We may earn a commission through products purchased using links on this page. Products or services advertised on this page may be offered by an entity that is affiliated with us. Learn more about our process here.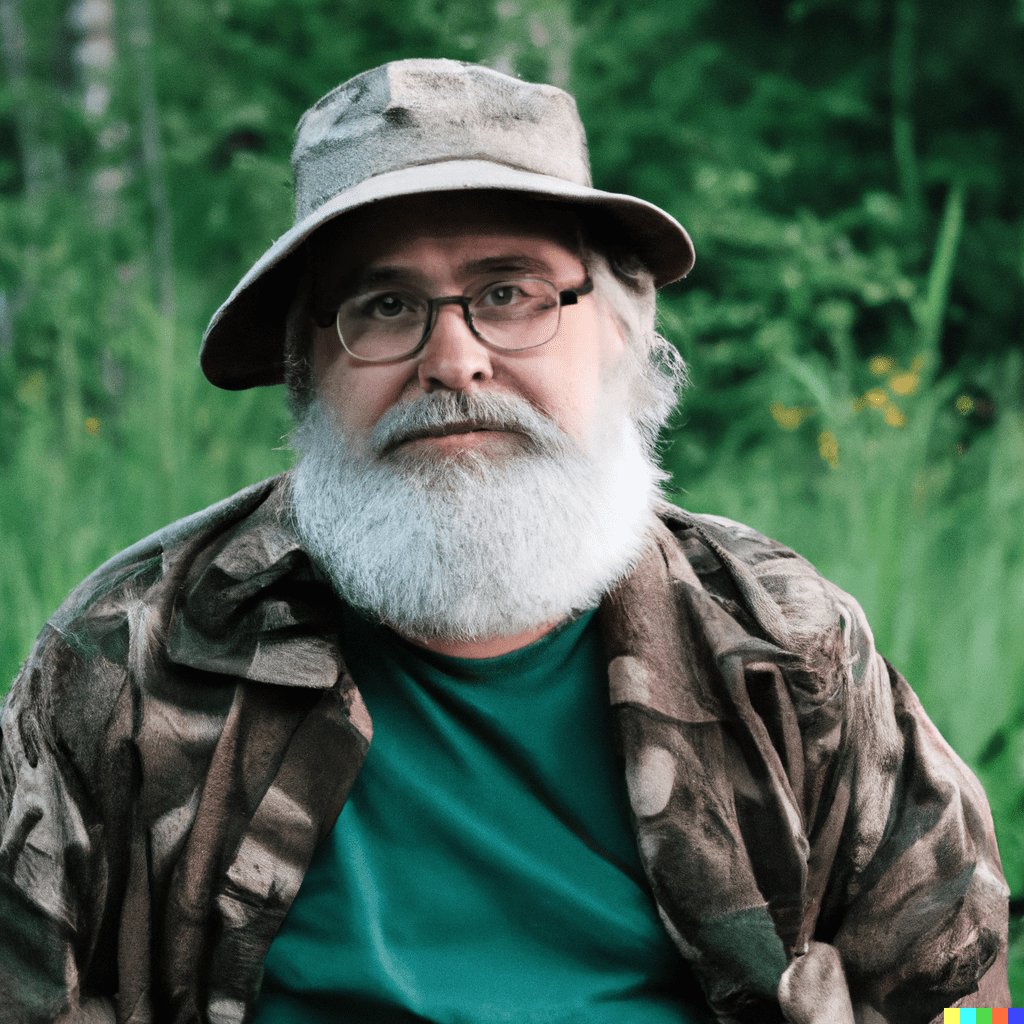 Professional fisherman, who loves to review new fishing gadgets.
It is difficult to get comfortable in a small boat, and you are forced to leave some gear behind. But it doesn't mean you can't catch some big fish, especially if you use a suitable fish finder. I'm sure at least one fish finder on my list will fit your needs.
Compatison Table - Best Fish Finders For Small Boats
Best Beginners Fish Finder For Small Boat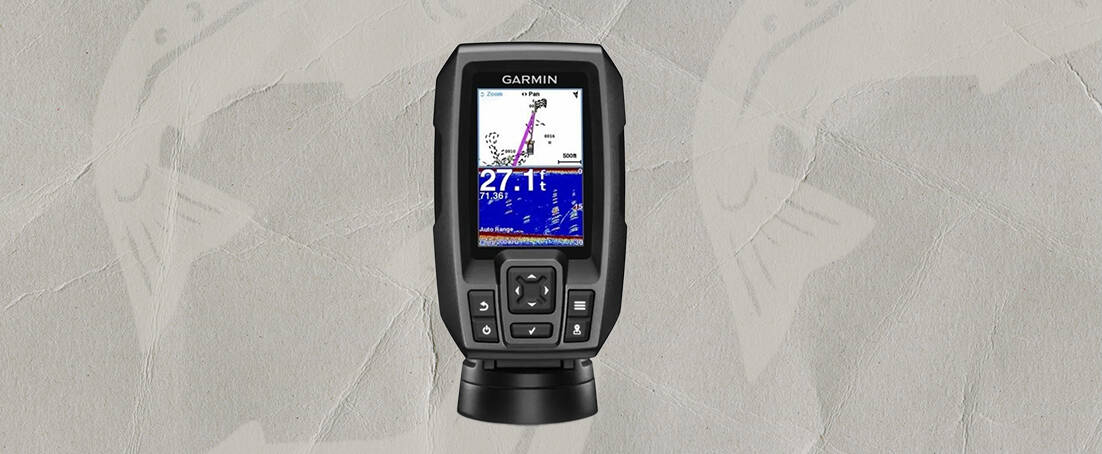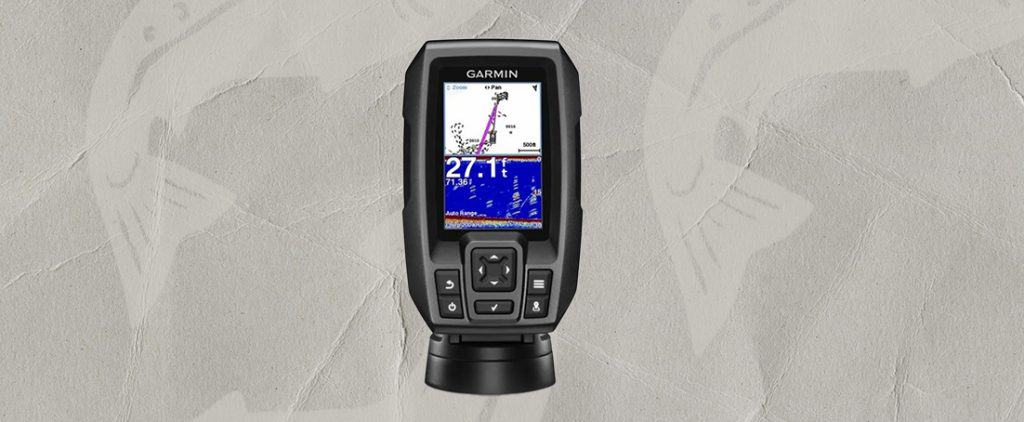 Easiest To Use Fish Finder For Small Boat
High End Fish Finder For Small Boat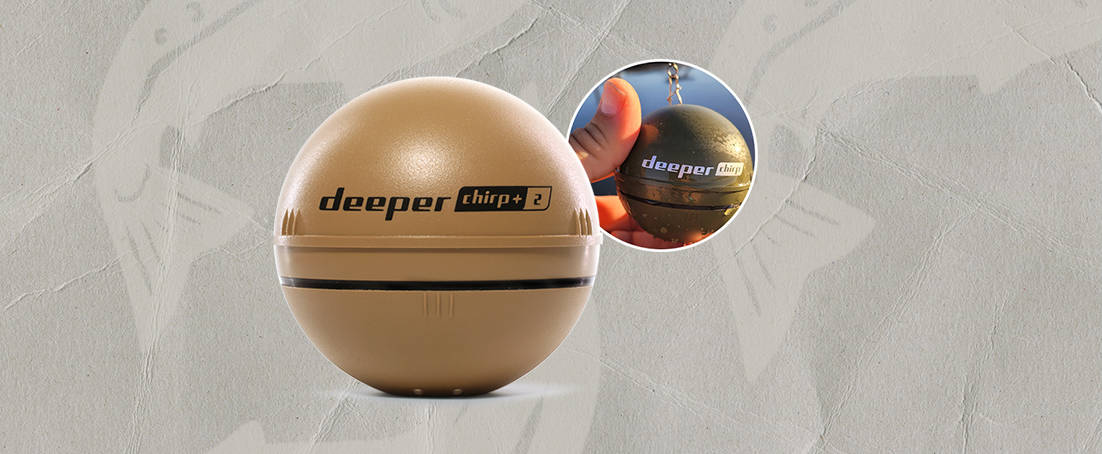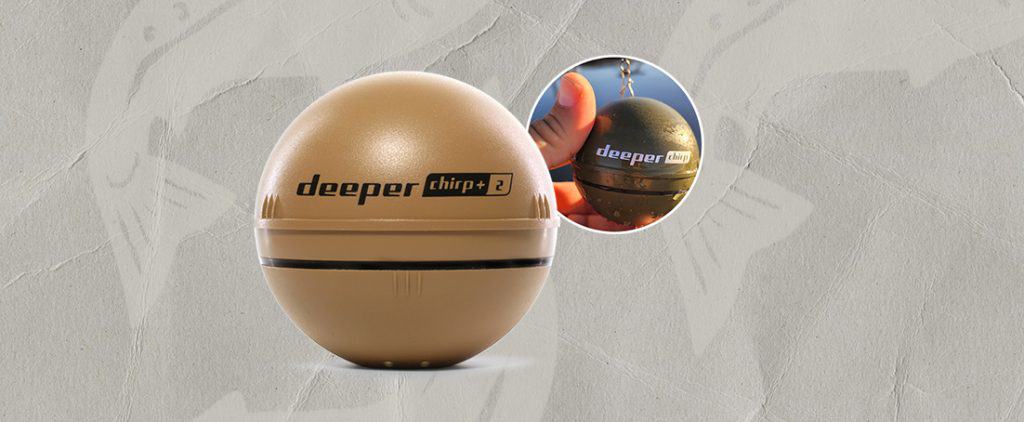 Top 7 Small Boat Fish Finders
Quick Overview – Best Fish Finder For Small Boat
My reviews of the best fish finders for small boats are based on overall performance, selection of features, coverage, and image clarity. All of them are worthy purchases, but the final choice depends on your preference.
Best Beginners Fish Finder For Small Boat - Garmin Striker 4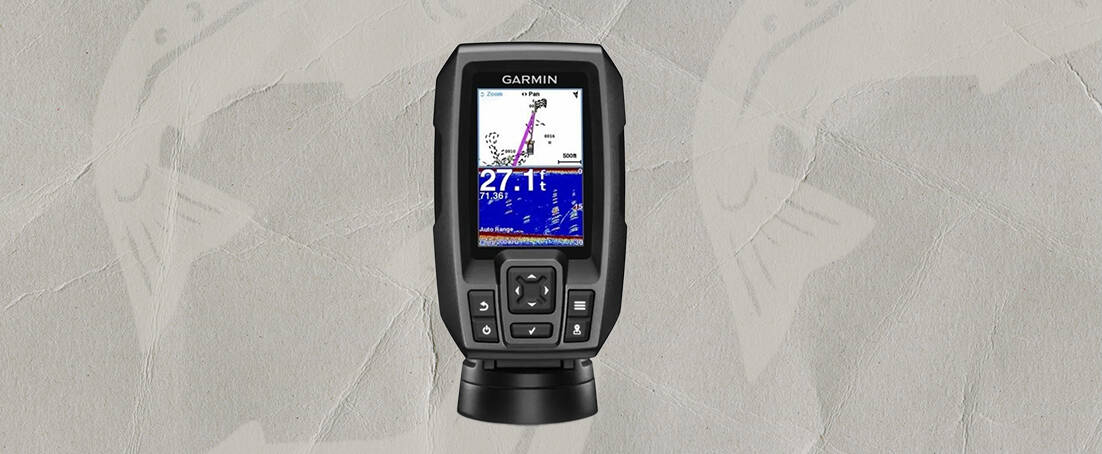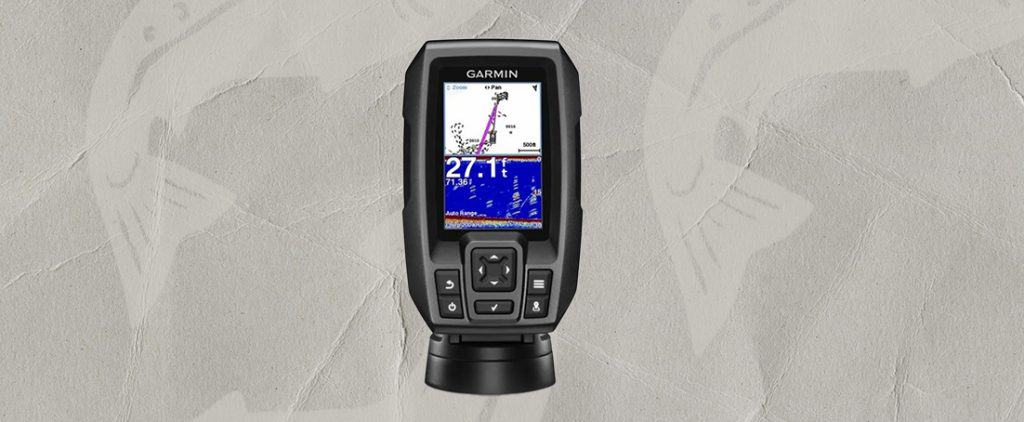 WHY WE LIKE IT:
All fish finders for small boats will be portable, but this one is special for us because it has GPS and can scan maximum depth. We enjoyed fishing because this device did not require a lengthy setup so it did not take more than a few minutes.
BUYING ADVICE:
You can purchase this fish finder because it is good for ice fishing as it can scan deeper. This fish finder has strong hardware and can take a lot of splashing and crashing, so anglers can use it for bass fishing that rocks their boats. Garmin Striker 4 is one of the best fish finders which do not have all the features.
FEATURES:
Garmin Striker 4 is one of the best fish finder for small boat because it is portable, and can be a good choice for kayak fishing. This device can locate fish in deep waters, as well as in shallow streams. Usually, a portable fish finder for small boat will not have GPS or even some other features that anglers require when on water. Garmin is a trusted brand, which does not compromise on the features and therefore, you get all the essential features like chirp sonar technology, built in GPS, which can help you mark waypoints.
Easiest to Use Fish Finder For Small boats - Humminbird Piranhamax 4
WHY WE LIKE IT:
Small boat anglers will enjoy their catches with the precise location mapping of this device as we did. This device had a clear view, and so many features were easy to use. This device did not fail in shallow and deep water.
BUYING ADVICE:
The Humminbird Piranhamax will not be a bad choice for all those who are fishing for fast moving and active fish that give anglers a run after getting hooked. It has all the features and some special qualities such as a water proof unit. Small boat anglers can mount it without difficulty and the display will be clear.
FEATURES:
Humminbird is an excellent brand for various kinds of fish finders, and this model has all the features that would make it a good choice for a small boat. When you are out on a small boat, there is more movement and the transducer of a mountable device can begin to give wrong locations. However, this device does not give faulty readings.
High-End Fish Finder For Small Boats - Deeper Chirp 2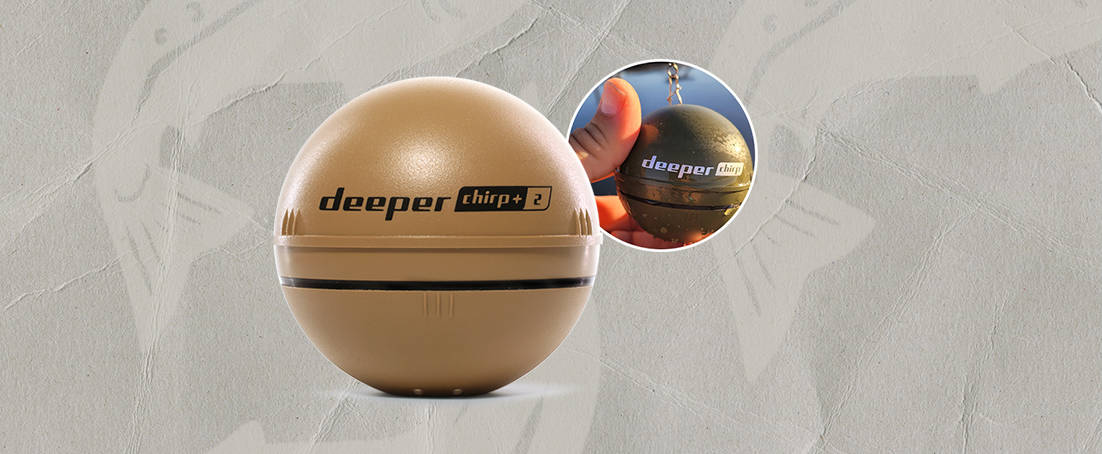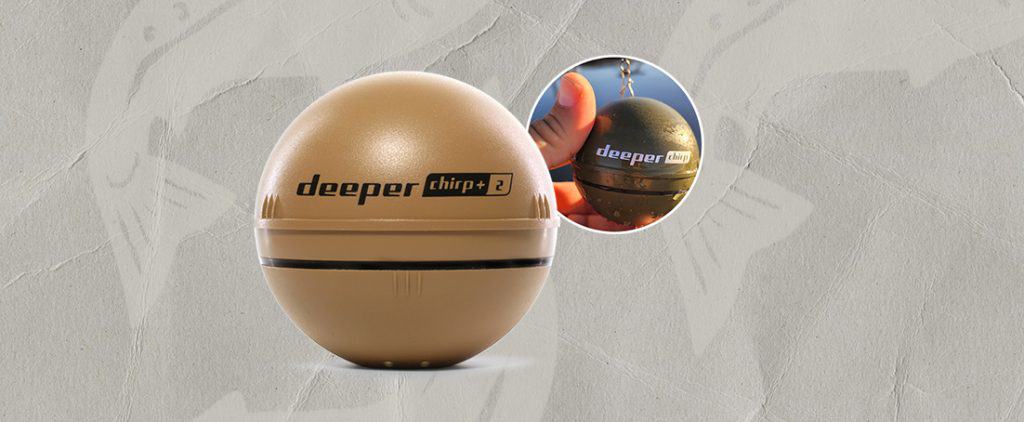 WHY WE LIKE IT:
We liked this fish finder because it did not take up any space, and did not take any time to set up. We had a great time because the maps were easy to read, and the connection was just perfect!
Three-frequency Chirp: Yes
Wi-Fi: Yes
Connection Range: 394 feet
Rechargeable Battery: Yes
Fish Deeper app Connection: Yes
BUYING ADVICE:
This fish finder is a great choice because it has a long battery life and can be a factor in how much you enjoy the fishing adventure. Moreover, the display on your screen will be clear, and you can use your phone to zoom in, zoom out and explore other Fish Deeper app features.
FEATURES:
Deeper Chirp 2 is a great fish finder for small boats because you can cast it onto the water and it reads the area within a few seconds. You can rely on this device for some quick maps on your phone screen. You will be able to catch fish in all kinds of waters with ease if you rely on the imaging and scanning.
Small Boat Fish Finder - Garmin Striker Cast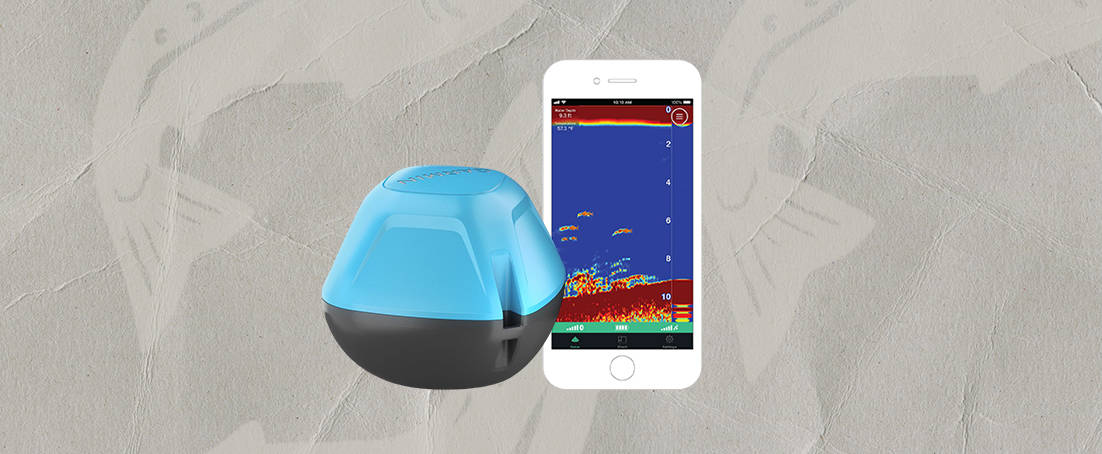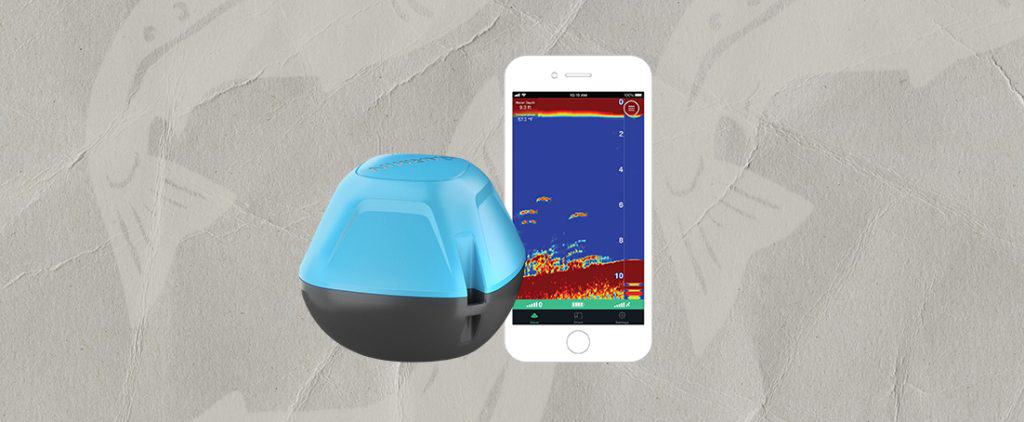 WHY WE LIKE IT:
There are so many fish finders in the market, but this one is best for small boats because it does not take a lot of space, and will not need any wires or connectors. The small plastic unit goes into the water body, while you get maps on your phone. Anglers will find this as convenient as we did.
BUYING ADVICE:
This fish finder is on our list for multiple reasons such as portability, and ease of use. Who does not want an easy to use fish finder. The best part is that this one will connect to the Garmin app and will give crystal clear picture of what lies beneath the boat. The GPS comes in handy while finding waypoints and getting back.
FEATURES:
Garmin Striker Cast is a small, solid fish finder that anglers cast in the water and receive mapping on their phone via Wi-Fi connection. The castable transducer will turn collect the data and the sonar technology will work to make it a clear, and readable map.
Small Boat Fish Finder - Lowrance Hook Reveal 5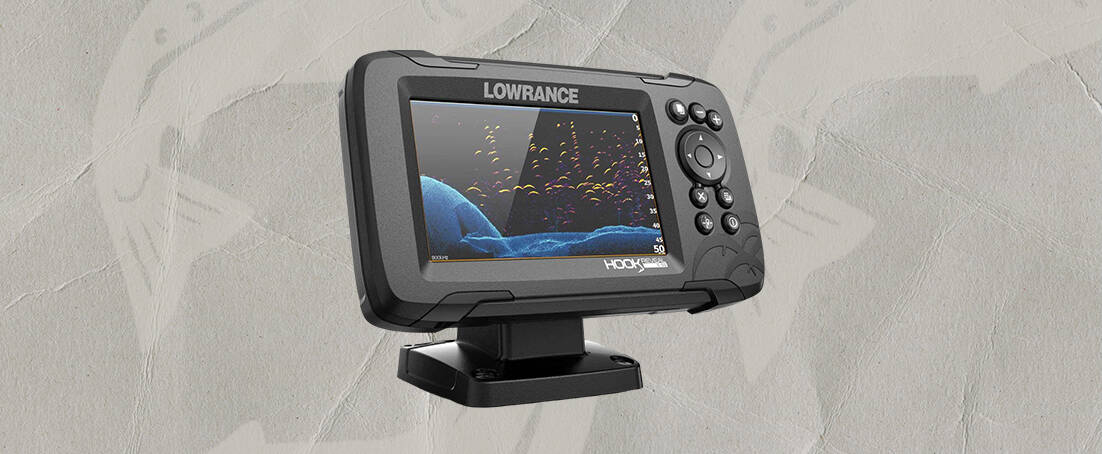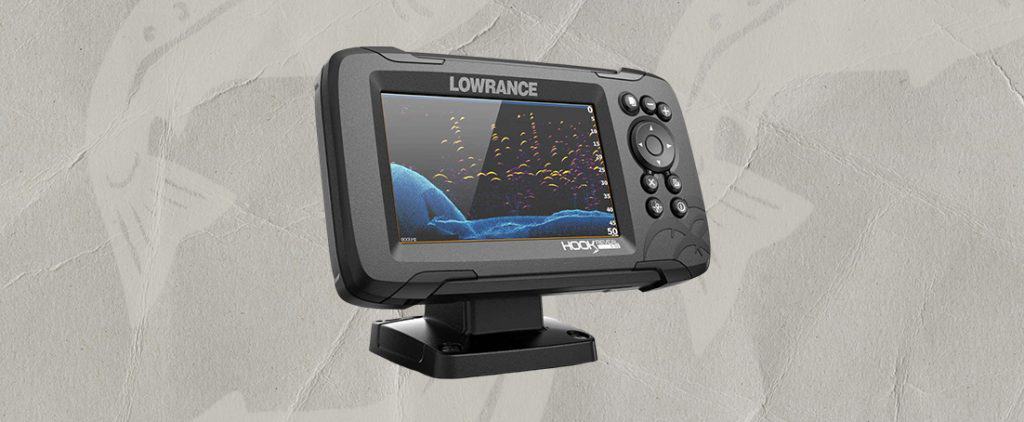 WHY WE LIKE IT:
We liked this device because our trip was all about catching different species and it helped us know which lure to use so and be successful at catching some big ones. This fish finder was easy to mount and has a strong GPS signal that helped us find our way back.
BUYING ADVICE:
 It is a good purchase because of the clear view, and the collection of inland maps will allow you to access any of the lakes in the country. Lowrance has sturdy hardware, which will last a long time and give you accurate fish locations every time.
FEATURES:
The Lowrance Hook Reveal 5 is an excellent pick for all anglers with small boats. The reasonable screen size will give you a clear image while the fish finding features such as Down scan, and Fishfinder identification will ensure that you know which species of fish is present in the water.
Small Boat Fish Finder - Garmin Striker Vivid 5CV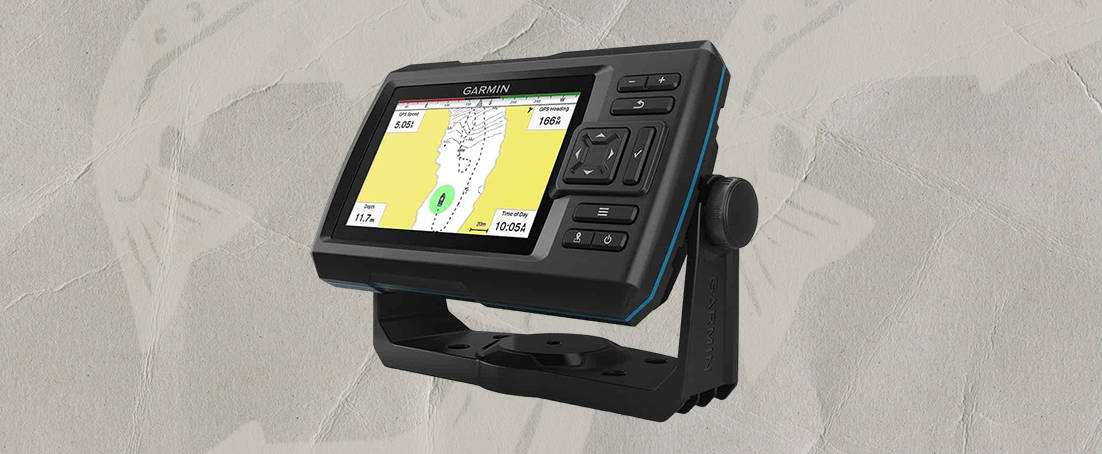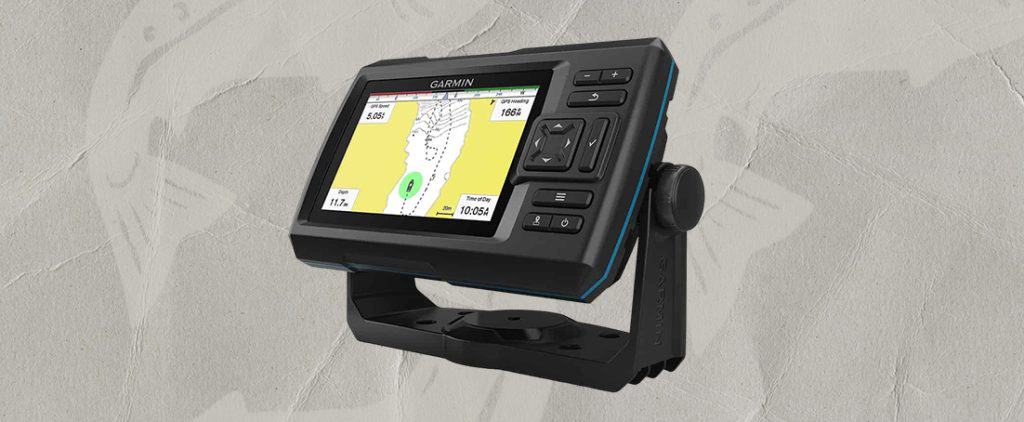 WHY WE LIKE IT:
We tried all the fish finders on this list and reviewed for small boats. However, if this device is amazing because it was a great companion in areas where there was a lot of distance to cover. It was a good choice for our adventure.
Garmin ClearVu, SideVu: Yes
Traditional Chirp: Yes
Sonar Color Palettes: Yes
Chirp Sonar: Yes
GPS: Yes
BUYING ADVICE:
 We recommend this fish When compared to permanently mounted fish finder devices, this one has a big advantage as small boat owners, or rented boat anglers will be able to take their devices with them when they rent another boat the next time.
FEATURES:
Garmin Striker Vivid 5CV is a portable fish finder with a decent screen size. This device comes with Garmin features that allow deep scan, side scan and can be used for ice fishing with ease. The GPS helps map waypoints to find your way back. Moreover, the sturdy Garmin brand will last a long time for anglers so it becomes an obviously economical choice.
Small Boat Fish Finder - Deeper Sonar PRO+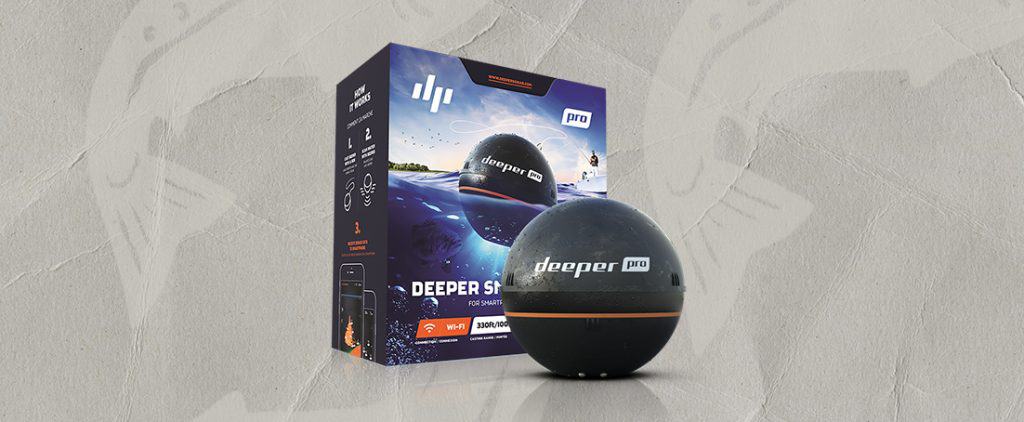 WHY WE LIKE IT:
We liked this device because it is good for small boats because it does not have any wires, or attachments and you only cast the round fish finder into the water. The two-beam frequencies and the simple way of connecting the fish finder makes it a perfect purchase.
BUYING ADVICE:
 You should pick Deeper Sonar Pro+ because it will give you wider maps, without the use of a reliable Internet connection. This fish finder can be cast away from the boat and you will get to see the maps clearly on your phone. Enjoy the scans and enjoy real time mapping with this efficient device.
FEATURES:
There are very few fish finders that can work without the Internet. You can pair Deeper Sonar Pro+ with the phone and it will keep updating the displayed maps. Anglers will get used to this fish finder easily because it does not require any set up and it is also an easy maintenance, waterproof unit.
How to Choose the Best Fish Finder for a Small Boat
GPS integrated
GPS is a great feature as it allows anglers to find their way back without a problem. Moreover, this feature means that the fish finder will be able to follow the maps and give you more information about underwater structures and the terrain around the water body.
Castable as well as mountable fish finders for small boats with GPS can be a good addition because you get to enjoy fishing and can also map waypoints to get back home without difficulty.
Mapping
Some fish finders for small boats are castable, which means that you see the maps on your phone device. Some of the devices have a good screen size that makes the display of maps much more easier. Select a fish finder that will make the mapping readable for you.
Cone Angle
The cone angle is the angle of the vision from the transducer downwards into the water. The broader the angle, the more area is covered. You can find more fish when you get images from a wider area under the boat. Choose a fish finder that has a wider cone angle.
Screen
The screen size and picture quality makes a lot of difference. Some fish finders for small boats should have a clear view of the images because there has to be the exact locations for anglers to cast the lure from the limited space of the boat. All of the fish finder on the list have a reasonable screen size for small boat anglers.
Display
The display colors give a good idea of contours and that makes it easier for anglers to read the locations and catch fish in a short period. Selecting the right fish anglers would mean that it has the display which will get you closer to the fishing spots by distinguishing between schools of fish and underwater structures.
Frequency 
Frequency of any device determines the depth of water that it can scan. A dual beam or triple beam frequency sonar will give you the options of swimming in shallow or deep water. So if you decide to fish a shallow stream in the small boat, or a wide water body like lakes or the sea, a good fish finder will give you deep and shallow scans by adjusting the frequency.
Sonar
A built-in sonar can send out 'signals' and receive them back with information of all the fish locations, underwater environment and debris, or boulders that may be in the area. Anglers must select any fish finding device based on the kind of sonar it has. If the sonar technology is strong and has a high range, it will be able to help you find fishing spots significantly.
Pick a fish finder for small boat by selecting the sonar technology that allows deep water scans as well as shallow stream scans. It is hard for anglers to possess different models according the the depth of water that they are going to explore. We recommend a fish finding device that will provide it all.
Transducer
Just as the sonar is essential, the transducer is its extension. Whatever the sonar receives, the transducer will translate it to maps for you. The best transducers can convert to maps within a few seconds s that anglers get mas without breaks.
Mounting
There are castable fishing devices, and mountable fish finders. A mountable fish finder has its display unit on the boat, and if it can mount well on the small boat, you will be able to see the maps clearly while keeping your hands free. A convenience feature, mounts can keep the display in place so that you do not even have to change the direction of your head.
Size
The best fish finder for small boat will have to be small too. You cannot use one of the large devices. The size of the fish finder matters because of the screen size. If the screen size is bad, then the display might be unclear, and you wouldn't want that. A good size of fish finder would mean good display.
Portability
Small boat owners or rental boat anglers always carry their fish finders with them. Imagine if these devices had been so big that they couldn't carry it with them. It is not necessary that all anglers have their own boats. Portable and compact fish finders are a preference when you have to go fishing in a different boat every time.
Durability
If there is no lifespan, there is no preference! The durability of a fish finder is essential because you cannot spend so much money on every new purchase. Moreover, a fish finder saves data and settings that suit the angler. If you are looking for a fish finder, you should be looking for durability as well.
Water resistance
The transducer usually goes on the wall or under the boat so it is a waterproof component. However, many fish finders have LED screens that are not waterproof. The models discussed above are all waterproof, which means that even if you go bass fishing or select a vicious target, these fish finders will keep working despite the splashes of water.
Battery
The kind of battery and time that it runs makes a significant difference in every fishing trip. If you are planning an adventurous trip for hours, it is best to consider the battery life of the fish finder. Moreover, buy the device that can use rechargeable batteries.