We may earn a commission through products purchased using links on this page. Products or services advertised on this page may be offered by an entity that is affiliated with us. Learn more about our process here.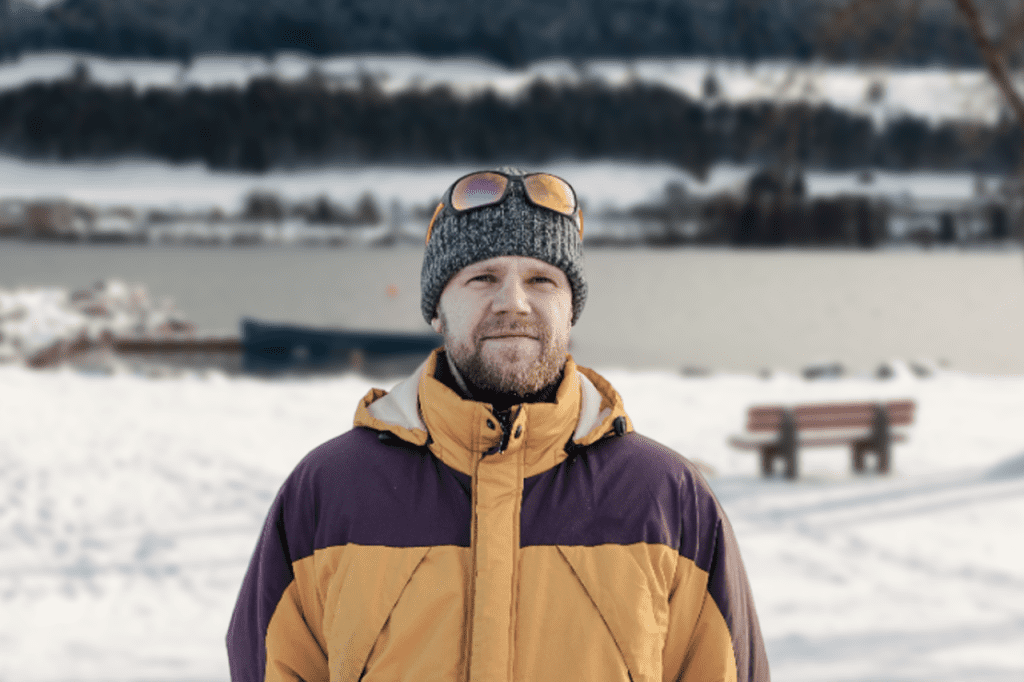 I love to test new fishing gadgets and share my opinion.
After the original Striker series was discontinued, Garmin released the Striker Plus series as a replacement for their earlier fish finders.
This fish finder series is more user-friendly than ever and packs cutting-edge technology that makes it possible to catch fish seamlessly.
Better sonar and the option to build and save your contour maps make the Vivid 5cv's version ideal for all fishermen.
Read our detailed Striker Vivid 5cv review to learn more about this fish finder.
Garmin Striker Vivid 5cv Review: A 30-second Summary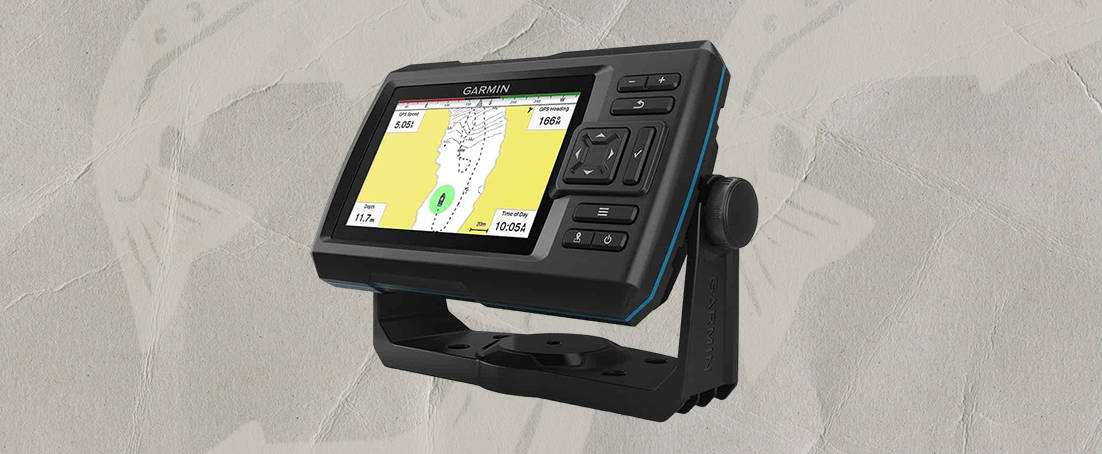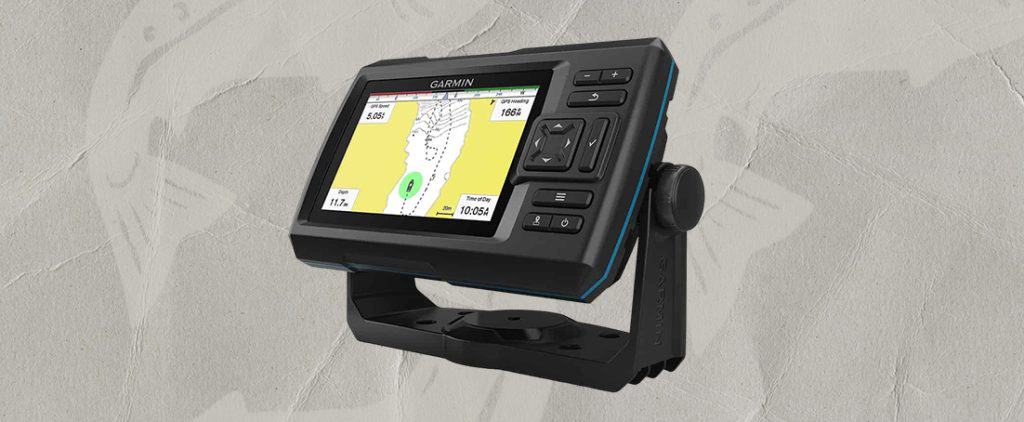 ⭐ Rating:
4.3

★★★★

💵 Pricing:
Budget
🖥️ Screen size:
5 Inches
Unfortunately, the Striker Vivid 5cv does not push the boundaries of what a fish finder can do. This is not Garmin trying to wow us with the cutting-edge technology developed by their R&D division. To put it bluntly, this is not the state-of-the-art, top-tier fish finder you're hoping for.
If, however, you want an excellent fish finder that won't break the bank, Striker Vivid 5cv may be what you're searching for. This item is affordable and costs roughly $300.
The Quickdraw Contours and Wi-Fi are features that enhance the Striker Vivid 5cv built-in GPS. This fish finder pleases experienced anglers looking to upgrade to the latest technology. But it also tends to novices curious to try out the newest fishing aids.
How Does the Garmin Striker Vivid 5cv Perform When Used in Practice? (Experiences)
Apart from the pros, cons, and features that we included in our Garmin Striker Vivid 5cv review, we also paid special attention to how this gadget performs in practice.
Display
The unit's 5-inch screen packs a surprisingly powerful punch compared to what other fish finders offer. You can use it in the sun, rain, fog, or in the dark – the screen's backlighting.
Combo displays are expected in fish finders, however, they are mainly found in costly models.
With the Striker Vivid 5cv, you can display up to three panels at once – with the one you deem the most important placed front and center.
You can also use ClearVü and a contour map in addition to a standard sonar chart. Water temperature, depth readings, and other crucial data are continually shown as an overlay.
Interface
On the other hand, this fish finder has a below-average user interface. But are the menus easy to read and navigate? Absolutely. And the controls are decently functional at that.
This fish finder offers all controls – navigation arrows, a button to mark waypoints, a power button, and a pick button.
That may have worked in the past, but it's not the most sophisticated layout in fish finders today. Touchscreens that double as joysticks are uncommon.
But because it's so cheap, we can overlook this fish finder's mediocre UI.
Mapping
The Striker Vivid 5cv doesn't come with maps and is not compatible with maps at all. There are also no chartplotter and no graphs.
This fish finder has waypoints to help you set routes. You can still direct your boat to the GPS locations of the waypoints you leave, even without maps. The screen will only showcase your waypoints, whereas on-screen navigation is still accessible.
For a detailed map, the Quickdraw Contours of the Garmin Striker does a similar job. Garmin's Quickdraw contour mapping is excellent. Sonar traces 1′ contours, giving you easy-to-read maps of the seabed structure.
With waypoints and routes included, you can save up to 2 million acres of Quickdraw maps.
Sonar
The quality of your sonar readings will be determined by the transducer you use with your fish finder. We specified a maximum sonar depth of 750 feet for the Vivid 5cv fish finder.
The sonar quality will vary with the salinity of the water you're casting into. But the transducer is quite a deal. The fish finder control head is just $100, while the GT20 TM transducer is about $150.
The GT20 TM offers 77/200 kHz in terms of the frequency range. In addition, CHIRP sonar is included in this package. CHIRP was developed for military purposes but is now used commercially.
Many handy tools for tailoring your sonar display to your specific needs are available. Ready to go ice fishing? Just activate the flasher mode of this fish finder. The sonar's fish symbol function makes zeroing in on a target species easier.
Whilst there's nothing groundbreaking here, the fish finder is still a worthwhile pick.
The device sonar isn't cutting-edge, but it does an excellent job for the cost.
Networking
This device does not provide networking capabilities. The Ethernet wire is missing, and the NMEA protocol is not supported.
That's a pity since online interaction is significant to many anglers. Also, the Striker Vivid 5cv cannot work in tandem with other units due to its lack of communication.
The ActiveCaptain app is the only silver lining. Quickdraw Maps may be saved and shared with ActiveCaptain by connecting your mobile device to the service through Wi-Fi.
One of the unit's main flaws is that it doesn't come with charts, but you can buy charts on ActiveCaptain and use them on your phone.
Who is the Garmin Striker Vivid 5cv For?
To conclude our Striker Vivid 5cv review – the fish finder lacks Side Imaging but has outstanding Down Imaging, sonar, and a fantastic display. And being well-made means it will last longer.
If you're in for solid Down Imaging, sonar, and a good screen, this device is a fine choice and lets you locate more fish on your boat trips. For the cost at hand, we dare say that you won't find a better fish finder.