We may earn a commission through products purchased using links on this page. Products or services advertised on this page may be offered by an entity that is affiliated with us. Learn more about our process here.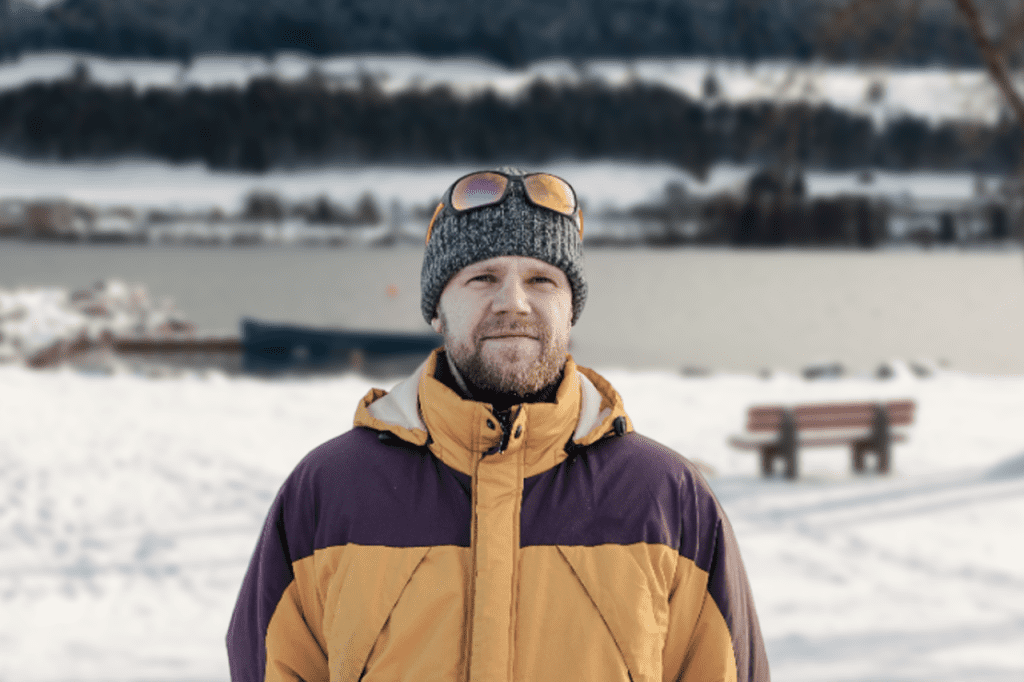 I love to test new fishing gadgets and share my opinion.
Catching fish with a high-quality castable fish finder? Say no more, the Deeper CHIRP 2 has you covered. Suitable for a variety of fishing trips (deep and shallow water, kayak, boat, shore, and ice fishing), it's considered the best fish finder made by Deeper and also on one of the best portable fish finder devices!
With a superior CHIRP sonar, high-quality interface, and internet connection; Deeper CHIRP 2 is a great gadget for all anglers. Considering its features and powers, this fish finder is still incredibly affordable, compared to other fish finder models and series.
Read our Deeper CHIRP review to learn more about this castable fish finder – features, experiences, pros, cons and more.
Deeper CHIRP 2 Review: A 30-second Summary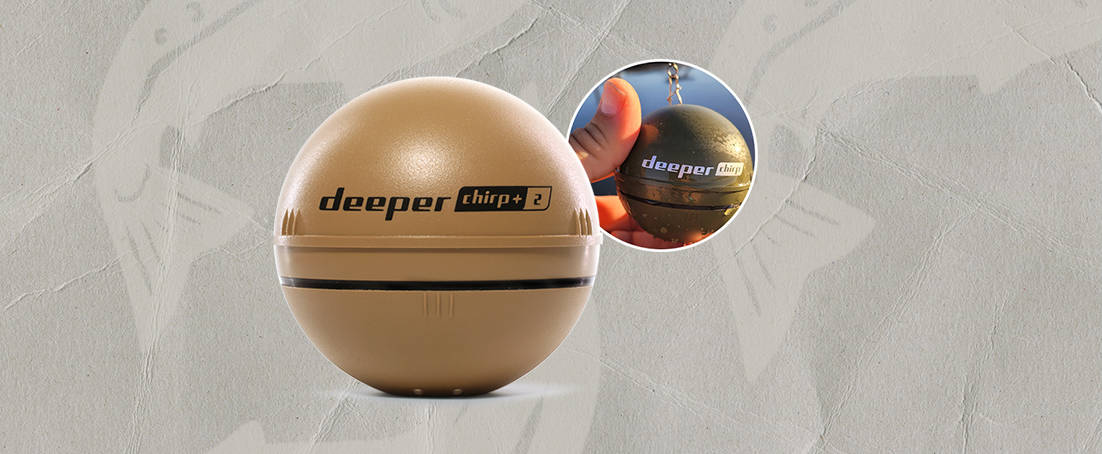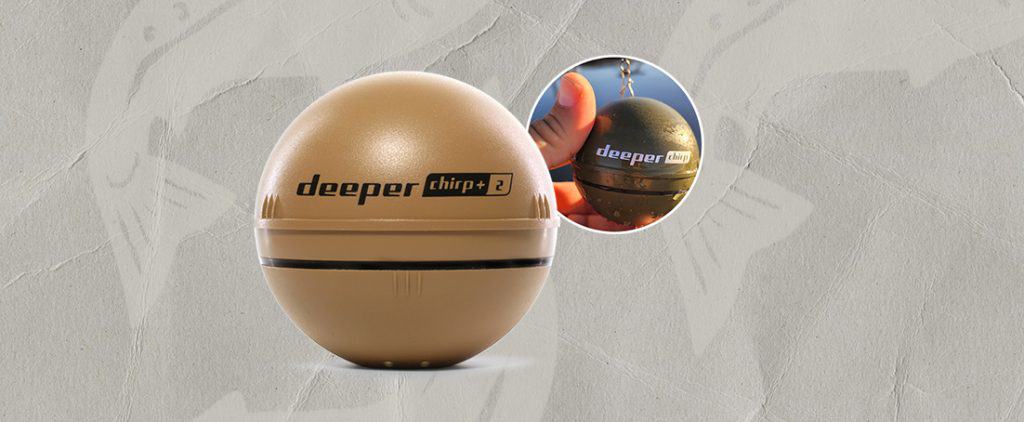 ⭐ Rating:
4.8

★★★★★

💵 Pricing:
Budget
📱 Phone support:
iOS & Android
The Deeper Smart Sonar CHIRP 2 is superior to other Deeper Sonar finders, like the Deeper PRO. For starters, CHIRP 2 has a casting range of 120m (394 ft), a depth range from 15cm
(6 inches) to 100m (330 ft), a target separation of 0.4 inches, and 15 hours of battery life.
The sonar is 3 Frequency CHIRP which means you get 3 different beam frequencies ranging from 100 kHz to 675 kHz. There is also a built-in temperature sensor and an extremely useful app you can connect to your tablet or phone through Wifi.
Plus, you can always upgrade your Deeper Smart Sonar CHIRP 2 by purchasing Deeper accessories which are sold separately. The best ones include the Deeper flexible arm mount and the smartphone mount – fit for all fishing rods.
Deeper Chirp 2: The First Impression
Most anglers dream of a fish finder that allows them to create bathymetric maps, target individual fish species, and adjust sonar beam frequencies. And in our Deeper Chirp 2 review, that is what we are paying special attention to.
The first thing that you notice when you open the box is how lightweight this device really is. Besides its practical small size and ease of usage, another thing that stands out is its interface.
The Fish Deeper app has everything an angler needs and more. Connect the app to your tablet or phone's screen. From there, make a variety of adjustments that will fit your specific needs. For instance, you can choose a beam angle, sonar display mode, and even display color and sensitivity.
It's truly a remarkable piece of fishing technology that improves your fishing sessions.
GPS
The Fish Deeper app is Deeper CHIRP 2's finest quality. This work of wonder takes fish finding to a whole other level. The app uses your phone or tablet's GPS to create bathymetric maps and save your favorite spots. You can even include pictures or fishing techniques when logging.
But if you really want to take things up a notch and catch more fish, you can upgrade to the Fish Deeper app Premium! This upgrade grants access to over 50,000 maps and gives you the ability to target specific breeds based on terrain and water characteristics.
Plus, you get a 3-month free trial with your CHIRP 2.
Navigation
The Fish Deeper app truly revolutionizes fish finding. You can save a variety of locations, not only your favorite fishing spot. For instance, you can save parking spots and resting areas, and even use the app to find ice holes.
Moreover, with the bathymetric map, you can always access crucial fish-finding information. This includes water depth, water temperature, vegetation, fish and bottom contour, hot spots, bottom hardness and consistency, and more.
Networking
The CHIRP 2 is one of the best fishfinders for networking. You can easily connect the Fish Deeper app to other devices and share information. Not only that, but the app has high user-friendliness, with a score of 4.4 on Google Play.
However, your phone/tablet must be in 120m (394 ft) proximity to the Deeper CHIRP Smart Sonar. Also, the fish finder can only connect with one device at a time. For best results, turn off Mobile data and keep your phone at chest level instead of laying it on the ground.
Sonar
The Deeper CHIRP 2 has impeccable sonar technology. You get sonar returns from three angles – narrow (7-degree cone angle), medium (20 degrees), and wide (47 degrees).
Through the Deeper app, you can change from low frequency to higher frequency in no time. And, the maximum capacity is up to 15 scans per second. Also, there are multiple sonar modes – onshore, ice fishing, bait boat, boat, and a no GPS scan. For the best results, we recommend trolling at a slower speed. This way, you'll get high-quality sonar returns.
Interface
Now for the Fish Deeper app. Besides features like bathymetric maps and location logs, the interface is also incredibly user-friendly. It offers amazing image quality and is completely customizable in terms of your preferred color palette and the sonar display mode.
You can also adjust display sensitivity, enable fish icons, choose beam frequencies, create bathymetric maps just for you, choose fish species you want to catch, and explore scan history.
Deeper Chirp 2: Wrap-Up
To conclude our Deeper CHIRP 2 review, we'll note that it is undoubtedly one of the best castable fish finders out there. With countless benefits and little-to-no disadvantages, this Deeper fish finder offers it all – from sonar technology to navigation and ease of usage.
Combine that with the outstanding Fish Deeper app and you have yourself the perfect castable fish finder! In the case of CHIRP 2, higher quality comes at a higher price but on the bright side – you get a 30-day money-back guarantee.