We may earn a commission through products purchased using links on this page. Products or services advertised on this page may be offered by an entity that is affiliated with us. Learn more about our process here.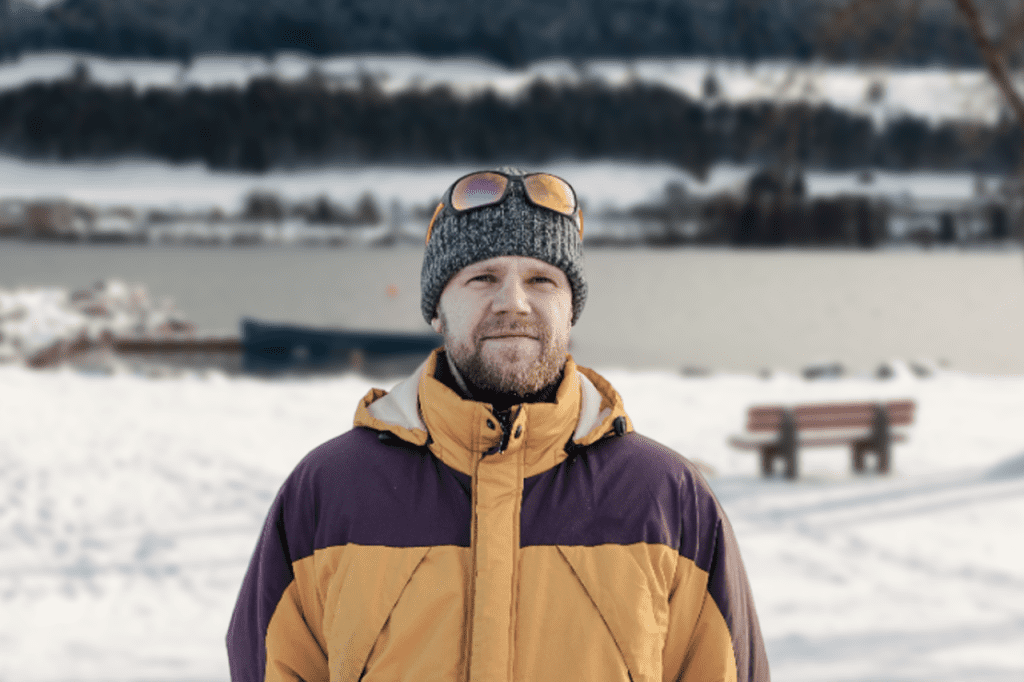 I love to test new fishing gadgets and share my opinion.
Fish finders are a way of embracing technology by improving fishing. These marine electronics detect surroundings without diving into the water. The superpower of fish finders allows anglers to find the best spots.
Saltwater fish finders are essential for anglers aiming to land trophy fish. With many models available, it can be challenging to choose the best finder. As an avid fisherman, I have experience working with the best fish finders for trolling motor, saltwater fishing, freshwater fishing and many more. We also tested various fish finders from Garmin, Lowrance, Simrad.
In the end, we created this buyer's guide based on analysis using fish finders. It covers top saltwater fish finders' features and their impact on fishing experiences.
Best High-End Model For Saltwater​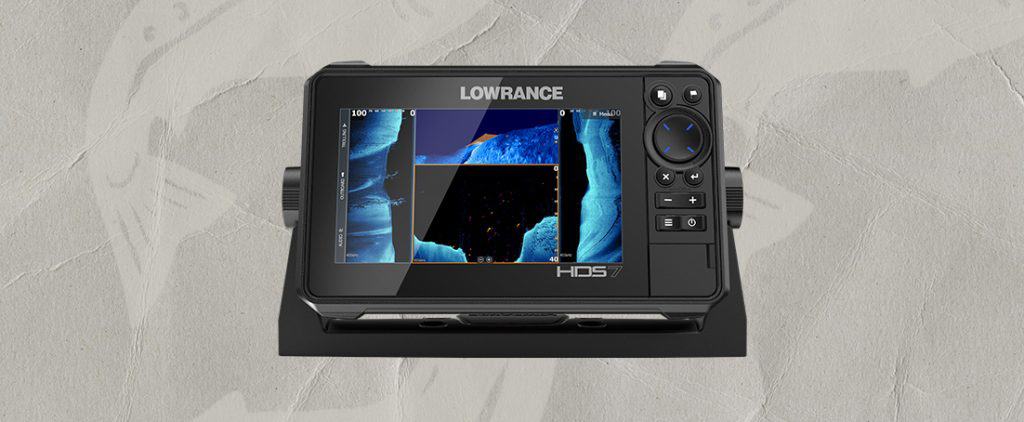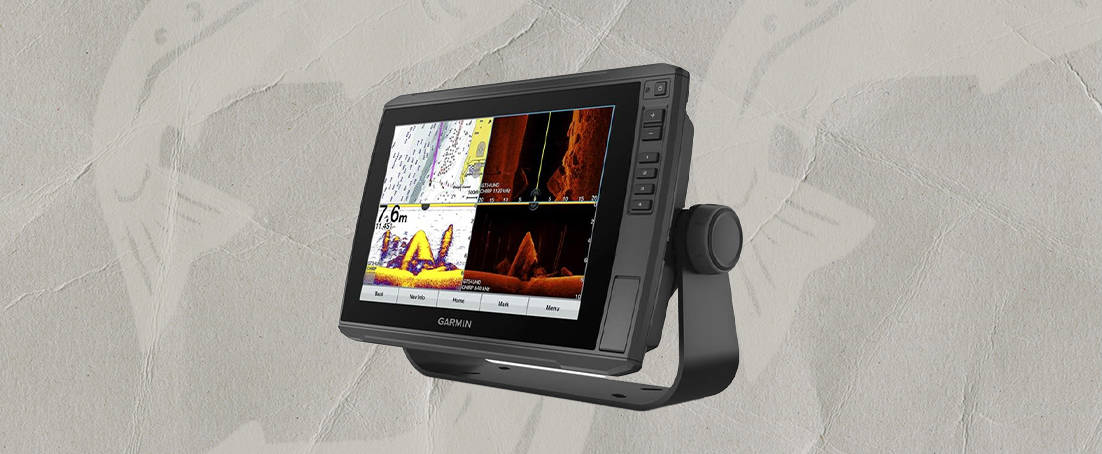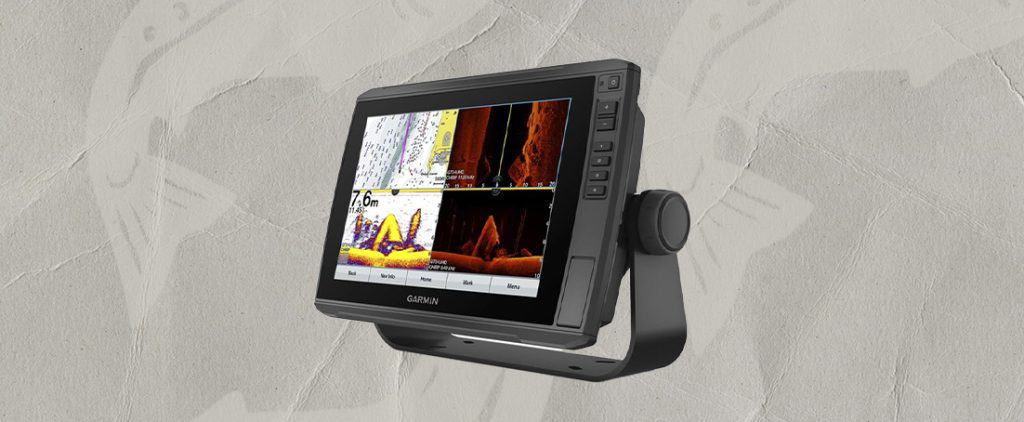 Garmin Echomap Ultra 106sv​
Best Budget Fish Finder For Saltwater​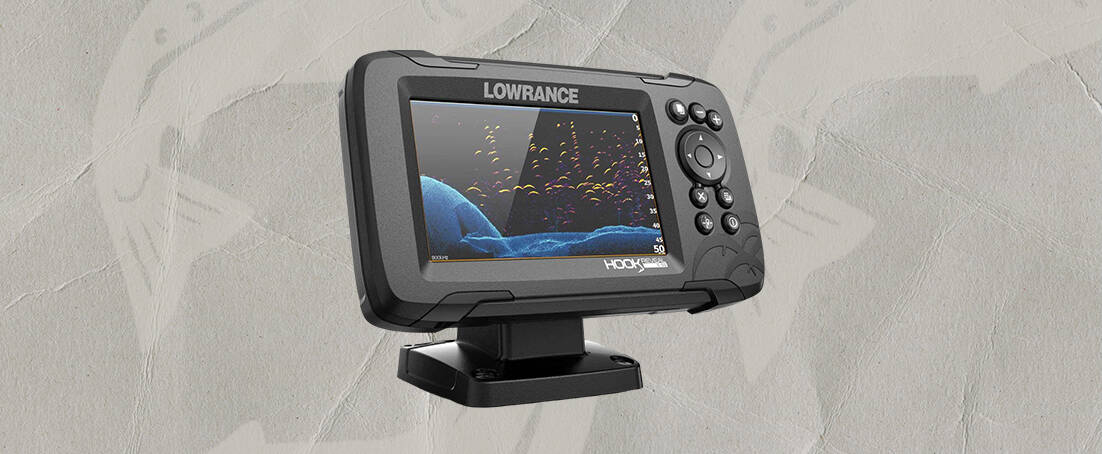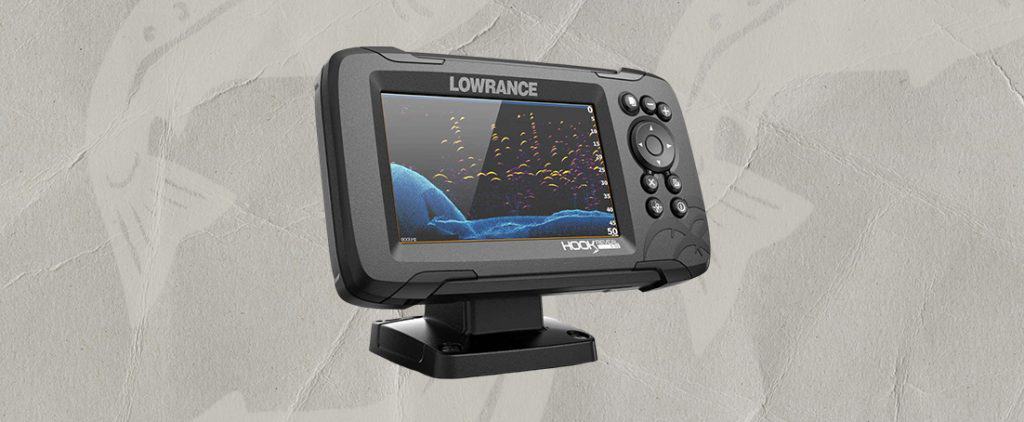 How We Choose The Best Saltwater Fish Finder
Not all fish finders are ideal for saltwater fishing. A good saltwater fish finder should locate fish and prevent accidents in deep waters. It should also use a high-pixel screen. This allows it to display a graphic image of the bottom, structure, fish, bait, and thermocline.
The most crucial aspect of a saltwater fish finder is a transducer. It sends sound through the water, determining the depth and consistency of the target. For shallow waters, a 200-kilohertz transducer offers enough power. But we choose a saltwater fish finder with a 50-kilohertz beam for deeper water.
We also chose a fish finder that displays a digital readout of water depth and temperature. This way, you can adjust gain and contrast to catch small fish in deep water or reduce interference.
Top-Rated Saltwater Fish Finder: Reviews & Recommendations
Best High-End Model For Saltwater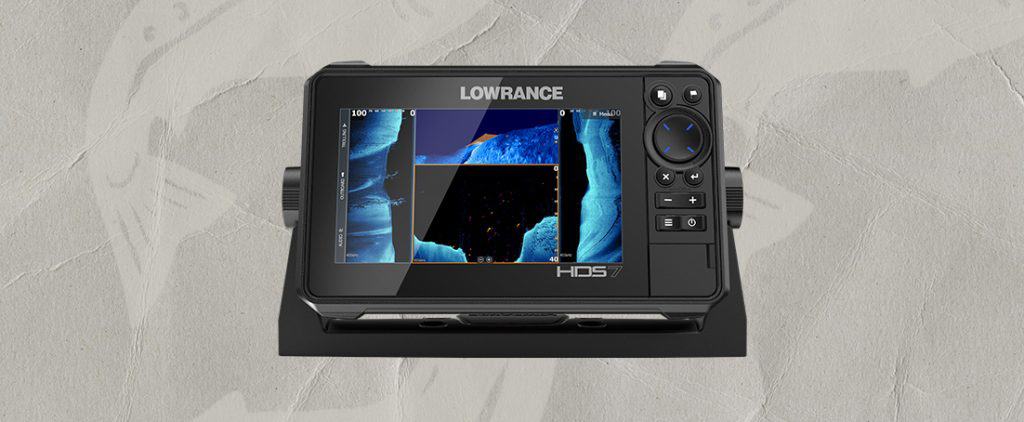 WHY WE LIKE IT: The fish finder uses a dual-core processor for faster redraws and response times. We enjoyed the easy deployment of fish finder technologies. Additionally, HDS 7 uses live network sonar. This allowed us to cover underwater structures in real-time to enable customized routes. The pre-loaded maps library offered thousands of US lake routes for adventurous angling. This made it easy for us to fish confidently in any lake.
Screen Size: 7 Inches
Product Dimensions: 9.21 x 5.73 x 3.06 inches
Display resolution: 1024 x 600 pixels
Weight: 3.04 pounds
Mounting Options: Gimbal Bracket, Front Dash, Flush Mount, Rear Dash, Flush Mount
Touchscreen: Yes
Display Type: Pure White LED
GPS: Yes
Wi-Fi: Yes
Waterproof: Yes (IPX7)
My Experience: Top anglers, including me, increasingly prefer HDS LIVE 7 fish finders during competitions. It has innovative features like Active Imaging and Genesis Live Mapping. It also features top navigation tools and allowed us to contour map creation on the HDS LIVE 7 display.
Features: The Lowrance HDS sonar features a SolarMAX HD touchscreen. The interface is compatible with a 3 in 1 transducer for detailed active imaging. It includes a live marine network and live network sonar. They are coupled with downscan and sidescan at 800 Khz each on a dual-core processor. Real-time LiveSight provides excellent views of the surroundings. This is enabled by CHIRP 2D traditional sonar and Structure Scan 3D sonar.
Garmin Echomap Ultra 106sv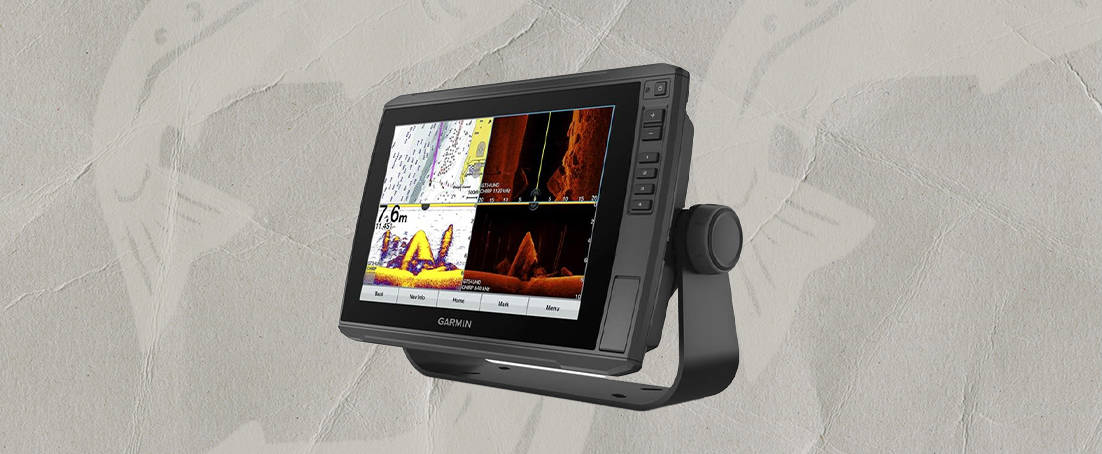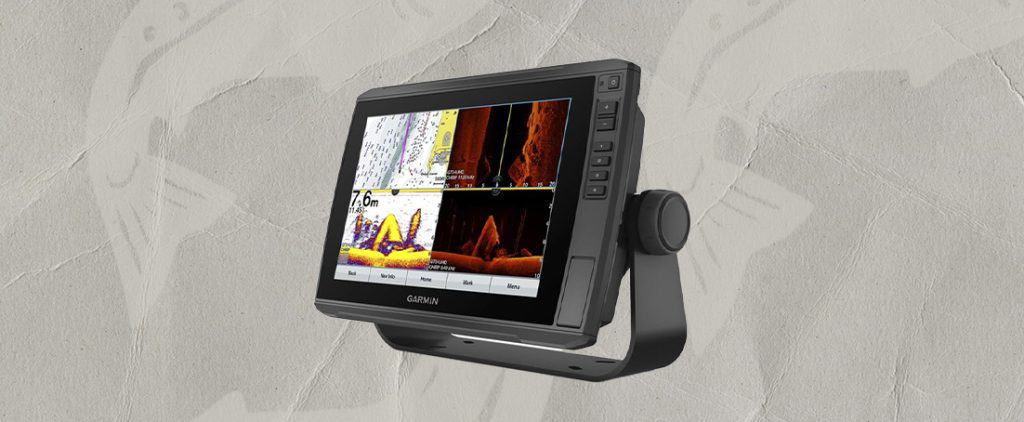 WHY WE LIKE IT: The advanced technology used in this model makes it one of the best Garmin fish finders in the market. The Garmin Echomap Ultra 106sv has several features that suit professional and casual anglers. We especially liked the fish finder GPS combo and high-resolution display. Additionally, the sonar provided us with accurate images for a superior fishing experience. The extensive mapping options also provided us additional detail for the coverage area.
Screen Size: 10 Inches
Product Dimensions: 11.6 x 7.7 x 3.9 inches
Display resolution: 1280×800 pixels
Weight: 4 pounds
Mounting Options: 

Bail or flush

Touchscreen: Yes

Display Type: WXGA, IPS
GPS: Yes

Wi-Fi: Yes

Waterproof: Yes (IPX7)
My Experience: The ECHOMAP Ultra 106sv fish finder is the most durable and rugged fish finder in my review. This ensures that it can withstand harsh marine environments. It was also IPX7 waterproof, allowing us to submerge in up to 1 meter of water for 30 minutes without damage. The ECHOMAP Ultra 106sv features Quickdraw Contours mapping software. They allowed the real-time creation of custom maps with 1-foot contours. This enabled accurate and personalized navigation in uncharted areas and updated existing maps.
Features: The ECHOMAP Ultra 106sv fish finder features a wide 10.1-inch touchscreen display. The 1280 x 800-pixel resolution provides clear images of fish and structures. The maps cast are also accurate for fish identification and navigation. It is compatible with Garmin's Panoptix LiveScope sonar technology. It enables real-time scanning of the underwater environment.
Best Budget Fish Finder For Saltwater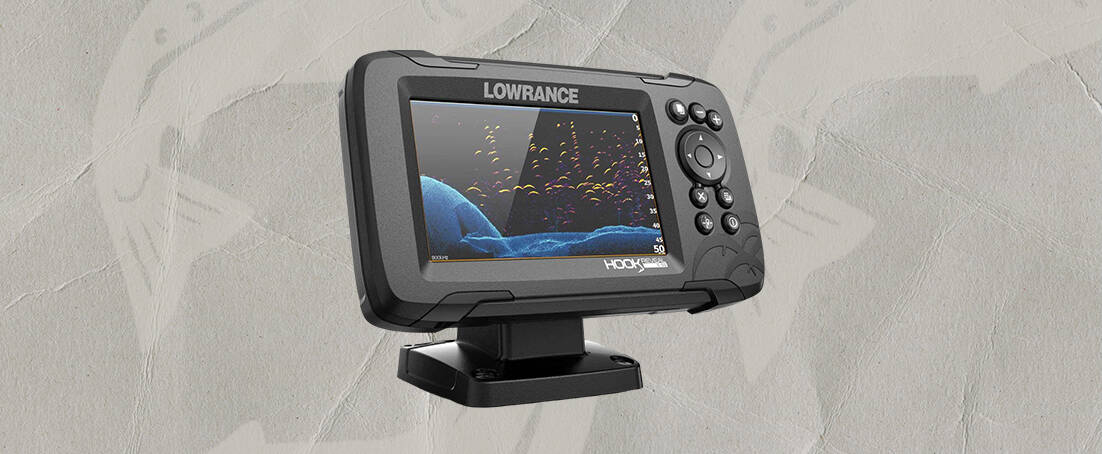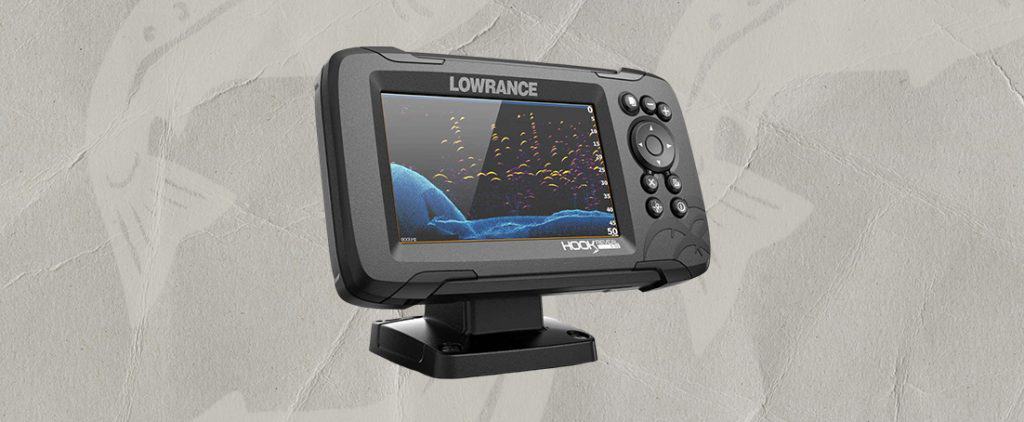 WHY WE LIKE IT: This fantastic Lowrance fish finder is a great choice for several reasons. It's affordable and packed with features that work well for saltwater fishing. It comes with preloaded maps for the US coast and inland waters, making it easier to find fish accurately. Plus, the Lowrance Hook Reveal 5 can connect to Wi-Fi and other devices for better navigation using its built-in GPS.

Screen Size: 5 Inches
Product Dimensions: 7.31 x 4.32 x 4.53 inches
Display resolution: 800 x 480 pixels
Weight: 0.9 pounds
Mounting Options: Gimbal BracketFront Dash Flush Mount
Touchscreen: No
Display Type: Pure White LED
GPS: Yes
Wi-Fi: No
Waterproof: Yes (IPX7)
My Experience: It includes Fish Reveal technology, CHIRP sonar, and Down Imaging which offered detailed images of my experience in the waters. Its display is suitable for direct sunlight viewing, and the user interface is simple. Overall, the Lowrance Hook Reveal 5 fish finder offered excellent performance at a reasonable price.
Features: Genesis Live offers high-detail maps of nearly 4,000 US inland lakes. This allows users to create custom contour maps for faster fishing. The Hook Reveal 5 fish finder also features automatic sonar capabilities. This ensures the best image by automatically adjusting settings as fishing conditions change.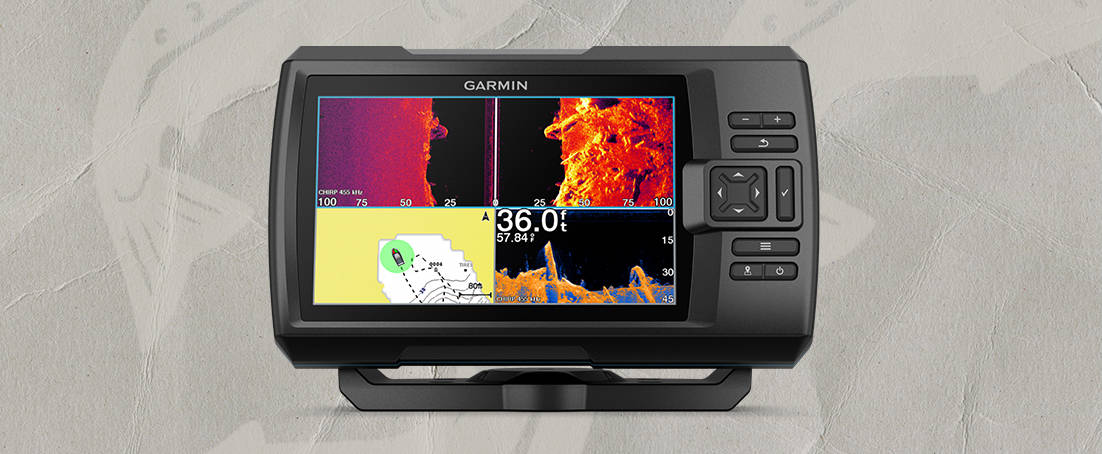 WHY WE LIKE IT: It offers all the features sought by serious anglers in a fish finder. We especially liked the Striker Vivid 7sv's side imaging sonar functionality. It provides valuable information for effective fish finding.
Screen Size: 7 Inches
Product Dimensions: 9.3 x 5.5 x 2.3 inches
Display resolution: 800×480 pixels
Weight: 1.7 pounds
Mounting Options: Flush, tilt/swivel

Touchscreen: No

Display Type: WVGA 
GPS: Yes

Wi-Fi: Yes

Waterproof: Yes (IPX7)
My Experience: In my experience, the Garmin Striker 7sv is an excellent fish finder for anglers. It is ideal for those looking for expansive features, and enhanced visibility, at a fair price. We really liked that this fish finder is suitable for all weather conditions. The clear display offered clear underwater views of depth, temperature, and lake data. With built-in GPS, this fish finder is practical, multifunctional, and advanced. It is hence a valuable investment for serious anglers.
Features: The Garmin 7SV fish finder offers built-in flasher functionality for ice fishing. It provides real-time bottom consistency, depth, temperature, and fish information. Its transducer features mid and high-frequency CHIRP 2D sonar, SideVu, and ClearVu imaging. The fish finder also has dual beam capability. You can mount it with a transom, trolling motor, or in-hull transducer mount.
Best Fish Finders For Offshore Fishing
WHY WE LIKE IT: It's designed as the best offshore fish finder GPS Combo to enable reaching the maximum depth of the ocean. The Simrad GO9 XSE is equipped with superior mapping capabilities. The C-MAP Discover offered accurate vector charts. We could see depth shading, tides, currents, and high-resolution bathymetric contours. We also liked that the HDI transducer supported medium and high CHIRP sonar and Down Imaging.
Screen Size: 9 Inches
Product Dimensions: 9.56 x 6.71 x 3.26 inches
Display resolution: 800×480 pixels
Weight: from 2.9 pounds
Mounting Options: Bracket or Panel

Touchscreen: Yes

Display Type: LED
GPS: Yes

Wi-Fi: Yes

Waterproof: Yes (

IPX 6 and 7

)
My Experience: The fish finder GPS combo of the Simrad GO9 XSE makes it one of the best 9-inch fish finders for offshore fishing in my review. The Simrad fish finder GPS combo enabled us to track our movement. When coupled with the TotalScan transducer scanning we could create customizable maps. The Active Imaging 3-in-1 transom mount transducer provides advanced sonar features. The fish finder includes CHIRP sonar, SideScan imaging, and DownScan imaging. Made of polymer material, the fish finder reacts closely to sound waves. This allowed us to get excellent sonar views of the surrounding.
Features: The Simrad GO9 XSE features a 9-inch Touch Display and an Active Imaging 3-in-1 transducer. There are also C-MAP Discover charts for coastal and inland waters. The fish finder includes vector charts and high-resolution bathymetry. It is also compatible with Genesis data, and custom depth shading. The GO9 also is compatible with a complete map library from Navionics and C-Map via a microSD Card slot.
Factors to Consider When Choosing Fish Finder for Saltwater Fishing
A fish finder is a crucial fishing accessory. It alerts anglers of potential fish below their boat. Based on my experience as an angler it is a powerful ally. It is also an essential accessory for various types of fishing.
But not all fish finders are equal. You must consider situational factors like where and how you fish when buying a fish finder. Also, consider technical fish finder features like frequency, wattage, and screen resolution.
For coastal or inland anglers, the top-rated 5-inch fish finders offer smaller power and sufficient fish finder features. However, some anglers prefer multiple frequencies to reach maximum depths. My review has covered the various factors to consider. They'll ensure you get the best fish finder for your fishing needs.
Waterproof
Water-resistant devices are crucial for protecting boat equipment from moisture damage. Some manufacturers have introduced waterproof fish finders. This allows easy retrieval even if the device slips into the water.
It also ensures that your fish finder is safe and protected from potential splashes from the sea. A quality fish finder should be waterproof to ensure safety and longevity.
Frequency of the Transducer
The frequency set on a fish finder significantly impacts its depth and detail. The transducer is the part that sends and receives sound waves. It can be single, dual, or multiple frequencies. In my experience, low frequencies, like 50 hertz, are the best fish finders for deep seas and detecting bigger fish. Higher frequencies (200 hertz and more) are ideal for offshore fishing.
However, modern fish finders have dual-frequency transducers. They send out low and high-frequency waves simultaneously. Most fish finders use CHIRP sonar technology. It combines sweeping waves of different frequencies. This delivers highly detailed images with precise target separation.
Power of the Unit
The power of a fish finder is determined by its wattage. The wattage of a fish finder determines the strength of the sound waves sent out.
Small devices can have 100 watts but the 7-inch finders have 1000 watts or more. This suits them for powering deep-sea excursions. The wattage of a fish finder affects the depth and detail of the sound waves.
In offshore fishing, shallow waters, or inland lakes, a 200 or 300 watts fish finder provides visibility of the bottom and fish.
To sum up, when it comes to finding the best saltwater fish finder, the Lowrance HDS 7 LIVE stands out as the top pick. It offers excellent performance without costing too much. This fish finder gives you clear underwater views and advanced features, all while keeping prices reasonable. When you want a quality tool for saltwater fishing that won't strain your budget, the HDS 7 LIVE is the one to go for.