We may earn a commission through products purchased using links on this page. Products or services advertised on this page may be offered by an entity that is affiliated with us. Learn more about our process here.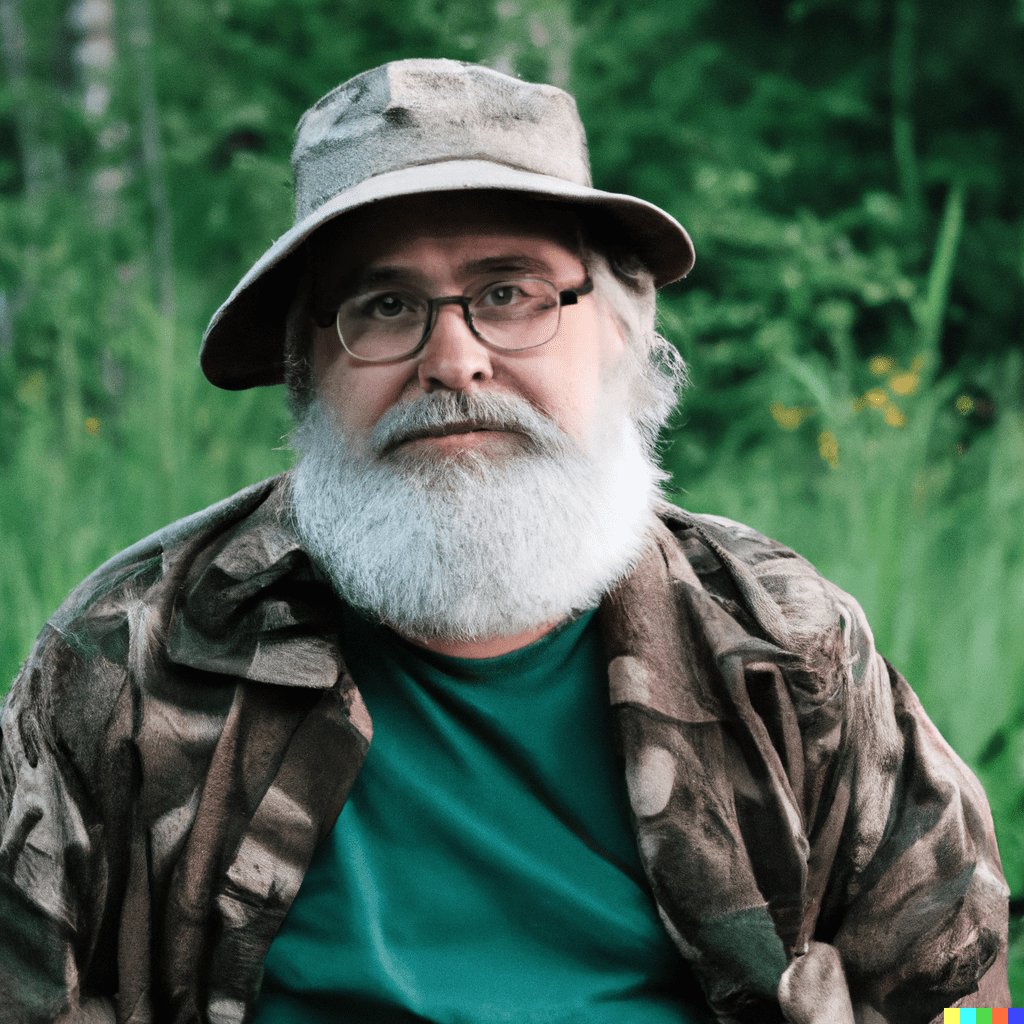 Professional fisherman, who loves to review new fishing gadgets.
Lowrance HDS 7 live was released in 2012 as an upgrade to all other Lawrence fish finders.
A decade later, anglers still praise the HDS 7 Live fish finding technology which boasts all the features needed.
The Live network sonar covers underwater structures in real-time. The CHIRP sonar, in combination with the GPS and the C Map genesis live, allows anglers to create customized routes and have an entire scope of the underwater structure. For the not-so-adventurous anglers, there's a pre-loaded maps library with thousands of US lake routes.
There are many reasons which attract anglers to buy this particular live fish finder.
We decided to test it ourselves – read our full Lowrance HDS 7 Live review below.
Lowrance HDS 7 Live Review: A 30-second Summary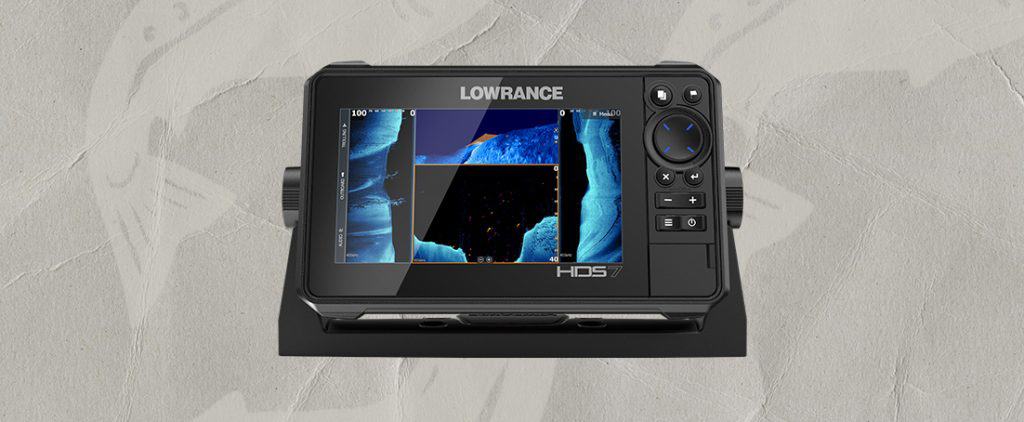 ⭐ Rating:
4.1

★★★★

💵 Pricing:
Budget
🖥️ Screen size:
7 Inches
Lowrance HDS 7 live comes with a high-resolution multicolored 7-inch screen size. It's readable for anglers of all experience levels and handy in all weather conditions including direct sunlight.
The side of the unit has a key-supported touchscreen. The interface is intuitive and you won't need too much time learning about Lawrance HDS 7 live.
Some of its top features include:
Active imaging 3-in-1 sonar: You have a clearer perspective of the surface below your vessel or boat vertically, and peripherally;
Broadband sonar: Improves fish finding functionality;
6-way split screen: You can have up to 6 different visuals on your display;
Top-notch networking: One of the best networking options for the price;
Each Lowrance HDS 7 Live package contains the following:
Test Results – What to Expect From Lowrance HDS 7 Live?
Lowrance HDS 7 live is definitely different from other devices of the Lawrence series. Firstly, the display has different buttons, and a small magnetic Micro SD card door, which is pretty handy. Altogether, it is super easy to install, and if you're getting one for the first time, you can simply follow the manual's steps to completion.
When we first tested the unit for our Lowrance HDS 7 Live review, we enjoyed its sonar features and the mapping option which comes in handy for fishermen of all levels. What left the best first impression was the HDS 7's Quad Processor, able to process location and provide underwater structure information super-fast. Among other fortes, the processor can also keep up with different boat riding paces.
Below, let's have a look at some of the other features this fish finder comes with.
Display
Lowrance HDS 7 uses SolarMax technology for the screen, resulting in high-definition visuals of underwater structures and clear target separation that simplifies the fish finding. The display allows for clear sighting in direct sunlight. Same with rainy days, the display is completely waterproof and safe to use.
The screen size is big enough to provide an excellent angle. Or, you can use the split screen feature to have visuals of other data, like DownScan imaging and contour maps.
Interface
Unlike other fish finders with hard-to-read interfaces, the Lowrance HDS 7 Live is a game changer. You don't need to be a fishing expert to read the map contours and data or use the display because everything is simplified to match every angler's expertise.
If this is your first fish finder of the HDS 7 live series or the first fish finder ever, it is best you spend an hour with the device to get the hang of it.
Some fish finders complain that touchscreen-only units undergo various glitches when wet, while the keypad-only units have a slightly difficult learning curve that takes up time. Luckily, to avoid such issues, the Lowrance HDS 7 Live fish finder offers a combination of both a keypad and a touchscreen. The menu looks a bit different but in a more practical sense, too.
In terms of navigation options, you can use the:
Split Screen button. This is the icon with double vertical rectangles and helps you adjust the screen as it suits you.
Marking button. Use the flag icon to mark your waypoints.
Arrows buttons. Choose these arrows to control the visuals and navigate underwater
X button. Use this to Exit the device menu
Enter button. Use this button to select preferences.
Plus and minus buttons, for zooming in and out.
Menu button. The three-line icon unfolds everything the unit offers.
Power button, to turn the device on and off.
Sonar and Active Imaging 3-in-1
The Lowrance HDS 7 uses CHIRP sonar which emits multiple frequencies per pulse. This results in clear imaging and more accurate data, unlike regular sonars which emit a single frequency per pulse, or a 200kHz ping.
The CHIRP sonar emits more frequencies at 140-200 kHz. But why is this important? Well, the number of emitted frequencies affects the image you receive – including vivid target separation, vegetation, bottom structure, and other below-surface activities. You also get a clear image of nearby and distant objects from your boat, quite helpful if you're fishing for the first time.
Yet, what's particularly innovative in these HDS live series is the active imaging 3-in-1.
Active imaging 3-in-1 refers to the CHIRP sonar, DownScan transducer, and SideScan transducer.
The Lowrance HDS 7 combines all three in a single unit and allows you to use a map showcasing below and around the boat. You have a clear sight of everything around you and can also enjoy this fish finder down imaging of 800 kHz – or around 150 feet below the surface and peripherally.
Mapping
The HDS 7 Live fish finders have outstanding mapping performances. With the employed genesis live, you can explore a lake, mark fish hotspots or waypoints, and customize your own route while boating. The C Maps are so accurate that you can mark a spot from a foot distance. If you're not an adventure angler, HDS live offers a pre-loaded maps library to get you started. This also includes access to inland water and US coastal charts.
Lowrance HDS 7 GPS Combo
Another potent feature of the Lowrance HDS 7 Live is the internal GPS with a 10Hz update rate. It works with MSAS and WAAS/EGNOS and with this feature, you can mark 3,000 waypoints, 100 routes, and trails with 10,000 points. In addition, the Lowrance HDS 7 supports Broadband radar, Class B AIS, and SiriusXM Marine Weather and audio.
Networking
The networking feature is another worthy mention in our Lowrance HDS 7 live review. It was, in fact, a feature that made the Lowrance HDS Live series more demanded than the HDS carbon series.
The unit has both internal wireless connectivity and Bluetooth feature that other fish finders lack. The best thing about the Lowrance HDS 7 Live fish finder is the smartphone synchronization option. With it, you can connect the unit to a smartphone and receive notifications on your phone whenever something happens below the surface. The HDS Live picks up real-time information so you can never miss a target.
The HDS Live also allows you to snooze as well and buzzes you to wake when needed. Finally, there is the opportunity to connect the fish finder to other devices. For example, many anglers connect the HDS to a trolling motor and guide the boat to the wanted area.
Lowrance HDS 7 Live Fish Finder Review: Wrap-up
Lowrance HDS 7 Live is one of the best user-friendly units that suit the needs of both traditional and adventurous anglers. On one hand, its live mapping feature lets you explore a lake and create charts based on it – and you can also opt for a preloaded map.
Unlike many units that operate on a dual-core processor, the HDS 7 Live has a Quad processor that showcases accurate data at a different pace. The networking feature might be among the best of this fish finder and offers different opportunities to elevate your fishing experience. Connect your unit to other devices, a trolling motor, or a smartphone, and never miss crucial data about your target, even if you do take a nap.
The final say remains yours, but if you are keen on a universal fish finder that performs a few above-average tasks, the Lowrance hds 7 live is your best bet.