We may earn a commission through products purchased using links on this page. Products or services advertised on this page may be offered by an entity that is affiliated with us. Learn more about our process here.
The Garmin Echomap Ultra 106sv is one of the most popular fish finders in the market today and one of our favorites. Based on our review, we love how this fish finder enhances efficiency by easily locating fish and identifying underwater contours and structures in real time.
A Quick Look at Garmin Echomap Ultra 106sv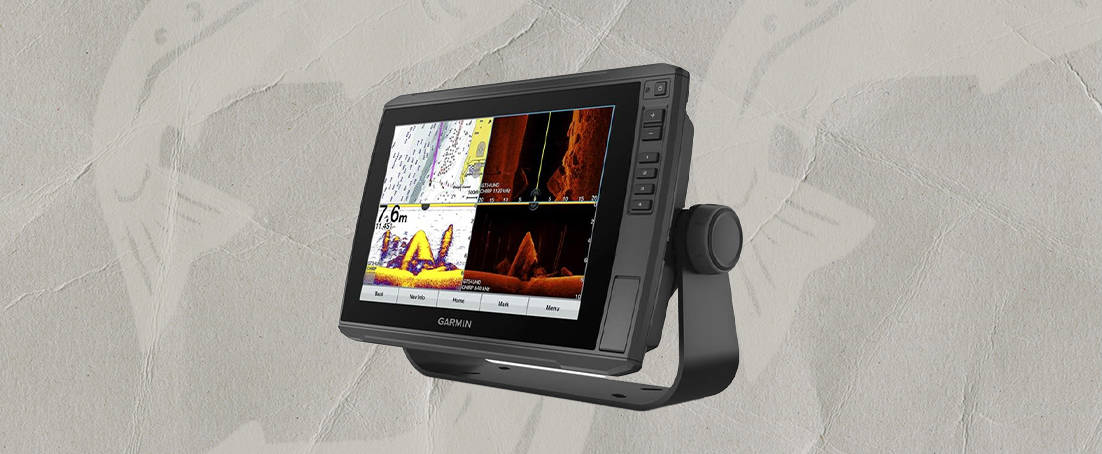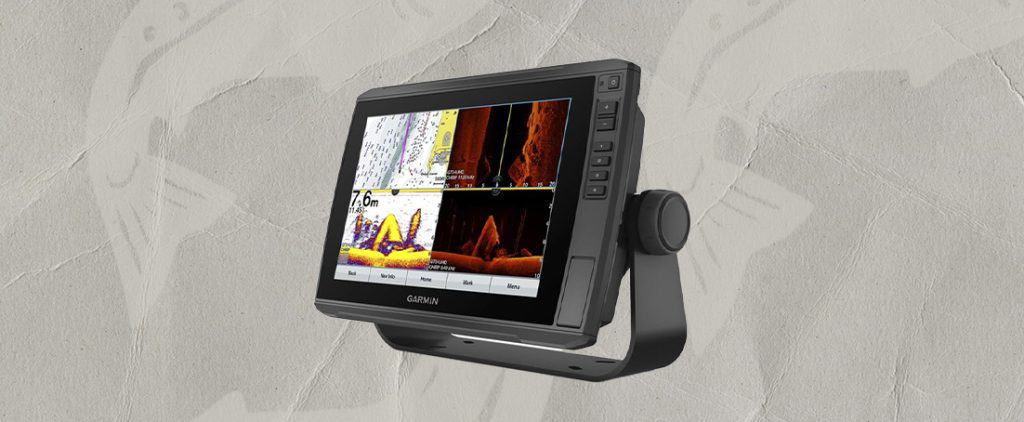 ⭐ Rating:
4.7

★★★★★

💵 Pricing:
High-End
🖥️ Screen size:
10 inches
This fish finder comes preloaded with BlueChart G3 charts and LakeVu G3 Maps, has network capabilities, and SideVu and DownVu scans. I like how this fish finder delivers clear, accurate, and well-detailed imaging with its high-resolution touchscreen display and advanced sonar technology. It's also ideal for anglers doing both fresh and saltwater fishing.
Screen Size: 10 Inches
Product Dimensions: 11.6 x 7.7 x 3.9 inches
Display resolution: 1280×800 pixels
Weight: 4 pounds
Mounting Options: 

Bail or flush

Touchscreen: Yes

Display Type: WXGA, IPS
GPS: Yes

Wi-Fi: Yes

Waterproof: Yes (IPX7)
The Garmin Echomap Ultra 106sv Features That Are Worth Mentioning
Choosing the Garmin fish finder involves considering key factors. Think about your fishing environment, whether freshwater or saltwater. Display size matters, as larger, high-resolution screens offer clearer views underwater.
Garmin offers a range of prices. To explore top Garmin fish finders meeting these criteria, check out our guide on the best Garmin fish finders. We've selected models with the features and performance you need for successful fishing.
Preloaded BlueChart G3 Charts
The Ultra 106sv comes with the latest BlueChart G3 coastal charts. Here, you get detailed fishing charts, navigation charts, currents, tidal stations, and depth contours of the Gulf of Mexico, the East and West Coasts, US water bodies, and the Great Lakes. 
The BlueChart G3 map is integrated with Auto Guidance technology and Navionics data to help you find easy routes to and from the shore without encountering obstacles. The Auto Guidance feature scans data on your chart plotter to calculate a suitable path, while the Navionics charts provide clear details of the bottom structure. 
Also, the G3 charts enable you to view up to a 10-meter depth range so you can look for your target species at their preferred depth. Moreover, the chart offers up to 1' contours to accurately depict the bottom structure in shallow waters.  
LakeVu G3 Maps
The Echomap Ultra 106sv also comes with LakeVuG3 inland maps, covering more than 17,000 lakes, featuring up to 1' contours. This advanced freshwater fishing maps offer exceptional detail and coverage, displaying shallow areas, riverbeds, highways, campgrounds, and other points of interest.
The LakeVu G3 maps have also integrated Navionics data and Auto Guidance feature. The Auto Guidance technology makes calculating fast and safer routes much easier. The maps depict different depth ranges through different shades to differentiate between shallow and deep water. 
The Ultra 106sv also lets you create personalized fishing maps. It has Quickdraw Contours feature that enables you to create high-definition maps as you drive in a water body. 
Network Capabilities
The Ultra 106sv lets you stay connected on or off the water. From my experience, you can share information from your Ultra 10 with other Echomap Ultra Units on your boat.
The fish finder also has built-in Wi-Fi that enables access to the free Active Captain app, where you can manage your fishing experience from wherever. The mobile app grants unlimited access to marina information, weather updates, and personalized maps. Furthermore, you can connect with fellow anglers.
The Active Captain App also lets you update maps on your smart devices and purchase new maps for your fish finder. For convenience, the app can forward phone calls and message notifications on the fish finder's display. 
The Echomap Ultra 106sv is also compatible with the NMEA 2000 network. This enables connection to digital switching, auto-pilots, heading sensors, weather, and the Fusion-Link stereo system. Plus, you can connect the Garmin Echomap Ultra 106sv to different engines to track temperature, trim, and fuel flow.
Sunlight Touchscreen
The Echomap Ultra 106sv features an intuitive touchscreen display that is user-friendly. It is easy to navigate, input commands, and create shortcuts for a convenient fishing experience. 
The touchscreen is perfect for day and night use as you can manually adjust the backlight or set it to automatic. Plus, you can view the 10-inch display as full screen, split screen, split frequency, or split zoom. 
Additionally, the sunlight touchscreen has a high-resolution display (1200 x 800 pixels) that generates clear images of fish, structures, and contours. 
SideVu and DownVu Scans
Garmin's marine electronics, including the Echomap Ultra 105sv, use SideVu and DownVu scans to locate fish around and under your boat.
The SideVu scanning sonars delivers clear images of fish and structures on the sides of the boat by sending high-frequency beams (455-800 kHz) to the sides. It helps identify schools of fish and target separation. Meanwhile, the DownVu also produces crisp images of fish and structures beneath the boat. 
The Garmin Echomap Ultra 106sv also combines a traditional CHIRP and CHIRP ClearVu sonar. Traditional sonar sends a single frequency, whereas CHIRP sonar sends multiple frequencies for accurate sonar readings.
Meanwhile, the ultra-high definition ClearVu creates more well-defined structures and images than CHIRP 2 as it uses a high-frequency beam to create near-photography images. Plus, it offers additional depth coverage up to 200 feet below the boat. 
What Could Be Better?
The Garmin Echomap Ultra 106sv packs numerous crucial features. However, from my experience, I noticed that the Panoptix is not as efficient without the LiveScope system. But once you connect the two, you enjoy amazing views even in rough waters. 
If you're wondering how the Ultra 106sv compares to other top fish finders on the market, explore our guide on what is the best fish finder to discover the ideal option for your angling adventures. We've curated a list of top choices to help you make an informed decision.
Who is the Garmin Echomap Ultra 106sv For?
The Garmin Echomap Ultra 106sv is ideal for beginners and professional anglers as it features advanced technologies, preloaded maps, and connectivity to other devices. In our review, we noticed that the touchscreen display has a convenient, intuitive interface that offers reliable performance in direct sunlight or at night. 
The Echomap Ultra 106sv is also ideal for anglers looking for a detailed fish finder for river and lake fishing. Thanks to the preloaded BlueChart G2 charts and Lake Vu G3 Maps, one can confidently navigate inland lakes and the coastal line. Also, CHIRP traditional and SideVu and DownVu sonar create accurate views of the underwater structure.