We may earn a commission through products purchased using links on this page. Products or services advertised on this page may be offered by an entity that is affiliated with us. Learn more about our process here.
It takes time to make a hole and set up a line while ice fishing. But it's way more effective if you know where you'll find your fish, and nothing makes it easier than a good fish finder. Below is our list of best ice-fishing fish finders. 
Top 3 Best Ice Fishing Fish Finders
Cheapest Ice Fishing Fish Finder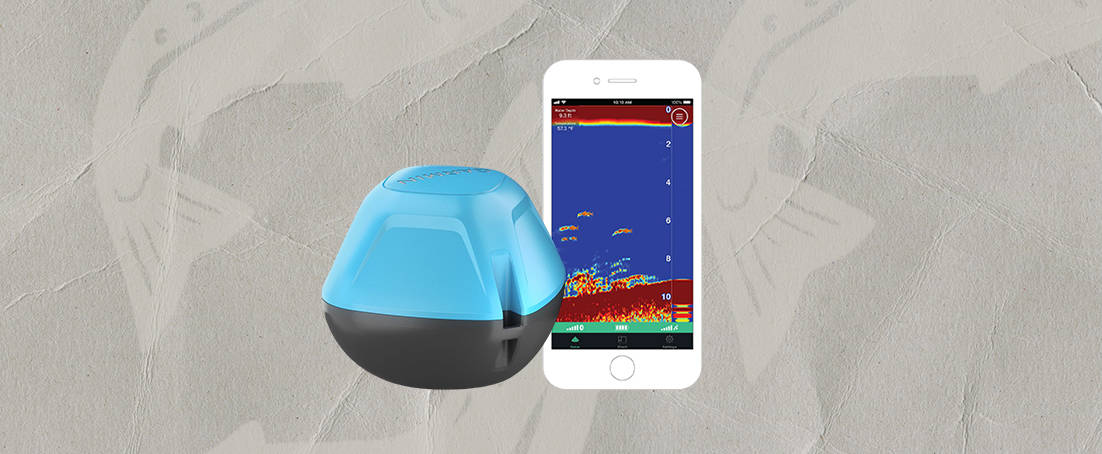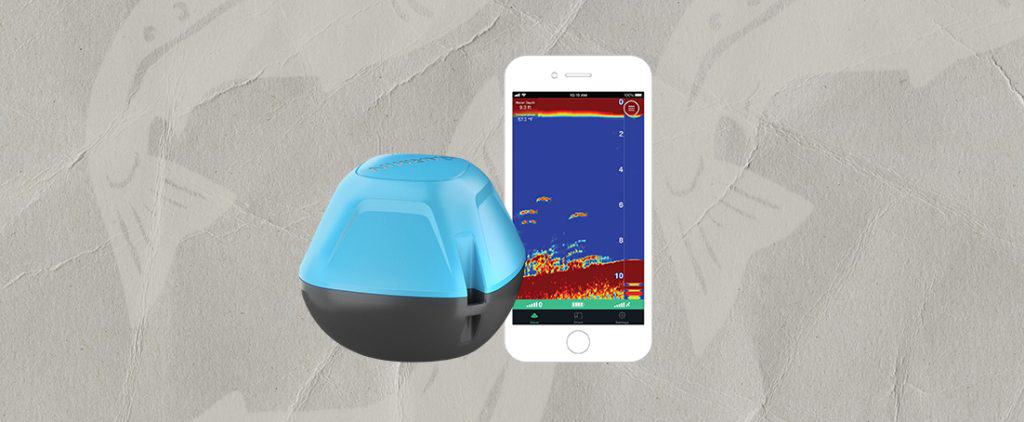 Runner Up Ice Fishing Fish Finder
Best Portable Fish Finder For Ice Fishing​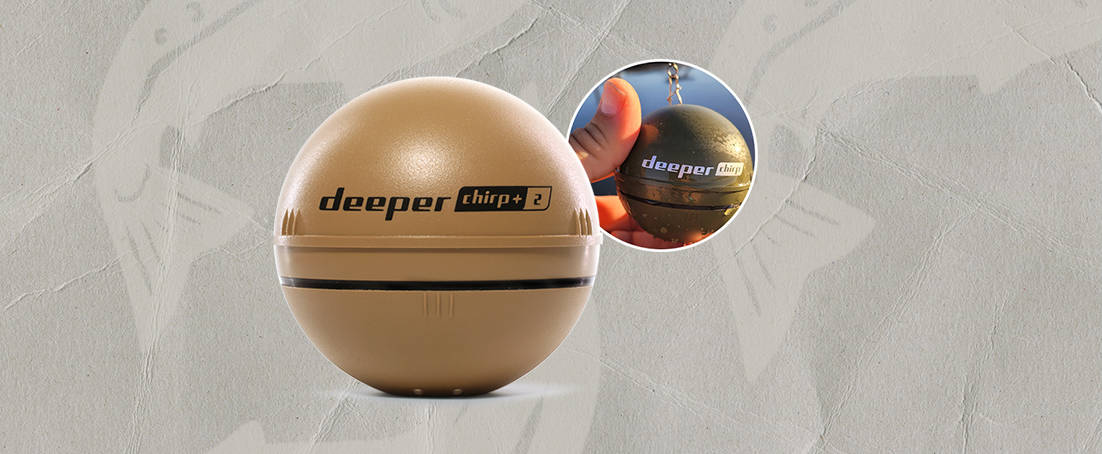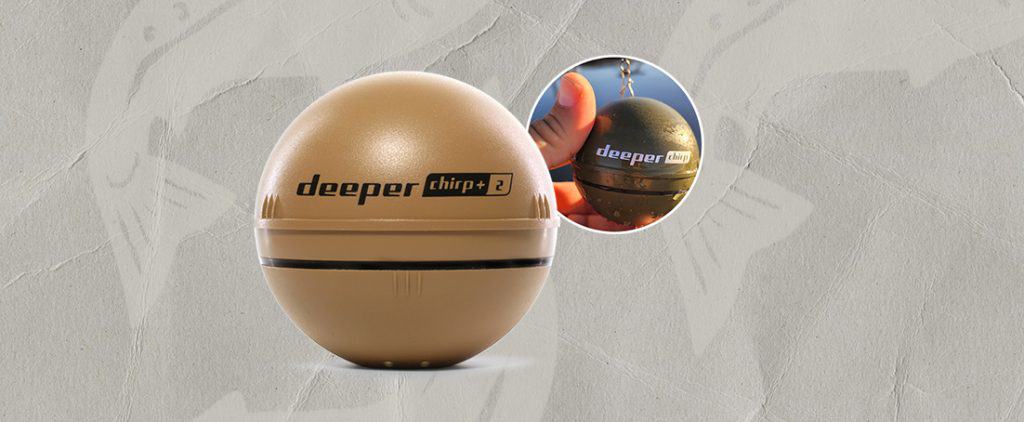 Top 6 Fish Finders for Ice Fishing in 2023
Quick Overview – Best Ice Fishing Fish Finder
The six fish finders reviewed here are the most reliable and accurate while ice fishing. It's no joke to get stuck in the cold with a poorly performing fish finder. I know because I tried a lot of fish finders, and these ones will give you the least trouble.
1. Garmin Striker Cast - Best Overall Ice Fishing Fish Finder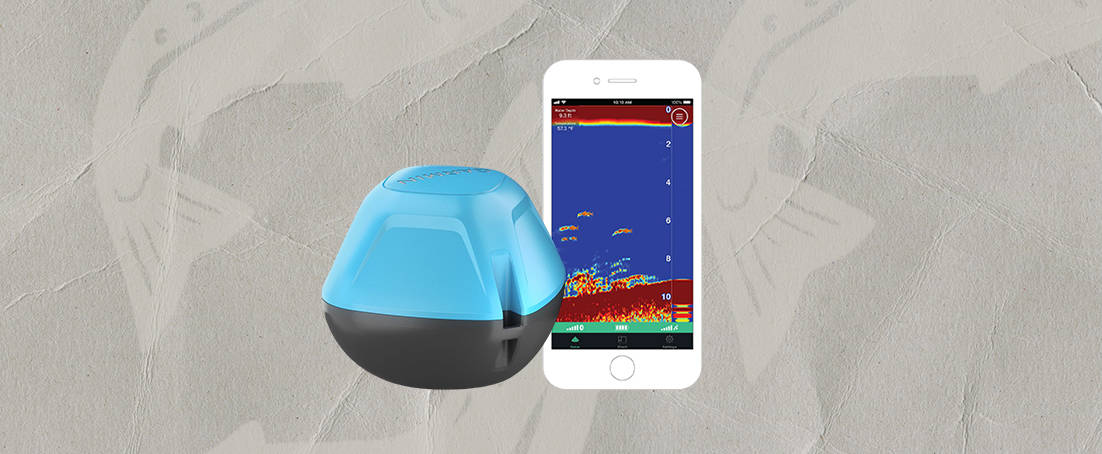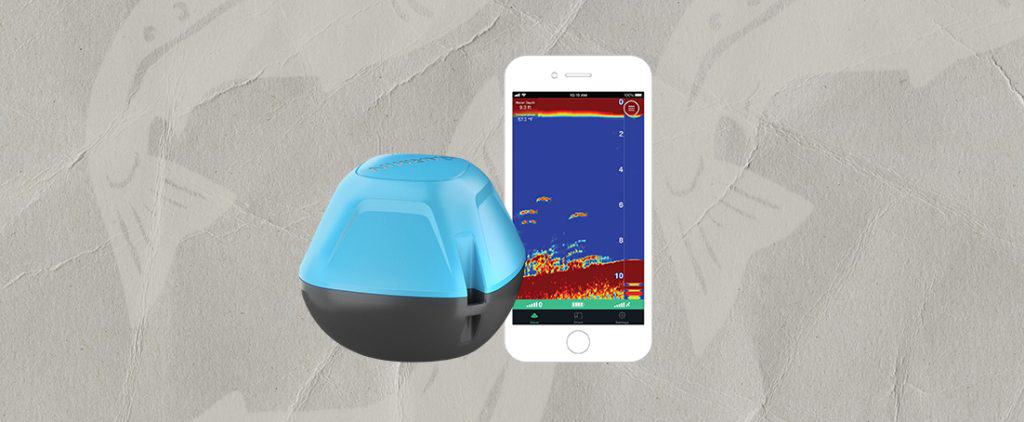 WHY WE LIKE IT:
We liked this device because we could use our phone for display. Moreover, the QuickDraw contours and the Garmin features for clearer views and deeper scanning make this fish finding device a perfect purchase.
BUYING ADVICE:
It is a good pick because you can rely on the clarity of display and the accurate mapping for greater depths. Ice fishing can be challenging and nobody wants to spend hours looking for the ideal fishing spot. Garmin is a reliable brand and this model has all the right features to offer.
FEATURES:
Garmin Striker Cast is the best ice fishing fish finder because it can scan great depths and is durable and strong to handle the harsh conditions. It is the first one on our list for numerous reasons. When anglers decide to use fish finding technology, they see the sonar technology and the depth range. For ice fishing, these features count a lot and Garmin Striker Cast has both.
2. Lowrance Elite FS 7 - Advanced Ice Fishing Fish Finder
WHY WE LIKE IT:
This device is among the fish finders we liked because it is built well and can also provide quick scans so that you do not miss any spot as you go over it. The long battery life of Lowrance is a blessing in winter when the water conditions and the deeper sonar scans will require more time.
BUYING ADVICE:
Very few fish finders provide the depth fishing ability with efficient scans, and Lowrance Elite FS7 is one of them. The purpose of this best ice fishing fish finder review is to recommend this model from a reliable manufacturer. You will like this fish finding device because of the accurate sonar and transducer technology. Moreover, the deep sonar reading will help during the cold season. It is a good choice for ice anglers because of the less time it takes to scan the location.
FEATURES:
Lowrance Elite FS7 is a good choice for ice fishing fish finder. The active imaging feature will help you find fishing spots, and that is why this model is one of the best ice fishing fish finder models out there. Moreover, there are extra features such as Live Sonar, Active Imaging, Active Target, and preloaded C-MAP Contour. All these features help with the deeper spots in the cold season.
3. Deeper Chirp 2 - Best Portable Ice Fishing Fish Finder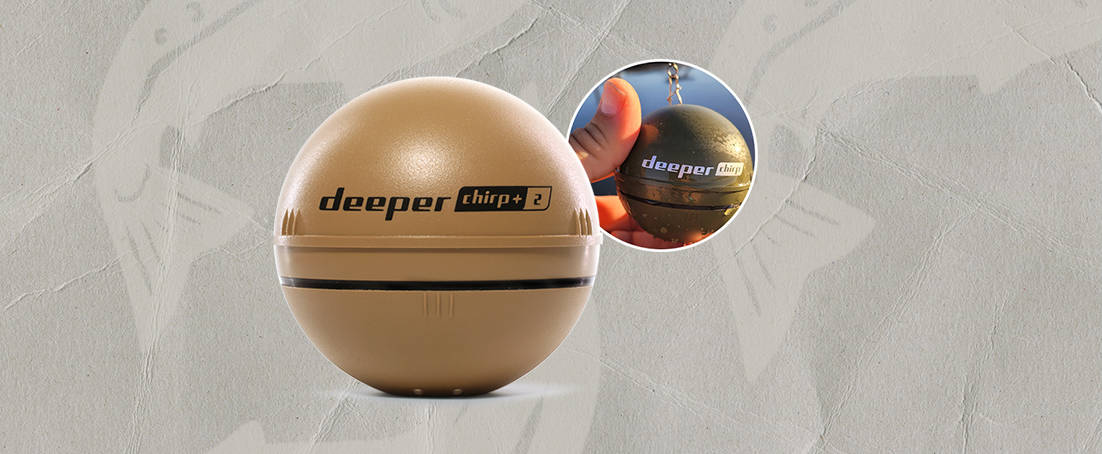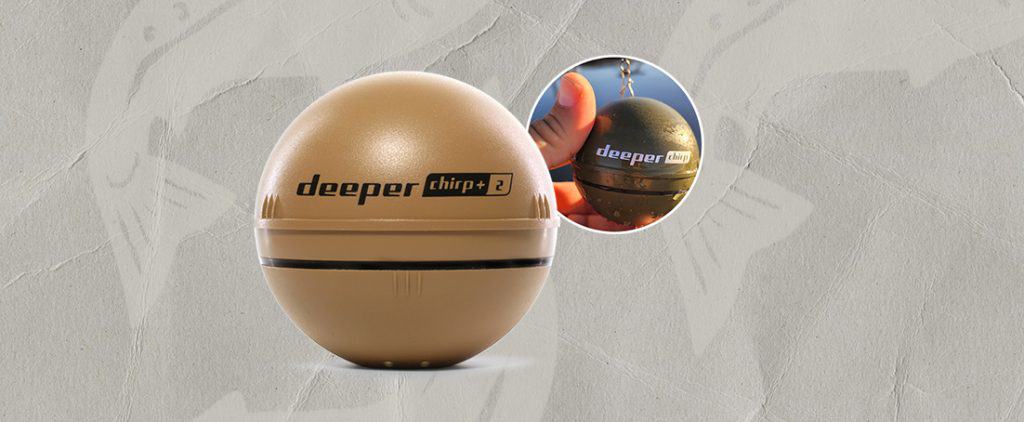 WHY WE LIKE IT:
We like this fish finding option because it helps ice anglers identify the fish and they can even connect to the extra features and cover a higher depth range. Fishing can be fun when you have the right equipment to help you.
BUYING ADVICE:
Ice fishing becomes possible with Deeper Chirp 2 because of the castable property that can make anglers feel less cluttered and they get the convenience of seeing the maps on their phone, which is a comfortable device to use. This fish device has a good range and can scan both sideways and deep in the water. If there are any species of fish close to the surface, you will be able to find them too.
FEATURES:
The Deeper Chirp 2 uses excellent chirp sonar technology to find deep spots in the water. Ice fishing fish finding can be challenging due to the location of fish during the cold months. However, this fish finding device will help you locate all of them within a short time because of the high-quality sonar and transducer that can create images on the phone screen.
WHY WE LIKE IT:
We like this fishing equipment because of the fishing ease that it provides due to the sonar and transducer. Moreover, the strong Wi-Fi and GPS ensure that you stay connected. The Deeper brand name says it all, as this model is a big plus for ice fishing.
BUYING ADVICE:
There are many additional features like the side view scanning along with the depth scan. Ice fishing can take a long time if the transducer is not high quality. This fish finder will not only give you the flexibility of viewing the maps on your phone screen, but it will also create a clear picture. The GPS allows you to mark waypoints to get back home.
FEATURES:
The Deeper Sonar Pro+ 2 is an excellent choice for ice fishing and numerous other fishing specifications because it is portable and does not take up a lot of space. Moreover, the transducer works great to scan depths of water, which will give anglers a good view of all the places where fish are resting during the cold season.
5. Garmin Striker Vivid 7CV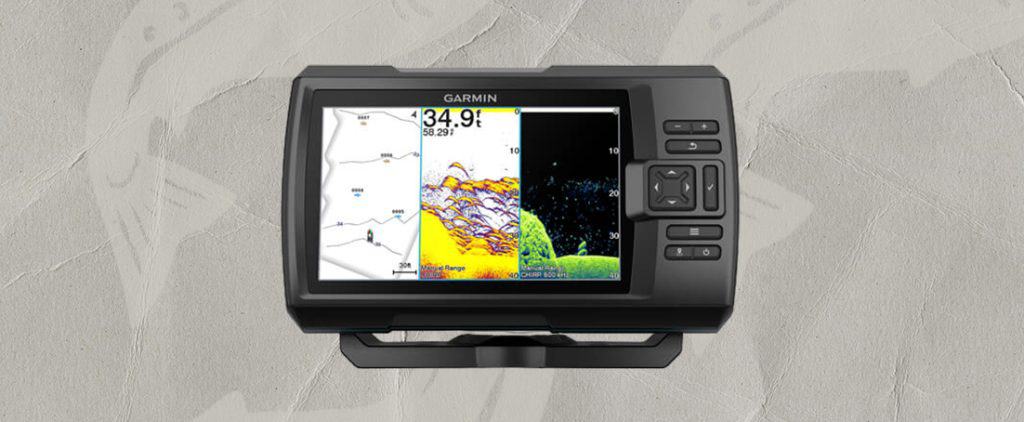 WHY WE LIKE IT:
While looking for fish during the cold season, anglers need to pierce into the deeper water to find fish schools. The cold season can be challenging however, this ice fishing fish finder will get you some crowded locations. We enjoyed a great trip because of this device.
BUYING ADVICE:
 This fish finding device is an ideal pick for all anglers who want to enjoy ice fishing but also want to reduce the effort while maximizing their chances of getting some big catches. The best ice fishing fish finder must have a deep scan, which helps anglers fish out the big creatures hiding in the depths. Fish finders that have GPS and fish identification icons are always a good choice and the Garmin Striker Vivid 7CV is going to provide all of that.
FEATURES:
The Garmin Striker Vivid 7CV is an excellent companion for ice fishing and that is why it found a place among the best ice fishing fish finder models on our list. There are other kinds of sport such as kayak fishing, or fishing on a small boat that will become easier with this device. However, the deep scan and the clear view of the maps is a big advantage for ice anglers. Many fish finders have good depth ranges but when it comes to practical work, the ranges are always less than what the manufacturers specify. Garmin is a reliable deep scanning device.
6. Lowrance Hook Reveal 9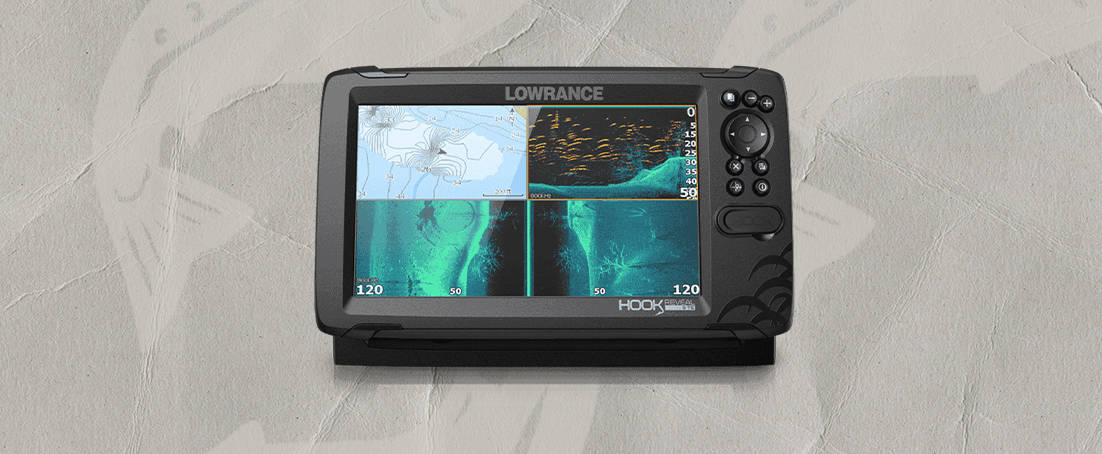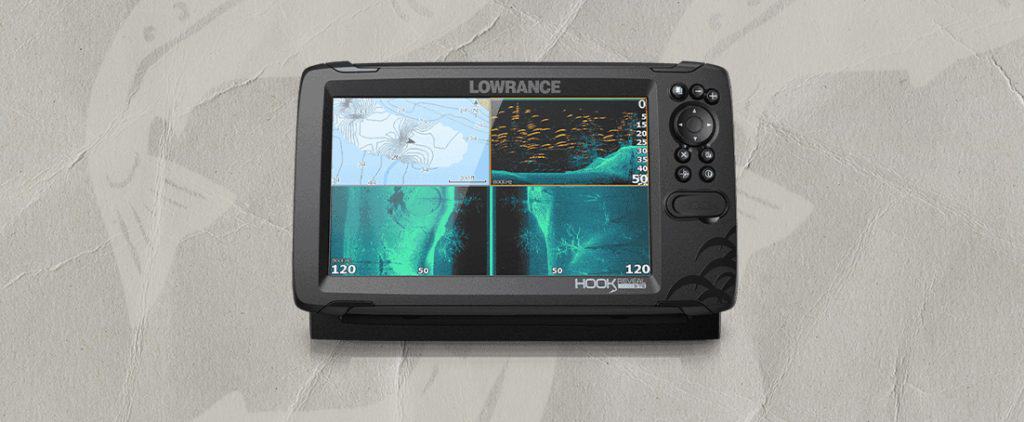 WHY WE LIKE IT:
The battery life for this ice fishing device is good and it can help anglers spend as much time on the lake or other water bodies as required. The built in GPS is also a great feature to find your way back. The Lowrance Hook Reveal 9 was a great choice for our fishing adventures. Moreover, this device is better than regular fish finders because it gives you the freedom of fishing in various depths.
BUYING ADVICE:
 We recommend this fish finder for all the reasons mentioned, which include sonar technology and deep scans for all water depths. This fish finder has the right ice fishing transducer, which works in all water depths. You will love the experience and catch more fish than you did on any earlier winter fishing trip.
FEATURES:
The Lowrance Hook Reveal 9 is a big screen that is backed by all the amazing features that Lowrance has to offer. These features make it the best ice fishing fish finder for all anglers. The inland maps of lakes in America are a big advantage for ice fishing fish finders because even if the lake is frozen at the top, the maps can help you understand the underwater structures as well as in any other season.
Methodology Of Using Ice Fishing Fish Finder
Frequency 
Frequency determines the depth that a fish finder can scan. Ice fishing means you need to get deeper into the water because most fish species swim lower in the water body to keep itself warmer. The spots closer to the surface are colder, and they need to reserve their energy during the cold months.
If you use a fish finding device that has higher frequency settings, it will only be a disappointment as there will be no deeper scans. There are not going to be any fishing spots near the surface during winters, and you need a fish finder that gets you the deeper scans. Moreover, for deeper scans the frequency of the device should be lower.
Method of Imaging 
Some fish finders have an LED setup with the transducer attached somewhere around or under the boat. However, there are some castable devices that give you the clearer and more comfortable view on the mobile devices that you use every day and find convenient. When you select a fish finder that allows you the convenient view.
More importantly, any ice fishing fish device will have deeper imaging. We call this the down imaging feature that allows anglers to see beneath the boat and the distance of scans should be greater too. Selecting the device that has down imaging as well as side imaging will give you two benefits as you can see vertically down the water column and get horizontal maps as well.
Power Source
Imagine you go out on a cold day and the battery of your ice fishing fish finder dies out after only a couple of hours. Ice fishing can be time consuming and deeper scans need more power too. You would need a fish finder that has a good power source such as rechargeable batteries. A tip we can give all anglers is to carry an extra battery too. Some fish finders have charging cables and you can attach them to the power source on the boat. The purpose is to ensure that the power source is not cut off, and if you can do that, any of these choices will be good.
Display
You may have heard this before and we can mention it again! Any fish finder will fail if it does not display the contours and the depth ranges clearly. The display of any electronic device is the interface and this has to be clear so that you can find the fishing spots clearly.
Anglers will not prefer being on water in the cold while they get a poor display and have to figure it out. Ensure that the ice fishing fish finder you select has an excellent display with color palettes to denote the various depths and fish densities.
Portability 
Ice fishing requires a casting fishing rod, and many types of lures. If you are going fishing during the cold months, you would like to keep your hands free for the ice fishing gear rather than keep them busy while trying to look at the fishing spots on the finder device.
A portable fish finder will be an excellent choice because you can carry it easily and do not have to worry about holding it all the time, or wasting time trying to mount it with screws and nuts. Any good ice fishing fish finder will ensure portability.
Multi-Purpose Use 
If you are a fishing enthusiast, you would not be limited to ice fishing only. A multi-purpose use fish finder will be one that is suitable for ice fishing from a small boat or a large one. Similarly, it will be good for kayak fishing. Moreover, if you are going trolling or jigging, the ideal fish finder will work in all kinds of water bodies, at all times of the year.
Ease of Use 
Have you ever heard anyone say that they want a complicated or hard to use fish finder? No! That is because ease of use is a priority for all fishermen. Ice fishers are no different because they would appreciate a fish finding device that does not take too much time and gives them the results that they want.
Quality
The high quality of display, sonar technology and transducer technology are a must-have feature for any fish finder. If you find the best affordable ice fishing fish finder, it does not mean that you compromise on quality. Select the best cheap ice fishing fish finder that has a good display and all other components are also good in quality. Anglers must remember that a good quality device means excellent quality of results.
Accessories
Many ice fishing fish finders come with an SD card slot but do not have an SD card in the box. Moreover, there are some devices that require you to purchase the accessories. Select a fish finder that comes with a carrying case in which you can out all your accessories. Sometimes, some model come with this carrying case that has all the accessories you will need. However, if it doesn't then make sure you select another device that offers all that you need.
Frequently asked questions about best fish finder for ice fishing