We may earn a commission through products purchased using links on this page. Products or services advertised on this page may be offered by an entity that is affiliated with us. Learn more about our process here.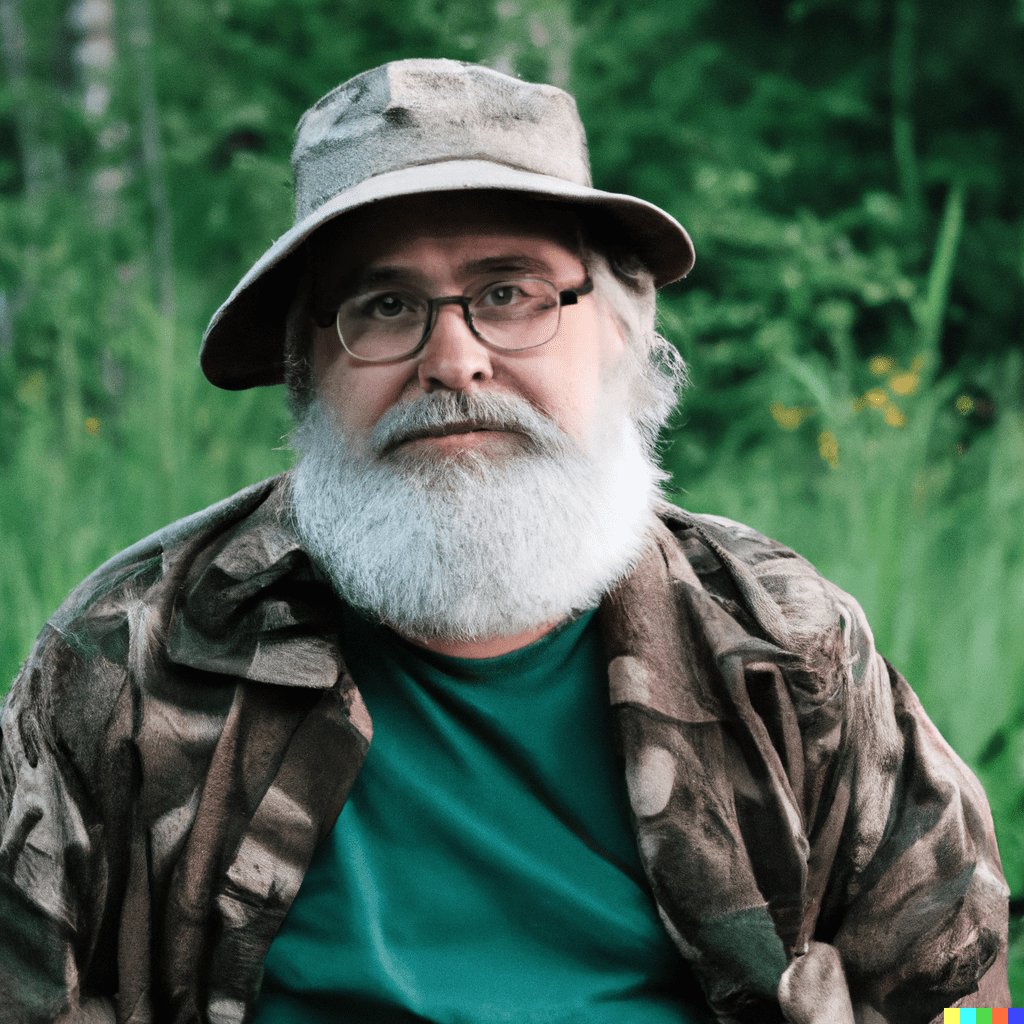 Professional fisherman, who loves to review new fishing gadgets.
Many of us do not want a cheap fish finder. Before you misunderstand, read it again! We all want fish finders that offer all the necessary features and you do not have to compromise on the quality, sturdiness or even the type of hardware that it offers.
While cheap fish finders will most probably need you to sacrifice some of the features, a budget-friendly or economical fish finder would offer everything at a lower price. If you are looking for a trustworthy and accurate device, here are some of the best fish finder under $500 for you!
Most Reliable Fish Finder Under $500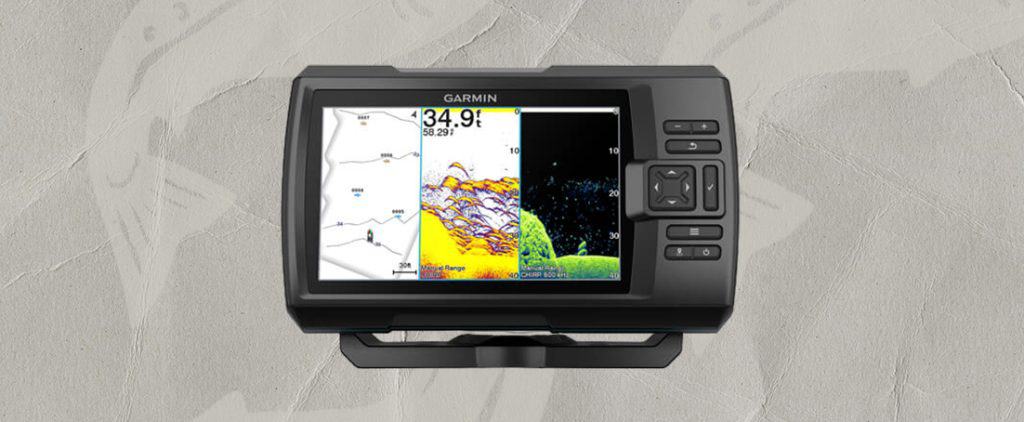 High Resolution Fish Finder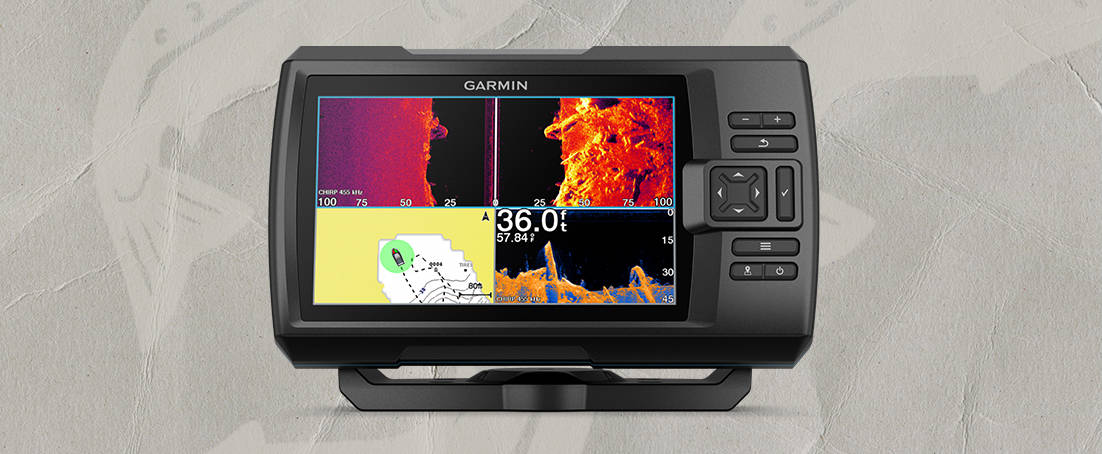 Best For Smart Phone Users
5 Best Fish Finders Under $500
Quick Overview – Best Fish Finder Under $500
Here are our top picks for the best fish finders under $500. We carefully selected the models to ensure that anglers can get all the desired features within the affordable range. Moreover, our reviewing teams checked all kinds of factors, and even tested them in various locations to see what will suit you.
Best Overall Fish Finder Under $500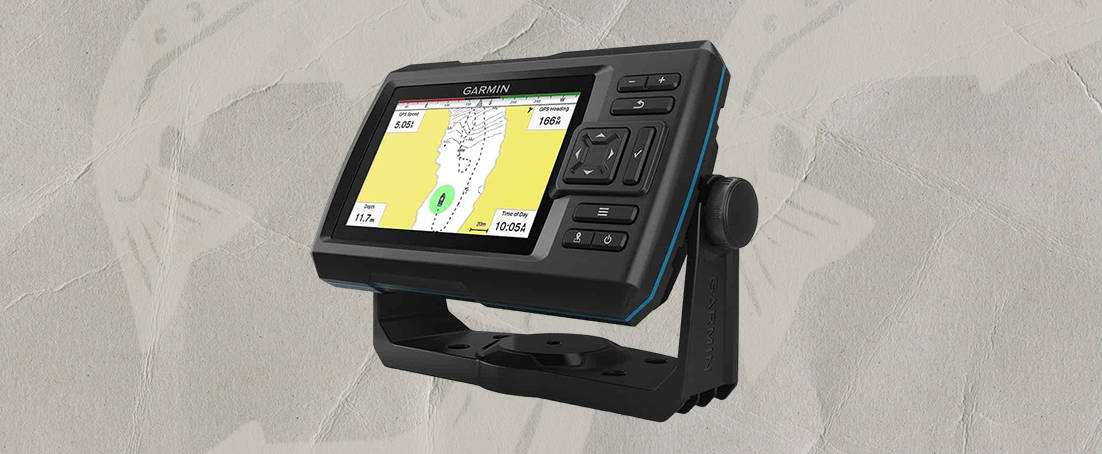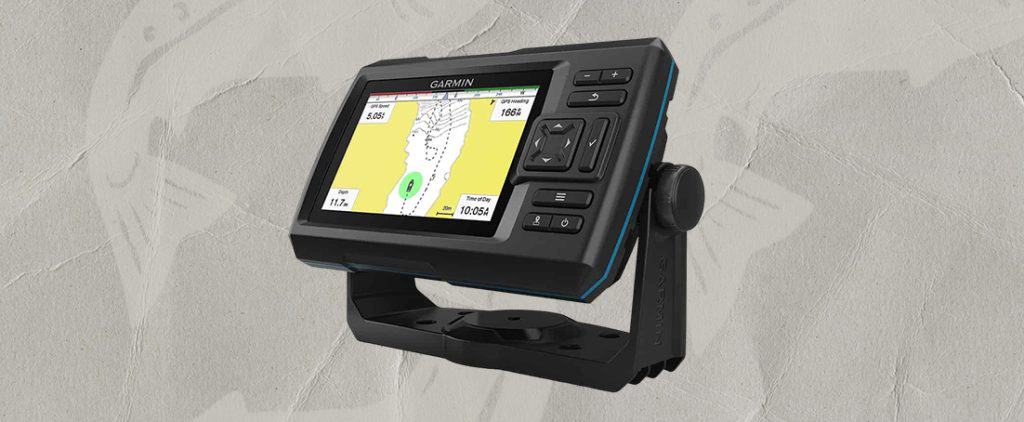 WHY WE LIKE IT:
This Garmin model worked well for us because of the display size options. The size of this device was right for all kinds of fishing adventures. The high-sensitivity GPS to mark waypoints, and create routes to make all our fishing trips more convenient was a great experience.
GPS: Yes
Mapping and Chartplotting: No
Quickdraw Contour: Yes
Different sizes: Yes
Built-in Receiver: Yes
BUYING ADVICE: Every anglers will like this device and we chose this to be the first among the best fish finders under $500 because it has all the features that recreational and professional anglers need. The chart plotting and the mapping feature may not really be a big problem for some of you. We think that this is the best budget fish finder available today.
FEATURES: Garmin has proved its efficiency and longstanding reputation by introducing some models that will change the way you catch fish. The Garmin Striker VIVD 5CV is one of the most reliable fish finders out there! The GT 20 TM transducer is a good feature that can locate fish in deep waters. The sonar signals are strong and even tech dummies will be able to use this. You will be able to see the fish in full color, and that is not all!
Best Fish Finder Under 500$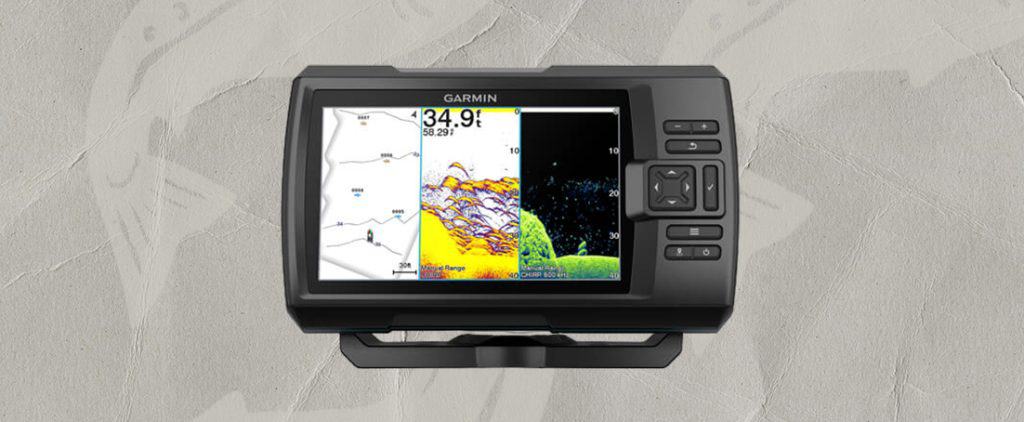 WHY WE LIKE IT:
We like this fish finder because it offers the best sonar, GPS and even screen display. All these features at such an economical price will be a good steal! Like us, all anglers can easily rely on this fish finder.
Display Type: WVGA Type
Built-in Receiver: Yes
GPS: Yes
Quickdraw Contours: Yes
Display Sonar: yes
Water Temperature Log: Yes
BUYING ADVICE: The Garmin Striker series is an excellent choice for all anglers, and the Striker VIVID 7CV has so many exciting features which make it a great fish finder for all anglers at a fair $500 price.
FEATURES: The GPS technology that make it better than most fish finders. The 7 color fish finder with vivid scanning sonar color is a good purchase. This excellent fish finder has Quickdraw Contours and Wi-fi connection built in it. You can share date, and connect the device to access all the features properly.
Portable Fish Finder Under $500
WHY WE LIKE IT: There are so many interesting things about this fish finder that make it one of the best fish finders under $500. First of all, the range is good which means you can cast it far and it will cover a radius of 100 meters. That is an awesome range for anyone going out to the shore, or even to one of the big lakes in the US. Another advantage is that this fish finder app has maps of the lakes in North America, and the fast sonar technology helps get images of each of them within seconds. You can tell where all the fish are!
Built-in GPS: Yes
Casting Range: 330 feet
Wi-Fi: Yes
Three beam frequencies: Yes
Sonar scan rate: High
BUYING ADVICE: We suggest this three beam sonar fish finder to all those who want to get a clear picture of the area on their phone. Many anglers are familiar with their phones and do not want to deal with many high-tech gadgets on their trip. The fish finder will be a good addition to your next fishing trip and you will be landing in all the best fishing spots with its help. 
FEATURES: This fish finder is good for use on a kayak or even for ice fishing. You can cast it away from the kayak and it will scan the whole area! The hardware of Deeper Sonar Pro+ 2 is excellent and will not hold you back when you are in a lake or at the shore where there are rocks and boulders. This fish finder will find its way to the most difficult spots also.
Portable Fish Finder Under $500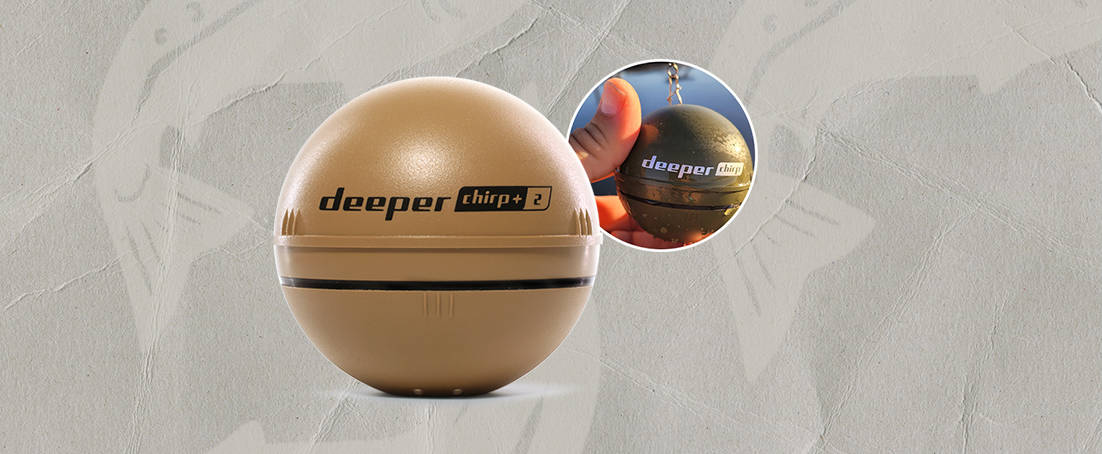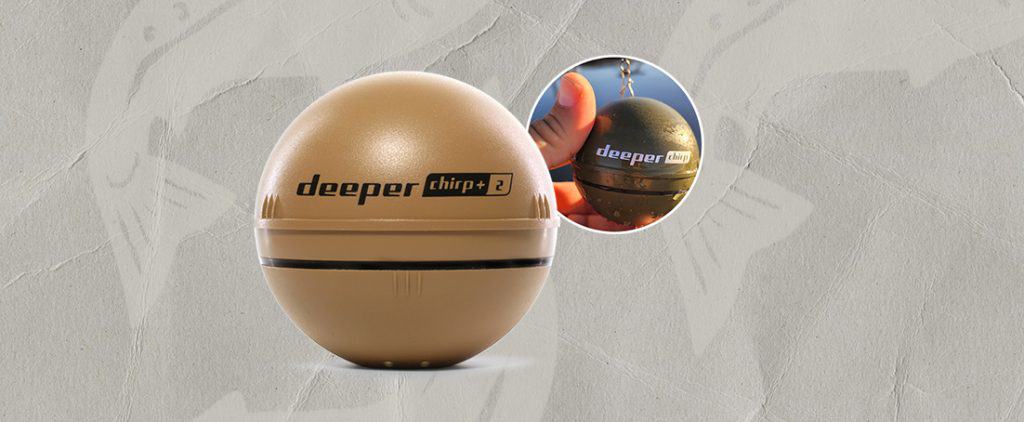 WHY WE LIKE IT:
This fish finder covers a wide range and the Wi-Fi and Bluetooth connectivity helped us link in to our phones. When out on water, this wide-range fish finder can be a good way to find fish in a larger area because it is castable.
BUYING ADVICE: Easy portability, and vast casting range make this fish finder an excellent pick. The Three beam frequencies, and a fast charging battery are only some of the features that make the Deeper Chirp 2 a great fish finder for all. We recommend this device to all those who are going to to fish and do not want to attach extremely technical fish finders. All you do is cast this into water and check the mapping on your screen through the app.
FEATURES: Deeper Chirp 2 has some of the most precise and accurate sonar technology that results in crisp and clear imaging on your phone screen. This fish finder makes it among the best fish finders under $500 because of the bathymetric maps, and this fish finder's flexibility to be used with a kayak as well. This device is not like a typical fish finder with a screen, and it is thrown on water like a floater.
Lowrance Fish Finder Under $500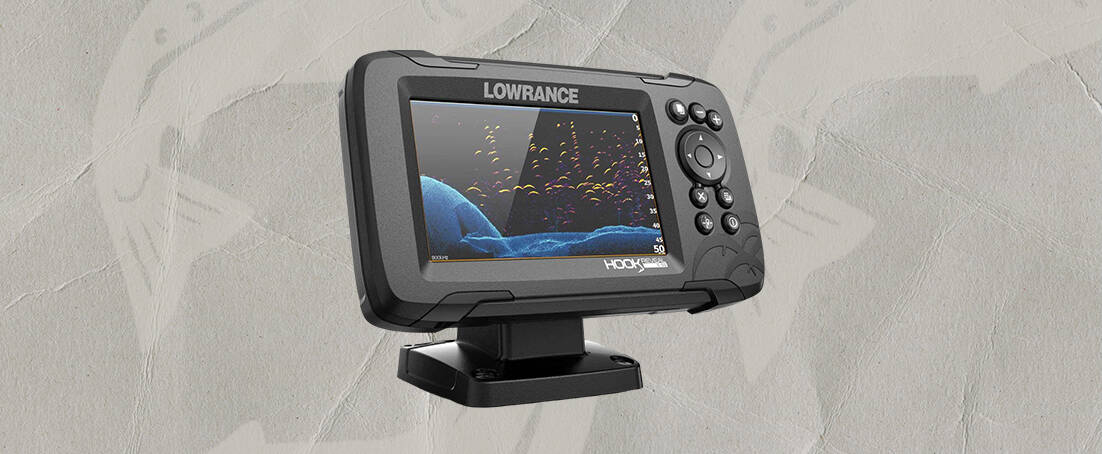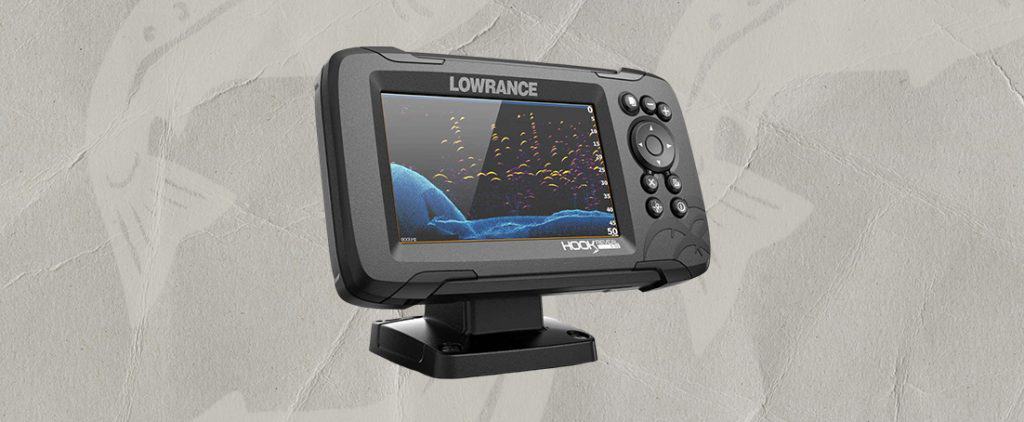 WHY WE LIKE IT: Lowrance Hook Reveal 5 made our fishing style easier because it delivers the performance that every angler needs. This fish finder made it to our list of the best fish finders under $500 because of the chirp sonar and Downscan Imagine, which allowed us to see a clear picture of what is under their boat.
SD Card Storage for Maps: Yes
Wide temperature Range: Yes
Mountable: Yes
Sonar Compatibility: Yes
GPS: Yes
BUYING ADVICE: This is an excellent pick because it can help you find fish in waters that you are new to, and do not know much about. The sonar technology is on point, and the screen is so clear that anglers can easily spot fish within seconds. Another fantastic feature is the preloaded US inland maps. Now it is easy to explore uncharted waters.
FEATURES: High sensitive GPS, which is a sought after feature will be available to you and then there is Fish Reveal. This amazing feature helps anglers see what kind of fish is present in water. A fish finder that helps you understand which fish species is present so that you can adjust your tackle before presentation, is a great fish finder!
Things to Consider while Buying a Fish Finder under $500
Sonar Types 
GPS
Mapping
Display
Screen
Transducer
Frequency