We may earn a commission through products purchased using links on this page. Products or services advertised on this page may be offered by an entity that is affiliated with us. Learn more about our process here.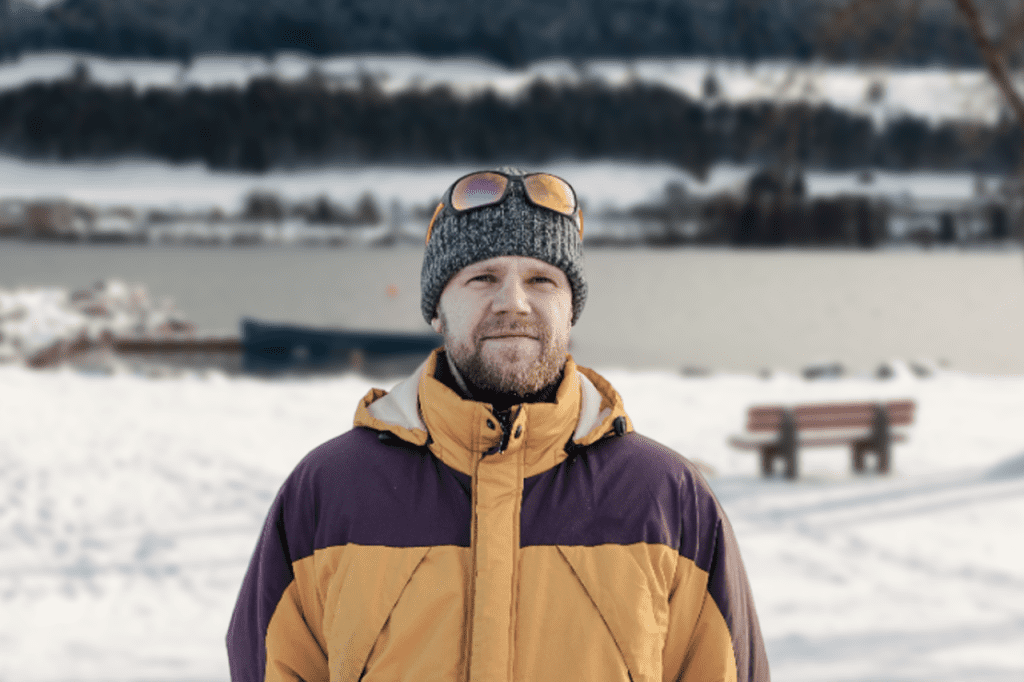 I love to test new fishing gadgets and share my opinion.
Scouting for good fishing spots requires seeing hundreds of feet under your boat. Side imaging is the way to do it, as you'll be able to see schools of fish, vegetation, and the structure of the bottom below and sideways your vessel. Check out our list of best side imaging fish finders of 2023.
Best Side Imaging Fish Finder Under 500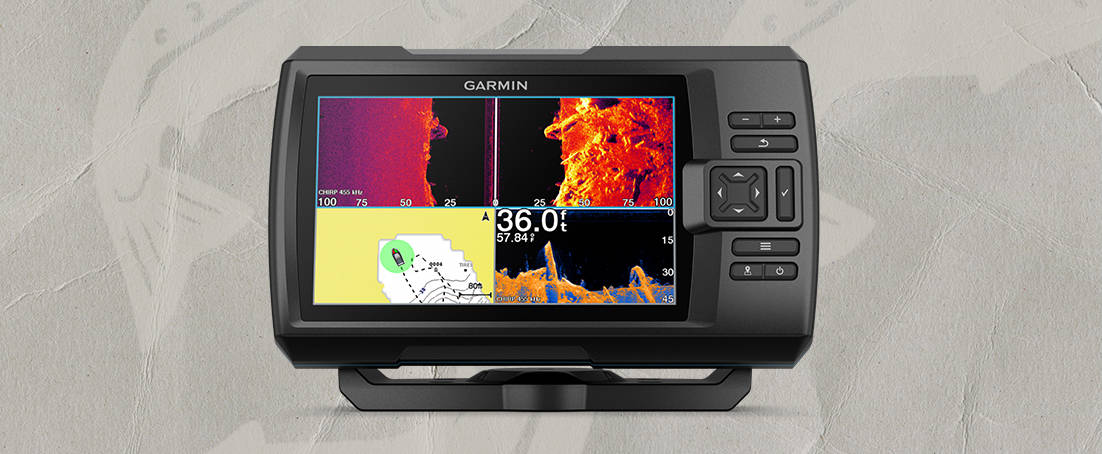 Cheapest Side Imaging Fish Finder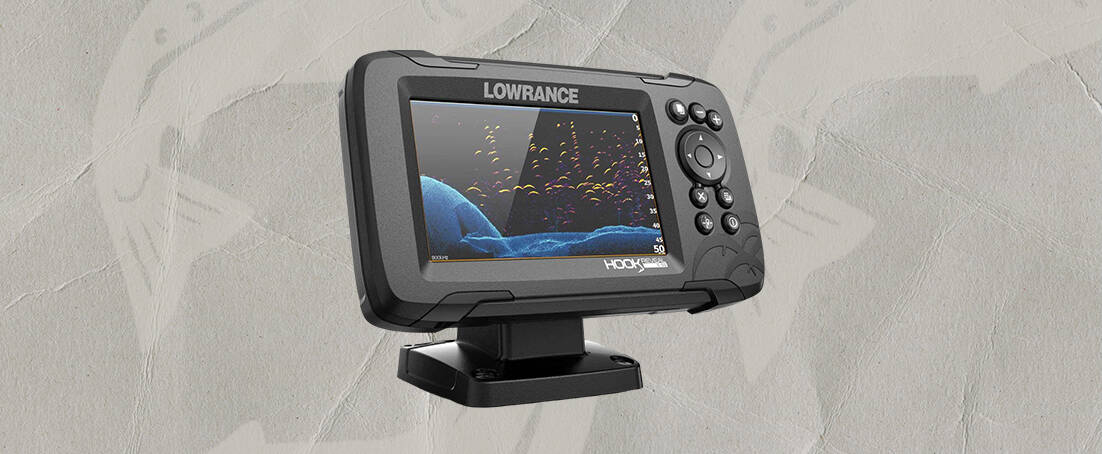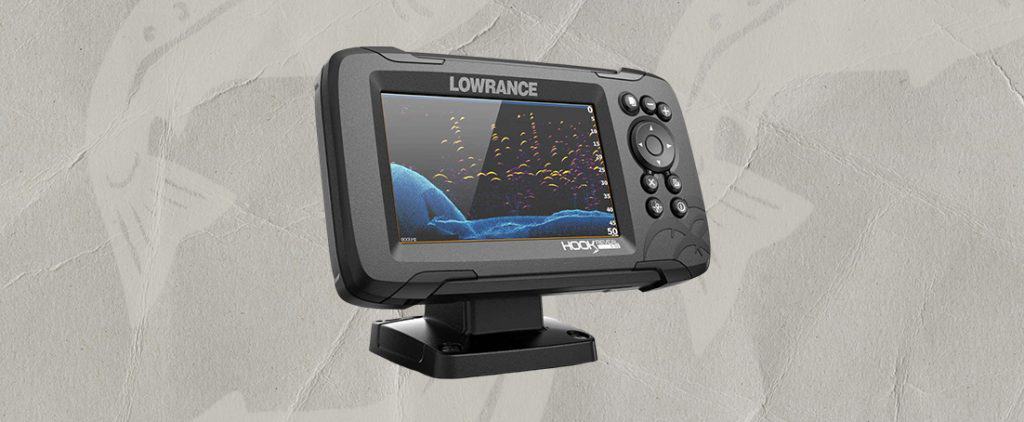 High End Portable Side Imaging Fish Finder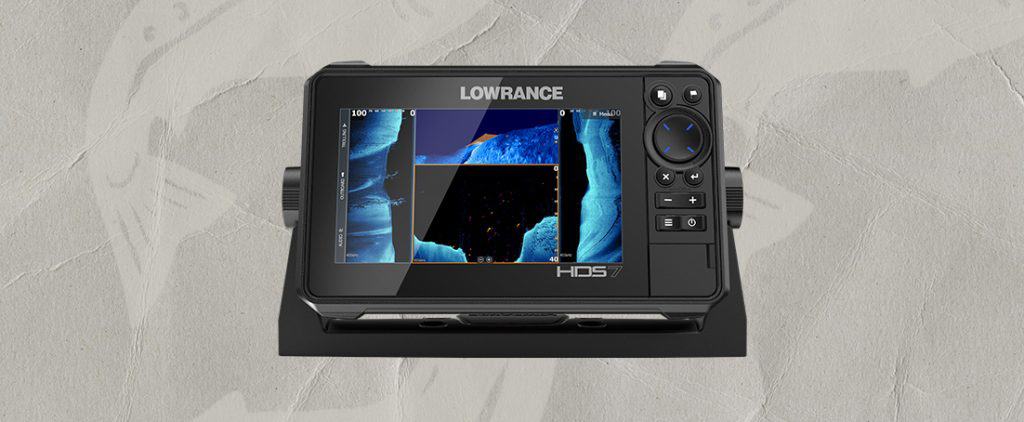 Buyers Guide Of Best Side Imaging Fish Finder For The Value
There are so many factors that anglers have to consider when they are trying to purchase the best side imaging fish finder. Some of the factors make the side imaging feature more efficient. Be sure that you know how to find the right fish finder by picking out these features.
Frequency
Frequency of the sonar transducer works because the waves go outwards and sideways to reflect with any hindrance and comes back, which causes the mapping. If the frequency of any fish finding device is not right, you might be giving up a good chance of catching more fish.
Any top side imaging fish finder that has a dual beam sonar, or a flexible frequency range would be a good choice because you can lower the frequency for a better scan of more distance, or increase it to scan a shallow and narrow stream or creek.
Power
The power rating of any fish finder is going to determine how deep you can fish. If a fish finder has to map deeper waters, it would need higher power. You will have to choose a high-power fish finding device for side imaging.
Most anglers focus on the manufacturer, and some physical features like the screen or the look of the device. The power rating may not be one of the first things you had on your mind while shortlisting the best side imaging fish finder. However, the power rating means a lot when you want to maximize the explored area.
Screen Resolution
Screen resolution will decide how much of the maps you will understand. Imagine a perfect fish finder with a great transducer, good frequency ranges, excellent power and everything that you would need, but the screen resolution is low. You will not be able to understand the maps or charts. If the screen size is good, and the resolution is not on point, or if the colors are not available for you to distinguish contours, it will all fail!
6 Best Side Imaging Fish Finders
Affordability, image quality, high-end features, and other things are considered in my reviews. But in the end, it all boils down to whether these side-image fish finders are maximizing my catches. The six fish finders in this list definitely improved that.
Best Side imaging Fish Finder under $500
Garmin Striker Vivid 7SV Fish Finder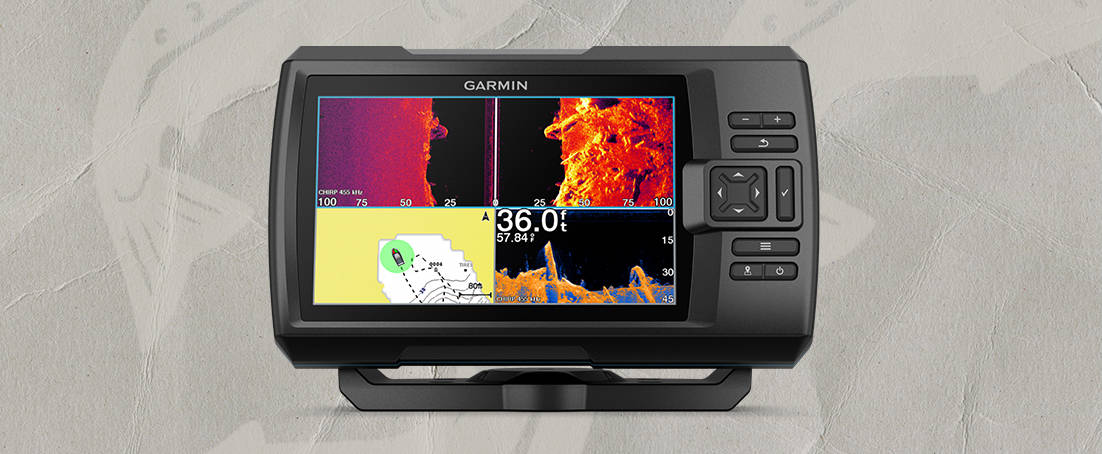 WHY WE LIKE IT: We liked this side imaging fish finder because it gives a clear picture and has all the features that anglers need on water. Moreover, the price is too good for the clarity of picture and the wide view.
BUYING ADVICE:
The Garmin Striker Vivid 7SV is an excellent fish finder for anglers who want to catch more fish and tap into the area where these creatures are abundant. The fish identifying feature prepares anglers to select the right lure and ensure that the species they are trying to catch will get hooked within a short while.
FEATURES:
The split-screen zoom and the ClearVu and SideVu features help anglers keep an eye on the fish that are swimming in deep areas, as well as the ones that are found around the boat. Fishing is an adventurous sport, and it becomes more thrilling when you are able to lower the fishing line in places where you can find more fish.
Cheapest Side Imaging Fish Finder For The Money
Lowrance Hook Reveal 5 Fish Finder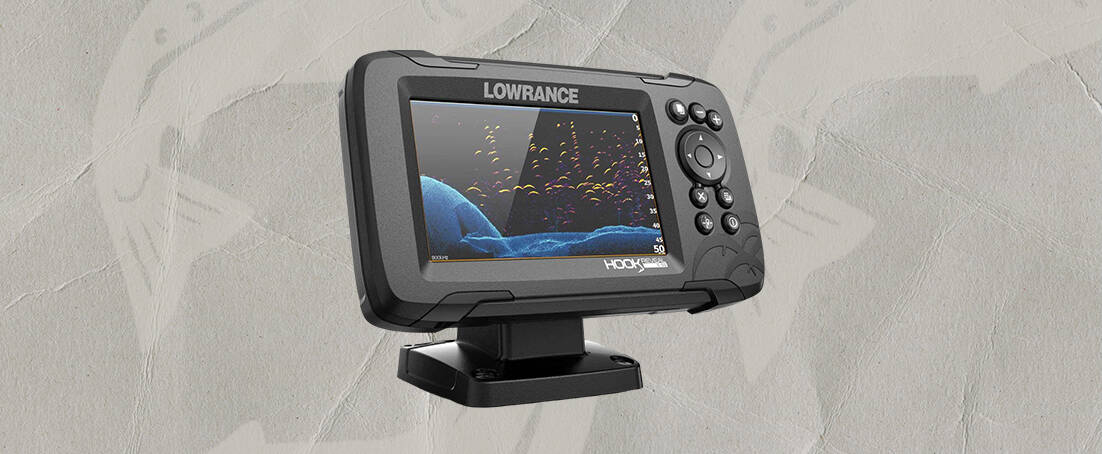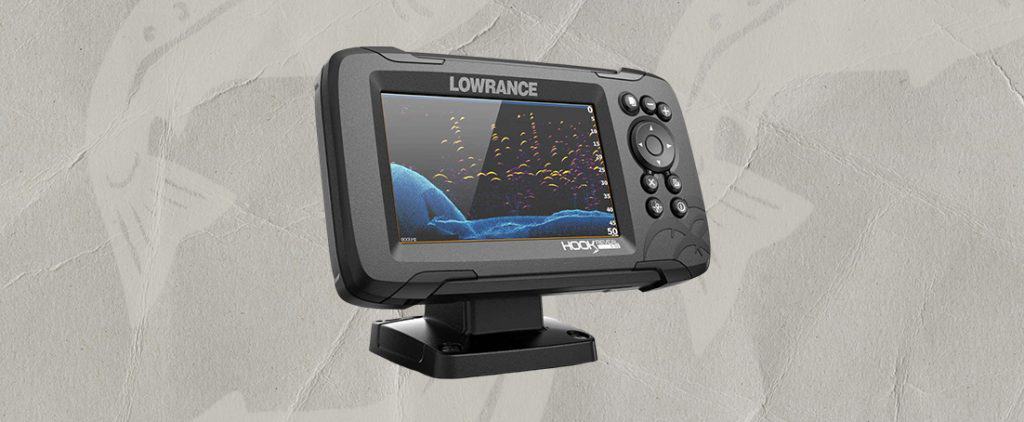 WHY WE LIKE IT:
The side scan works efficiently, and while you try to explore saltwater or freshwater bodies, the side imaging sonar will support some clear and readable maps for anglers to follow for some big success.
BUYING ADVICE:
This fish finder is for all anglers because there is down and side imaging. Now you can find fish without going through any difficult maps to read. This device is one of the imaging models that focuses on clarity as much as it does on scanning great depths.
FEATURES:
Hook Reveal 5 is one of the best side imaging fish finders because of the high-sensitive GPS, and a wide cone angle that makes side imaging easier. Lowrance is a reliable manufacturer for sturdy fish finders. However, the sonar signal is strong and that means that the side images will not take a lot of time.
Best High-End Side Imaging Fish Finder
Lowrance HDS 7 Live Fish Finder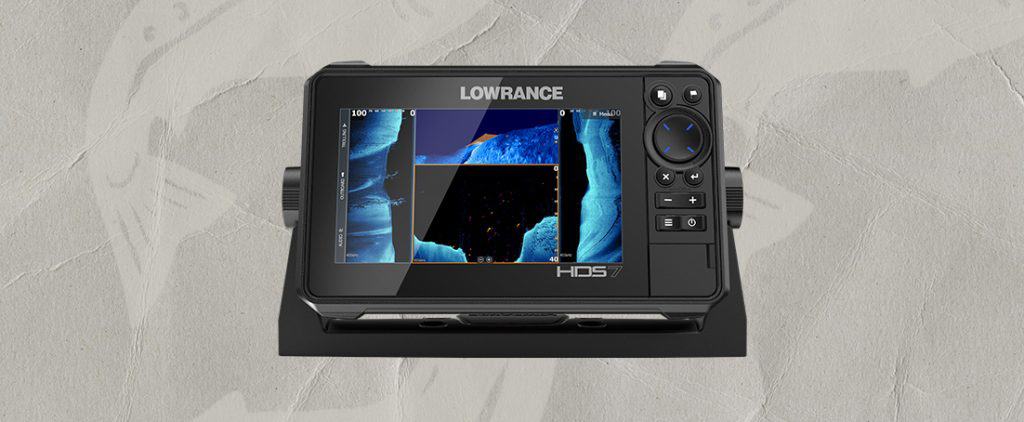 WHY WE LIKE IT:
We liked this side imaging fish finder because of its display, and even the Lowrance features that make your fishing experience quite adventurous and successful. The screen is adjustable, and the sonar works well to locate fish at any depth. Fish Reveal can identify the fish so that you can adjust the tackle to get it hooked.
BUYING ADVICE:
You can buy this device if you want to spend more time enjoying than setting up the device. Inland maps are always an advantage because you can use the GPS and the maps to find the best fishing spots. Moreover, this side imaging fish finder works well in all water bodies. Whether you are on the sea shore or in a lake, the fish finding device will help you find fish in the most challenging areas.
FEATURES:
The Lowrance HDS 7 Live is an excellent choice for side imaging because it give high-resolution display. You can enjoy other Lowrance features like SolarMax sun glare prevention, and even the down scan and side scan features. The live scanner sonar works well for this standalone fish finder that comes without a transducer.
Side Imaging Fish Finder from Garmin
Garmin Striker Vivid 9SV Fish Finder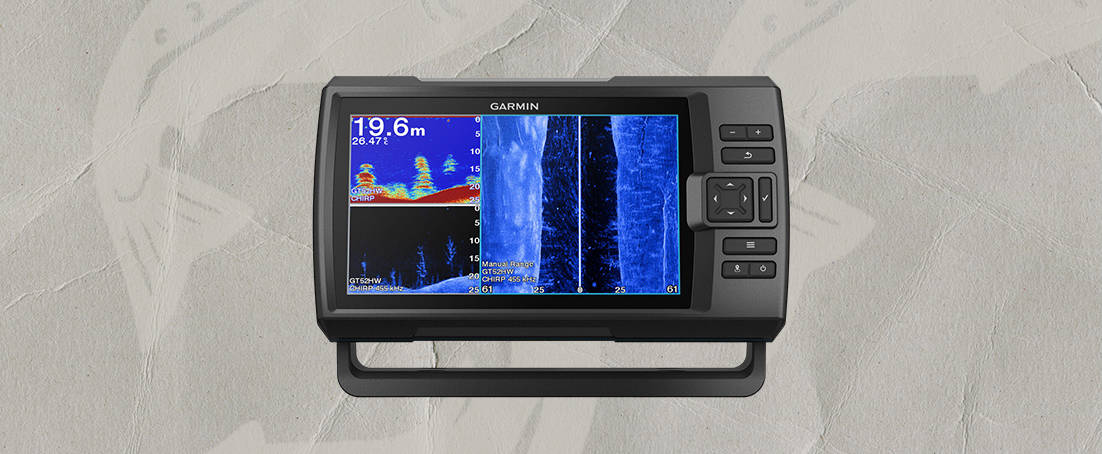 WHY WE LIKE IT:
We liked this side imaging device because it allows anglers to see the fish that are swimming around the transducer at the same depth. Imaging technology from Garmin is on point with this fish finder.
Built-in Sonar: Yes
GPS: Yes
Garmin Wi-Fi Network: Yes
QuickDraw Contours: Yes
Fish Symbol ID: Yes
BUYING ADVICE:
We recommend Garmin Striker Vivid 9SV for side imaging because it has a high-quality imaging sonar and can be reliable in both deep and shallow waters. Whether you are planning a saltwater fishing adventure, or just a Sunday fishing trip to the stream, this fish finder is a trustworthy device for side imaging.
FEATURES:
Garmin Striker Vivid 9SV is one of the best side imaging fish finder with ClearVu and SideVu features that expand the range of area being scanned. Most imaging fish finders have a wider range due to the dual beam sonar and the side imaging transducer. Whether you decide to use this fish finder with a trolling motor, or it is attached to the front, the view will be of the vast water body, capturing the images of sides as well as the depth.
Side Imaging Fish Finder from Lowrance
Lowrance Hook Reveal 7 Fish Finder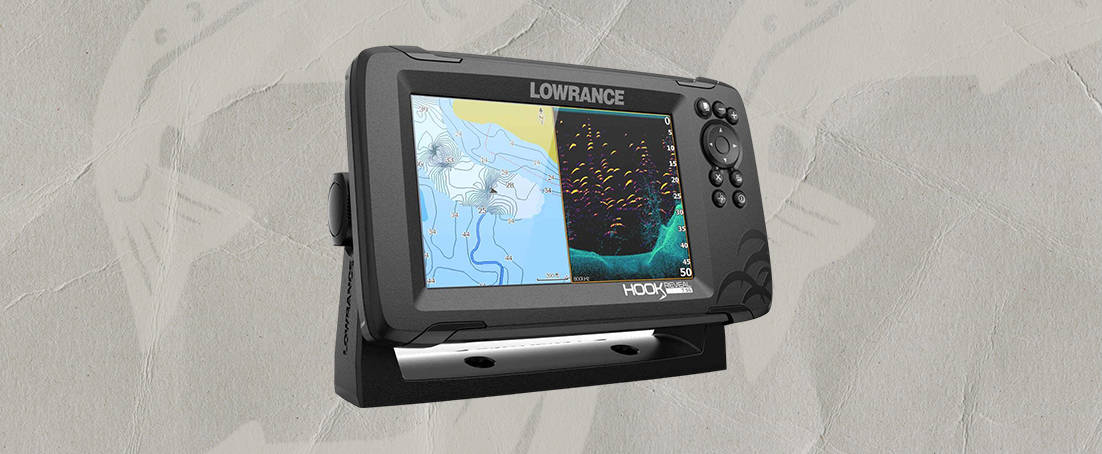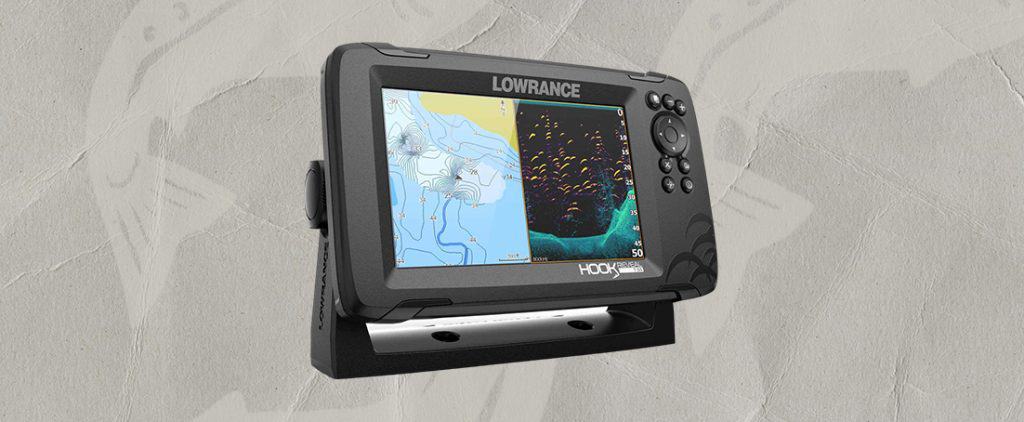 WHY WE LIKE IT:
We enjoyed Lowrance Hook Reveal 7 because of the inland maps for all the water bodies in America. However, you must know that saltwater fishing will also be easy with the excellent chirp sonar that would give you down imaging along with side imaging.
BUYING ADVICE:
 A perfect pick for all anglers because it is clearer in display than most fish finders. Moreover, the underwater structure is identifiable and you can enjoy some big catches because of the clear and detailed images.
FEATURES: Lowrance has some models with traditional sonar but this one is advanced and the screen size is good enough for all anglers to see clearly through the fish holding structures. The display modes are on point and therefore, your fishing adventure will be more successful.
Side Imaging Fish Finder from Lowrance
Lowrance Hook Reveal 9 Fish Finder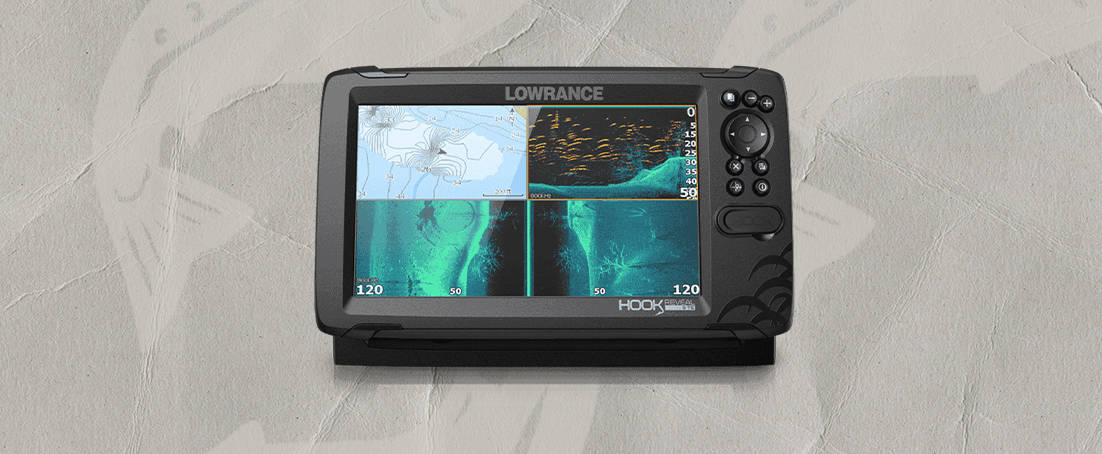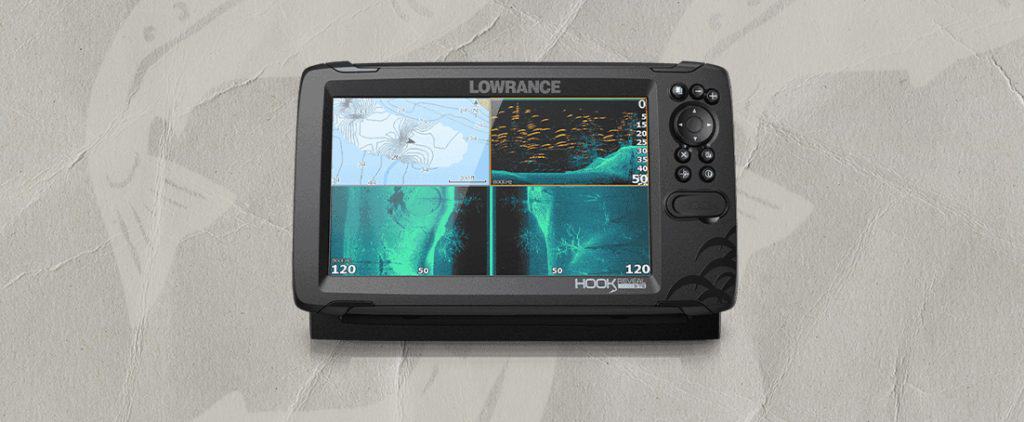 WHY WE LIKE IT:
Lowrance has strong equipment, and this one is also going to be a reliable partner for long. The wide-angle high chirp sonar will not miss out any fishing spots down the water column or even horizontally.
Autotuning Sonar: Yes
Down scan: Yes
Inland Mapping: Yes
Chirp sonar: Yes
Tripleshot Transducer: Yes
BUYING ADVICE: When it comes to top side imaging fish finders, we highly recommend this high-end model for its exceptional resolution of fish holding structures, along with a clear display and the added advantage of the Solarmax display, ensuring easy readability even when the sun is directly overhead.
FEATURES: Lowrance Hook Reveal 9 has a big display and it is a mountable fish finder so you can mount in near the trolling motor and still be able to see clearly. Moreover, there are some advanced scanning tools that allow a clear image of deep and wide scans. Moreover, this model is easy to use with only a few buttons to explore the menu.
Frequently Asked Questions About Best Side Imaging Fish Finders (Side Scan)
Choosing the best side imaging fish finder isn't a task to be taken lightly. It's about securing your advantage beneath the water's surface, revealing the hidden world of fish like a true pro. Don't rush this decision, consider the factors we've explored, from transducer types to display quality. It's your underwater compass, your angling ally, and your ticket to remarkable catches.
I encourage you to immerse yourself in the knowledge we have imparted, thoroughly assess your options, and embark on your fishing expeditions armed with the confidence that only the perfect side imaging fish finder can bestow. In doing so, you shall be well-equipped to cast your line with precision, navigate the waters with expertise, and ultimately, triumph in the piscine quest.