We may earn a commission through products purchased using links on this page. Products or services advertised on this page may be offered by an entity that is affiliated with us. Learn more about our process here.
When you are looking for fish in shallow waters as an entry-level angler, you may think that it is easier. However, fishing in shallow waters can be challenging and you will need the right technology to find fish in crevices, rocks and in vegetation. Here is a list of the best fish finders for shallow water to help you enjoy your time on water, and return with big fish.
Best Overall Fish Finder For Shallow Water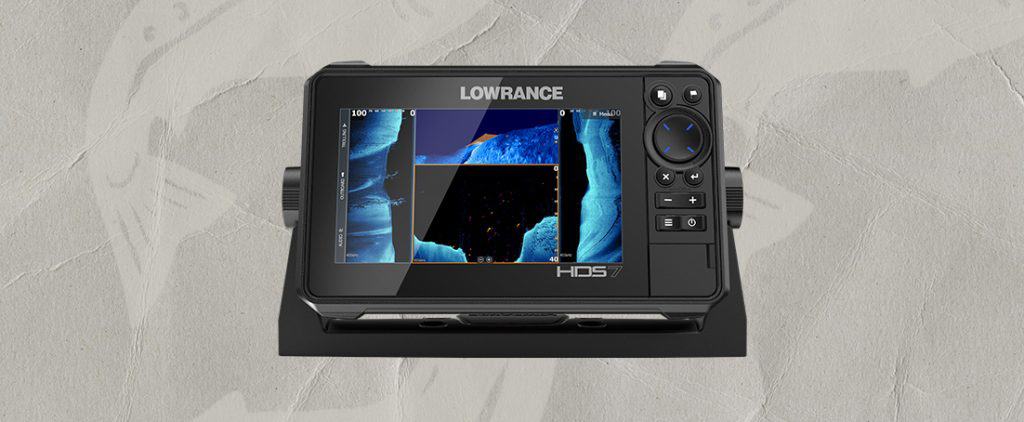 Runner Up Fish Finder For Shallow Water
Cheapest Fish Finder for Shallow Water
How to Choose the Best Shallow Water Fish Finder?
Transducer
A transducer can make any new fishfinder a comfortable device for use because it determines the accuracy. If you are fishing in shallow water, the accuracy of fish locations will be dependent on the efficient conversion of sonar to maps from both side imaging.
Cone angles
A cone angle is the diverging area that the sonar covers in a single map. The wider the angle, the more expansive area to explore. Anglers must select fish finding devices that have wider cone angles. Many fish finders come with a wide cone angle, and they are good for ice fishing.
Display
The clarity of display makes all the difference. Shallow water fish can be smaller, and they can also be more challenging. If you want to catch bass, a good display will be able to show you the quick movements of this feisty fish. Other shallow water fish also becomes easier to catch with a good display device.
Frequencies
High frequency sonar is for shallow water, while lower frequencies mean that you can explore the water column more. Look for a device that gives you a wide range of frequencies so that you can use it more commonly. Shallow water fishing will be easy while this kind of device will also make deep water fishing easier as well.
Modes
Shallow water fish can be easily spotted if the fish finding device offers multiple modes like flasher mode. Moreover, these modes mean that you can use the device in various depths. Selecting the right device would mean that you choose one that has numerous modes.
Power & Battery Life
Going out to catch fish but returning empty-handed can be a disappointment if the battery life and power of the device are not sufficient. All the models discussed in the list have good power and battery life, which make all of them worth buying.
Water Resistance
If you installed the display unit near the trolling motor with the sonar below the boat, you might worry if the display unit will get damaged by water. Ensure that you buy a waterproof fishfinder because the shallower water will mean splashing and that can ruin the display forever!
Scanning Depth
Fish depth or scanning depth of the device is essential when you are on the surface. If the device does not allow you to explore shallower areas, then it is of no use. However, if the shallow water fish finder offers varying scanning depths, it will mean you can explore more areas.
3 Best Fish Finders for Shallow Water
Best Overall Shallow Water Fish Finder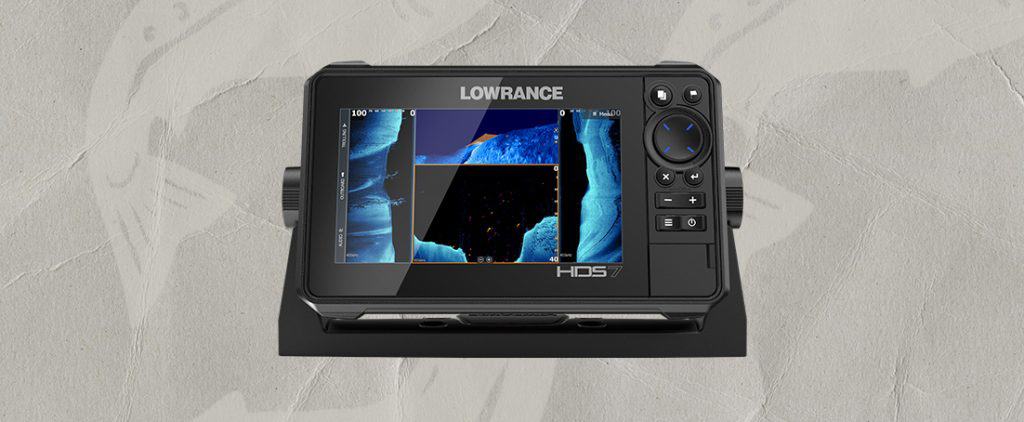 WHY WE LIKE IT: We chose the Lowrance HDS 7 Live as one of the best fish finder for shallow water due to its clear mapping, and the Lowrance features which make it possible for all anglers to explore the wide areas of water. This device is surely a great investment for all.
OVERVIEW: All anglers can buy this fish finder and if you are a beginner, exploring the shallow waters, it is a great pick. The CHIRP sonar is a great way to find fish below and on the sides of the boat as well.
FEATURES: The Lowrance HDS 7 Live is an excellent choice for anglers who do not want to invest time in learning complicated functions. Moreover, it will give the locations clearly with Fish Reveal to distinguish between species. The inland maps are another great feature that will help you explore new lakes every time. If you're looking for the best fish finder, this model certainly deserves consideration.
WHY WE LIKE IT: We kept this device on the list because it is accurate, and gets the hidden spots in shallow water as well. When we aimed at finding hidden spots, this fish finder was fast in identifying and the battery life was also more than sufficient.
OVERVIEW: You can buy this fish finder for all kinds of water bodies but the clarity of images in shallow water is truly commendable and sets this device apart. The screen is big, and the maps are very clear. You can even change the color combinations so it will be a good purchase for you.
FEATURES: The Lowrance Elite FS 7 is an excellent choice for all those who want to explore shallow waters and see the maps on a clear, big screen. The frequency range of the sonar is such that you can find fishing spots in shallow waters and deep waters. The side scanning from this device is going to be on point. The Bluetooth and Wi-Fi connection ensure that you stay connected all the time.
Castable Fish Finder for Shallow Water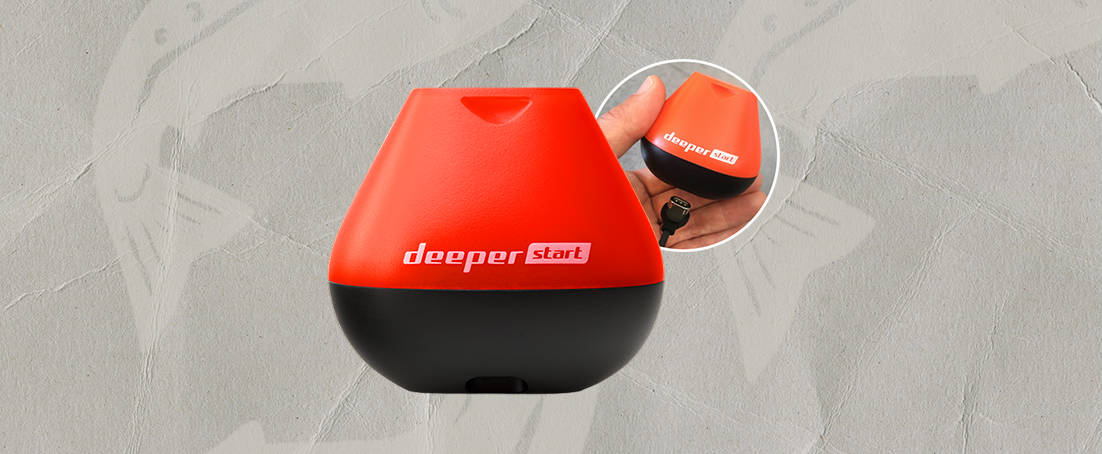 WHY WE LIKE IT: We selected this device due to the ease of use, and the excellent connectivity. Both these features will ensure that you spend more time fishing rather than trying to decipher maps! The best part is, it is economical and will be your companion for many trips to come.
OVERVIEW: Anglers who like to use their phone screens for exploring water can buy this device for all lakes and ivers. The inland maps will help you get the best locations in new lakes and streams. The area covered in each scan is also more than many other castable gadgets.
FEATURES: The Deeper Sonar START is a castable fish finder that will give you quick maps on your phone screen. You can rely on the clear maps to find fish locations. Moreover, the high-speed mapping will ensure that you do not have to spend a lot of time on the water until you catch some big fish. This device will find all fish hiding in crevices and hidden places in the shallow streams.
How To Set Up My Fish Finder For Shallow Water?
Shallow water fish finders require side imaging, and good scanning for fish and bottom structure maps in streams, and creeks. Setting up the device would only require anglers to turn it on, and mount it if it is a mountable model. Moreover, you can set the sonar frequencies to high, so that the sound waves return to give you maps of the shallow regions in the water. The screen display, and color choices can further enhance clarity.
Frequently Asked Questions
In conclusion, transducer, with its role in accurate sonar-to-map conversion, is your guide to finding elusive fish. Consider the cone angle, the wider, the better, expanding your horizons. A crystal-clear display reveals the subtle movements of feisty fish.
Versatile frequencies, adaptable modes, and reliable power are your companions. In this world of splashes, a waterproof fish finder shields against adversity. Scanning depth must never limit your exploration. Your shallow water fish finder is the key to leaving no stone unturned, no fish uncaught.