We may earn a commission through products purchased using links on this page. Products or services advertised on this page may be offered by an entity that is affiliated with us. Learn more about our process here.
Flipping has become increasingly popular among the different types of fishing techniques, especially for catching your next trophy bass.
This technique involves using a specific fishing rod that enables anglers to make precise casts to tight spaces and thick cover, such as under docks, around weed beds, and beneath overhanging trees.
However, the success of flipping largely depends on the quality and characteristics of the flipping rod. Therefore, choosing the right rod is vital for your anticipated successful flipping.
To help you make a solid choice, we've carefully outlined all the factors you should consider when selecting the best flipping rod.
We also listed the best flipping stick and pitching stick (in our humble opinion), rods that guarantee top-quality components such as aluminum oxide inserts, sensitivity, power, and accuracy.
Editor's choice for Flipping Rods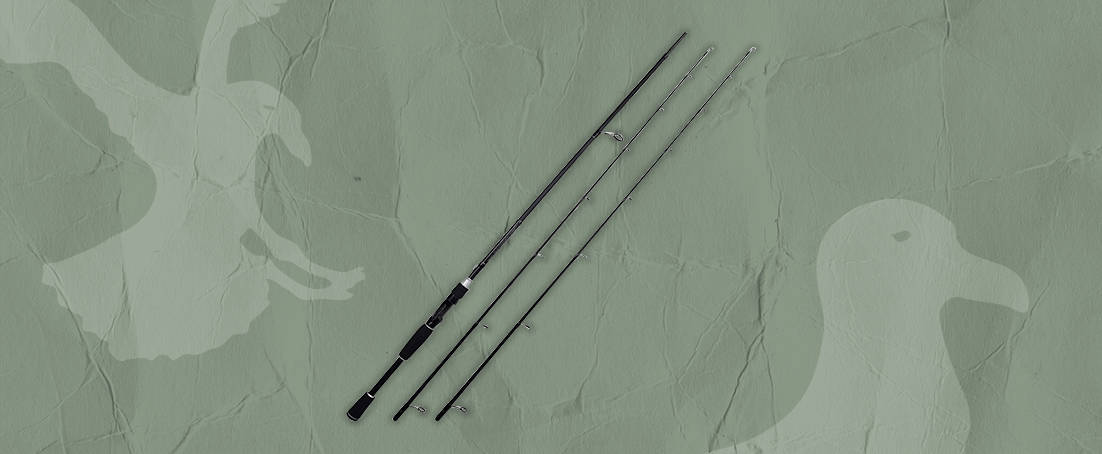 KastKing Perigee II Fishing Rod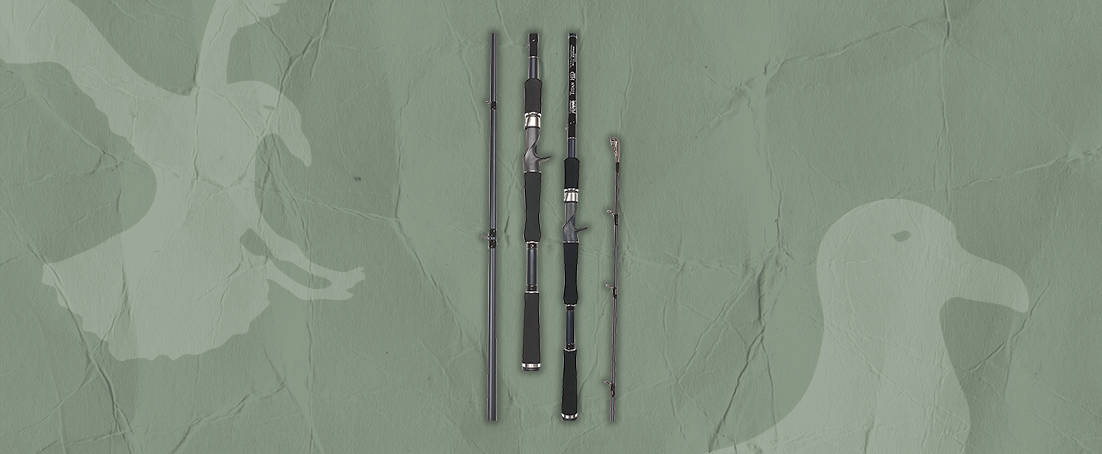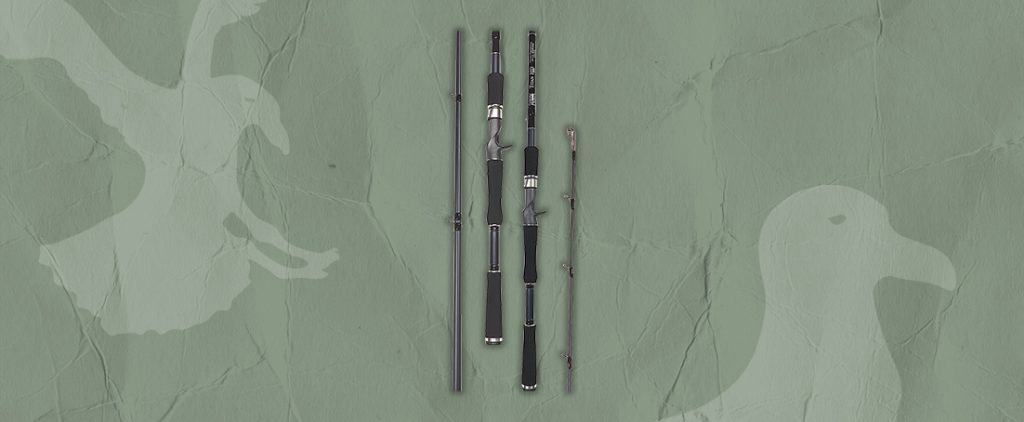 Fitzgerald Fishing Titan HD
Best Flipping Rod for the Money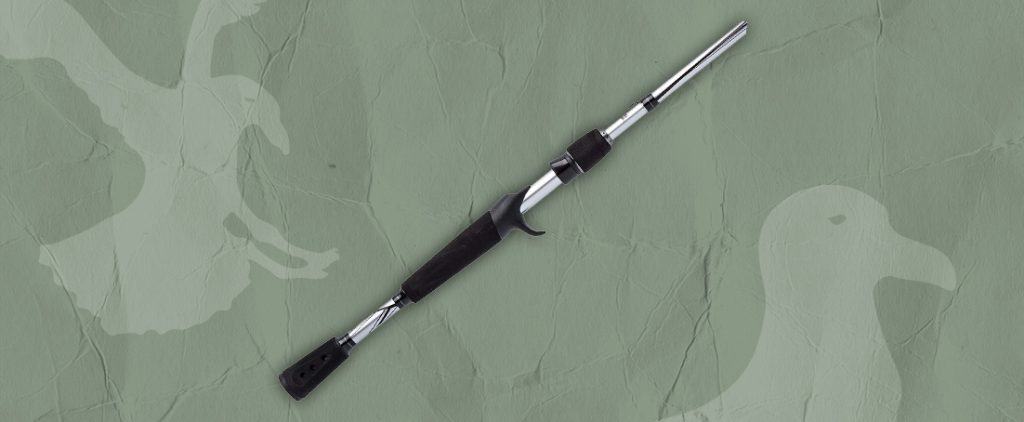 Abu Garcia Vengeance Casting Rod
What is Flipping & Flipping Rod at all?
Flipping is a fishing technique that includes performing short and precise casts with a baited hook into areas around logs, under docks, or near vegetation where fish hide. This name "flipping" comes from the anglers flipping the bait into the target area, using a quick flick of their wrist instead of implementing a traditional overhead cast. The bait used for flipping can vary depending on the type of fish selected, but widespread choices include jigs, plastic worms, and creature baits.
When flipping, an angler uses a flipping rod with heavy power and fast action for an accurate cast. Choosing the right flipping rod is essential for succeeding with this flipping technique. It's a crucial piece of equipment for anglers who tend to perform better with practice, master the flipping technique, and catch more fish.
Investing in a unique, high-quality flipping rod with the right power, durability, length, and sensitivity will make all the appropriate difference in an angler's ability to deliver their bait and score more fish efficiently.
Selecting the best rod is a simple mission. It's just a matter of combining specific performance traits brought into one operating system.
Factors to consider when selecting a rod for flipping
Length
The rod's length is essential when selecting a rod for flipping. Typically, flipping rods range in size from 6 to 8 feet, with longer rods providing more leverage and control. On the other hand, use of shorter rods allows more accurate and easier maneuvers in tight spaces. As such, you should choose a rod length that suits your fishing style and the size of the area you plan to fish.
Power
The power of the rod refers to its strength, and it determines how much weight the rod can handle. In flipping, you will need a rod with medium-heavy or heavy power to handle the weight of the bait and the fish. Heavy power rods are ideal for flipping in heavy cover like weed beds, while medium-heavy power rods are best suited for open water flipping.
Action
The rod's action describes how much it bends when applying pressure to the tip. Flipping rods usually have fast or extra-fast action to help set the hook quickly and pull the fish out of cover.
Extra-fast action rods would be ideal for flipping in heavy cover, while fast action rods are more suitable for open water flipping. Your action solution should depend on the type of fishing you'll perform, the size and lure weight, and your personal preference.
Weight
Weight is crucial when selecting a rod for flipping. A lighter rod will allow quicker, more accurate casts, which is essential for this technique. A lightweight rod will also reduce fatigue on your wrist and arm during extended fishing sessions. With that in mind, try to find a balance between weight and sensitivity. A very light rod may result in reduced sensitivity, often making it challenging to detect a bite.
Durability
Due to the nature of this fishing technique, the rod will endure a lot of wear and tear. The frequent casting, retrieving, and setting of the hook can cause damage to the rod, which can lead to breakage or poor performance.
Selecting a rod with durable materials is vital for your next fishing adventure. We strongly favor graphite and carbon fiber rods, which are very popular due to their durability and lightweight.
Versatility
An ideal flipping rod should be versatile enough to handle a range of lure sizes and weights, as well as different species of fish. A versatile rod will allow you to change your approach and adapt to different situations without having to switch out your equipment continually.
Best Flipping Rod Overall
Best Flipping Rod Overall - KastKing Perigee II Fishing Rod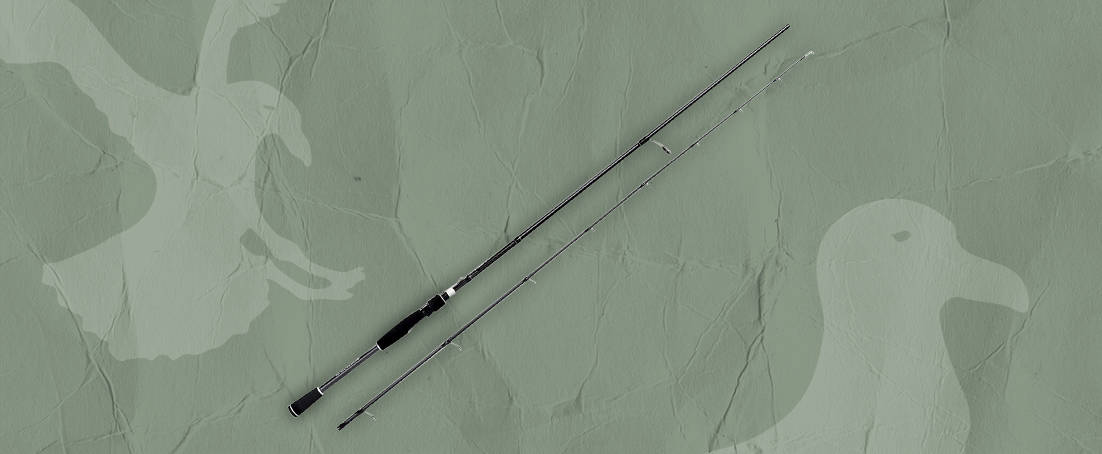 WHY WE LIKE IT: KastKing truly stands up for its motto. The attention to detail, quality, and various applications make the Pedigree II a very popular mid-budget rod that fits all. Whether it's salmon, bass fishing, catfish, trout, or walleye you are seeking to score, this good rod will set a sweet spot of a dependable partner for saltwater and freshwater fishing.
BUYING ADVICE: A recommendable rod for anyone who likes versatility and a medium-priced rod. It is adjustable enough to be cast in both sea and fresh waters. This rod consists of a 24-ton carbon KastFlex blank technology, granting the rod a sense of durability and power without breaking.
FEATURES: The Perigee II is available in various lengths and power ratings, from 4'6″ ultra-light to 7'6″ heavy. This versatility makes it suitable for a wide range of fishing techniques and applications. Crafted with good quality components, including, Fuji reel seat, Fuji O-ring line guides and an appropriate EVA handle often found in more expensive fishing rods, make the Perigee II a great bargain for its price.
Fitzgerald Fishing Titan HD Flipping Rod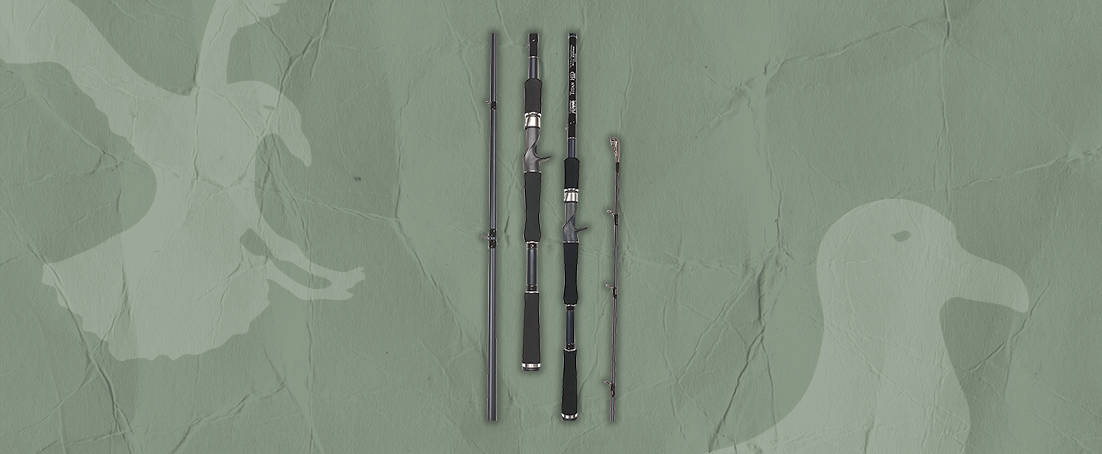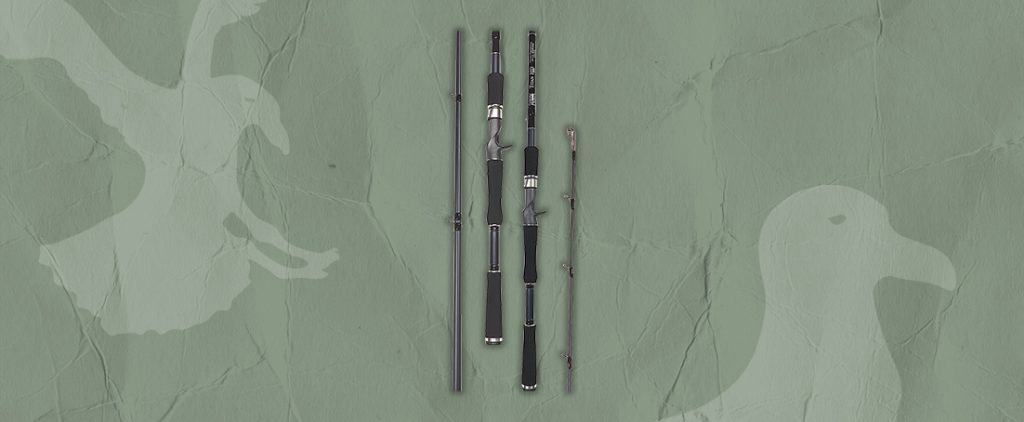 WHY WE LIKE IT: The two main components to consider when flipping and pitching are power and sensitivity, and the Fitzgerald Titan HD Rods have the best balance of both. These rods embrace a balancing system within the handle allowing anglers to avoid fatigue while flipping and pitching.
BUYING ADVICE: The Fitzgerald Titan HD certainly isn't the lightest rod we've ever got our hands on. However, we didn't expect a 7'6″ rod specially created for punching and heavy cover to feel like a fairy wand in our grip. Nevertheless, we were sure enough impressed by its power and sensibility, to say the least.
We didn't hear any cracking from the blank or any other components while using it. In fact, we could overpower all the bass with shocking ease! You can also check our list of the best bass fishing rods for the money.
You won't make a mistake in trying out this rod, but keep in mind that specially crafted, technique-specific rods like this will always be a bit more expensive.
FEATURES: Compared to other heavy-duty fishing rods on the market, the Fitzgerald Titan HD Rod stands out with its advanced high modulus blank and titanium guides. It is available in various lengths and medium-heavy to extra-heavy power ratings, giving most anglers multiple options.
Invented by professional angler Trevor Fitzgerald, the rod features a comfortable grip handle with high-density EVA foam for security and reducing fatigue during long fishing sessions.
Best Flipping Rod for the Money
Abu Garcia Vengeance Casting Rod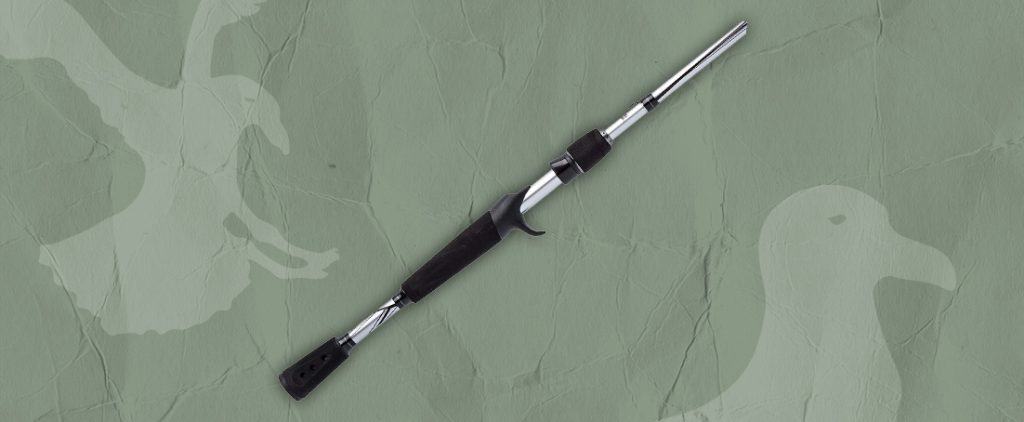 WHY WE LIKE IT: The biggest characterizing detail of the Abu Garcia Vengeance Casting Rod is its lightweight trait, providing a combination of strength and balance for any fishing mission. With its elegant Micro click reel design and quality EVA grip, you can feel the sturdy relation between the rod and the reel.
BUYING ADVICE: Are you considering the Abu Garcia Vengeance? In that case, you are indeed looking for a modest rod that won't clean up your bank but will still lay out a strong performance in different fishing circumstances. We decided to try it and noticed its spongy touch and a fair mass of sensitivity during the retrieving part.
The average power rate for this fishing rod counts as medium-heavy, and it's intended more for fighting larger fish with a great deal of energy.
FEATURES: The rod consists of stainless steel guides with Titanium oxide inserts. These help to reduce friction while at the same time increase casting distance. This helps cast farther and more accurately, which can be especially important when bass fishing.
The Abu Garcia Vengeance is made with high-quality 24-ton graphite, which will provide you with both strength and sensitivity. This is an excellent-quality material than what is typically found in similarly priced rods, you can also check our guide on baitcasting rods for bass fishing.
Best Flipping Rod For Freshwater
Castaway Rods Pro Sport Flipping Rod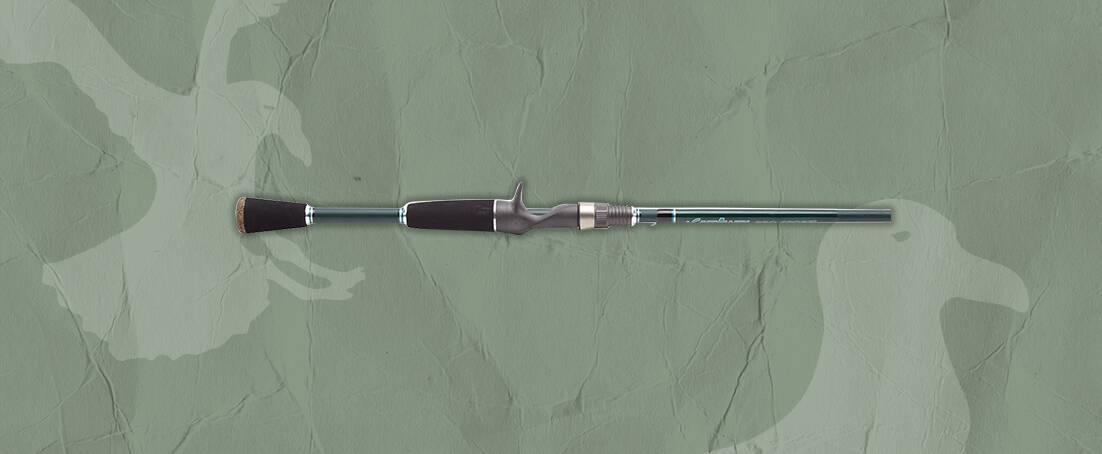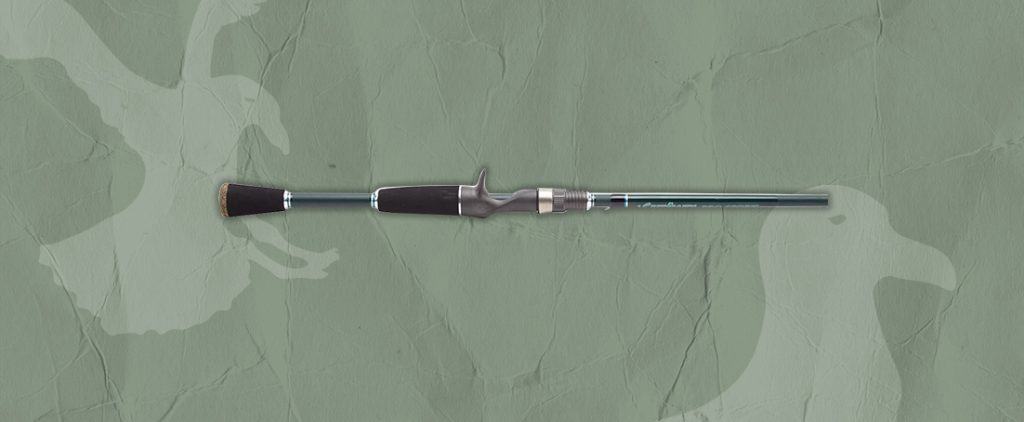 WHY WE LIKE IT: Every Castaway rod is made with extra attention to detail and performance quality, and the Pro Sports are no exception. Their durability is well-known and presented to address the approach needed for your power bass fishing rod. You'll perceive them as comfortable, durable, light, and manageable casting rods that won't disappoint.
BUYING ADVICE: These rods were designed without any deduction of performance and quality. The durability of the Pro Sport is notable, produced like a solid and custom-built rod. We even caught three redfish with it on our first time out!
FEATURES: The Castaway Pro Sport Flipping Rod includes high-quality construction, flipping and pitching design, stainless guides, and a reel seat. This design allows for precise and accurate casts, making it popular for tournament anglers catching bass.
It's available in various lengths and power ratings, from 7'4″ to 7'10", and extra-heavy to heavy power. This versatility allows anglers to choose the right rod for their specific needs and preferences.
Best Lightweight Flipping Rod
Fitzgerald Original Series Fishing Rod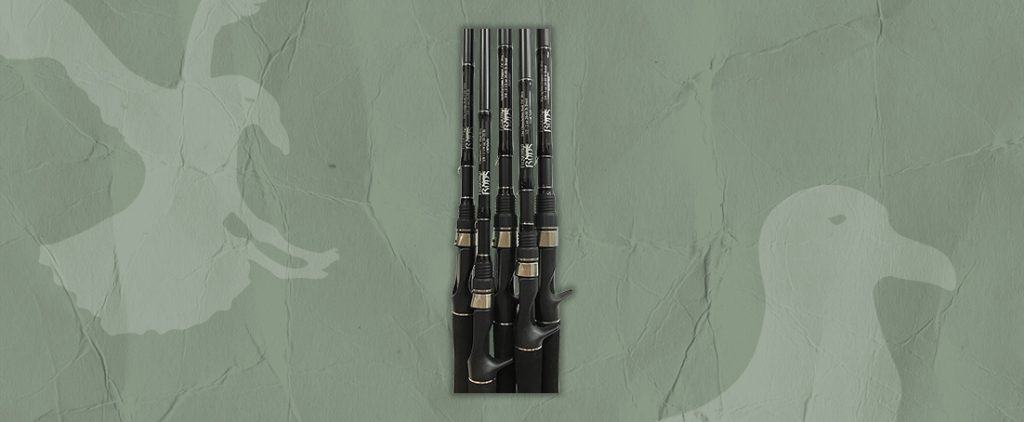 WHY WE LIKE IT: Fitzgerald Original Casting Rods are ideally balanced, light-weighted, and with the finest commodities money can buy, offering an easy and fun way to fish for the entire day. Regardless of your technique, their grips will provide much comfort while landing your next big fish or participating in a rainy bass tournament.
Material: Graphite
Size: 7'6″ Medium Heavy, 7'6″ Heavy, 7'8″ Heavy, 7'10" Heavy
Action: Fast
Color: Black
BUYING ADVICE: If you're watching out for a rod you can use with various techniques, we highly suggest looking at the Fitzgerald Casting Rod. We know this model is listed more on the expensive side, but we are fascinated by its craftsmanship and durability.
When we decided to take it for a spin, we were left with the feeling of having the upper hand and were never overpowered when fighting big fish. From personal experience, this rod is built to perform and last.
FEATURES: A feature not found in most flipping rods is that this rod is designed to be perfectly balanced, which promises to reduce fatigue and improve casting accuracy. It includes an IM7 graphite blank and stainless steel guides that ensure enough power, strength, sensitivity, and durability.
Constructed by professional anglers, the rod is designed with serious anglers in mind and built to perform in a variety of situations.
Best Flipping Rod For Professionals
Daiwa Tatula Bass Series Flipping Rod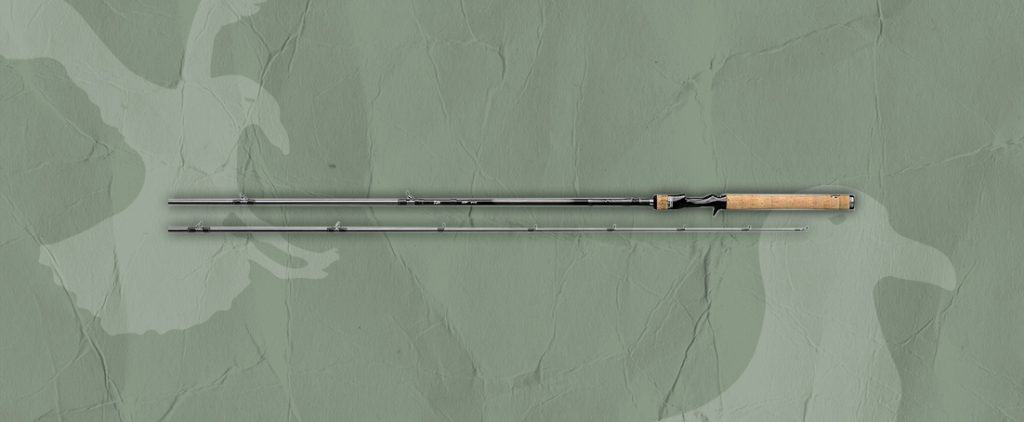 WHY WE LIKE IT: The stunning natural cork handles deliver eternal functionality, incorporated with a secure grip. The Daiwa Tatula pulls off the great stability, sensitivity, and durability you can find on the market today. This rod presents actions in the moderate, fast, and extra-fast range, allowing you to select from control and casting distance.
BUYING ADVICE: The Daiwa Tatula rods were exceptionally comfortable to fish with the whole day. The custom Daiwa reel seat and EVA grips were very light on our hands. At the same time, its sensitivity restricted us from unanticipated hooksets and kept our focus on some nice fish opportunities.
FEATURES: Made with advanced X45 Bias Graphite construction, The Daiwa Tatula Bass Flipping Rod will help increase strength and sensitivity while reducing weight. This construction method uses a diagonal weave pattern that adds strength and prevents blank twisting, resulting in a more responsive and accurate rod.
Daiwa's best rod also features a premium SVF (Super Volume Fiber) carbon technology, which uses more carbon fiber and less resin than traditional methods, resulting in a great balance of strength and sensitivity.
Frequently asked questions