We may earn a commission through products purchased using links on this page. Products or services advertised on this page may be offered by an entity that is affiliated with us. Learn more about our process here.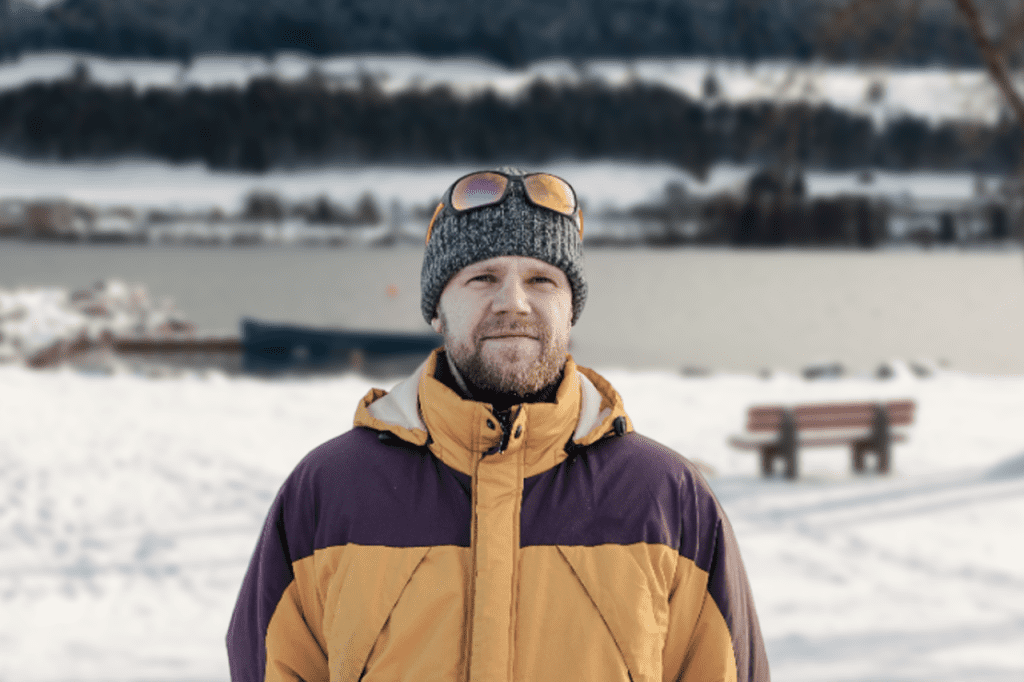 I love to test new fishing gadgets and share my opinion.
Bass is one of the most popular game fish in the USA. But to catch it, you need to have good gear ready for any circumstance. That is why many professional and novice fishermen deal with some uncertainty when choosing the right bass fishing rod and lure for a successful fishing trip.
Lucky for you, our experts will provide you with intel on the best baitcasting rods for bass in this article. Keep on reading to find out how you can improve your next bass fishing adventure.
Editor's Choice for Bass Baitcasting Rods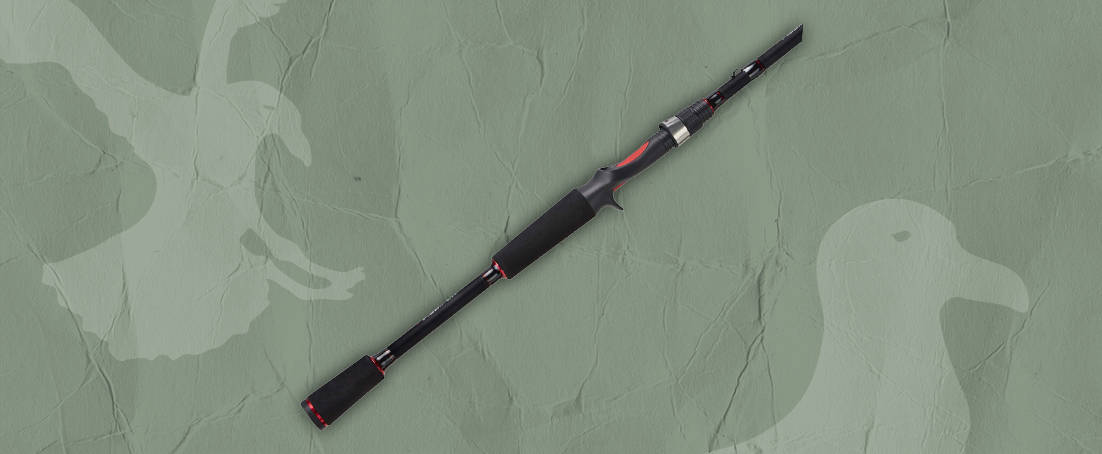 Piscifun Torrent Baitcasting Rod
Best Rated Baitcasting Rod for Bass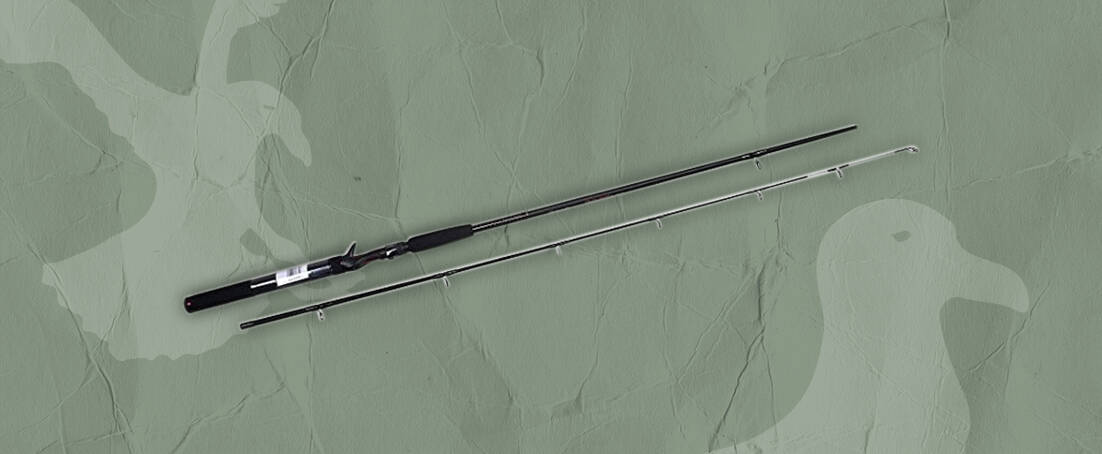 Ugly Stik GX2 Casting Rod
Best Baitcasting Rod for Bass on a Budget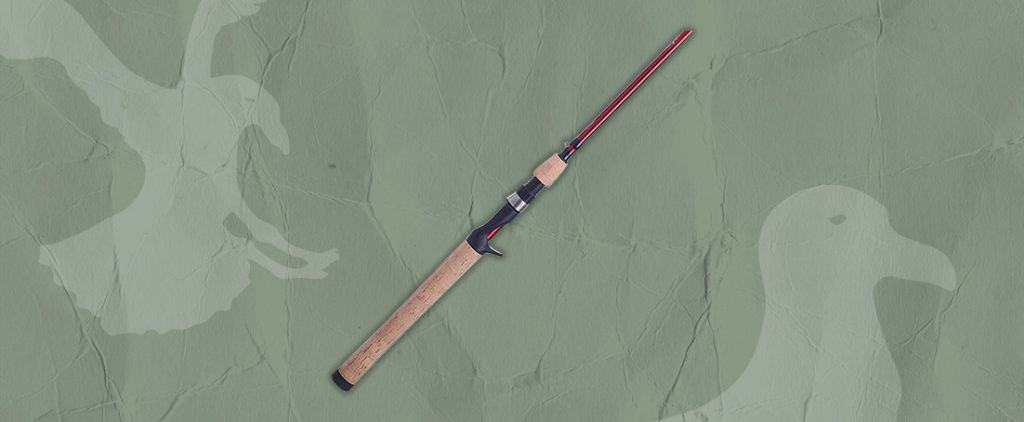 Berkley Cherrywood HD with Hybrid Design
How Do I Choose a Baitcasting Rod for Bass?
We picked the best baitcasting rods for bass based on 10 criteria that are listed below:
Overall Length 
For improved casting precision, the ideal rod length is 6 feet. However, you may have better accuracy, casting power, and leverage on your hook set with a proper bass-catching 7-foot rod.
Action
Fast action is necessary for baitcasting rods. Accordingly, moderate action is given by the casting rods that bend near the middle. If you like using light line and finesse tactics, this one is your go-to.
If the rod bend is all over its length, you have a slow-action rod. With slow action, the rod is the most flexible. Generally, for bass fishing, you can put more pressure on the bass with faster action. That is why the best bass fishing rods are typically fast-action rods.
Power
The rods' overall strength is indicated by the power rating. The power rating range from ultra-light, light, medium light, medium, medium/heavy, and culminate at extra heavy. The rods that have medium, medium/heavy, heavy, or extra heavy will deal with different scenarios and cover bigger versatility of the lures (and weights) you use.
Typically, higher power ratings allow you to pitch heavier lures, while lower power ratings are preferable for casting smaller baits. However, these may fail in strength to handle large bass.
On the other hand, the lighter weight casting rods provide extra sensitivity and give anglers extra challenge for battling with big bass. The choice depends largely on personal preference and style.
Handle and Grip
The cork handle has points for comfortability and some solid feel, but some anglers consider it a bit slippery. Similarly, foam handles are pretty light and, along with cork and split grips, are the modern-day choice.
With a split handle, you may get bigger sensitivity and be able to cut more weight. The grip handle is a classic but may get sticky when wet.
Price
When considering the price, you should first look at how much you are willing to invest in your bass fishing rods. If you are a novice fisherman, we advise you to start small and then level up. There are some amazing budget-friendly options, and some of them are actually among the best baitcasting rods for bass.
Accuracy
The accuracy is generally better with shorter casting rods. A 7-foot rod will work well for distance casting and bigger baits, and a 6 to 6-and-a-half-foot rod is more precise. It's best to customize the rod length based on your fishing style.
Distance
Bass anglers tend to go around rods that are up to 7 feet in length and have baitcasting reel combo. This would provide enough distance to reel in more fish.
Leverage
Large fish like bass can be handled well with the action and leverage that a 6/10 rod offers, particularly if you are casting spinning rods or a worm and jigs bait.
Comfort
Some anglers prefer stiffer casting rods because it provides them with the ability to put more pressure on the bass. Some prefer lighter-weight rods as it gives more sensibility.
Warranty
Warranty is a very delicate and useful aspect when choosing to buy a bass rod. Bass sometimes tend to be pretty big and may damage even the strongest and best rod out there. Look for casting rods that would give at least one year warranty.
10 Best Baitcasting Rods for Bass Fishing
Piscifun Torrent Baitcasting Rod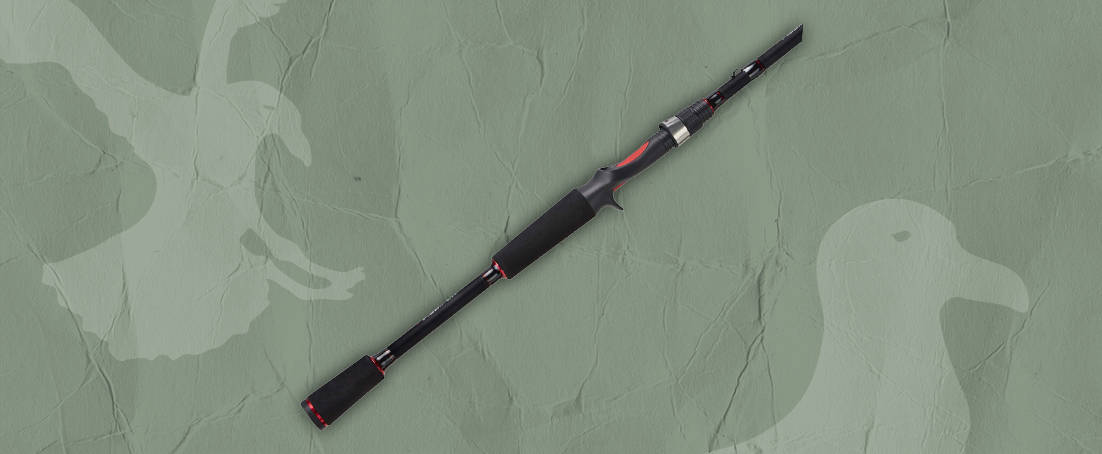 WHY WE LIKE IT: The Piscifun Torrent Baitcasting Rod is a very versatile, medium to heavy baitcasting rod. It has a sensitive rod tip design and extra strength, keeping a low slippage of the line. Equipped with an EVA grip, this baitcaster rod gives a firm and comfortable handhold, so you can win over strong-fighting fish.
Style: 6 available, including 6'10″/Medium Heavy/M Fast-1pc and 7'/Medium Heavy/M-2pcs
Material: Carbon Fiber
Color: Black
Fishing Technique: Casting
BUYING ADVICE: These are the overall best baitcasting rods for bass because these rods are well-balanced and light rod has a solid grip and an impressive casting distance. This bass baitcasting rod may be used best with moving baits with open hooks. We tried it with jigs and other lures, and it did well with them too. If you like testing out different lures and baits, throw a glance at fishing lure guides, carefully crafted by our experts.
FEATURES: This is an all-around baitcasting rod when you are starting to get into bait casters or do so on a budget. It can be used with different types of lines, including braid fishing lines.
The composite baitcaster rod comes in two pieces with a design crafted out of a composite of graphite and fiberglass. Coupled with the stainless steel guides with zirconium inserts, the Piscifun Torrent Baitcasting Rod is one of the best on the market.
Best Baitcasting Rod Under $100
Ugly Stik GX2 Bass Casting Rod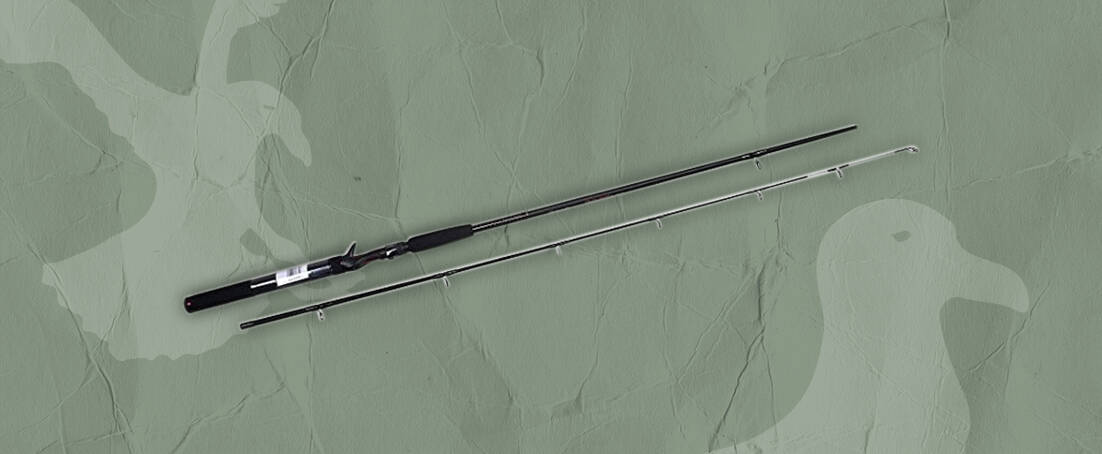 WHY WE LIKE IT: This baitcaster rod is made to be strong but sensitive and provides a great balance for a lighter-weight feel. You can use this with all line types, including braid. It comes with an Ugly Tech construction and Graphite and fiberglass combination. In fact, we mainly like it because it has stellar features and you still don't need to pay more than $100.
Size: 11 available, including 5'6″-Medium-1pc, 5'6″-Medium-2pc, and 6'6″-Medium Heavy-1pc
Material: Graphite
Color: Black
Fishing Technique: Casting
BUYING ADVICE: We really liked the guides and the tip design that gives extra sensitivity and strength. The Ugly Stick is extremely durable, and it is best combined with casting reels that are in the range of entry-level to intermediate that makes it best baitcasting rod for bass combo.
We tried the medium heavy casting rod and found it a very nice option for bass fishing – it even has a reinforced metal reel seat. The grip is also nice and soft.
FEATURES: It has a modern look and comes with a 7-year warranty. The fact that it's less than $100 is what makes this baitcaster rod perfect for all beginner anglers.
Best Baitcasting Rod for the Money
Berkley Cherrywood HD Bass Casting Rod With Hybrid Design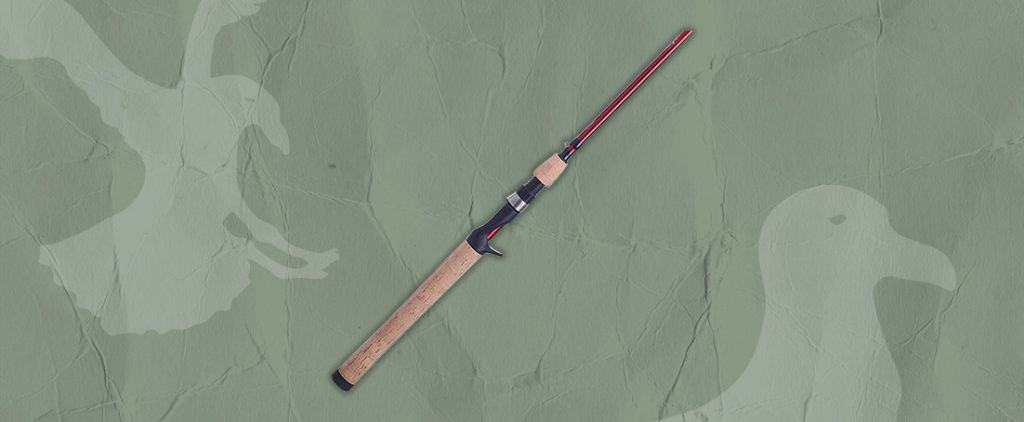 WHY WE LIKE IT: With its dazzling cherry red color and classical cork handle, this entry-level casting rod power will surely makes bass fishing a nice challenge. It is a hybrid design construction with lightweight stainless steel guides and inserts, and cork handles for better comfort and grip. If you are on a budget, this is the best baitcasting rod for bass fishing, the money can buy.
Size: 5 available, including 5'6″-M-1pc, 6'6″-M-1pc, and 6'6″-M-2pc
Material: Composite
Color: Red
Fishing Technique: Casting
BUYING ADVICE: This budget-friendly casting rod can cast very well and hook on some amazing amounts of bass. The reel gave us the impression that the sensitivity is pretty nice for a medium-heavy power rod. This is the best baitcasting rod for bass if you are on a budget.
It comes in two pieces. When equipped with some fierce hook set, it can be a really good baitcaster rod for such a small price.
FEATURES: The guides on the Cherrywood have a fine construction, and the rod handle is pretty comfortable with a reel attached. In addition, the threads on the handle are long and nicely built, so it can be adaptable to various baitcasting reels on the reel seat.
Dobyns Rods Fury Series Bass Casting Rod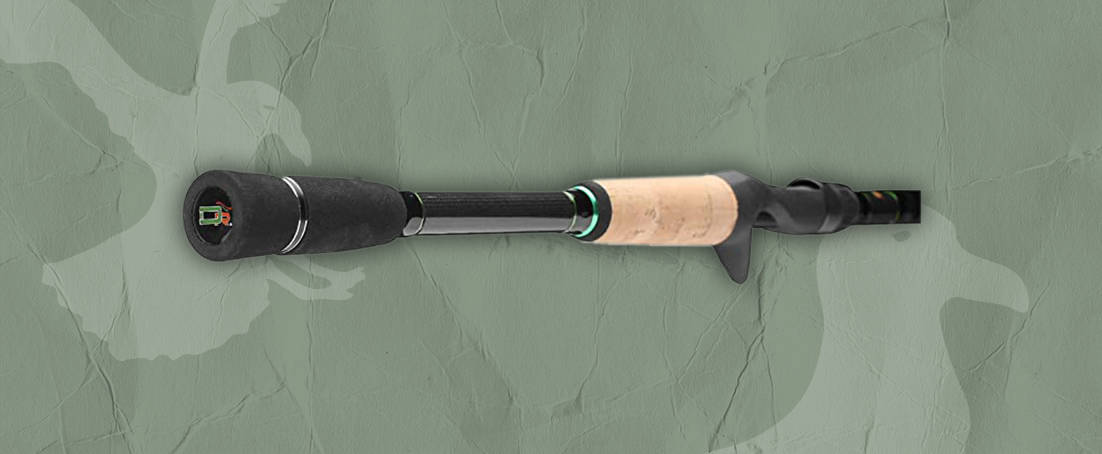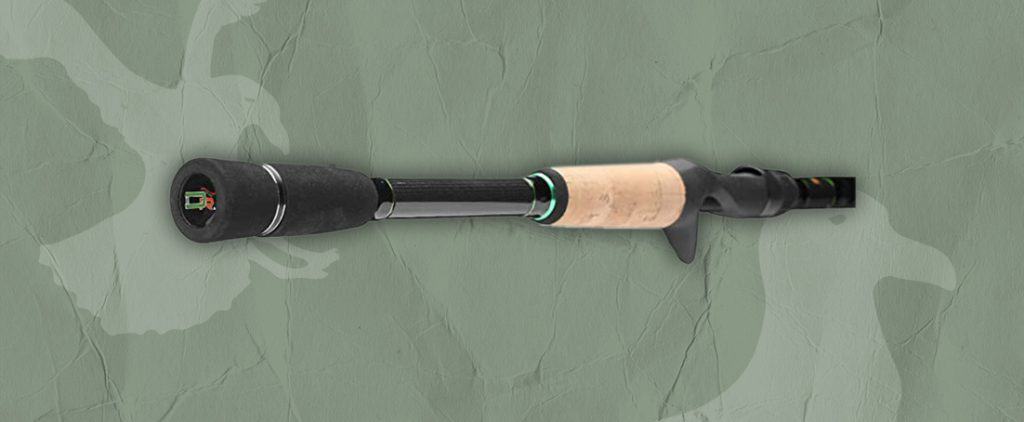 WHY WE LIKE IT: This Dobyns Rod has a medium heavy fast action, and it's selected as the most sensitive and balanced casting rod for bass fishing. These baitcasting rods can cast nice distances, and it does well when used with a 10-17 lb line and 1/4-3/4 oz lure weight. Frogging, flipping, casting – this rod has them all covered.
Size: 8 available, including 6′ 6″/Medium and 7'33″/Medium
Material: Graphite
Color: Black/Green
Fishing Technique: Casting
BUYING ADVICE: This Dobyns rod is a fairly light, very balanced, yet strong rod. It's very well-built and has a neat finish to it. With the foam and cork combo, you also get a very good grip. If you like balanced action than this is the best baitcasting rod for bass.
It goes high on our list of bass baitcaster rods, but it leads the way for best rod sensitivity and balance. If you aim for bass, you will unequivocally catch it. Also, these baitcasting rods are a killers with the flip mode option. If you are the flipping kind of angler, head out to take a look at our flipping rods guide.
FEATURES: You get high-quality materials and a pretty all-around and versatile casting rod. Use the Dobyns Rods Fury Series Casting Rod with senkos, spinnerbaits, jigs, flukes, and texas-rigs. You can also take a peak into our shaky head rod selection if you like those jigs for your bass fishing adventures.
FAVORITE White Bird Powered Casting Rod
WHY WE LIKE IT: This baitcaster rod has both sensitivity and strength, and it's also accurate at any casting distance. The handles are made of cork, so it ensures comfort and control on your rod. We mostly liked that it's a lightweight casting rod with amazing strength and flexibility.
Size: 10 available, including Casting – Medium Heavy, Spinning – Medium Light, and Combo – Medium Heavy Left Hand Retrieve Reel
Material: Carbon
Color: White
Fishing Technique: Casting
BUYING ADVICE: This is an excellent rod for pitching soft plastics lures, and with a flexible rod tip that allows us to cast lightweight lures to a good distance. It has a nice backbone to reel in some bigger fish. Due to its lightweight, we were able to fish for long hours. If weight is important for you than this is the best baitcasting rod for bass on the go.
However, note that if you go for the larger fish, the heavy power rod is the better option than the medium heavy.
FEATURES: This Favorite rod comes with a good price for the quality it offers, setting it aside from the competition. It has a classic and clean look, and it comes with its own rod sleeve.
Fate Black Bass Casting Rod
WHY WE LIKE IT: With an overall great feel and custom-tuned tapers, this rod is built with quality. It's lightweight and has a nice sensitivity, which, coupled with the Fate Black length, it's great for fishing in freshwater. These baitcasting rods comes with a Soft Touch ported reel seat and custom-wrapped stainless steel Alconite guides.
Size: 11 available, including 6'7″ M and 7'3″ M
Material: Other
Color: Black
Fishing Technique: Casting
BUYING ADVICE: The medium-heavy rod is quite  decent for casting lures with great precision. It also has plenty of backbone, so you can pull fish out of thick vegetation and weeds in freshwater without an issue. 
In our opinion, this is the best baitcasting rod for bass fishing in freshwater, with an extra powerful launching, without cranks on the line, even with heavier lures. The sensitivity of the strikes still remains even when deep diving crankbaits reach rocky bottoms.
FEATURES: These graphite rods have small guide rings, such as the high-end rods, but come at an affordable price. It's good for bass fishing in freshwater and durable as long as you are not aggressive with it.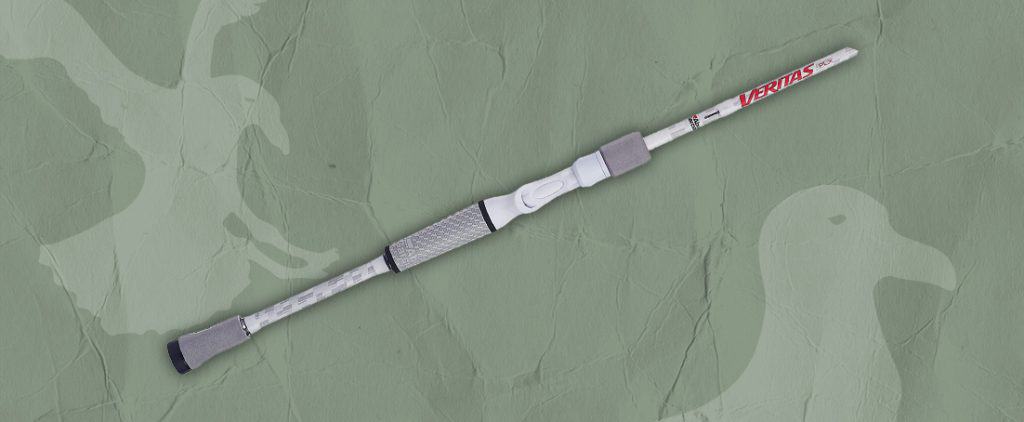 WHY WE LIKE IT: The Abu Garcia Veritas has an indisputable long-distance cast, accompanied by nice strength and durability. An experienced angler could really push the limits with this one, as it is also lightweight and sensitive. It has a custom-designed reel seat that contributes to the fishing comfort and the hypersensitivity of the blank sections.
Size: 16 available, including 7′ – M – 1pc – Fast and 7′ – MH – 1pc – Fast
Material: Powerlux
Color: White
Fishing Technique: Casting
BUYING ADVICE: The Veritas is an excellent bite-casting rod. With its configuration of combined hardness and action, we managed to angle and throw topwater lures anywhere. It's incredibly durable and lightweight, and all for a very good price. For long distance this model is the #1 baitcasting rod.
The baitcaster rod also has a soft tip and plenty of backbone. It feels great on the hand and strong enough to hook some big bass. We used it to cast at a long distance and found that it was very precise.
FEATURES: Considering its lightweight and the fact that you can choose from 16 sizes, the Abu Garcia Veritas is indeed a great fishing rod for long-distance angling. You can choose between 4 styles too to accommodate your fishing trip entirely.
Daiwa Tatula TXT701MFB Bass Casting Rod
WHY WE LIKE IT: Tatula XT comes with awesome quality and is made especially for experienced bass anglers. It does flaunt a simple design, but the lightness and far-away cast make it a wanted choice among many fishermen.
BUYING ADVICE: This baitcaster rod is lightweight but has a strong grip and is sensitive to movements. The good retrieve speed is excellent for quickly reeling in your bait. We used it with some topwater baits and bladed jigs, and it did not disappoint. It gave us smooth and far casting.
FEATURES: No doubt, this baitcasting rod has an admirable fit and finish. It looks good when pulled out of the tube and gives top-notch action. The fine tip is great for long lure casting, and since it's lightweight, you can cast all day. It comes with a Fuji-painted ACS reel seat (baitcasting) & VSS (spinning), and Fuji Aluminum Oxide guides.
Goture Travel Fishing Bass Casting Rod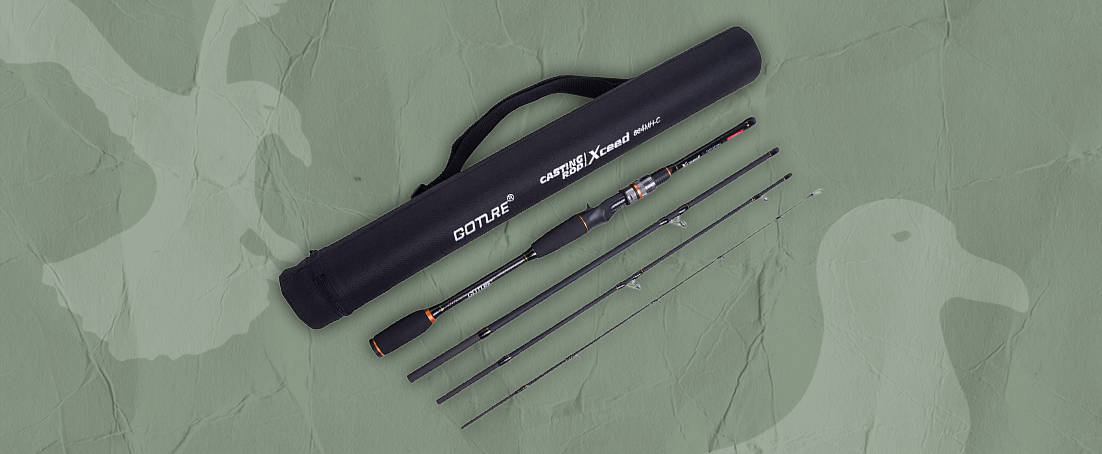 WHY WE LIKE IT: This rod is lightweight and easily portable, coming in 4 pieces, which is perfect if you want to fly or travel with it. In addition, it offers a good balance between rod power, sensitivity, and strength. You get a one-year warranty with free replacement parts for the first repair.
Style: 48 available, including Casting/7′-mf/M and Spinning/10′-mf/M
Material: Carbon Fiber
Color: Black
Fishing Technique: Casting
BUYING ADVICE: If you are an adrenalin-loving bass fisherman, you need this rod so you can be mobile and travel with your fishing gear problem free. We were pretty impressed with the quality of this Goture Travel Fishing Rod.
It is well made, has a super light feel to it, and fits any suitcase. Plenty of backbone if you like to catch some big fish on your fishing road trip or if you want to test some faraway waters.
FEATURES: It has a comfortable grip, and it has made efforts to allow for a smooth line flow and maximize casting performance. Compared to other casting rods this is the best baitcasting rod for bass in comfortability category. What sets it apart is that you can choose between multiple power options and between a casting or a spinning rod model.
Shakespeare Alpha Medium Bass Casting Rod and Reel
WHY WE LIKE IT: This rod offers great performance at an affordable cost. It has a lightweight pre-spooled reel which will benefit your fishing game convenience. The handhold is comfortable, even with long bass fishing hours. If you are on a budget, then this is one of the best baitcasting rods for bass the money can buy.
BUYING ADVICE: The reel on the Alpha Medium rod is good. It is the best baitcasting rod for bass combo. It has all important rod features, making it perfect for novices. It's not hard to use, and it's flexible and easily adjustable. When we used it, it did cast well and had good durability.
FEATURES: Once you adjust the casting rod and baitcasting reel, you get an amazing pole to get into bass fishing. The price is an indisputable advantage to this rod, as it provides great value for it. Bass fishing with the Alpha is a very nice experience, but other fish, such as crappie, like it as well.
Frequently Asked Questions
If you want short and accurate casts, a short 6 ft or less rod is optimal. Long rods of 7 feet or more are a good choice when accuracy is not core.
Medium baitcasting rods are the most frequent and do great in light fishing situations. If you are at entry level, you should have a medium size baitcasting rod in your tackle. It allows for some good fishing, and you can use small light fishing crankbaits and soft plastics.
That is a very versatile casting rod, and it is amazing for largemouth bass fishing.