We may earn a commission through products purchased using links on this page. Products or services advertised on this page may be offered by an entity that is affiliated with us. Learn more about our process here.
Kayak fishing can be expensive and catch-less, but it doesn't have to. All you need is to choose the right gear for your needs, and the most essential part is a fish finder. We compiled some tried and tested fish finders to level up your Kayak fishing.
Best Cheap Fish Finder For Kayak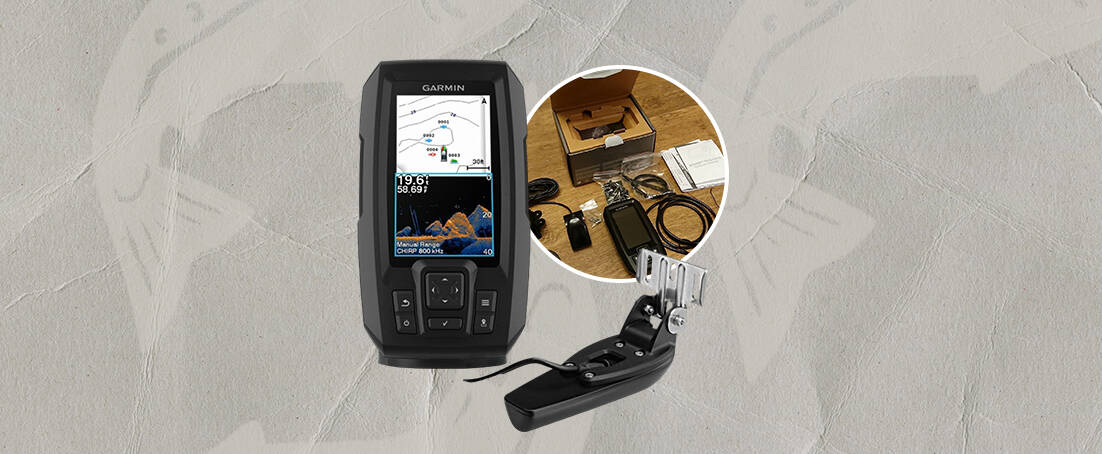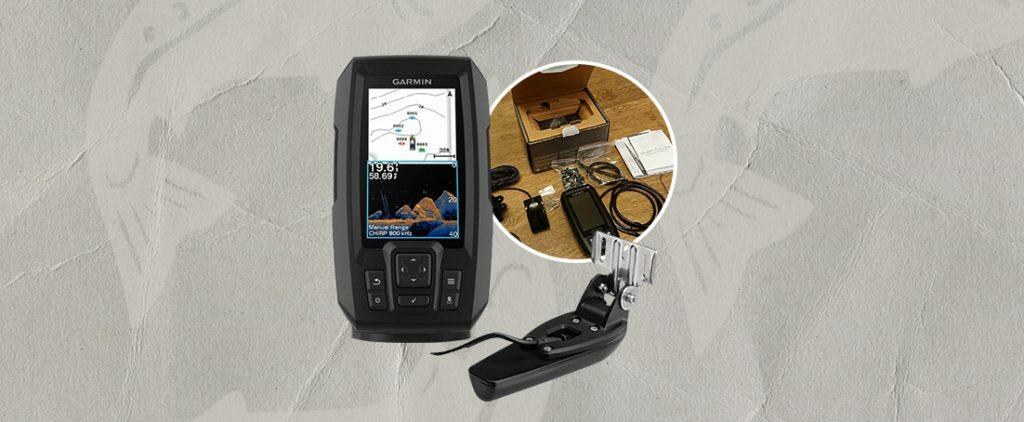 Best Portable Fish Finder For Kayak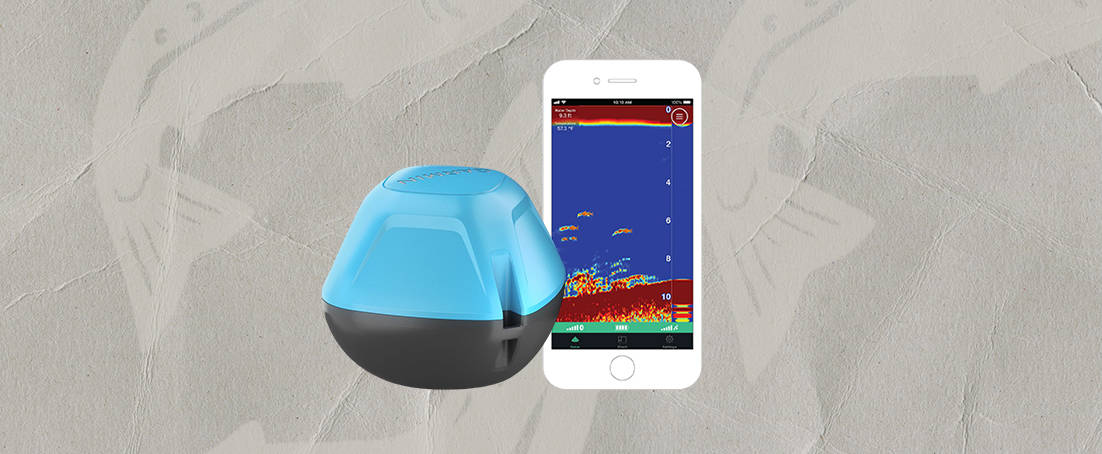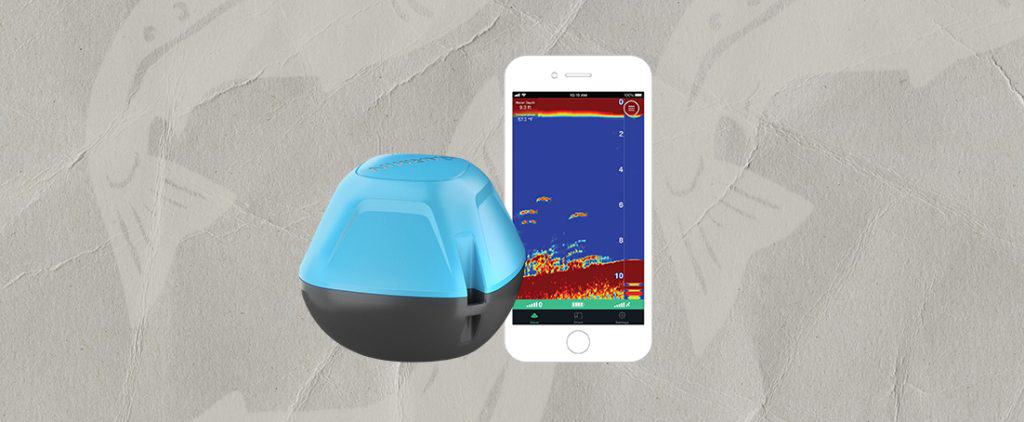 Best Fish Finder For Hobie Kayak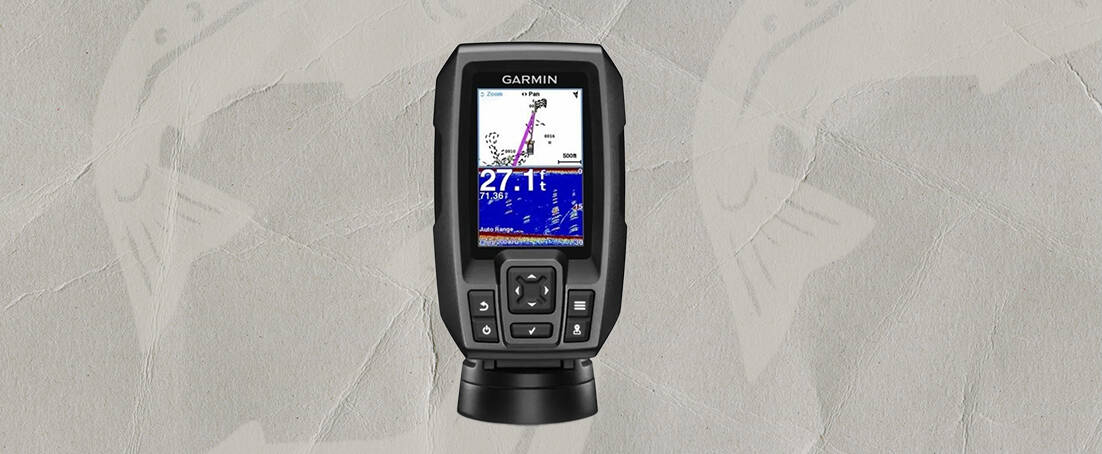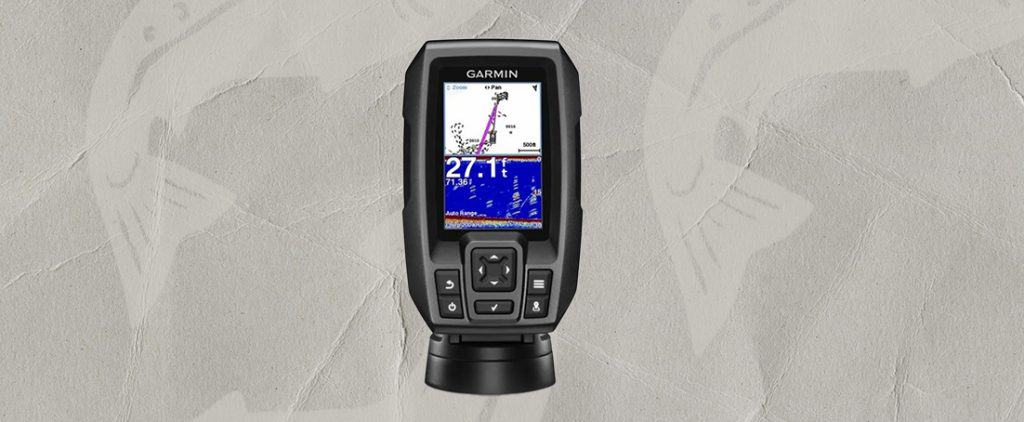 Top 7 Kayak Fish Finders in 2023
Quick Overview - Best Fish Finder For Kayak
There are as many Kayak setups as there are Kayak anglers. Our detailed reviews will help you select the device for the kind of setup you have. I also considered budget constraints, portability, smart features, GPS sensitivity, castability, and more.
1. Garmin Striker Vivid 4CV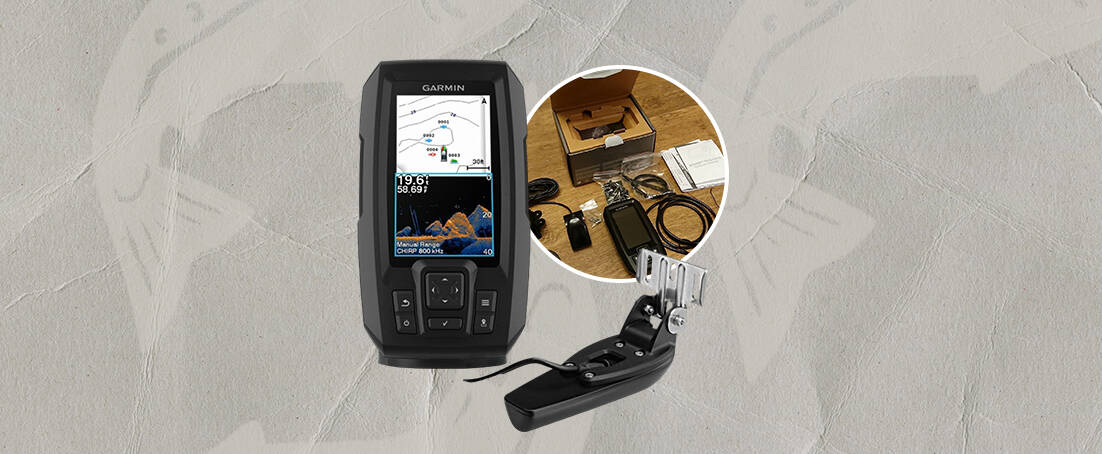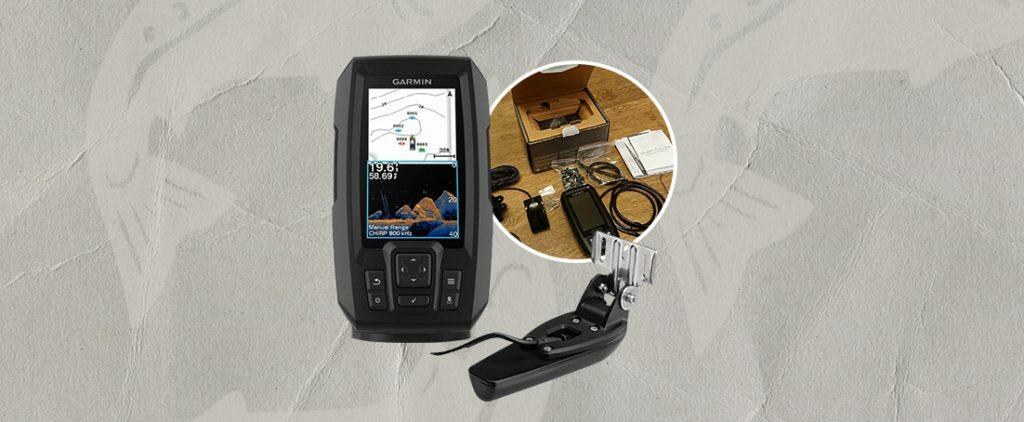 WHY WE LIKE IT:
This device was a sure entry because the sonar colors can be bright to make the maps more prominent. Additionally, the transducer is super sensitive, and converts all sound waves to maps efficiently. You will not miss any spot, and the waypoint markings will be accurate.
BUYING ADVICE: This fish finder is an excellent pick because kayak fishing already requires anglers to focus on steering the boat, and it would be tough to focus on the screen for long. However, Garmin Striker VIVID 4CV is going to make it all easier because of the clear picture, and accuracy. Moreover, it is compact, and will not require anglers to look at the screen every minute. The one-inch contours can give the right fishing spot locations.
FEATURES: The Garmin Striker VIVID 4CV is a great fish finder for kayak fishers. The compact and efficient fish finder comes with ClearVu, SideVu and traditional chirp to ensure that you cover a large area of water to find the fishing spots in a single go. There are options of screen size, but kayak fishing calls for a smaller size.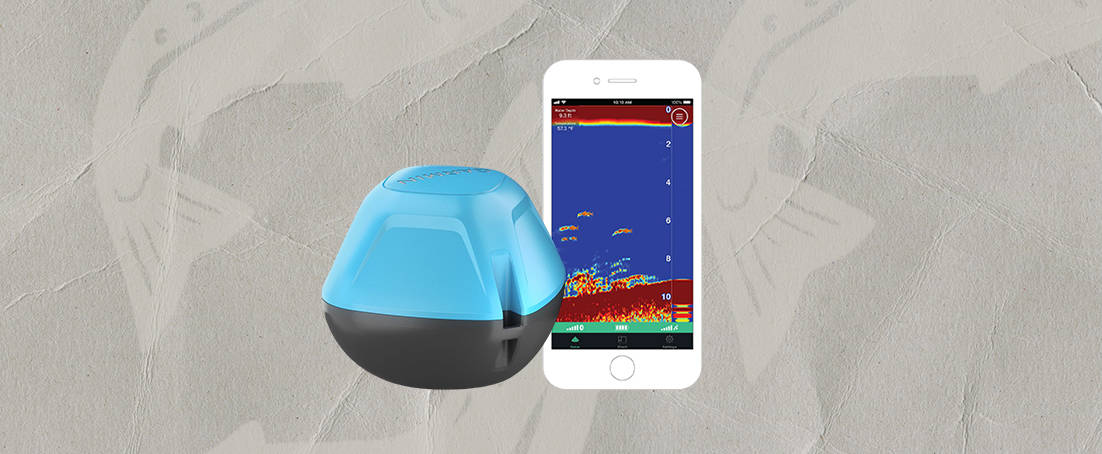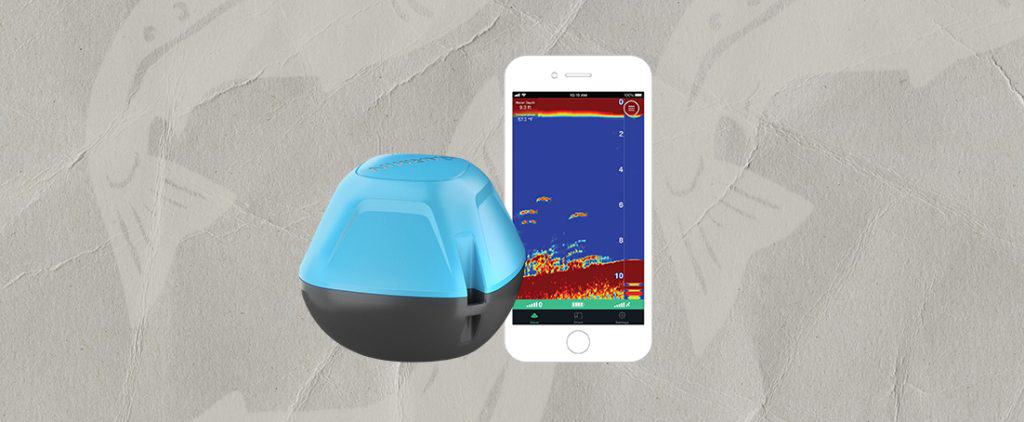 WHY WE LIKE IT:
This device is admirable because it has an easy setup and the results are going to be good. Another big benefit is that you can use this fish finder for ice fishing too. Many sonar technology mountable fish finders cannot detect fish in the depths of after in winters. However, you can cast far and fish deeper with this efficient and fast-mapping device.
BUYING ADVICE: We recommend this fish finder because it is easy to use, does not require any setup time and you can view the contouring and maps on your phone screen. This means that you can use the touchscreen system on your phone for extra comfort and better view. It is easy to get used to this fish finder because all it takes it synchronization with the app, and then every trip becomes easier.
FEATURES: The Garmin Striker Cast is an excellent fish finder for kayak, because it does not require the anglers to focus on any mounted screen, and covers large areas of water in one go. The castable fish finder has good sonar technology that picks up signals from deep waters and enables the app on the phone to give anglers a clear image of the fishing locations. You can find the fishing hotspots easily.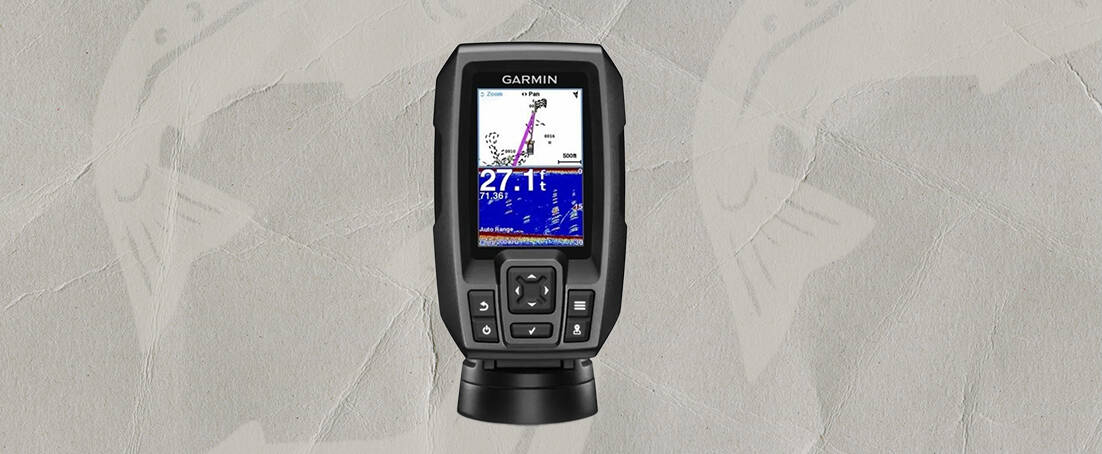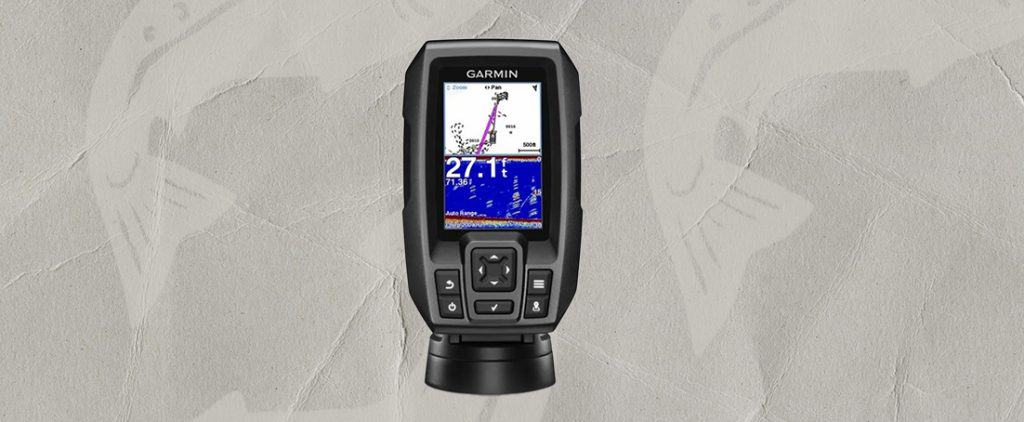 WHY WE LIKE IT:
Garmin Striker 4 has dual transducer, which increases its reach in water. Our experience confirmed that you will get mapping for deep water, as well as shallow creeks and streams where fish like to hide in narrow places.
BUYING ADVICE: We recommend Garmin Striker 4 as one of the best fish finder for kayak fishing because it is compact, and has all the features needed. The display is good and the sonar, GPS and transducer work efficiently.
FEATURES: This fish finder has GPS, and the sonar technology is on point so you can find your way in the water body, and get to the fishing spots within a short time. We liked the speed feature on the screen, and then there is the built-in flasher that will allow anglers to fish vertically while they rest their kayak.
4. Lowrance Hook Reveal 7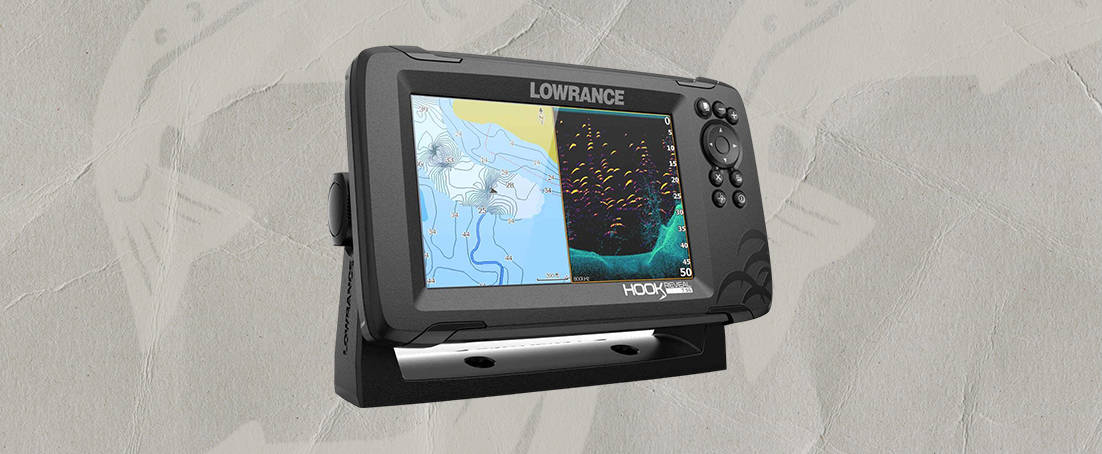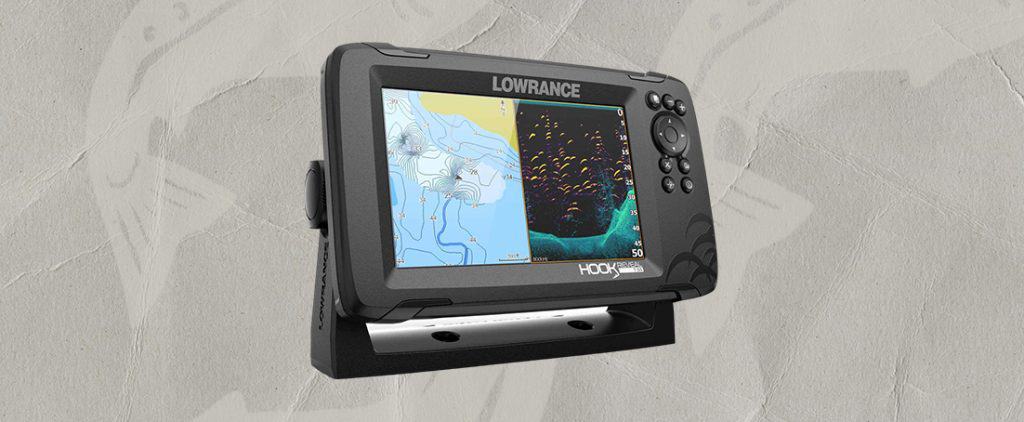 WHY WE LIKE IT:
We like the Lowrance Hook Reveal 7 because it is lightweight and does not require a lot of special setup time. Fish Reveal will prepare anglers to drop down their lures and the display quality is also good.
BUYING ADVICE: Look can be deceiving with this fish finding device because it looks too big to mount on the kayak, but once you try it-it's a perfect match. The inland charts and downscan features of this device make it an excellent fish finder for all kayak fishers. Whether you are planning vertical jigging or a quick fishing trip in the shallow creeks, this device will be a great companion.
FEATURES: C-MAP Contour gives you a clear view of more than 15000 lakes in the US and almost 10000 lakes in Canada. The Lowrance Hook Reveal 7 is one of the best kayak fish finder because it will give you a clear picture and strong transducer signals will translate to clear maps on the screen.
WHY WE LIKE IT:
We liked Lowrance Elite FS 9 because it has a good display, and will be a good pick for people who do not want to focus on the screen too long. Our experience is that this fish finder gives users a clear picture. and we didn't have to focus on the device more than enjoying the fishing adventure.
BUYING ADVICE: Lowrance Elite FS 9 is one of the best fish finder for kayak although it comes without a transducer and anglers have to work with finding a compatible one. The C-MAP Contour is going to be a great way to get detailed maps on the wide screen of the fish finder. Kayak fishing will become more convenient for you this way.
FEATURES: The Sidescan and Downscan Imaging is an excellent way to expand your area of exploration. Once you get a wide view, you catch more fish and that is the ultimate goal of every fishing trip. We recommend this kayak fish finder because Lowrance is a sturdy and reliable fish finder brand and all the hardware is long-lasting. Moreover, you get a full view of detailed maps without having to stoop forward to get a better view.
6. Humminbird Piranhamax 4
WHY WE LIKE IT:
This kayak fish finder comes with a high-sensitivity GPS that will help anglers get back home while locating the fishing spots in the lakes or at sea. Another reason we liked this device was the clarity of the screen.
BUYING ADVICE: You will enjoy this device because it has all the features needed, and the interface is easy. Not to mention, the price is also a big advantage when you are on a budget, and of course, there are no compromises on features.
FEATURES: Humminbird Piranhamax 4 is a compact and easy-to-use fish finder with dual beam sonar technology that improves fish finding range. You can accurately map the locations while identifying fish, plantation and rocks.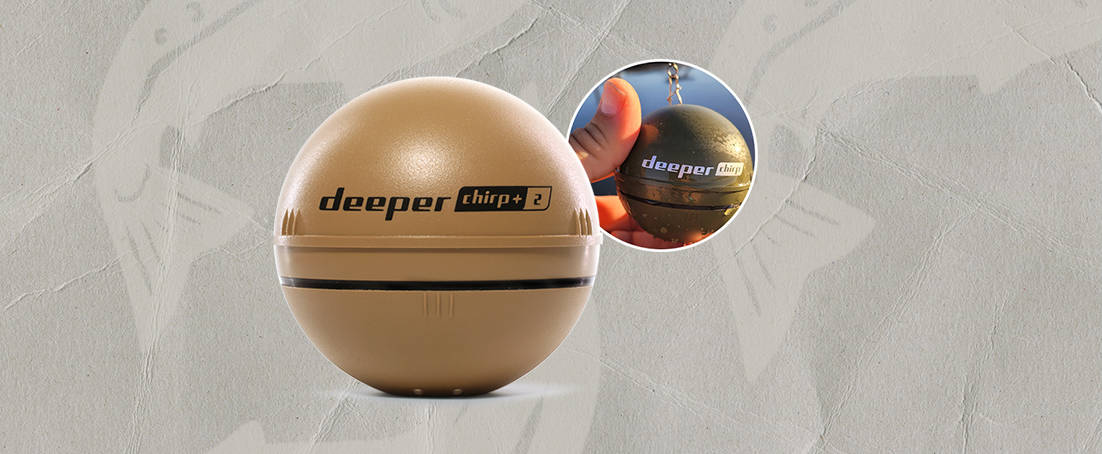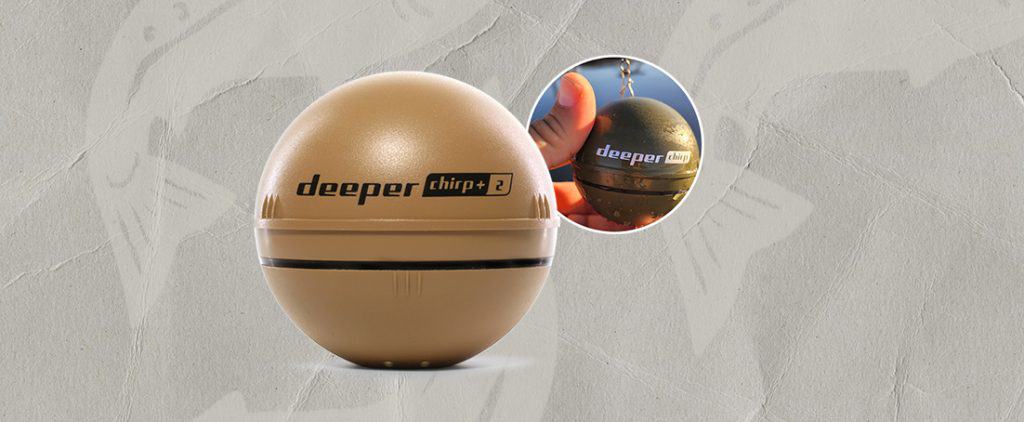 WHY WE LIKE IT:
This castable fish finder has a great range and scans fast, which is why we liked to use it.
BUYING ADVICE: Deeper Chirp 2 is one of the best kayak fish finders because it covers a wide area in a single cast, and the Wi-Fi connection with your phone device will mean better visuals.
FEATURES: The three-beam frequencies are a great feature. This range of frequencies allows deep water mapping as well as shallow water mapping.
How to Choose the Best Fish Finder for Kayaks Based on Technique affordability & characteristics
Deepwater
When looking for the best kayak fish finders, anglers may want to select one that allows deepwater fishing. Kayak anglers are considered more adventurous and some of them like to try the techniques that involve casting the bait to a greater depth.
If they have a fish finder that can support this deepwater cast by giving the right location, there can be nothing better. Anglers can select a fish finder that has Down Imaging.
Structure Fishing 
Structure fishing is to explore the topographical factors such as ridges, rocks, even weeds and plantation. A fish finding device that can identify timber, ridges, rocky terrain and even deep crevices is going to be the best one.
All anglers like to fish in challenging places. This sport involves a lot of tactic, and if you are in a kayak, you will have to keep the balance while you look for fishing spots that are accessible with the limited fishing gear you have onboard.
Many great fish finders can map the underwater topography accurately, and you will need such a device if you want to go back home with some good catches in the creel. Select a device that has GPS, which can help you decide where you would like to fish.
Shallow Fishing
If you choose to fish in shallow creeks and streams, a fish finder with varying frequencies will be a good choice. You can set the frequency to locate fish in shallow waters, while the maps that appear on the screen will work efficiently to provide the closest locations of fish.
Similarly, if you use a castable fish finder, it may not give you accurate results. Select a fish finder with good sonar technology, and a clear display screen to provide the accurate locations of fish in waters where there may be smaller rocks and not many deep ridges or crevices.
Saltwater vs. Freshwater 
When fishing in the sea or on the shore, a castable fish finder works well because you can cover more area in a single cast. The maps on the screen of your device can be of the areas under and around the boat. You can even cast the fish finder far away from the boat to get a clearer idea of the fishing spots near you.
Display 
We have said it before, if the fish finder display is not clear, you will not be able to enjoy fishing with any kind of fish finder, no matter how many features it offers. Choose a device that has colorful display and close contours to denote the deeper areas of the water body.
Moreover, it is essential for all anglers to use a device that has clear visuals because nobody wants to spend more time trying to figure out what the screen is showing. Fish ID is another display feature that prepares anglers to present the right lures according to the fish in the area.
When fishing from a kayak, anglers have limited lures and it is best to know the kind of fish species in the area so that they do not spend too much time casting the lure time and again.
Method of Imaging 
Most fish finders have side imaging and down imaging, which helps anglers get a view of the water body below their kayak, and also on the sides. The method of imaging that your device offers must be according to the kind of place you select to catch fish.
Are you fishing in a lake? You will need a fish finder with down and side imaging. If you are in shallow water, a high-frequency device with side imaging will work best.
A 360-degree imaging sonar rotates to send signals in all directions and you may need this kind of sonar technology when you are fishing in deep seas. The various methods of imaging can help anglers significantly if they select the right one according to their needs.
Depth
The transducer depth detection range must be good if you want to keep the same fish finder for shallow and deep waters. These kinds of fish finders are suitable for kayaks, ice fishing and off the dock fishing.
When you are in a kayak, space is scarce, and that means that you can carry limited fishing gear. However, if you can get a peak into what lies in the depths of the water, you can maximize the chances of catching fish on your first cast.
A fish finder that can scan deep waters will have downscan technology. This feature enables the device to 'see' through the plantation, and detect fish in the area. If you are in a kayak, it will be good if you know what depth you are dealing with at any particular place.
Screen Size
We said it before and we say it now, all else fails if the screen is not good enough for a clear display. The size of the fish finder screen cannot be too big when you are on a kayak. Whatever little space you have on this tiny boat will be for you and the gear.
Adding big-sized fish finders will not be reasonable. Moreover, kayak fishers sometimes stand and cast the bait. If you have a mounted fish finder with a nine-inch screen size, there is still a chance you will not be able to use it well.
Try the four-inch Garmin Striker or the Garmin Striker Cast that has the transducer and sonar technology, and you can view the maps on your phone screen. Anglers will have to select a fish finding device that has a manageable size. Although, this may mean that you get a smaller screen onboard.
Available budget
One of the most important part of your selection of the best fish finder for kayak fishing is to get one within the budget. One good thing about the smaller fish finders is that you can use them on a kayak easily, and they are less costly due to their size.
Our best fish finder for kayak review discusses all the brands that are known for their features. You will not have to compromise on the features when you select any of these fish finding devices.
However, the prices of all these models are lower than the other fish finders that have bigger display due to a big screen size.
Transducer Compatibility and Space
The transducer must match the display unit capability. This means that when you get the transducer for your fish finder, select the one that supports the frequency ranges, sonar technology and even the down scan and side scan features.
Every brand of fish finders also has a compatibility chart for the various transducers that can work with the model that you select. This transducer can be attached to the kayak at a point where it can send out signals in all directions without any obstacle.
The space that this component requires is negligible, and if you select the right place to install it, the results can never go wrong.
Always make sure that you select a compatible transducer that does not take up too much space in your kayak. If the transducer location is right, you will be able to see more clearly.
Waterproof
Kayak fishing comes with splashes, crashes and much more. The transducers are waterproof since they can be used under the boat, or even on the sides where they will be in water.
However, many fish finders are not waterproof. The LED screen can get ruined if it gets any water on it for long.
It is better to invest in a fish finder that is waterproof because kayak fishing can mean getting the whole kayak as well as your clothes and gear wet.
Frequently asked questions about best fish finder for kayak