We may earn a commission through products purchased using links on this page. Products or services advertised on this page may be offered by an entity that is affiliated with us. Learn more about our process here.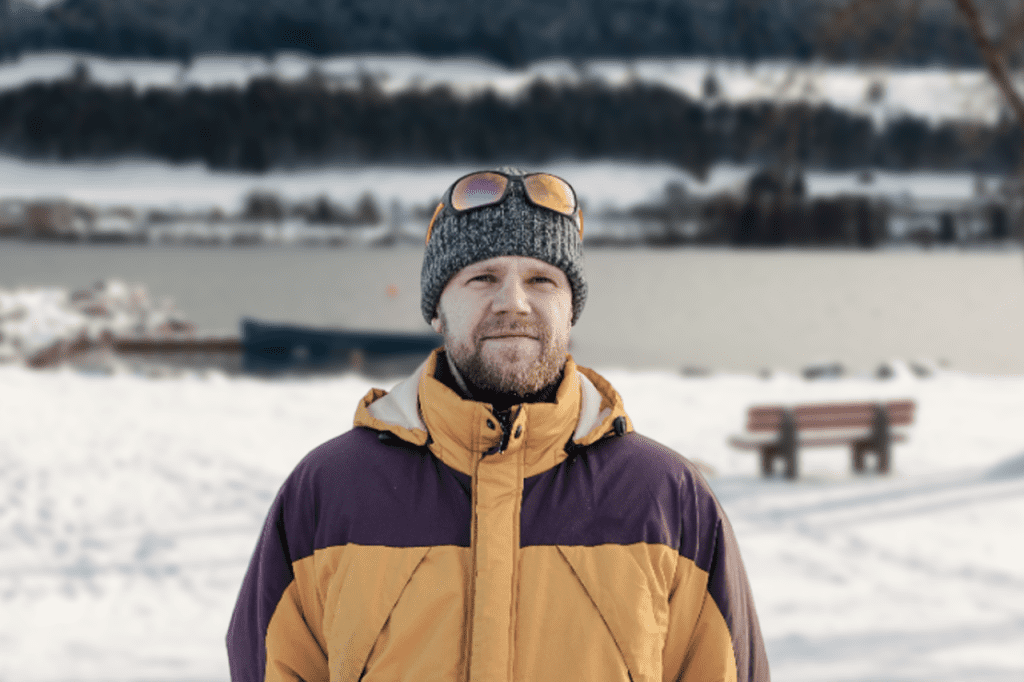 I love to test new fishing gadgets and share my opinion.
Fishing for walleyes can feel like hitting a well if you don't have the right equipment. There are plenty of ways to go about walleye fishing, but if your lure is subpar, it won't matter.
Our article is a handy guide to the best walleye lures on the market. Each product was tested and researched to make sure what lures to use for walleye.
Let's get to take best walleye fishing lures!
Best Walleye Lure For Deeper Water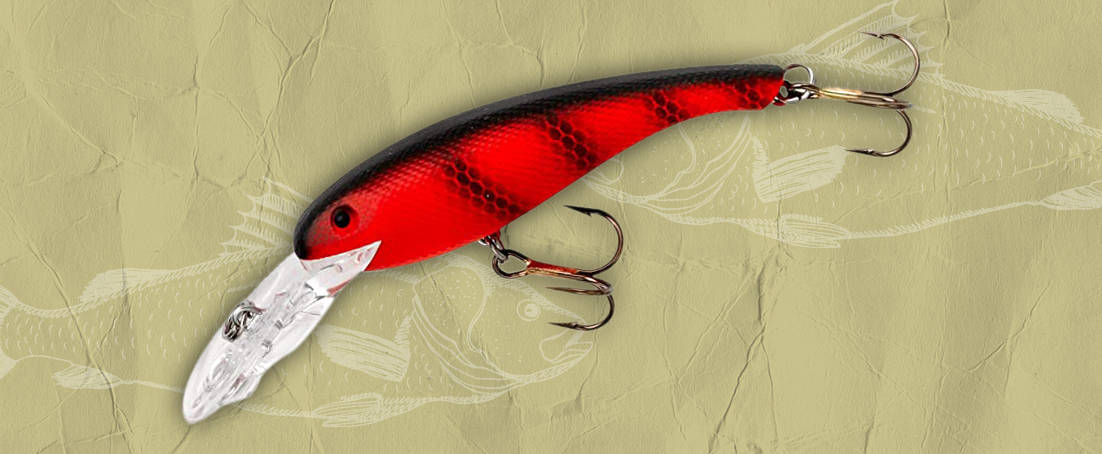 Cotton Cordell Wally Diver
Best Walleye Lure For Night Fishing
Best Walleye Lure For Trolling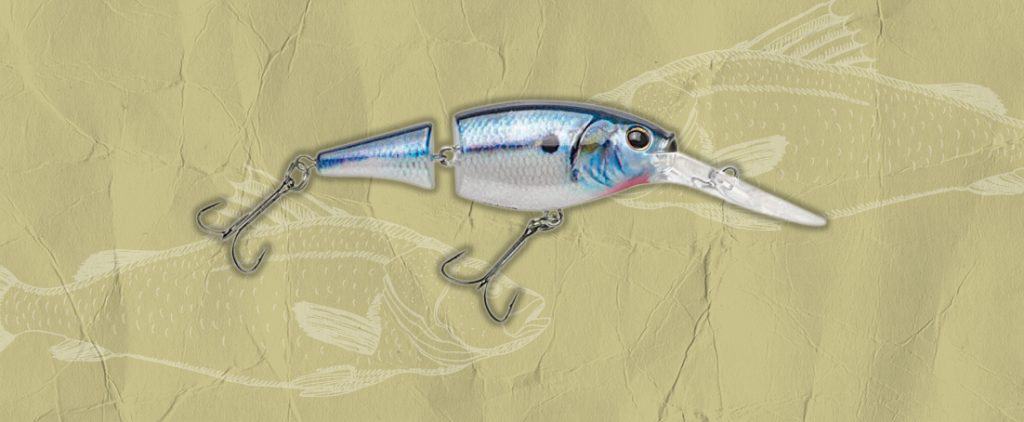 How to Choose Walleye Lure?
Walleye Type
There's an abundance of lure types because they each come specialized in certain environments or have unique features. Depending on where you like to fish and the types of techniques you prefer to use, you must keep in mind the kind of lure you purchase.
Walleye Size
They say size doesn't matter, but with lures, it does. Some fish prefer smaller prey, whilst others prefer a bigger meal. It's good to have variety in your tackle box. Walleye size will also greatly impact walleye hook size choice.
Walleye Color
Small baitfish come in all kinds of colors and walleye are always on the lookout for colors that stand out. Whether you go for a blue minnow bait or a chartreuse purple shad mimic, the more eye-catching the lures are, the better.
Gear
Certain types of rods and lines are better suited to different fishing areas and fish. If you want to focus on river fish or ice fishing you'll need the right gear. Choosing the best walleye lures and the best gear goes hand-in-hand. Check out our article on the best ice fishing rods for some suggestions.
Lure and Bait Types for Walleye Fishing
8 Best Walleye Lures: Our Recommendations
Best Walleye Lure Overall
Cotton Cordell Wally Diver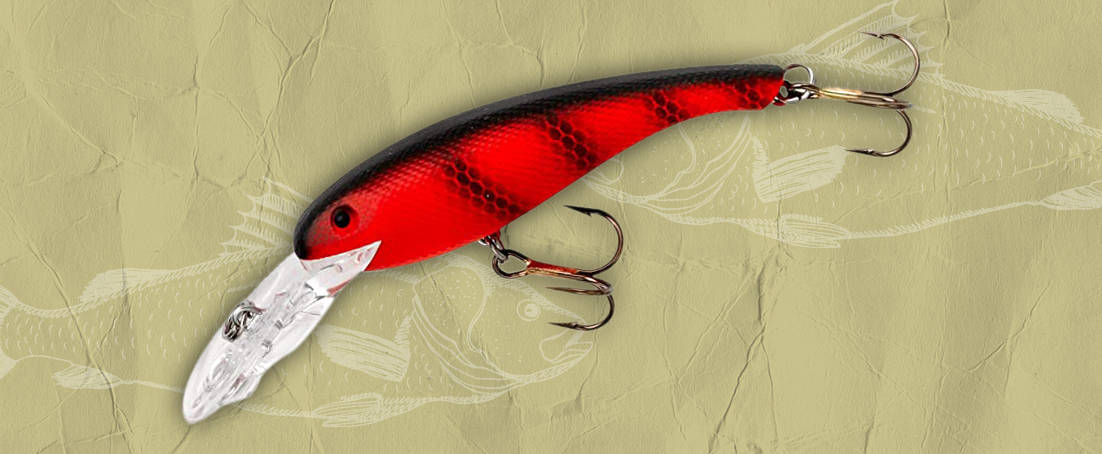 WHY WE LIKE IT: At just half an ounce, this small wally diver works well with most fishing techniques. Depending on the size, it can dive between 8 to 20 ft. It can float but works best when you let it hang suspended off its long diving tip. Cotton Cordell Wally Diver excels in all areas. When it comes to finding the best walleye lures, the Cotton Cordell Wally Diver ranks at the top of our list for walleye anglers.
Material: Made of blended material.
Size: Comes in 2-1/2″ and 3-1/8″.
Color: Special Perch, Chrome Blue Black, and over a dozen other color patterns.
OVERVIEW: It's the easiest to use amongst other walleye crankbaits that can go down to deeper water. It's also very versatile and was by far among the best walleye lures we've ever taken to the great lakes. The Cotton Cordell Wally Driver is excellent for ice fishing, so you can pair it with an walleye ice fishing rod for even better success.
FEATURES: Its size might be deceptive, but the diver is capable of handling the force of large walleye and other fish. It stays suspended in the water so there's no worry about it floating up. As a walleye lure a lot of different fishing techniques can be used on it. On all fronts, it reigns supreme as the overall best walleye bait.
WHY WE LIKE IT: The majority of walleye lures tend to look like baitfish, but there's also a market for fake worm lures. The PowerBait Worms from Berkley effortlessly made it on our list of the best walleye lures that are ideal for fishing in lakes, rivers, and streams. These long worm lures are packed with a delectable scent a walleye will want to chase and not let go of.
Size: 7 and 10 Inches
Color: Black, Black Grape, Motor Oil, Plum, and a dozen more.
Material: Made of blended material
OVERVIEW: We found that either casting it far or using a spinner rig will ensure you get the most out of these walleyes worms. With their ribbon tails and lightweight, you can make them move around the water just like real worms. The scent they come embedded with is quite strong and catches just about any walleye fish you can find in freshwater areas.
FEATURES: If you're tired of using live bait for walleyes, these Power Worms and their unique design perfectly mimic worms and other live bait. They're quite useful for night fishing as well. Compared to worm lures made by other companies for walleyes, these are much more durable, and there's no end to the color combinations they can come in.
Soft Plastic Lure for Walleye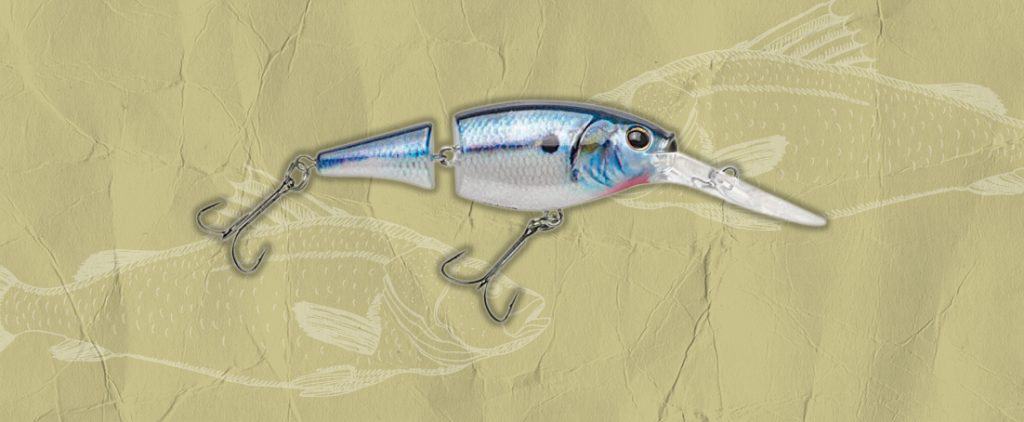 WHY WE LIKE IT: If you're a walleye angler on a tight belt, Berkley Flicker Shad lure is the perfect arsenal for those on a budget. It may be a small walleye lure, but this jointed shad can make quite the rattle just like a real shad. It dives well with its deep diving lip and can catch walleyes with its two hooks.
Size: 2 and 2-3/4 Inches
Weight: 0.012 – 0.0208 pounds
Material: soft plastic body
Color: Black Silver, Blue Smelt, Firetiger, Kingfisher, and a dozen more.
OVERVIEW: Soft plastic walleye lures may not offer much in durability, but performance-wise the shad is as perfect as can be. It earns its spot among our list of best walleye lures, especially because we tried it with trolling methods – it worked wonders! Many walleye anglers look for good deals on high-quality products, and this lure is it.
FEATURES: The tail is jointed as it helps the product produce loud sounds and vibrations that replicate those of distressed baitfish for walleyes. With the way it moves, it's hard to tell it apart from live bait. Its multi-colored body rattle chamber makes it an automatic target to all walleye predators. Troll baits are not often as multi-functional as the Flicker Shad for walleyes.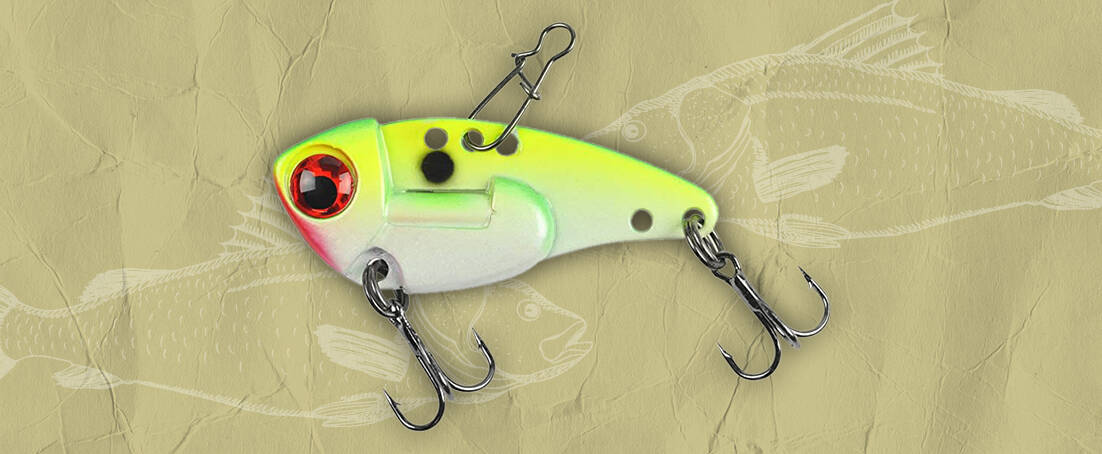 WHY WE LIKE IT: The Johnson Thinfisher bait is our most recommended blade bait that can catch any large walleye swimming beneath the ice. This is one of those blade baits made from blended material instead of just pure metal. It has a sturdy body and is easy to maneuver.
Size: 1/2″ and 3/16″
Material: Blended body
Color: Multi, black-silver, silver-blue, perch, and black-gold
Weight: 0.012 – 0.016 pounds
OVERVIEW: We found that it rattles quite easily when you perform vertical jigging, but it is adaptable to different retrieval methods. When fishing under the ice, the size of the product is very favorable as it slips in easily. Comes with two hook rings to ensure it gets caught in the walleye's mouth. A great alternative is the perch lures, so check out our article on the topic.
FEATURES: It may not be made from metal as similar lures, but its body is stronger than the generic plastic ones. With the right motions, the little crankbait is sure to catch walleye looking for a snack. It's among the best walleye baits that stand out for its ice fishing abilities.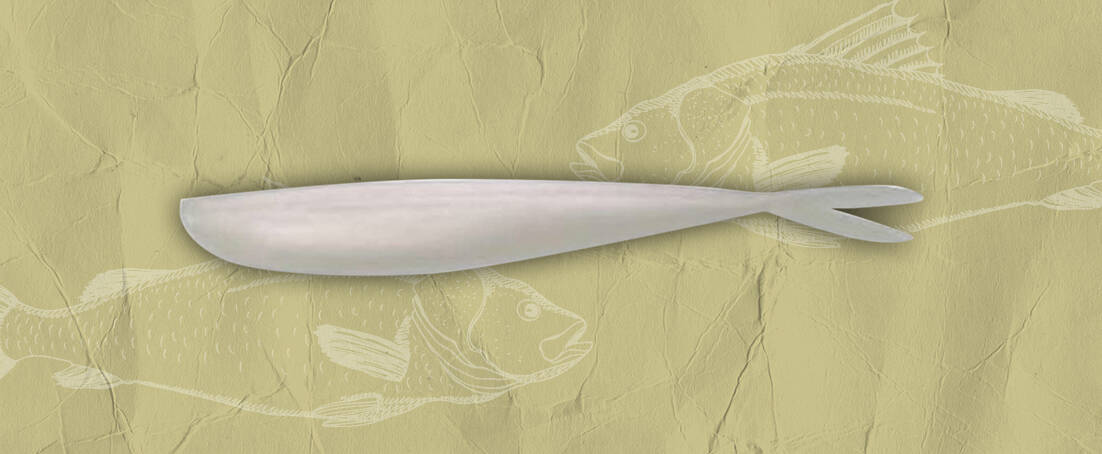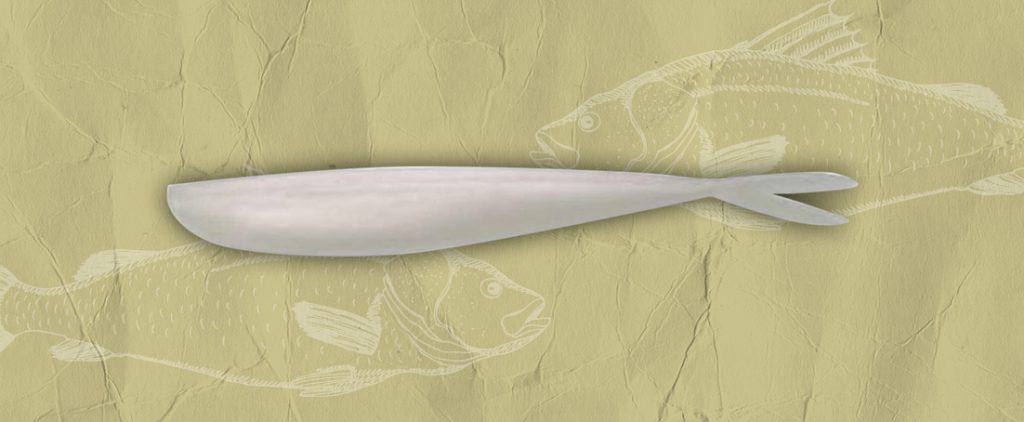 WHY WE LIKE IT: Rivers may not have the current difficulties that oceans have, but they can be just as challenging to fish from. The Fin-S fish lure may be advertised as bait for bass anglers, but it can also be used for walleye. Used as a suspending jerkbait, this flat walleye lure is arguably your best choice for river fishing.
Size: 5 and 3/4 Inches long
Color: Albino Shad, Arkansas Shiner, Black Ice, Bubble Gum, Champagne Shad, Golden Shiner, and Salt and Pepper/Blue Phantom
Weight: 0.19 Pounds
Material: Soft plastic lure
OVERVIEW: Personally, we prefer to weigh the Fin-S fish lure down to allow it to sink deeper. The design may be old-school, but it gets the job done well as it mimics distressed baitfish like no other. Its body handles the river rapids without an issue. Its design also stands out amongst competitors, and few can handle river fish quite like this walleye lure. For other alternatives, check out our article on jerkbaits for bass.
FEATURES: While its soft plastic body may not have the long-term durability of some other materials, it certainly holds up well for the seasons it's in action. Thin yet boasting a deep body profile and a distinctive forked tail, this lure is a standout choice for walleye baits. What sets it apart is the wide array of colors it offers, each designed to trigger the walleye's feeding instincts. This lure's versatility and color options make it a valuable addition to your walleye fishing arsenal.
Best Rapala Lure for Walleye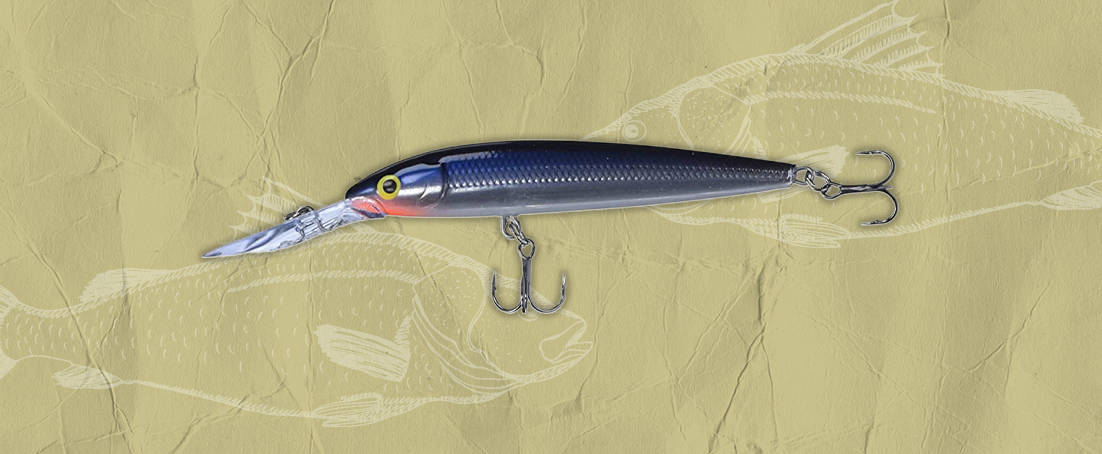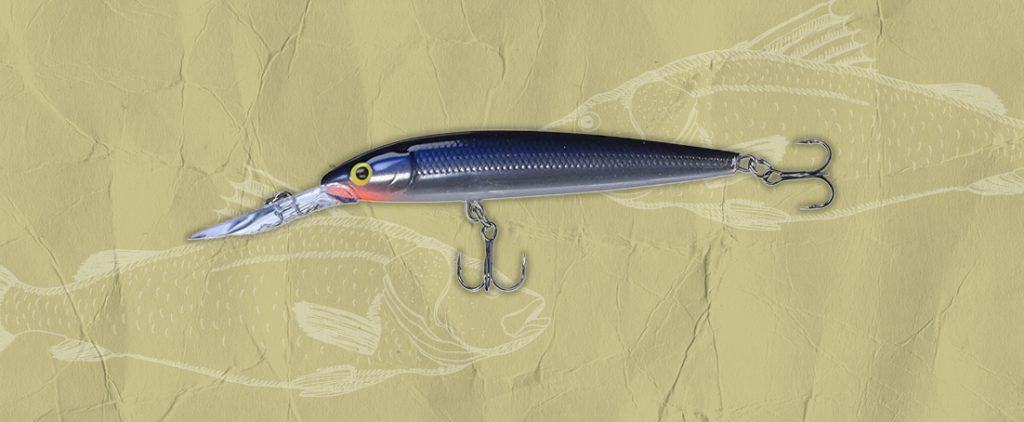 WHY WE LIKE IT: In Rapala lures we trust as they haven't let us down even once since the company's inception decades ago. Their Rapala Husky Jerk is perfect for moving around the water like a distressed fish with a simple straight steady retrieve. It has an internal rattle chamber to produce vibrations and two treble hooks to catch fish with.
Material: Made of blended material
Color: Fire Tiger, Glass Clown, Glass Purple Perch, Glass Purple Sunfire, Gold, Hot Tiger, Purpledescent, and Silver
Size: 4 Inches long
OVERVIEW: From our prospect, to get suspended walleyes to make their move, you have to jerk the minnow bait around it. Move then, pause and repeat is our moto. You want your bait to mimic prey perfectly as much as possible. The Husky Jerk is very durable and keeps up with the strength of a walleye. Other minnow bait often gets tangled in weed beds, but this one handles them without effort. For more alternatives, check out our article on the best rapala lures for bass.
FEATURES: This versatile product is not only highly effective but also comes in a diverse range of eye-catching colors, making it an excellent choice for walleye baits. This jerkbait is adaptable to various aquatic environments. When you give your rod a subtle twitch, it sends out a pronounced rattle that's sure to grab the attention of nearby walleye. With its exceptional design and performance, this walleye lure stands out as top-quality gear for anglers seeking success in their walleye fishing ventures.
Strike King Red Eye Shad Bait
WHY WE LIKE IT: When it comes to walleye baits, most options on the market feature a long lip designed to enhance their action. However, there are exceptions. Take the Red Eye Shad bait, for instance it stands out as our top choice among the best lipless crankbaits. Unlike traditional crankbaits, lipless ones lack the distinctive lip that allows for a slow-speed retrieve. But here's the catch: this particular bait thrives on speed, making it a formidable choice for targeting walleye, especially in the depths of the water. Its compact body and unique design are precisely tailored to entice and hook those elusive walleye lurking in the deeper waters.
Sonic rattle chamber
Size: Available in 1/2 and 3/4 ounces
Color: Olive Shad, Blue Craw, Orange Bream, and over a dozen others
Material: Made from synthetic materials
OVERVIEW: To make the most out of the lipless crankbait, you need to retrieve it as fast as possible. The more pressure the lure is under, the louder the sound it makes. From our experience, it's quite versatile when it comes to different fishing techniques and can easily hold its own when faced with heavy external force. For more similar products, check our article on the best lipless crankbaits.
FEATURES: The sound chamber within it makes a tapping cadence that no other walleye lure has. With a fast retrieve, it vibrates just like a distressed shad, and its sound brings all the eager fish to you. The large red eye it comes with is depicted realistically and serves to fool all fish, including walleye.
WHY WE LIKE IT: Rapala shad rap is a very well-known lure, and for good reason. The company never fails to deliver products worthy of any walleye angler's tackle box. It's very easy to cast and troll and takes on even the most struggling fish. It can dive deep due to its long lip and find all kinds of lurking predators.
Material: Made from balsa wood
Color: Bleeding Pearl, Bluegill, Crawdad, Blue Copper Flash, Firetiger, Perch, Shad, Silver, and multicolor
Size: 2.75 Inches
Weight: 0.044 pounds
OVERVIEW: This crankbait was made for endurance to withstand tough walleyes in all kinds of waters, especially colder ones. Its balsa wood body is capable of handling the large force of struggling walleyes. We found it very easy to maneuver and could either cast or troll it, making it a fine fishing companion.
FEATURES: The sturdy material is not the only difference between this walleye product and other lures. If you're boat fishing, the Shad Rap is the most versatile walleye crankbait on the market. Unlike other shad mimics, it can be used in various depths and all kinds of waters.
Frequently Asked Questions
My Verdict
when it comes to walleye lures, the options can seem overwhelming, but our comprehensive guide has you covered. We've tested and researched various products to ensure you have the best arsenal for successful walleye fishing. The Cotton Cordell Wally Diver is the best walleye lure.
Remember, the right lure can make all the difference in your walleye fishing adventures. Experiment with different options, adapt to changing conditions, and always prioritize responsible fishing practices to help conserve these prized fish populations.