We may earn a commission through products purchased using links on this page. Products or services advertised on this page may be offered by an entity that is affiliated with us. Learn more about our process here.
Choosing the best saltwater rods with the right length, power, action, and grip will significantly improve your casting precision when looking for your next big catch. If you like to hit those fine shores, pack up an effective fishing pole to help you get the best fish out there.
Saltwater fishing is one of the most popular sports in the country, and many anglers are thirsty for salty fish. But before you hook it, tackle up and check out our list of best saltwater fishing rods that'll help you choose the right one for the next season. Let's get into it.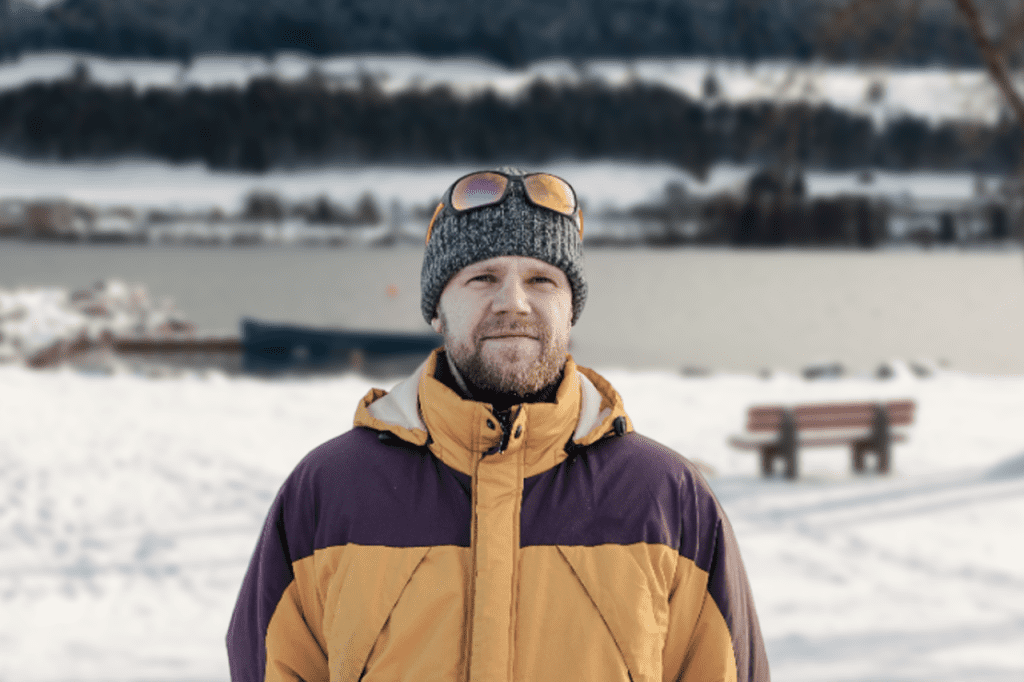 I love to test new fishing gadgets and share my opinion.
Best Saltwater Fishing Rod Overall
Penn Fishing Battalion II Inshore Spinning Saltwater
Best Inshore Saltwater Rod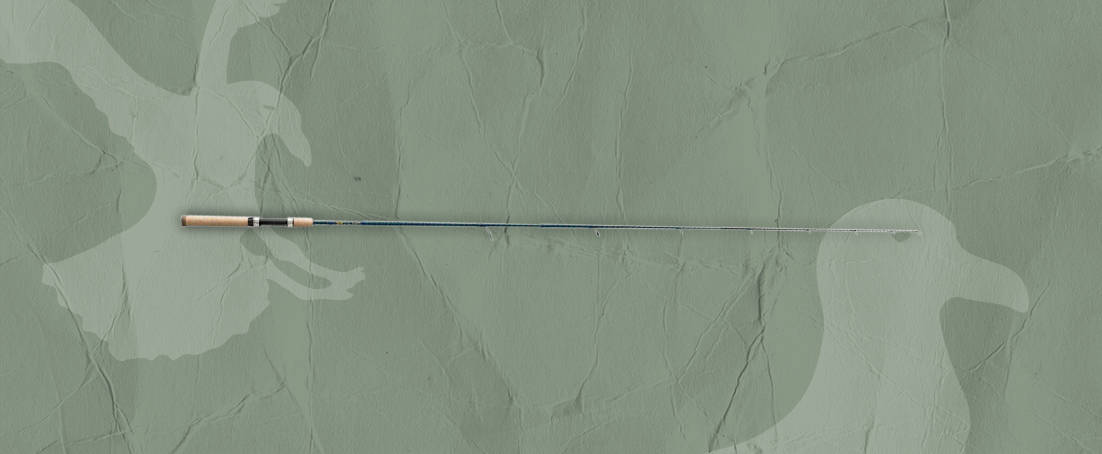 St Croix Triumph Spinning
Best Budget Saltwater Fishing Rod
7 Best Saltwater Fishing Rods
Penn Battalion II Inshore Spinning Saltwater
WHY WE LIKE IT: The Penn Battalion is a very light but powerful. It is an all-around rod that took the first place on our best saltwater fishing rods list because of its strength, balance and durability. Pair it with a braided line and it will provide long hours of a successful fishing experience.
Length: 7 ft, 7 ft 6 in, 8 ft
Material: SLC2 carbon
Color: Black/Cork
Surf Technique: Spinning
Power: Light to Heavy
OVERVIEW: The Penn Batallion is an overall solid saltwater fishing rod with multiple options, ranging from light power types to extra heavy. We tested this rod in regular and split grip, and the two proved their strength and sensitivity.
But don't underestimate the backbone of this rod. It's lightweight and sensitive and has considerable lifting power and it's perfect fit for different type of reels. And you can use it with heavier baits as well. This truly is the best saltwater fishing rod.
FEATURES: This one-piece rod gives a great feel and has high-quality components. You can cast long and accurately if you pair it well with a nice saltwater spinning reel and quality braid line.
St Croix Triumph Spinning Rod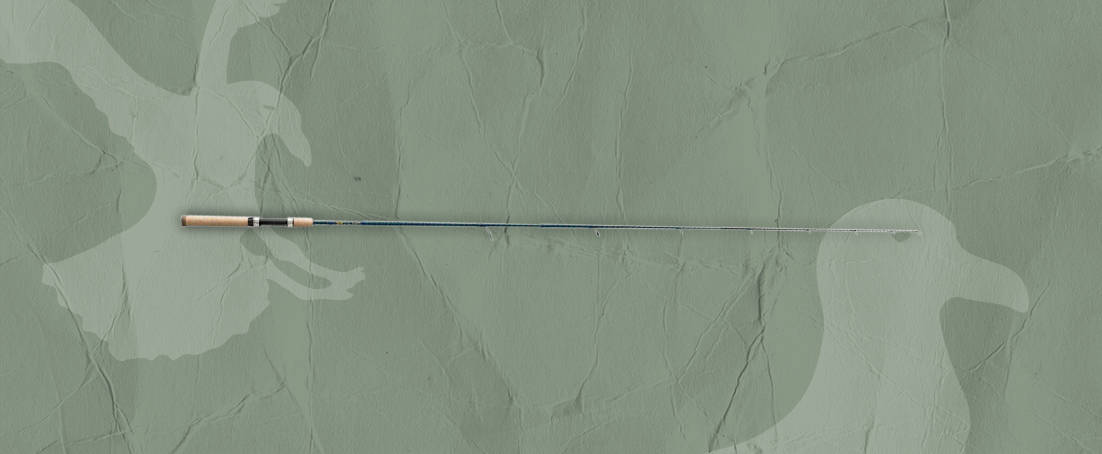 WHY WE LIKE IT: It's one of our go-to rods for inshore fishing in saltwater. It feels perfect in your hands, and the craftsmanship is an evident work of art of the St. Croix Triumph. The casting distance is fair, the rod is pretty light, and it's on an excellent price-to-value point. Therefore it is great runner-up in our list of the best saltwater fishing rods.
Length: Available in six sizes ranging from 5 ft to 7 ft 6 in
Material: SCIII Carbon
Color: Deep Run Blue/Cork
Surf Technique: Spinning
Power: Ultra Light to Medium Heavy
OVERVIEW: This inshore fishing rod has fast action and can take down even larger fish without any issues. These are the best saltwater rods look as good as they perform. The guides are smooth and perfectly aligned, and materials work well that it should definetly be considered as the best saltwater fishing rod.
It's lightweight, so we were able to pull through long hours of inshore fishing without getting tired. And, if you want to check out other great inshore rods, head up to our best inshore fishing rods list.
FEATURES: St. Croix is an excellent rod that can sling baits far ahead and does nicely for short, controlled casts. As a stress reliever, there is a 5-year warranty on the rod. 
WHY WE LIKE IT: This budget-friendly saltwater fishing rod is lightweight yet strong, and it has an ergonomic reel seat that makes fishing comfortable. If you are looking into light rods that give you a nice backbone and strength and have an affordable price, this is the way to go.
Length: Available in 5 sizes ranging from 4 ft 8 in to 7 ft
Material: Stainless steel
Color: Red
Surf Technique: Spinning
Power: Ultra Light to Medium Heavy
OVERVIEW: This high-performing rod offers terrific value and class for the price. It has quality guides that limit the line sticking on them. The casting is smooth and allows a decent distance and durability. It provides an excellent grip and motion, and the tip is also fast. If you are on a budget than this is one of the best saltwater fishing rods option available today.
FEATURES: It's gentle to your pockets, and you still get a great warranty. The 2-piece model is an excellent choice for traveling. It's a very lightweight rod, and its sensitivity is on point. If you're crazy about lightweight saltwater rods, make sure you take a look at our best ultralight fishing rods selection.
Fiblink 2-Piece Saltwater Fishing Rod
WHY WE LIKE IT: This portable rod is tough and provides excellent performance and sensitivity. It allows decent distances and offers top sensitivity in our surf rods selection. It is a 2-piece portable rod made from lightweight materials and its high-density EVA foam handle and foregrips make it fit perfectly into your hands.
Length: 6 ft, 7 ft
Material: Stainless Steel
Color: Blue
Surf Technique: Spinning
Power: Medium Heavy, Heavy
OVERVIEW: This rod seems very tough, and it's built very well. Deepwater fishing is no issue for this long. We've seen it take up a lot of hits, so it's a good fit even for a rough angler. You can also go for the bigger fish, as the Fiblink has a lot of backbone.
FEATURES: The Fiblink is a very stylish surf fishing rod, and it's not very heavy, making it suitable for an all-day fishing quest. And if you need help deciding which lures to use with your top saltwater rod, look at our list of best saltwater lures.
Daiwa D-Wave Spinning Rod Combo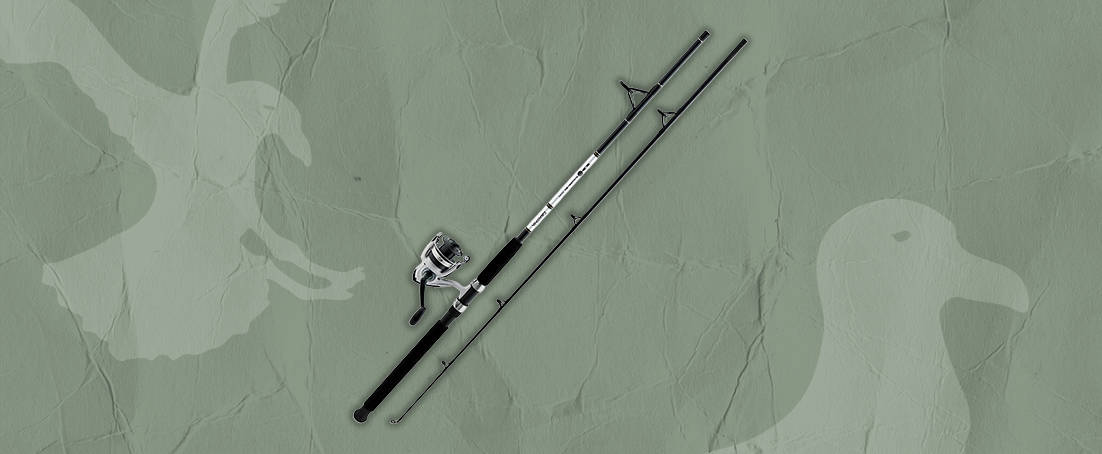 WHY WE LIKE IT: A great deal on a great combo. Scratch that, the best rod combo. The Daiwa D-Wave rod and reel combo looks gorgeous and sturdy. It's a two-piece rod that can win good fights with big fish; taking it out on the ocean or boat fishing is a good idea.
Length: Available in five sizes ranging from 7 ft to 11 ft
Material: Synthetic/Fiberglass
Color: Black
Surf Technique: Spinning
OVERVIEW: In our experience, both the rod and reel perform great. It has a well-balanced setup for a reasonable price, and the it has excellent casting and smooth reeling. The Daiwa D-Wave Combo saltwater spinning rod is a great choice for a casual fisherman or a beginner pro angler, and we appreciate its versatility and effectiveness. Compared to other combo reels, this definitely stand out.
FEATURES: If you like easy fishing and a more modern-day approach to fishing, this rod and reel combo is perfect for you. It has a good weight distribution and outstanding performance.
St Croix Mojo Bass Casting Rod
WHY WE LIKE IT: Finesse fishing with the St Croix Mojo is a pleasure for an experienced angler, and the weight and quality of the materials are great value for the price. Overall one of the best saltwater rods. Also, the finish is made from 2 coats of Flex-Coat, which give the rod a great look.
Length: Available in 7 sizes ranging from 6 ft 8 in to 7 ft 11 in
Material: Blend with SCIII graphite construction
Color: Black Cherry Metallic
Surf Technique: Spinning
Power: Ultra Light to Extra Heavy
OVERVIEW: A lightweight and sensitive rod that takes you on a ride with its action. The construction is well-balanced and a good choice for long casts. We found this to be sturdy and solid. To add to the list of pros, it's versatile, and you can use it with different types of lures. This American-made surf rod impressed us with its quality, durability, and sensitivity.
FEATURES: It comes with a 5-year transferable warranty. However, we wonder if you will use it, as it's a durable rod specially designed for saltwater.
Berrypro Striper Saltwater Rod
WHY WE LIKE IT: This mid-range rod is great for anglers willing to invest a bit more in their fishing gear. The Berrypro Striper is light, sensitive and very durable. The carbon blanks provide high power and responsiveness. It casts far and the ergonomic, high-density EVA handle is very comfortable.
Length: Available in 5 sizes ranging from 9 ft to 12 ft
Material: Graphite
Color: Black, Grey
Surf Technique: Spinning
Power: Medium, Heavy
OVERVIEW: We managed to pull mile-long-casts, and the surf rod still had high sensitivity. The casting is very smooth, and the action is fast. Also, it is very strong despite its length and thin structure. The guides worked well with our braid line, and the rod gave us a nice feel to it. It's also easy to pair with almost any saltwater baitcasting reel.
You can throw the lures far, get a nice cast and retrieve for hours due to the rod's lightweight and fast pace.
FEATURES: The "Striper Killer" is ideal for bay and surf fishing but excels in inshore fishing for striped bass or shallow-water rockfish. It comes with a one-year warranty, so no stress; you're covered. If you like to know which baits make the best lures for striped bass, check out our expert review.
Maintenance and Care for Saltwater Fishing Rods
Every rod and reel you bring on your fishing adventure should be properly cleaned, especially if used in saltwater. Saltwater may cause rust and other unpleasant damage to your gear if not handled with care.
To efficiently reach all areas, remove the reel from your rod and disassemble the parts. Also, take out any used lines from the previous day.
To limit salt accumulation, use clean, fresh water.
Lightly spritz or rinse your equipment to get rid of the dirt and salt.
Use a cotton cloth to wipe everything dry.
Reassemble your gear when all components are completely dry.
Add fresh fishing line to your reel.
If needed, re-lubricate the fishing equipment.
Factors to Consider When Purchasing a Saltwater Fishing Rod
Choosing the best saltwater fishing rod should account these factors: length, power, action, lines, blank, brand, reel seat, grip, material and more!
Length
Generally, longer rods tend to boost casting distance, and shorter rods give better  leverage. It's recommended that you use a longer rod, especially when you go surf fishing. A length between 7 and 9ft is best for optimal control and limits fatigue. Still, it all depends on your needs and fishing style.
Power
Rod power is the key factor for the rods success. A medium power rod will typically be your best option. The heavier power saltwater rods can handle heavier line weights better, and the lighter power rods work better with more delicate lines.
Action
You can determine how much of the rod bends by looking at the rod action, whether it's fast, medium, or slow. A faster action may be a good choice for fishing as it allows one to throw heavier lures more accurately. A medium or slow action does better with longer and controlled casting distance using live baits and smaller lures.
Blank
The blank is foundation, and it is the pole upon which all the other gear is attached – the handle, reel seat, and guides. Consider the material the blank is made of because it ensures strength and durability. Graphite blanks are lightweight, have a strong backbone, and can cast heavy lures at great distances.
Line Guides
The Alconite guides offer durability and smoothness. The SiC and titanium carbide are excellent materials for guides because they decrease friction and heat and increase sensitivity.
Brand
The brand choice may include many aspects, such as brand loyalty, rod designs, rod quality, and more, and it's mainly a matter of personal preference. Certain brands are more reliable than others in terms of quality and durability. Our advice is to do your research before making a brand decision.
Reel Seat
Saltwater reel seats should be constructed for heavy use while still being as light as possible. Look for a lightweight and strong material.
Grips
Cork grips provide comfort, whereas rubber grips are slip-free and better for maintaining a solid grip. Rubber is very helpful when your hands are wet, cold, or slimy from your catch. It's a bit of a trade-off, but both options are a good choice.
Material
Another key factor to picking rods are material. Choose graphite if you are going for a light and responsive rod. A composite or Fiberglass blank is likely the best option if you are more interested in sturdiness and durability. But usually the best saltwater fishing rods are made of graphite.
Frequently Asked Questions
Related Resources on Saltwater Rods