We may earn a commission through products purchased using links on this page. Products or services advertised on this page may be offered by an entity that is affiliated with us. Learn more about our process here.
What if we told you that the year-long rumor of pricier ultralight fishing rods due to being more difficult to make is just another fisherman myth? In fact, there is a vast selection of fishing gear that anglers can choose from, but only experienced fishermen know which models work best.
Suppose you are looking for a selection of some of the best-rated ultralight fishing rods, each with a unique superpower but having the well-deserved superiority factor in common. This article offers some common ultralight fishing gear beginner anglers can pack in their tackle box on their way out.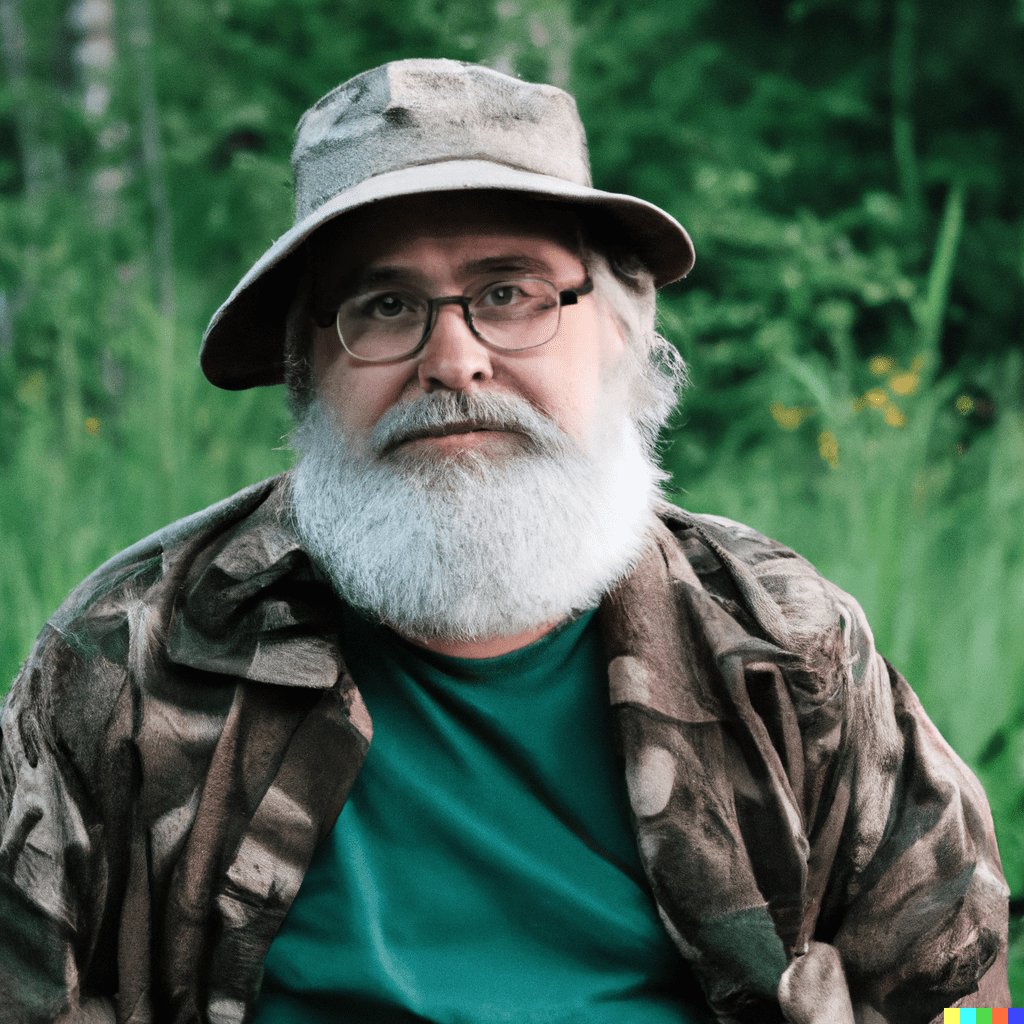 Professional fisherman, who loves to review new fishing gadgets.
Top 3 Best Ultra Light Fishing Rod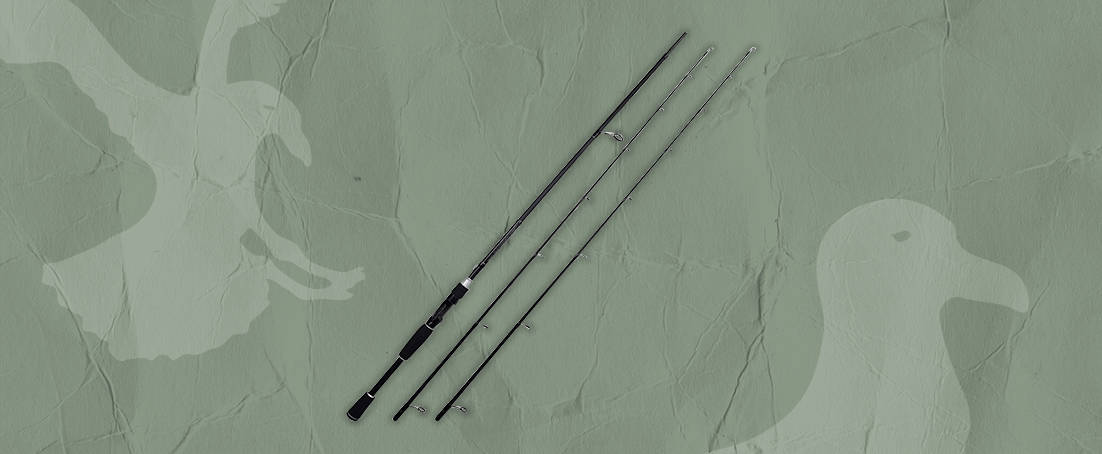 KastKing Perigee II Spinning Rod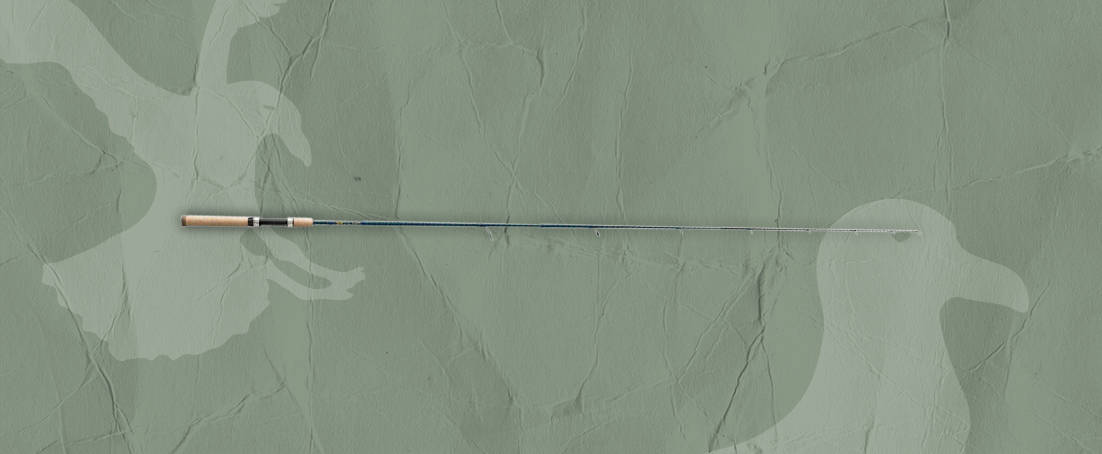 St Croix Triumph Spinning Rod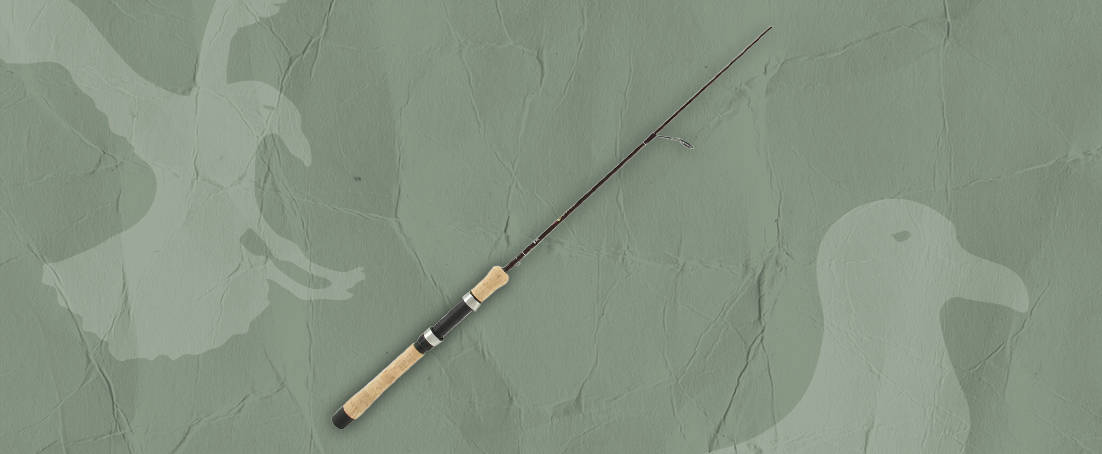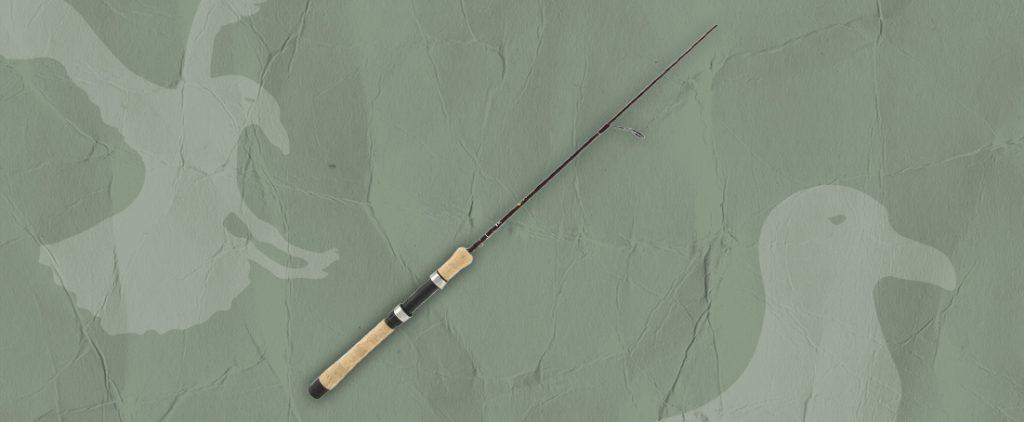 Top 7 Good Ultralight Rods for 2023 Fishing Season
Top Picks for Ultra Light Fishing Rods: Our Recommendations
#1 Best Overall - KastKing Perigee II Spinning Rod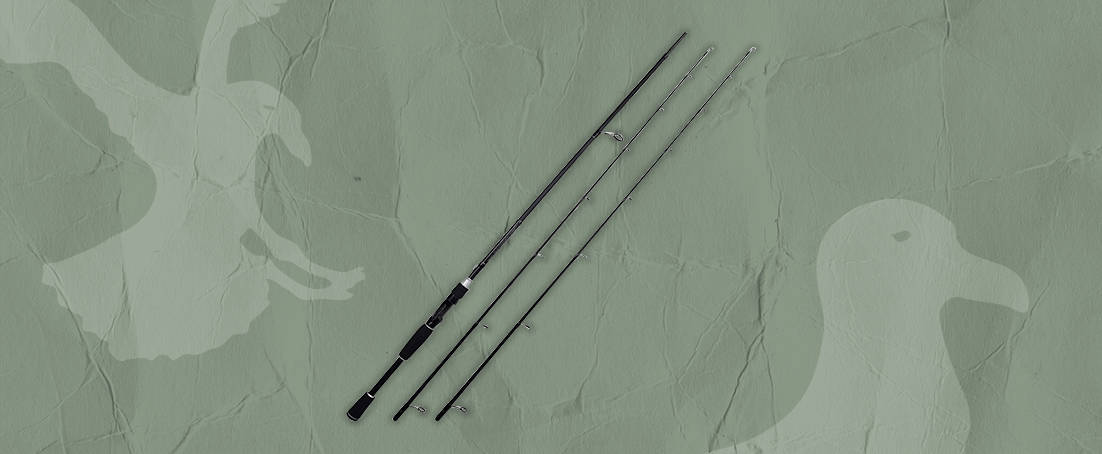 WHY WE LIKE IT: This medium-fast, spinning, and casting rod features the unique technology of KastKing, providing a comfortable yet accurate fishing experience. This 2-piece rod excels in availability and comes in various lengths, allowing all anglers to find their fit. It truly is one of the best ultralight fishing rod you can get your hands on.
Color: Black
Material: graphite, carbon fiber
Action: Medium-fast
Fuji O-Ring line guides
EVA grips
BUYING ADVICE: The Perigee II Spinning rod is one of the most well-balanced rods we've used by far. It offers flex, strength, and a bare finish, adding extra sensitivity. Being a two-piece rod, it also comes with two tips that you can use as needed, but what makes it stand out from other rods are the details, such as the beautiful EVA handle allowing for a comfortable grip.
Looking for the best ultralight rod? Look no further! This fantastic rod, equipped with PTS hybrid joints and high-tech 4-angle control wrapping, might just be the ideal choice for your next fishing adventure.
FEATURES: Compared to other ultralight fishing rods, this KastKing rod is arguably the lightest. The fantastic carbon fiber finish, the high-strength graphite reel seats, and the high-quality EVA grips make it stand out from other similar rods. The hybrid spigot joints help the smooth power transitioning throughout the rod's blank.
#2 Best Inshore Ultralight Rod - St Croix Triumph Spinning Rod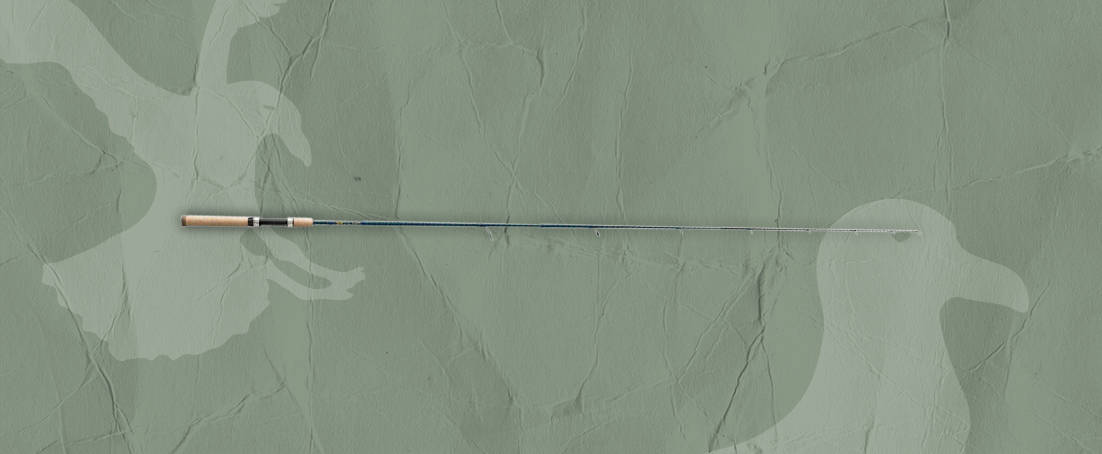 WHY WE LIKE IT: The St Croix Triumph Spinning Rod is a handcrafted design with fast action spinning and great sensitivity. Due to its optimal length and controlled casting, it's a top choice for beginners just starting ultralight fishing. Like other fishing rods from St Croix, this one also offers solid durability.
Length: 5'0″, 5'6″, 6'0″ 6'6″, 7'0″, 7'6″ 
Rod Weight: 4.7 oz
Pieces: 4
Color: Deep Run Blue
Action: Fast
BUYING ADVICE: We found this best ultralight rod comes with great sensitivity and excellent hook power. It's a great choice if you are interested in controlled casting, as it works well for both long and short casting. If you are seeking the best ultralight fishing rods with high value and performance, this is the rod for you.
FEATURES: This model comes with aluminum oxide guides and double foot frames that help keep it ultralight, ensuring excellent castability and steady retrieve. The materials we mentioned give this rod great flexibility and incredible power for an ultralight rod. The Fortified Resin system and SCII graphite blanks make it a favorite among anglers.
#3 Best Ultralight Rod For Surf Fishing - Okuma Celilo Graphite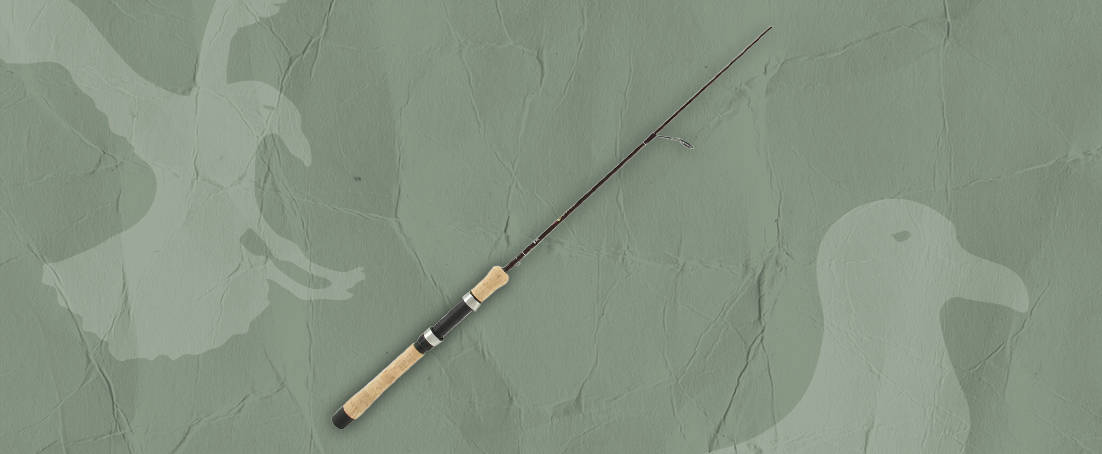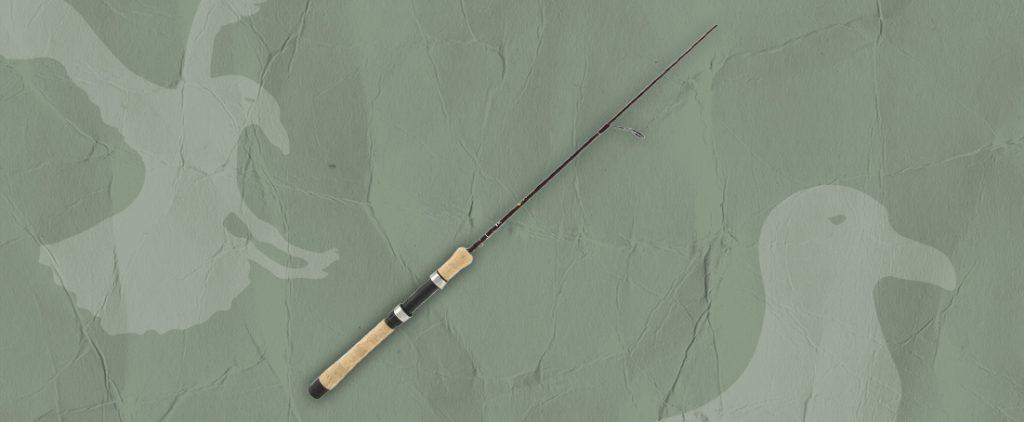 WHY WE LIKE IT: This ultralight spinning rod is quite versatile, but anglers will agree it performs best as an ultralight surf fishing rod. It gets top marks on construction quality and comfort, making the Okuma Celilo Graphite rod an excellent choice for daily fishing. It is available in a wide range of lengths and can cater to the needs of every angler out there.
Length: 5'0″, 5'6″, 6'0″, 6'6″, 7'0″, 7'6″
Weight: 2.2 oz to 5.6 oz (depending on the length)
Pieces: Choice between 1, 2, and 4 pieces
Color: Deep Run Blue
Material: Other
Grip Type: Split
BUYING ADVICE: This one is among the best ultralight spinning rods for surf fishing since it has a solid backbone and can punch above its weight. In our experience, the 5 feet Okuma is better suited for small fish, while if you are in the market for bigger baits, you can choose one of the longer models. You can also check out the best surf fishing lures for the best fishing experience.
FEATURES: The Okuma Celilo Graphite rod is one of the best ultralight rod that's featured on this list. The combination of the Fortified Resin system, Sea Guide Atlas Performance SS304, and the stainless steel hooded reel seat make this rod one of the best on the market. The premium cork handles and flex-coat cure finish can withstand the test of time, offering outstanding durability.
#4 Best Splurge Ultralight Rods - St Croix Premier Spinning Rod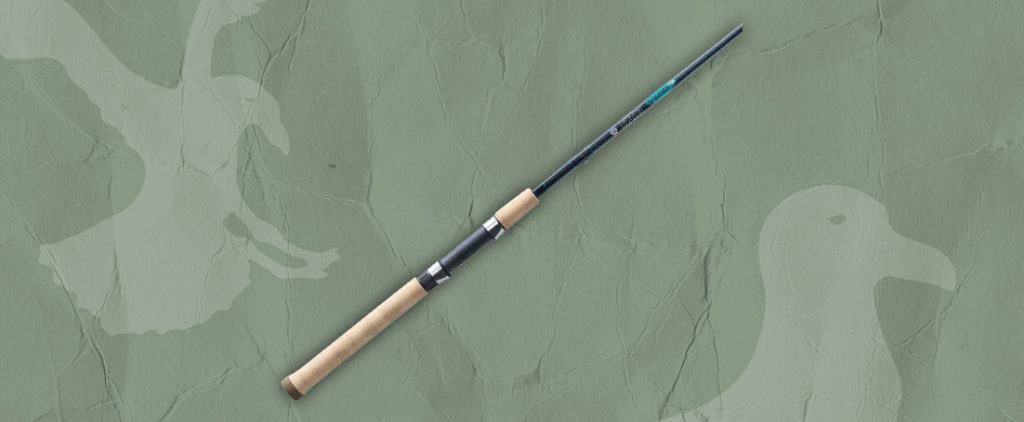 WHY WE LIKE IT: The top-grade materials instantly grabbed our attention upon stumbling on this ultralight spinning rod. We also agree with other anglers that this St Corix Premium Spinning model is one of the best ultralight fishing rods available. It might not be a budget rod, but it is certainly worth the investment.
Length: 5'6″, 6'0″, 6'6″, 7'0″, 7'6″
Material: Blend
Color: Classic Black Pearl
Pieces: available as 1 or 2 piece (depending on the style and length)
Handle material: Cork
BUYING ADVICE: Unlike other ultralight fishing rods on our list, the Premier makes a good choice for fishing smaller fish. It makes a well-balanced bass fishing rod that works well for trout and walleye alike. This model is definitely hard to match, but be prepared to make a splash as it comes at a steep price.
FEATURES: The St Croix Premier features resemble the Triumph model, with an added dual flex coating. Anglers love the SCII carbon construction, comfortable premium cork handles, offering a firm grip, and string aluminum-oxide rings. This model is also handcrafted but lighter, which is why many consider it one of the best ultralight rods on the market.
#5 Best Ultralight Rod For Travelling - Troutboy Black Warrior Combo
WHY WE LIKE IT: This rod and reel combo multi-use model is an excellent choice for casting, spinning, and surfing alike. Like other telescopic rods, it also features slow action, but is also sensitive enough, making it a good fit for ultralight fishing.
Length: 6'0″, 7'0″, 8'0″, 9'0″, and 11'0″
Type of rod: Telescopic
Materials: High-density carbon fiber and fiberglass
Color: Black and blue combo
Weight: Between 5.1 oz to 10.9 oz (depending on the length)
BUYING ADVICE: Many anglers may not go for telescopic fishing rods, but this well-built model is a hit because it can last for years. The premium selling point is portability because it's easy to pack and take anywhere. It makes a solid choice for anyone on a limited budget but interested in taking up ultralight fishing.
FEATURES: It is a well-constructed rod with a stainless steel reel, guides, and a comfortable handle. Made from a combination of high-density carbon and fiberglass, it shows excellent elasticity, sensitivity, and great power. It has a uniquely designed main body, anti-seawater corrosion reel seats made of stainless steel, and is as ultralight as a telescopic rod can get.
#6 Best 2-Piece Ultralight Rod - Ugly Stik Elite Spinning Fishing Rod
WHY WE LIKE IT: The Ugly Stik is the ultimate choice for fans of 2-piece rods. It has a classic design and an ultralight fishing rod compatible with anglers of all levels. Though many anglers consider it a low-end fishing rod, the Ugly Stik Elite offers impressive strength and is comfortable for all-day fishing.
Length: 5'0″, 6'0″, 6'6″, 7'0″
Color: Multi
Material: Blend
Pieces: 1 or 2 piece (depending on length)
Handle Material: Cork
Grip Type: Split
BUYING ADVICE: These rods are known for being tougher than other available ultralight fishing rods. The Stik Elite Spinning rod is also a great casting rod with plenty of sensitivity. It works well with lighter lures and can handle bigger and small fish. Though it is somewhat heavier than other high-end ultralight spinning rods, it shines both in versatility and availability.
FEATURES: This ultralight spinning rod features an excellent design with stainless steel guides and a clear tip for added responsiveness. Made of fiberglass and graphite, it excels in strength, feel, and responsiveness. The comfortable cork handles allow hours of fishing and can be used with all line types offering ideal versatility.
#7 Best Budget Ultralight Rods - Shakespeare Micro Spinning Rod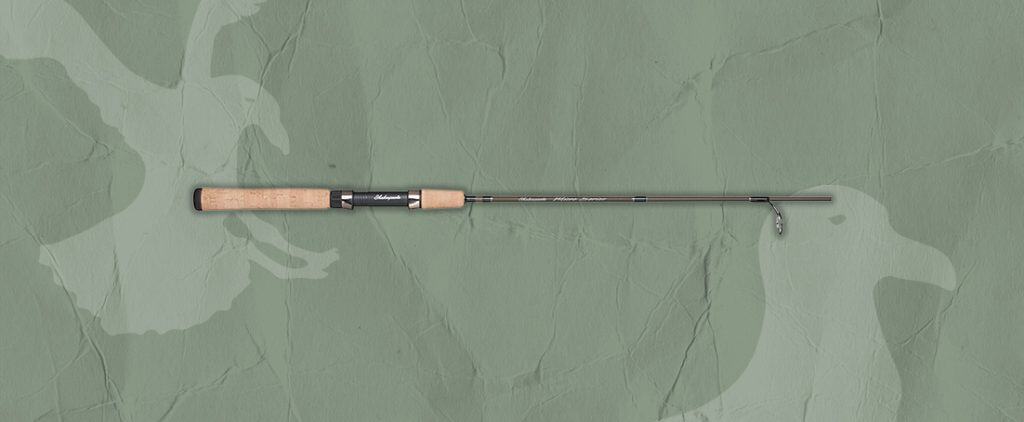 WHY WE LIKE IT: Arguably, this is one of the best ultralight fishing rods for beginners. It is ultra cheap, yet functional and made of quality materials. It comes from a reputable brand in several lengths and offers a 1-year warranty.
Length: 4'6", 5'0″, 5'6″, 6'6″, and 7'0″
Color: Multicolor
Material: Blend
Handle material: cork
Grip type: split
Fishing technique: spinning
BUYING ADVICE: The Shakespeare Micro Spinning rod is a great choice if you want to have some fun with ultralight spinning rods. It is both sensitive and ultralight enough and the perfect choice if you are just entering the fishing world. The low price of the rod may be confusing, but considering it's been around for a long time, it's worth the try.
FEATURES: The Shakespeare Micro Spinning rods come equipped with stainless steel guides, inserts, and hook keepers. The comfortable cork handles offer a firm grip, and it's sensitive enough to offer users the complete ultralight experience.
What Are Ultralight Spinning Rods and How Do They Work?
Ultralight fishing rods are rods designated for catching smaller fish when fishing in shallow waters. Most of these are ultralight spinning rods, smaller and lighter than the typical spinning rod, and paired with smaller spinning reels.
Use the ultralight fishing rods for casting light lures, like spinners and spoons at longer distances. These ultralight rods are especially helpful when targeting trout and panfish, and most of them can be paired with a light line. The best ones usually have a sensitive tip design. You can also check out the best redfish rods.
What are the benefits of using an ultralight fishing rod?
An ultralight spinning rod allows anglers to max out on fresh bait presentation, which is the ultimate goal when targeting small fish. These rods give anglers plenty of freedom to fish just about anywhere, from high-mountain trout fishing to bluewater tuna fishing.
Anglers can use smaller lures and jigs, as well as tender tackle. Since they are lightweight, these rods allow long fishing sessions without getting tired.
Selecting the Ideal Ultralight Fishing Rod for Your Needs
Action
It remains true that ultralight rods have limited power, but in the hands of a more experienced angler, an average ultralight rod can catch 5 to 8-pound fish. The action points to the rod's possibility to bend when casting. Most ultralight fishing rods feature a fast or moderate action meaning they have a sensitive tip prone to bending quickly.
Though action remains a matter of preference, the majority of anglers select fast or extra-fast action ultralight rods as these are the most sensitive. This is mainly because fast-action rods work well for larger fish as well.
Moderate-action ultralight fishing rods are known to provide less control but offer better shock absorption. That's why action preferences will differ from one angler to another at the end of the day.
Rod Length
Most manufacturers make ultralight rods up to 7 feet long to maintain proper casting accuracy. In general, the longer the length of the rod, the casting distance is greater and the casting accuracy is lower.
The most common lengths used for ultralight rods are 5 and 6 feet. Why? Because these lengths are excellent for accurately casting lightweight lures over short distances. The short length is also ideal for small creek or pond fishing.
If you are interested in purchasing one of the longer 7-feet rods, choose one with a stiffer backbone.
Line Guides
The lines for these ultralight rods should not be very thick, but it's important that they are thick-braided.
Ultralight rods often have between 8 to 10 line guides, and some of the best models feature lightweight guides. For anglers fishing in saltwater, looking for corrosion resistance is recommended.
Having more guides on the rod is advisable, offering uniform bending and power while allowing anglers to cast further. More guides mean more money, but they are helpful when fighting a big fish.
Power
The main factors determining the rod's power are the strength of the main line and the heavy lures. The rod's power refers to its lifting or strength. The power rating varies between ultralight, light, medium light, medium, medium heavy, and heavy.
Ultralight rods can bend pretty easily, meaning even a small 2-pound fish will be enough to get your attention. However, don't be fooled by the name, as ultralight should not be confused with weak.
Line and Lure Weight
Matching the line and lure is quite specific. Always pair slender ultralights with lighter lines and smaller lures. The line weights of the rod should be between 2 to 6 pounds, while acceptable lure sizes vary between 1/64 oz to 1/4 or 1/2 oz.
Material
Rods differ in material, with some being made of carbon fiber, fiberglass, or graphite, while others use composite construction.
Carbon fiber is the most expensive, both the strongest and lightest material of all, and comes at a hefty price.
Graphite is the second-best choice, and it is ultralight yet stiff and strong and makes a durable option.
Fiberglass is the least expensive and heaviest option but offers solid strength.
Handle
Ultralight fishing rods feature either a cork or EVA foam handle and which one feels more comfortable entirely depends on personal taste. Some anglers prefer the cork handle, while others find the EVA handle more comfortable. It offers them a connected feel and doesn't diminish the sensitivity.
Reel Selection
You can expect an ultralight rod to always be paired with a spinning reel. This is because spinning reels offer less friction than alternatives such as close-faced reels and bait casters. Spinning reels of 1000 to 2500 are often suitable for ultralight rods.
Frequently asked questions about ultralight rods