We may earn a commission through products purchased using links on this page. Products or services advertised on this page may be offered by an entity that is affiliated with us. Learn more about our process here.
Due to various safety reasons, you shouldn't be fishing at night. But some fish come out during this period, which is why many anglers tend to cast their bait in the late hours of the day.
If you're an avid night fisher, keep reading, as we will give you a rundown of the best night fishing lures that double as the best spring bass lures. We also offer just enough info to help you cross the creel limit.
Top 3 Night Fishing Lures
Best Night Fishing Baits to Catch a Bass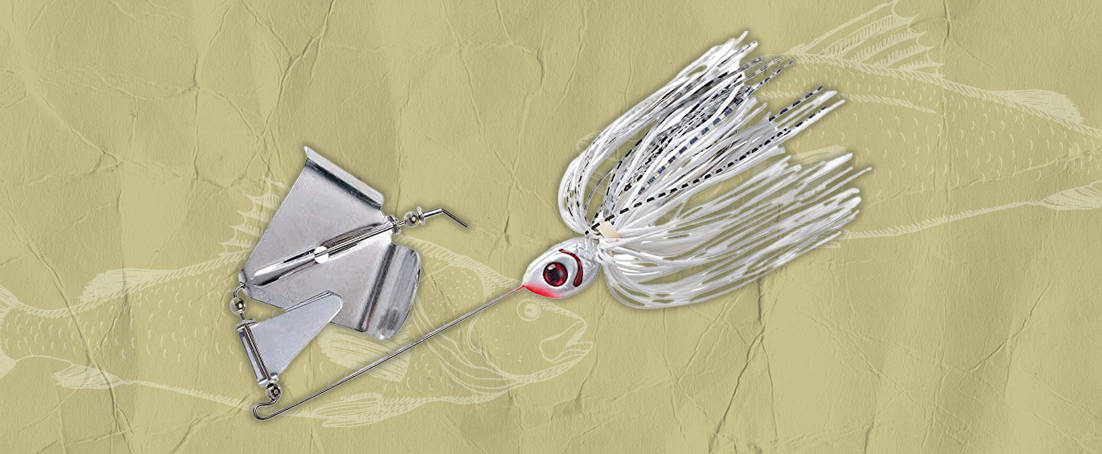 Weed Guarded Night Fishing Baits
Best Night Fishing Baits for Shallow Water
Strike King Square Bill Crankbait
Recommended Night Fishing Lure Types
Spinnerbaits
The movement that spinnerbaits make in combination with flash, and thump is what makes these lures a top choice for night bass fishing. When using spinnerbaits, you can target the same fishing areas as during day time, including docks, laydowns, and vegetation lines.
A well-light dock is a perfect place for catching fish during the nighttime with these lures. The light creates an illusion, and the bass is easily fooled into thinking that it is still daytime. The best strategy for dock fishing with spinnerbaits is to slowly roll around the dock edges and wait for a tug.
Topwater Poppers
These fishing lures are best reserved for full moon phases. The night sky is at its brightest, and light easily reflects off the bait. Topwater lures also make an ideal choice due to the fact that these lures make a big splash upon hitting the water's surface.
The popper sounds they make when retrieving is also great use as, during nighttime, the ultimate goal is to be heard, as getting seen by the bass is somewhat harder.
Jigs 
During the night, bass are usually tucked in at the bottom, which means they have a different striking zone location. To get their attention, you can use a big jig bait as these create a lot of noise and will attract their attention as the action is happening just a few feet away.
Buzzbaits
Buzzbbaits make a good choice for any part of the night, but they are specially tailored to strike a chord in the bass ear during the period between dusk and dawn. Not only do they make plenty of noise, but they also create a silhouette.
These lures will create a good amount of commotion across the water's surface and will very likely grab the bass's attention.
How to Select Night Fishing Lure?
Size Down 
Naturally, bass use the night to lay low and get some rest. This doesn't mean that they will be totally uninterested in grabbing a bite, but they are also unlikely to track a lure halfway across the pond. Even more, if the lure is bigger.
By sizing down on your lures, you will deceive them into thinking it's easy prey. You can add to the effect by adding in some red to trick them into thinking they are pursuing an injured baitfish.
Darker Colors
Your night fishing lure should be a darker color, such as black, pumpkin, or blue. The reason is that during this period of the day, fish won't be able to see the lure, easily mistaking it for prey. Darker colors are especially effective for nights when the moon is dim and there is a heavy cover of clouds.
Make Some Noise 
As you can't really rely on visibility during the night, you need to use other methods. We recommend you use nighttime bass lures that make a lot of noise, such as buzzbaits, frogs, and chatter baits. Using these lures in combination with light reflection will surely bring you the attention you are seeking and give you plenty of opportunity to catch fish.
Tips for a Successful Night Fishing Expedition
Slow It Down 
In the realm of night fishing for bass, the key to success lies in understanding their opportunistic nature. Engaging in an all-out pursuit won't entice them; instead, finesse is the way to go. Embrace a slower, more deliberate presentation with alluring baits, allowing their instincts to guide them toward your offering.
Simply said, bait them. A lure in front of their face that seems like an easy target and requires little effort is a sure way to catch bass.
Don't Lose Focus
In the realm of night fishing, employing a deliberate pace is paramount, but let's not mistake it for lethargy. Engage in a calculated dance with your baits, igniting curiosity through well-timed casts and constant retrieves. By creating enticing noises and maintaining an active presence, you'll captivate the bass and entice them to strike with fervor.
Prioritize Safety at All Times
Safety should always be among your top priorities, but it is especially important for nighttime bass fishing. Gather your safety gear and make sure you have all the essentials, including:
A headlamp
Flashlights
Life preservers
A first-aid kit
Pro Tip: Rig everything before getting to the water. Standing on a boat trying to rig two rods while using a flashlight may take you a while.
5 Best Night Fishing Lures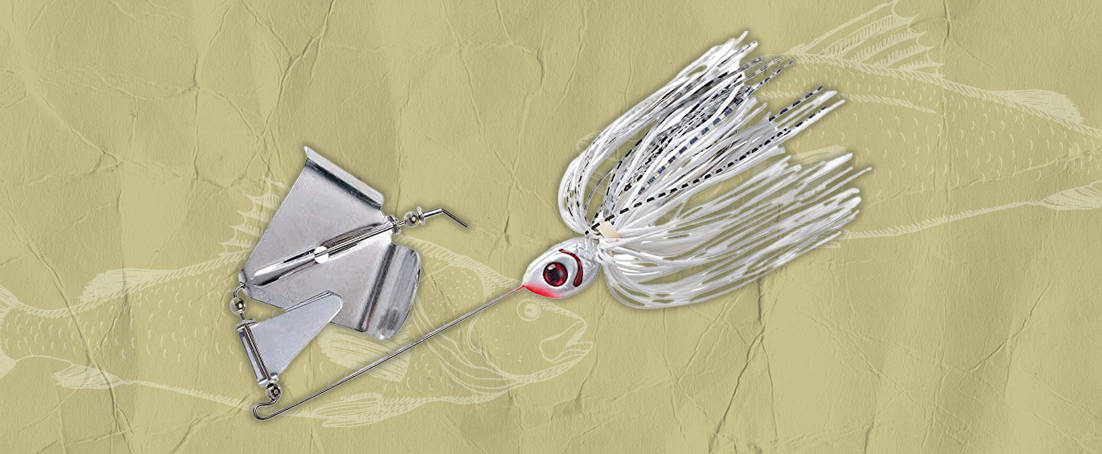 WHY WE LIKE IT: If you are someone who gets a thrill out of getting bass out of their comfort zone and onto the water surface after nightfall, then this buzzbait is what you've been looking for. It features all the standard operations you'd expect from a buzzbait but has a unique red-eyed touch making it adequate for night bass fishing.
Weight: 0.023 pounds

Colors: 5 colors to choose from, including Snow White Shad, Citrus Shad, and Black
Material: silicone, aluminum
If you are looking to catch bass during the night by luring it out on the surface, then this is the best buzzbaits for bass. The black BOOYAH buzzbait comes with a touch of red and a red eye, making it all more alluring by coming off as a wounded fish.
FEATURES: The extra interference blade this model features allows for greater water commotion and noise. It checks out all the optimal weight and size requirements, which makes it a great choice for night bass fishing.
WHY WE LIKE IT: The Booyah Boo is a standard one-size jig that comes with a pumpkin-colored weed grass design and a black nickel light hook which make it ideal for night bass fishing. Jigs are commonly used as good night fishing lures due to their bulk structure and unique movement, and this jig seems to have it all.
Weight: 0.016 – 0.031 pounds

Colors: 6 colors to choose from, including Green Pumpkin, Watermelon Pumpkin, and Black/Blue
Material: nickel hook, silicone, magnum
FEATURES: No doubt, this jig makes the list of the best bass lures with good reason. It features a flat bottom, a tapered jighead, and a sharp hook with a durable skirt. It comes at a fair price, but the weed guard may need some trimming.
Strike King Square Bill Crankbait
WHY WE LIKE IT: This lure comes with chip-resistant finishes meaning it easily deflects from wood and rock cover and returns to the center. Keep in mind the Strike King Square Bill Crankbait lure is designed with largemouth bass in mind.
Weight: 0.094 – 0.16 pounds
Colors: 53 colors to choose from, including Bluegill, Bully, Chili Craw, and Fire Tiger
Material: blend
Fishing crankbaits at night might seem like an odd idea, but it works. The Strike King Square Bill crankbait is easily one of the best crankbaits for bass. It has a resilient design, as well as colors and a live-like appearance to help catch massive bass. Get this little gem if you want a night fishing lure that will elevate your game.
FEATURES: Compared to other bass fishing lures, this one is significantly smaller in size, but that's not likely to be an issue. The 3-D look-alike design makes the Square Bill all the more attractive, and hungry bass will make a bite as soon as the lure comes in sight.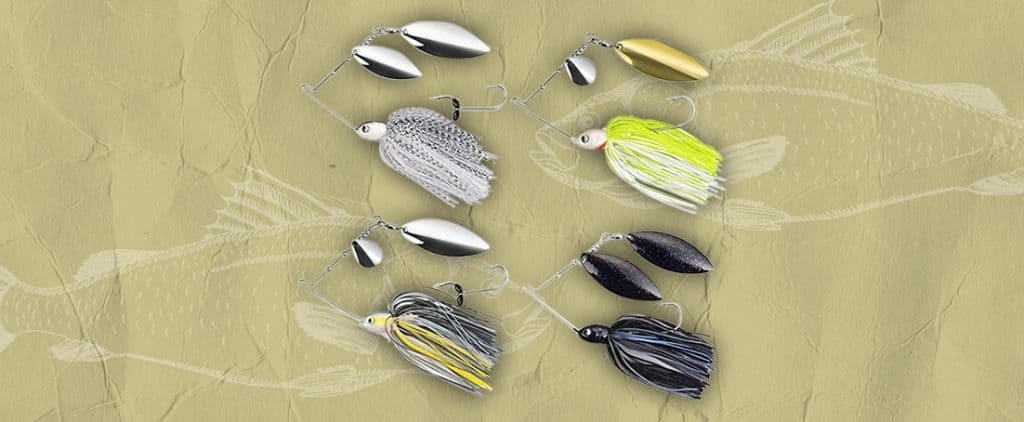 WHY WE LIKE IT: This kit makes a solid choice for any angler looking for realism in a spinner bait. What adds to the flair of this kit is the fish-shaped head with its realistic eyes but also the diversity it offers. The set is made of different colored baits, including black and blue, which are perfect for night bass fishing.
Weight: 0.015 – 0.03 pounds
Colors: 10 colors to choose from, including Double Willow, Blue/Black, Chartreuse, and Fire Perch
Material: stainless steel, plastic
This is easily one of the best bass fishing lures. The stainless steel wire and ball bearing swivels make for a quality, durable structure perfect for heavy vegetation fishing. Additionally, the fish-shaped head and electro-plated blades are sure to attract bass attention.
Their Willow and Colorado blades are what make these an ideal choice for night bass fishing. Adding to the angler's dream, the kit comes with 2 bonus stinger hooks.
FEATURES: There is really no way to go wrong when choosing the Madbite Spinnerbait. If you want to catch bass during nighttime, this lure can provide a solid experience due to the fact you can choose several options (regarding weight and color) and tailor each throw to the needed circumstances.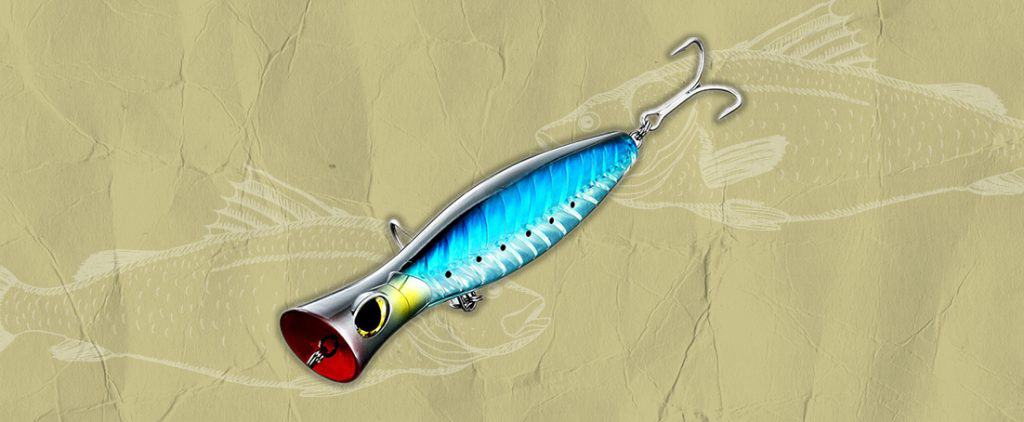 WHY WE LIKE IT: HAOOPYHO FISHING, the company behind this lure, has more than 15 years of experience on its side and is dedicated to providing anglers with carefully designed OSP lures that are sure to make their fishing experience more enjoyable. This lure comes with great quality and design, curated to imitate the fish sound wave and grab the attention of nearby bass.
Weight: 0.23 pounds
Colors: 13 colors, including Green/Gold, Hot Steel, and Blue/Black
Material: stainless steel, acrylonitrile butadiene styrene
Though many will agree that lures capture more fishermen than fish, the lavish look of this piece is misleading in no way. The OSP is designed to withstand lower water temperatures which are critical to night bass fishing.
In our personal experience, attracting bass during the night comes easily with this little tool. We would say that its bonny injured fish body is what adds to the appeal. If you really want to try out one of the best night fishing lures in the game, get this rig.
FEATURES: This OSP topwater bait is available in two distinct colors and can be purchased in three sizes aimed to suit varying needs. It comes with quality VMC hooks which are solid but can benefit from some altering.
Frequently Asked Questions