We may earn a commission through products purchased using links on this page. Products or services advertised on this page may be offered by an entity that is affiliated with us. Learn more about our process here.
A drop shot rod is one favorite fishing gear for beginner and intermediate anglers mainly because it's versatile, easy to handle, and it's the best bass fishing technique. Not many anglers will argue that the best drop shot rods are subtle yet sturdy, and we couldn't agree more.
The best drop shot rods should be able to assist you in catching bass, whether a largemouth or smallmouth. Geared up on a drop-shot rod, you will have it easy catching a musky from under weed beds — a longer rod will definitely contribute to a better drop-shotting experience!
Since drop shotting is a finesse technique, you should probably steer clear of a heavy-backboned rod.
Besides handpicking the best rods for drop-shotting, we didn't forget about inshore fishing rods, either. We have pinpointed the best of the best in drop-shot and elaborated on the main aspects of drop-shotting, so stay tuned!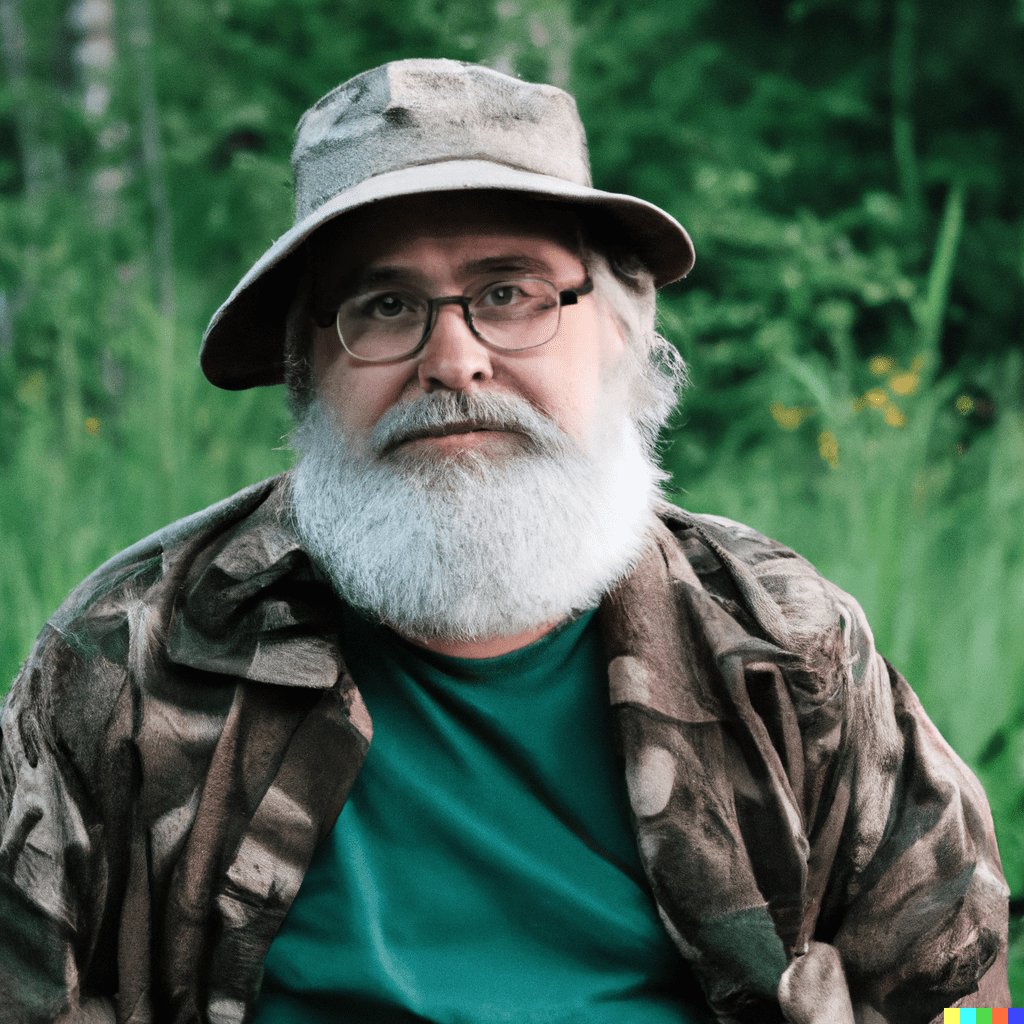 Professional fisherman, who loves to review new fishing gadgets.
Top 3 Best Drop Shot Rods
Best Overall Drop Shot Rod
St Croix Premier Series Casting Rod
Best Drop Shot Rod for Larger Fish
Best Drop Shot Rod for Sensitivity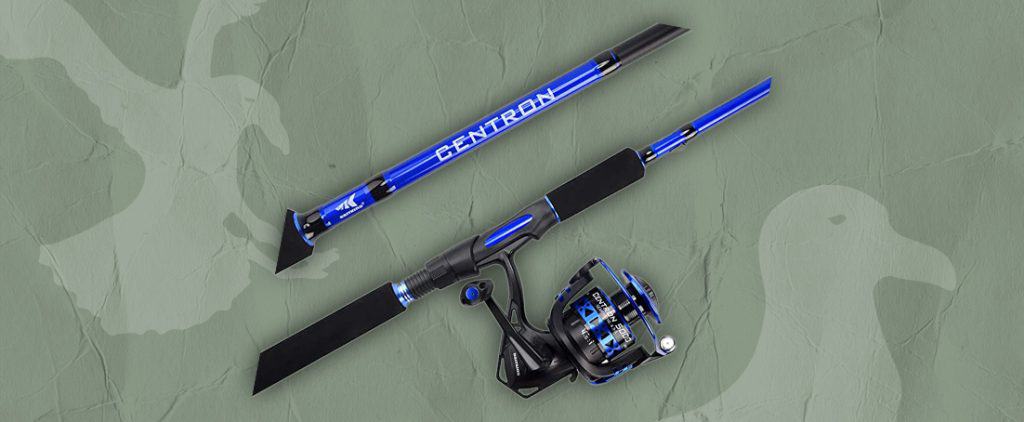 KastKing Centron Spinning Rod
Best Drop Shot Rods (Quick List)
Our Expert Reviews of Drop Shot Rods
#1 Best Overall - St Croix Premier Series Casting Rod
WHY WE LIKE IT: The U.S.-made St. Croix Premier fishing rod is one of the best casting rods, overall. Its aluminum oxide inserts add to drop-shot rigs' overall finesse technique experience. The 7′ drop shot rod is a medium power rod that offers the right balance and strength with a sensitive rod tip. The St Croix Premiere rod is your ultimate casting rod for dropshot rigs.
Length: 5'6″, 6'0", 6'6″, 7'0″
Power: Medium-light, medium, medium-heavy, heavy
Action: Fast
Material: Blend
OVERVIEW: We particularly like the St.Croix for its sensitivity and the ability to navigate it by both hands for a firmer cast. The 7'9" length made it the ideal fly rod for steelhead fishing – it made chasing steelhead a walk in the park! The tip is perfect for worms and Senko lures, while the medium-light backbone delivers the right amount of power — exactly what you'd expect from a firm hookset. Beware not to use lighter lines because they will affect the casting distance. St Croix rods and the Premiere series, in particular, really did deliver. It's a medium-light rod of super quality and enough sensitivity to catch big fish!
FEATURES: The high-modulus graphite isn't the only strong point the St Croix Premiere boasts — the cork handle is noteworthy, too. Designed using top-shelf natural cork, the handle is long enough to hold with both hands, in case you play with a musky from underneath a rock or a tree stump.
#2 Best for Larger Fish - Penn Battle III Combo
WHY WE LIKE IT: Considering the price, this is an excellent rod that's amazingly built and robust and will last for many fishing trips. The rod handle is suited for ambidextrous use. The smooth crank, medium-light power, and powerful drag make this drop shot fishing rod the perfect choice. Check out our top picks of rod and reel combos for a greater selection.
Length: 6'6", 7'0″, 8'0″, 9'0″, 10'0″
Power: Light to heavy
Color: Black/Gold
Material: Composite
OVERVIEW: If you're used to working with some of the best spinning rods, you won't regret trying the Penn Battle III Combo — it's a spinning rod and reel combo worthy of some serious angling. Who said drop shot rods are expensive rods? The Penn Battle III is a super affordable option that stands tall among the competition.
FEATURES: From smooth power to strength to capacity, you can use this combo drop shot rod in any season. Boasting 5 sealed bearings, machined gears, and an all-metal structure (including the rotor and spool), the Penn Battle III will stay with you through thick and thin (and we mean some serious bass fishing!)
#3 Best Sensitivity - KastKing Centron Spinning Rod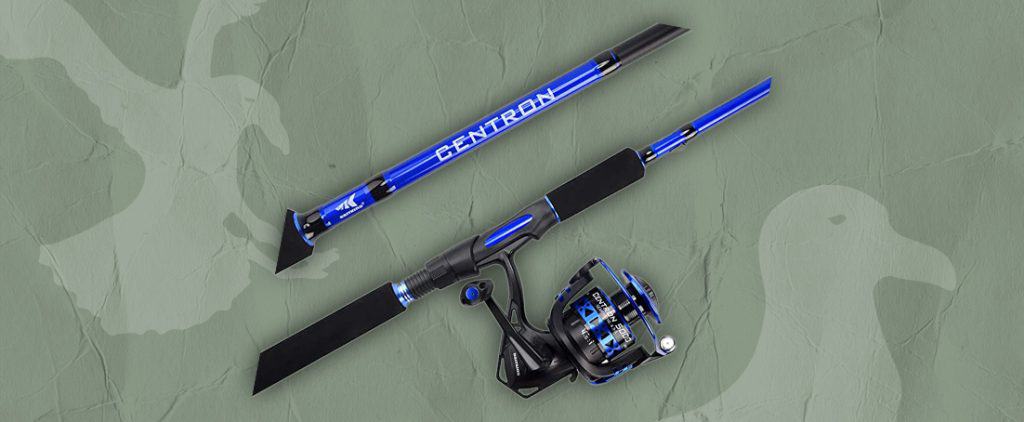 WHY WE LIKE IT: Centron's attractive, brilliant finish and high-strength two-color anodized aluminum spool, with a power launch lip for farther casting, holds more line than competitor's models that sell for much more.
OVERVIEW: KastKing is another brand known to deliver awesome drop shotting gear, much like the Centron spinning reel of great value at virtually any fishing skill level. Those who have tried it are certain the Centon will turn any angler into a pro — it is the most sensitive rod you'll ever hold in your hand!
FEATURES: This is a great lightweight rod for finesse fishing. Thanks to its soft tip, you'll feel even the tiniest nibbles to catch fish. The narrow graphite frame design and the high-performance features of the rod deliver incredible stopping power ringing up to 17.5 lbs. The non-integrated ball bearings and one instant stop, one-way-reverse bearing ensure a smooth yet steady performance like a good drop shot rod should have.
#4 Best Budget - KastKing Perigee II Spinning Rod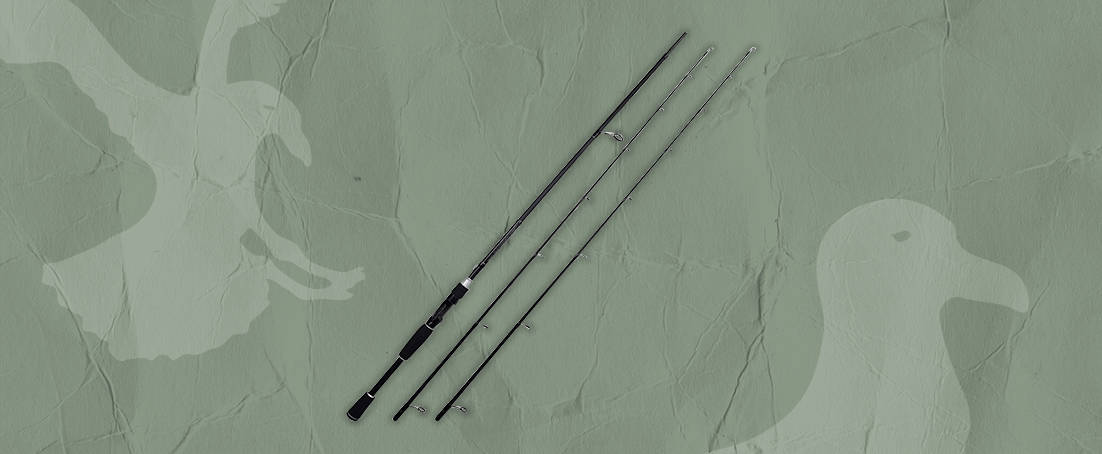 WHY WE LIKE IT: Our list of the best dropshot rods had to include another KastKing entry — the Perigee II — an excellent spinning rod from all the spinning rods used for dropshot. If you ask any seasoned angler which is the best drop shot rod, they'll probably tell you that drop shotting rods don't have to cost a fortune and that a cork handle is a must.
Length: 4'6", 5'0", 5'6″, 6'0", 6'6", 6'7″, 7'0", 7'1", 7'4″, 7″6″
Power: Ultra ligth to heavy
Action: Moderate, fast
Material: Graphite/carbon
OVERVIEW: This spinning rod is probably the best option for rookie anglers who want to feel high-quality gear in their hand. The 7′ and 6'7″ are excellent casting rods for drop-shotting and finesse fishing.
Moreover, with more than 29 models to choose from, the Perigee II is a good drop-shot rod to use as a spinning rod since it's super lightweight. Plus, you can use the Perigee II as a solid Texas rig!
FEATURES: The Perigee II is perfect for beginners and other anglers, too. In fact, you probably won't come around a more solid carbon rod at the price of the Perigee. The quality-made Fuji line guides, the EVA foam grip handle, and the Saf-T hook setting are all features of a high-end rod that you can find on the Perigee II spinning rod.
#5 Best Premium - St. Croix Avid Series Inshore Spinning Rod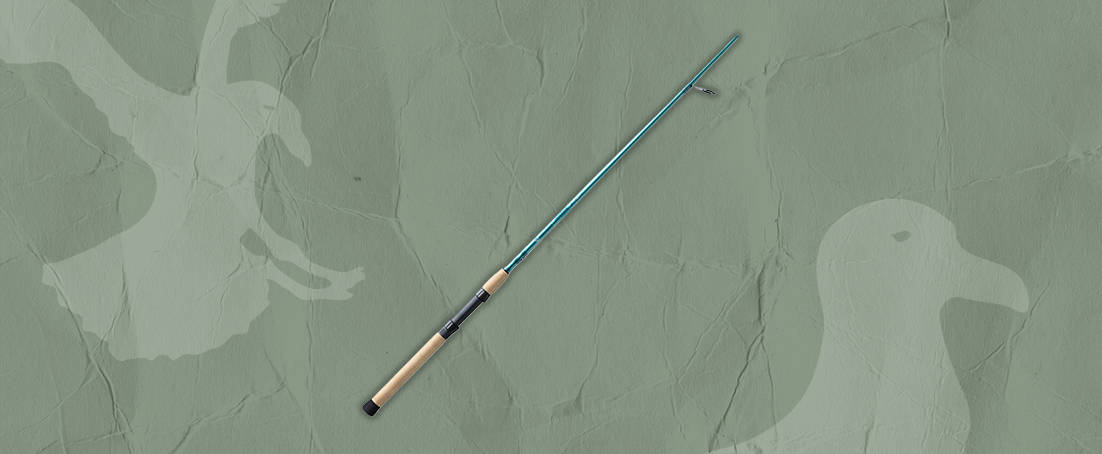 WHY WE LIKE IT: We saved the best for last — another of the St. Croix rods that we simply couldn't bypass. The Avid series deliver awesome, premium rods for any spinning setup, and compared to other rods (Loomis rods, for example), the options offered by St. Croix are more affordable.
OVERVIEW: With a 15-year transferable warranty, choosing this fast-action drop shotting rod is a no-brainer. It's built to perform well for inshore fishing and is proudly handcrafted in the States.
FEATURES: Component and performance-wise, this inshore spinning rod is the ultimate drop shotting winner! It boasts an integrated poly curve tooling technology that removes transitional points in the rod taper. It also features high modulus SCII carbon, with strong aluminum-oxide rings and titanium frames for the best protection against corrosion like a good drop shot rod should do.
Factors to Consider When Choosing Dropshot Rods
Trout-catching spinning rods or drop shot rods should come with a sturdy yet palm-hugging handle, preferably made from EVA foam or natural cork. Other than the handle, the length of the rod and the materials are vital to make the right choice for a good dropshot rod.
How to Select the Right Fishing Rod Length?
Any rod in the range of 6'6″ and 7′ in length is considered the best drop-shot rod. Choose the rod length that will allow you to have control. Finding the right rod will also depend on your fishing location, casting distance, etc.
In general, longer rods are fitter for casting greater lengths; on the other hand, shorter rods offer more accuracy.
Comparing Rod Materials: Graphite vs. Fiberglass vs. Composite
Generally, rods are made of graphite, fiberglass, or composite, the most common rod materials. Graphite is a strong material that's both stiff and super light. Spinning poles made of graphite are super sensitive and very durable.
For one, a spinning rod made of fiberglass is somewhat heavier and more affordable than graphite rods. Sensitivity-wise, these rods are not as sensitive nor as stiff as graphite rods, but they can be quite strong, making them an essential gear for any angler.
Composite rods also deliver nice power and are perfect as fishing rods to use in windy weather and large streams. The best drop shot rod made of composite should be able to withstand a sizable steelhead, a musky, or a big bass.
The Pros and Cons of Using Fiberglass Fishing Rods
Pros
Durable
Affordable
Flexible
Cons
The Pros and Cons of Using Graphite Rods
Pros
Amazing sensitivity
Lightweight
Accurate
Cons
The Pros and Cons of Using Composite Rods
Pros
Speed/action can be tweaked
Flexible
Versatile
Cons
Expensive
Lack in accuracy
Action Types in Fishing rods: Slow, Medium, and Fast Explained
Inexperienced anglers might have a hard time distinguishing between power and action in rods, which is totally understandable. The rod's action depicts where the bend of the rod tip will start on the rod blanks when you weigh the line.
Which action type of fishing rod you choose depends on the finesse techniques you wish to employ. A fast-action rod typically tends to bend on the higher part of the blank. A moderate-action rod (a medium-action rod) will start to bend lower toward the mid-section of the rod and the reel seat. A slow-action rod will begin to bend in the lower third of the rod.
When to Use Fast (Heavy) Action Fishing Rods?
Fast-action rods are a superb choice for short to long-distance casting, assuming you use single hooks for worms and jigs. It's also best used for moving the lure fast when you get a bite.
These rods are used to target many species including largemouth bass, stripper, and pike. In general, fast action rods work best in deeper waters when targeting stronger and deeper predators.
When to Use Medium Action Rods?
Medium or medium-heavy action delivers solid hook power and are often a great choice for spinnerbaits, buzzbaits, and bladed jigs on treble hooks to create so-called reaction bites.
Whenever you need to retrieve the line fast and straightforward, medium-power action rods will do the trick. These rods deliver more of a casting distance without sacrificing the hook-setting power.
When to Use Slow (Light) Action Rods?
Slow-actioned rods are your typical fishing rods that fully bend from the rod tip to the handle and reel seat. There are some slow (light) action that even bend through the grip, which can feel a bit unorthodox even to seasoned anglers.
Slow-action rods are your go-to choice if you enjoy fishing with more lure weight. The best rod for slow action will work great with any lures or sinkers. Light power will offer a highly enjoyable angling experience if you use braided lines.
Determining the Appropriate Rod Power for Fishing
Getting a medium light or a medium power-rated rod for drop shots is vital if you use a line in the 6 to 12 lbs range. The power feature of a rod blank determines the amount of lure weight you can use to achieve optimal performance.
Lighter fishing techniques, like fly, spinning, or plug tackle, work best with lighter rods. If you choose a super lightweight rod, you are rising catching bass since the pod's power will not correlate to the typical bass strikes.
Understanding the Significance of Rod Markings and Specifications
Quality-made rods will usually print three sets of numbers on the rod blank. If you've had St Croix or KastKing spinning poles before, you have probably noticed three of four numbers in the first set — these usually mark the rod length and type.
The second set of markings defines the line, and the third marks the optimal lure weight. You can also find specifications about the line's breaking strain, as well as which lure sizes or baits to choose. Knowing these specs and understanding the markings will help you pick the best drop shot rod for your needs.
The Importance of Selecting the Right Weight Class for Your Fishing Rod
If you prefer bass fishing, you should be very careful to find the proper lure. If you fish with a lure that's too light, you may experience your rod not loading as it should, and your cast will be shorter.
On the other hand, if the weight on the rod is too heavy, the rod will load excessively, and you'll end up throwing a dull cast. With the right lure weight, you are giving your rod the best tools to work with, so you can experience its optimal performance.
The weight class of a rod is usually measured by the maximum recommended weight, and it's marked on the rod in either pounds or kilograms.
Frequently Asked Questions