We may earn a commission through products purchased using links on this page. Products or services advertised on this page may be offered by an entity that is affiliated with us. Learn more about our process here.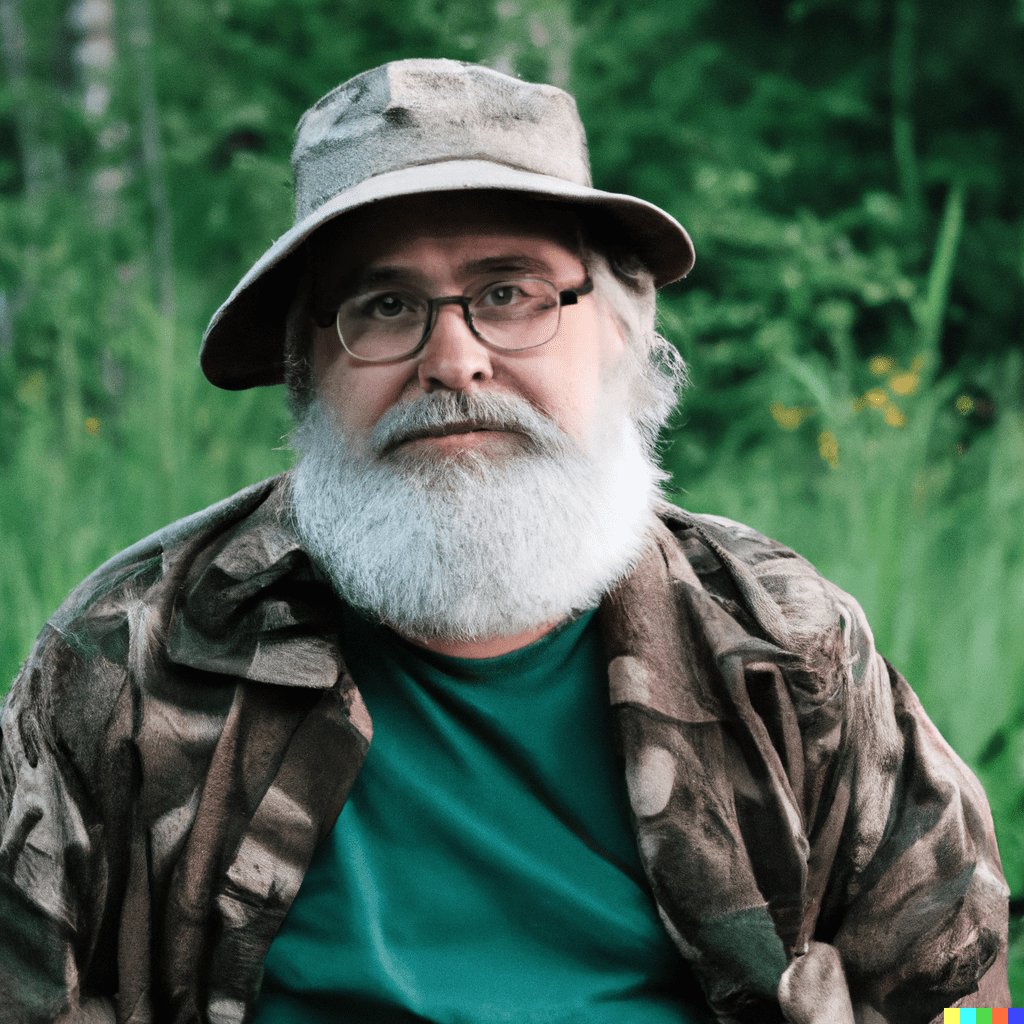 Professional fisherman, who loves to review new fishing gadgets.
You know that heart-pounding moment when a white bass takes the bait? It's pure angler's adrenaline. So, from one angler to another, let's dive into the world of the best white bass lures. I'll spill some fisherman secrets and share my own experiences. Ready to uncover the top lures for white bass in any fishing situation? Let's reel 'em in.
Best Swimbait Lure For White Bass Fishing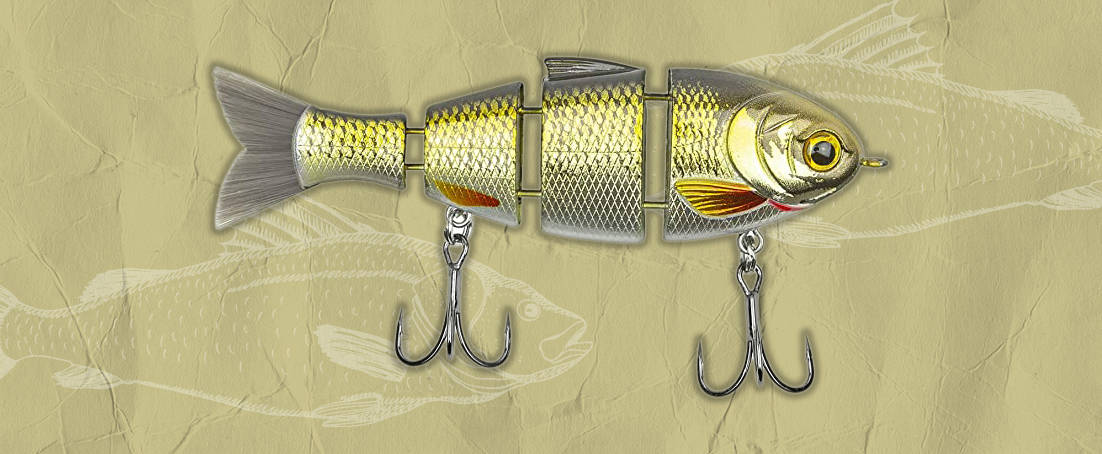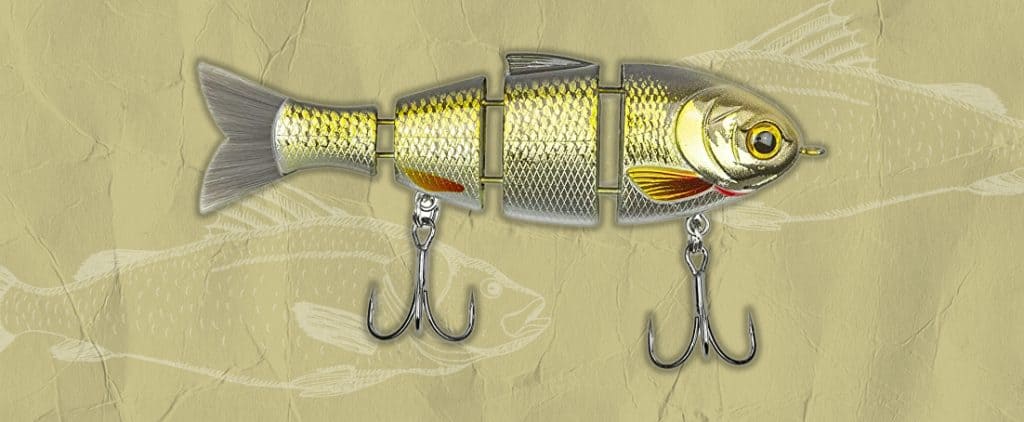 Best Topwater Lure For White Bass Fishing
Best Crankbait Lure For White Bass Fishing
How to Choose White Bass Lures?
Season
When it comes to white bass fishing, I've learned that timing is crucial. Those clever fish start making moves when the water temperature hits around 50 degrees. First, the males head toward the tributaries, followed by the females a bit later, after about a week or two.
For prime white bass action, spring is the season to aim for. Summer can be a bit trickier since they tend to dive deeper to escape the heat. But in the fall, they come back to shallower waters, packing on calories before winter.
Speaking of winter, you can try your luck, but be prepared for some patience and deeper water fishing.
Forage
White bass are schooling champs. Find one, and you're likely surrounded by more. They love hanging out around creek mouths, flats, ledges, and structures, gorging on baitfish like bony bream. So, having curly tail grub baits in your tackle box is a smart move for any bass angler.
But here's the secret sauce: they're obsessed with threadfin shad. If you spot minnows, wild shiners, or threadfin shad near the surface, you've hit the jackpot for white bass action.
Presentation
Now, let's talk lures. To tackle white bass effectively, you need a diverse lure collection. If you're aiming to lure them to the surface, go for those that mimic wounded fish – they can't resist.
During spawning season, whip out jerkbaits and master the twitch retrieve technique. Understanding their feeding habits lets you choose the right lures for each season, giving you the edge in presenting your bait just the way they like it.
White Bass Fishing Tips
This a short overview of our full guide on how to catch white bass.
Hook
the type of hook you use is important. Usually, the best choice for catching white bass is either a 3/0 or a 4/0 hook.
Water Temperature
The optimal temperature for fishing white bass is somewhere between 50 to 60 degrees Fahrenheit. Still, as we mentioned, it is possible to catch these fish in cooler temperatures.
Time of the Day
The best time for white bass fishing is early morning or late during the evening, meaning you should either toss before sunset or at the break of dawn.
Look for Structures
Anglers looking for white bass should know around what structures bass are more likely to lurk. This, however, can change with the season. In spring, white bass may be found near shorelines and docks, while in fall and winter, white bass is usually relocated to structures such as ledges and drop-offs.
5 Best Lures for White Bass Fishing
Best Overall White Bass Lure
Catch Co Mike Bucca Baby Bull Shad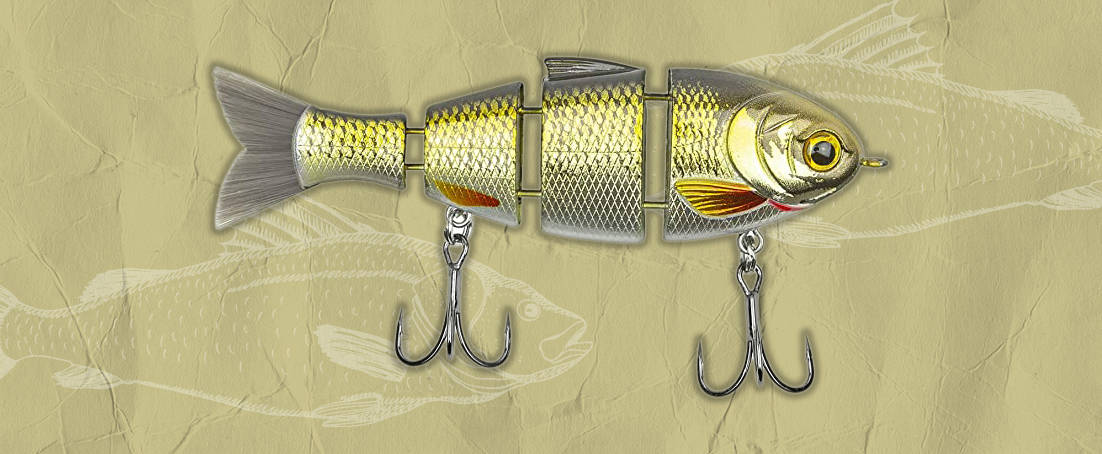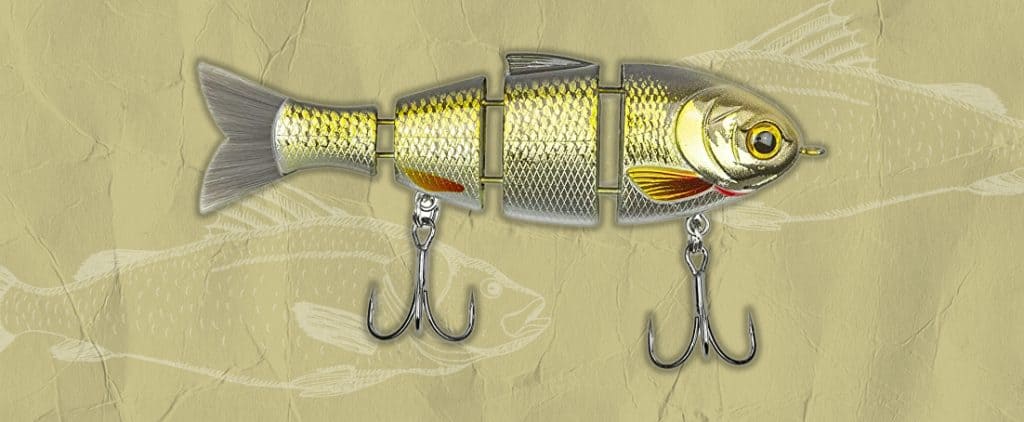 WHY WE LIKE IT: I recently got my hands on the Catch Co Mike Bucca Baby Bull Shad, and let me tell you, it's a game-changer. This fishing lure is a result of a sweet collaboration between Catch Co and the legendary angler Mike Bucca. It's not your average swimbait; it's a slow-sinking, tough-as-nails plastic lure that's designed to withstand the toughest battles with big fish.
What I love about this swimbait is that it doesn't demand fancy gear or specialized tackle. Whether you're a seasoned angler or just getting started, you can easily work this lure to perfection. The realism in its swimming action is mind-blowing, and it doesn't take much effort on your part to make it dance enticingly in the water.
Material: Durable ABS plastics

Weight: 0.031 pounds
Colors: Available in 7 colors including Golden Shiner, Bumble Bee, and Bluegill
OVERVIEW: Now, let's talk about its fish-attracting powers. Despite its small size, this swimbait has a magnetic pull that big bass can't resist. When I took it out for a test run, I couldn't believe the response. Peacock bass were practically fighting over it. The lifelike paint job, combined with a touch of vibrant colors, makes it stand out underwater.
Plus, those hooks are sharp as a needle, ensuring you won't miss a single strike. And it's built to last, so you won't be saying goodbye to this lure anytime soon unless, of course, you misplace it in the excitement. All in all, the Catch Co Mike Bucca Baby Bull Shad is a must-have in any angler's arsenal. It's affordable, versatile, and a true fish magnet. Give it a try, and you'll be hooked.
FEATURES: This downsized bait meets the basic requirements of all anglers looking to catch white bass. It comes with practically everything – from high-quality materials and dual hooks to great action and realistic design.
WHY WE LIKE IT: Let's dive into a classic here – the Rebel Pop-R. This bad boy isn't just any popper; it's the original Pop-R, and it's been the king of topwater popping lures in the U.S. for over three decades. When it comes to topwater poppers and chuggers, the Pop-R sets the gold standard.
This legendary bait has a track record of winning anglers hundreds of thousands of dollars in bass tournaments, and it's not hard to see why. The profile and action of the Pop-R are like a siren's call to fish. Whether you want to work it quickly across the surface like a fleeing baitfish or give it slow, tantalizing twitches to mimic wounded prey, this lure can do it all. You can fine-tune your presentation to match whatever mood the fish are in.
Material: Blend
Weight: 0.008 – 0.031 pounds
Color: Available in 18 colors including Silver/Black, Foxy Momma, Clear, and Purple Shad
OVERVIEW: I've had the pleasure of using this popper, and let me tell you, it's a game-changer. I paired it with a 6-foot ultralight spinning rod and 8lb braid, and it cast like a dream. The popping action is on point, and with a bit of practice, you can make it walk the dog like a pro. One of my favorite tricks with topwater bass lures is to cast and let it sit for about 10 seconds – it's like ringing the dinner bell for fish. If they haven't struck yet, a few gentle pops usually seal the deal.
FEATURES: The concave face is what gives this lure its popping sound ability, which along with the tail and bone-like body, are more than enough for hungry bass to reach the surface and strike.
WHY WE LIKE IT: One of the things that make the Rooster Tail stand out is its in-line weighted body design. This design helps it sink just right and keeps it in the strike zone longer. And let me tell you, the pulsating hackle tail on this spinner is like a dinner bell for fish. It attracts them like nothing else.
When it comes to the blade material, you've got options – genuine silver, brass, or copper blades. These materials not only add to the durability of the lure but also give it that extra flash that drives fish wild.
OVERVIEW:If you're into lake fishing for panfish like bass, crappie, and bluegill, the Rooster Tail is a solid choice. You'll want to match the spinner size to the depth the fish are holding, usually 1/16 or 1/8 ounce works great. Natural colors like black, brown, white, green, and yellow are your go-to options. If the water is a bit stained or the light is low, brighter colors like fire tiger, chartreuse, bright pink, orange, and yellow can do the trick.
But it's not just panfish that go crazy for the Rooster Tail; bass love it too. Bass are suckers for the flash and vibration this spinner produces. You've got a wide range of colors to experiment with, but sticking to those that match the local forage or mimicking minnows is a smart move. Think silver, white, gray, yellow, blue, fire tiger, rainbow, or brown trout colors. You'll often find bass near shore in low light conditions, around points, or hanging out near underwater structures.
FEATURES: What makes this lure a great purchase is the simple fact that it can be used to fish all types of bass, trout, and panfish as well. Its durable materials and great spinning action make it all the more attractive, and almost a no-brainer buy.
Maurice Sporting Mepps Dressed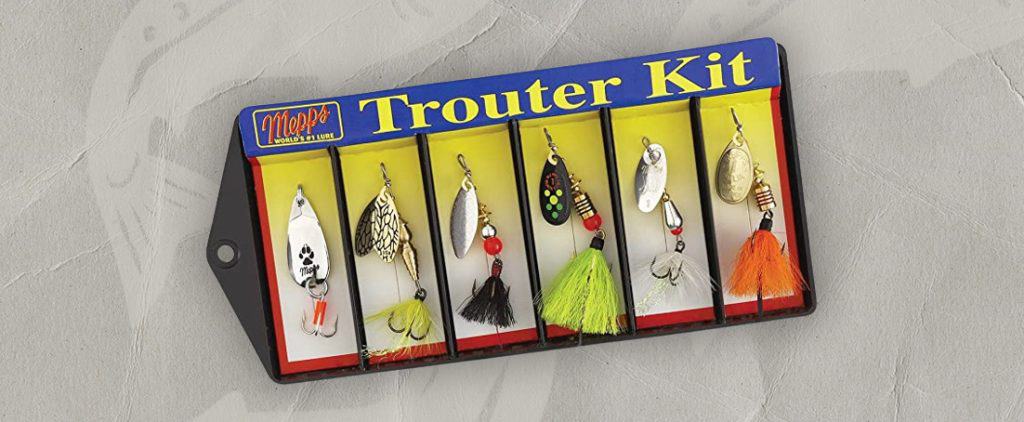 WHY WE LIKE IT: The Mepps Lure Kit features a set of 6 durable lures that are great for both stream and lake fishing. These lures work on a variety of fish even though they're primarily advertised for trout. It might not do all the work for you, but it certainly makes a great choice for both professional and novice white bass anglers.
BUYING ADVICE: We, like many other anglers, have discovered that once your purchase these spinners, there is no going back. The movement and color diversity combined into these lures make them a top choice, especially when it comes to stream white bass fishing.
FEATURES: Judging by the assorted lures, the Mepps kit is far from conventional. The dual-hooked spinners feature brass bodies accompanied by dressings that vary in size, color, and material, giving anglers a taste of both traditionality and functionality.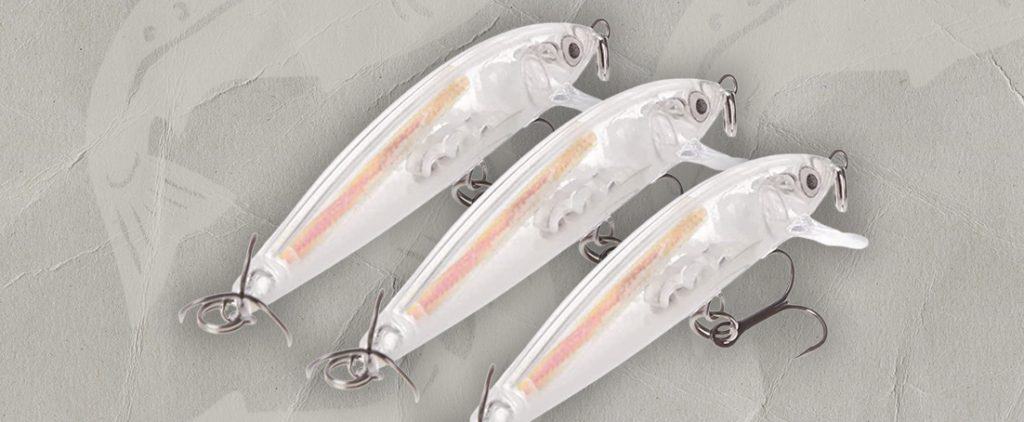 WHY WE LIKE IT: Rapala is a famous brand for its erratic action lures and realistically mimicking baitfish. Their Rapala Shad Rap Husky Jerk 06 features two different colors. However, it comes with natural buoyancy, a balanced design, and overall sturdiness.
OVERVIEW: This is one of the best lures you can use for white bass fishing during early spring and even summer. Personally, we find that Rapala Husky 06 is economical due to its great quality. You can use it to catch bass all year round, although you may need to pay more than other lures.
FEATURES: This hybrid-like Husky jerk has the perfect measurements and can be cast and trolled at any speed. The rattle chamber amplifies sounds within the water, grabbing the attention of largemouth white bass.
Frequently Asked Questions
My fellow anglers, white bass fishing is a pursuit that demands not only the right gear but also a keen understanding of these crafty fish's behavior. Timing is crucial, with spring and fall being the prime seasons to cast your line. Remember the secret: they're obsessed with threadfin shad, so keep an eye out for their favorite meal.
And when it comes to lures, diversity is your best friend. Mimic wounded fish to lure them to the surface, and during spawning season, make those jerkbaits dance. By aligning your tactics with the seasons and their feeding habits, you'll be well-equipped to reel in those elusive white bass