We may earn a commission through products purchased using links on this page. Products or services advertised on this page may be offered by an entity that is affiliated with us. Learn more about our process here.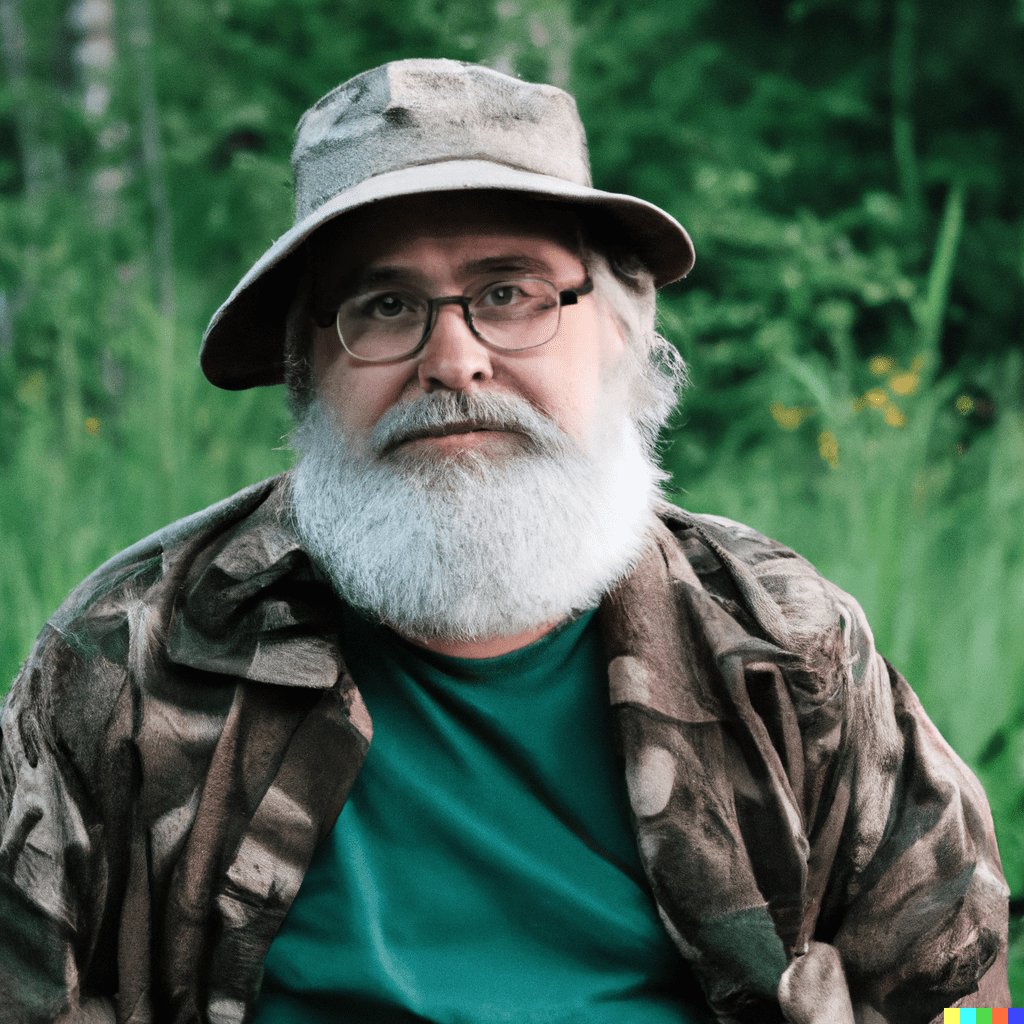 Professional fisherman, who loves to review new fishing gadgets.
Catching redfish can be both a fun and exhausting adventure. However – out of our fishing experience and the experience of other professional redfish anglers – we've separated the best redfish lures for you!
Read this article to find what lures to use for redfish!
Our Top 3 Redfish Lure Picks
Best Redfish Lure For Salt & Fresh Water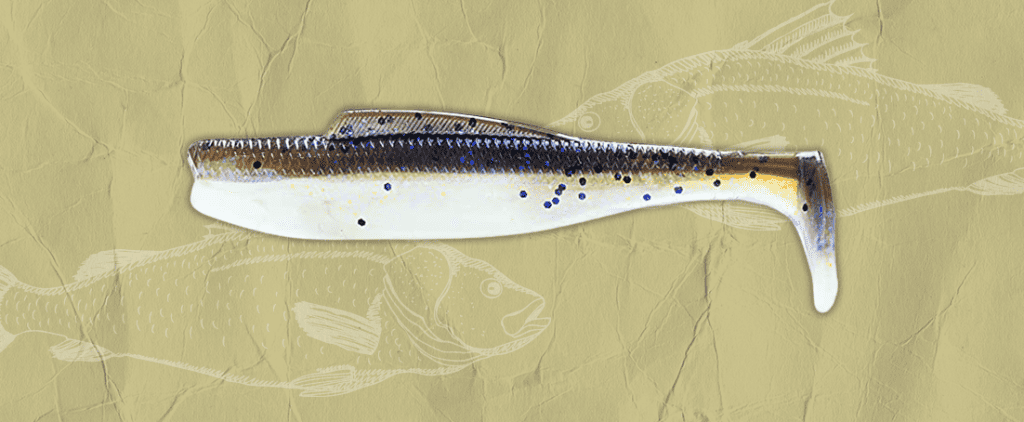 Best Quality Redfish Lure
Best Redfish Lure For Long Casting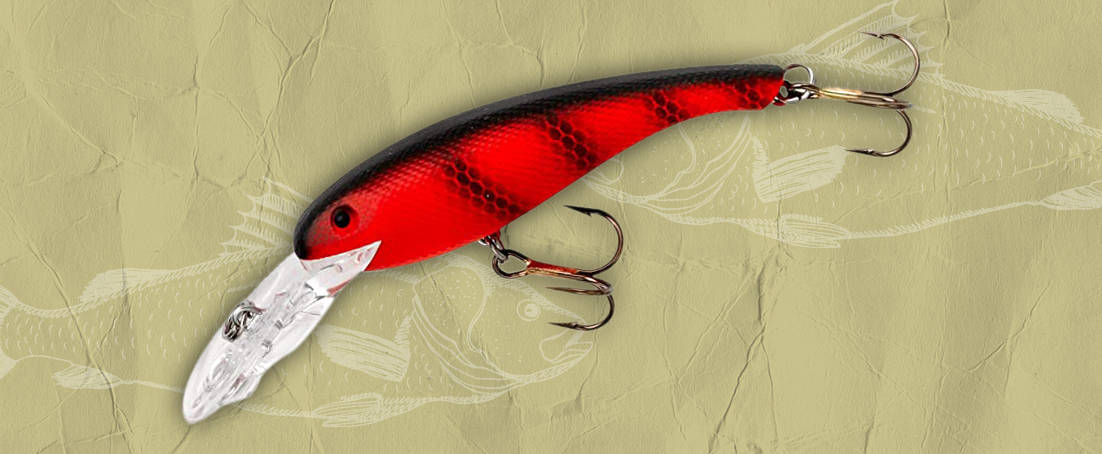 Cotton Cordell Jointed Red Fin​
Z-Man DieZel MinnowZ Redfish Lures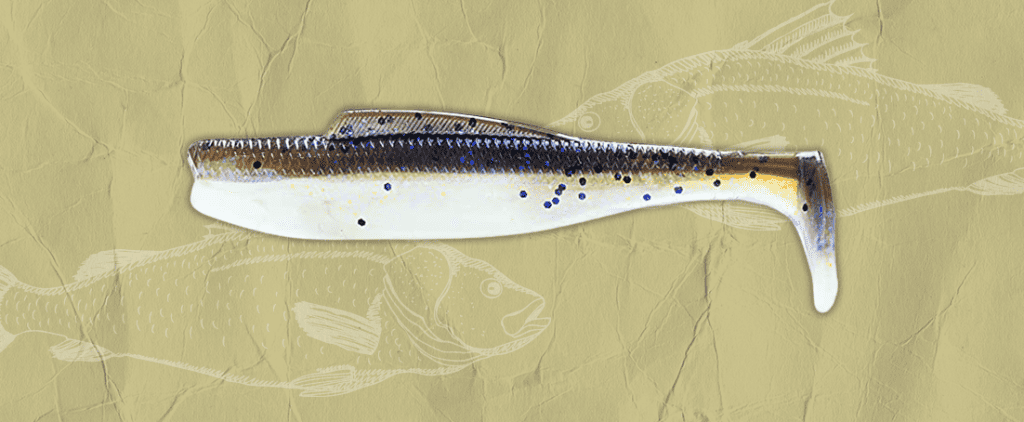 WHY WE LIKE IT: The Z-Man Diezel MinnowZ is a great redfish lure for saltwater and freshwater fishing. This product stands apart from the other redfish lures because of its unprecedented durability, natural actions and movements at all retrieval speeds, and availability in multiple sizes.
Colors: Bad Shad, Calico Candy, Green Lantern, Pinfish, Mulletron, Hot Snakes, and more

Weight: 0.0006 – 0.09 pounds
Length: 4 – 7 inches
OVERVIEW: After fishing with the Z-Man Diezel MinnowZ, we can assure you that they provide natural movements at all retrieval speeds. What's more interesting – the Z-Man Diezel MinnowZ can rip through grass and other thick covers where the redfish usually hides.
FEATURES: The Z-Man Diezel MinnowZ is a great lure for redfish fishing because it has a molded-in hook slot and a dorsal fin hook that will provide you with multiple weedless actions.
WHY WE LIKE IT: The Heddon Super Spook entered our list as the best redfish lures because it's made from high-quality, durable materials and has 2 super-sharp hooks. The lure is very effective while schooling or fishing for a hard-charging redfish. Last but not least, you can purchase it in a variety of colors and use it with some of the high-quality topwater rods.
Color: Baby Bass, Black Shiner, Black Shore Shad, Blue Shore Shad, Chartreuse, Bone, Bone/Silver, Speckled Trout, Silver Mullet, Red Head Holo, Sea Trout, and more!

Weight: 0.02 pounds
Length: 5.98 inches
OVERVIEW: We've been fishing with the Heldon Super Spook in both deep and shallow water, and we highly recommend this redfish lure for "walk the dog" casts. Moreover, this topwater lure can effectively simulate a live bait to the hungry redfish.
FEATURES: The Heldon Super Spook is a very effective topwater lure for "walk-the-dog" retrievals and has a super-stout hardware system that can stand up to all redfish species.
Cotton Cordell Jointed Red Fin
WHY WE LIKE IT: Even though you can purchase the Cotton Cordell Jointed Red Fin in a single color – Smoky Joe – this redfish lure is great for trolling and gradual "twitch-twitch-pause" retrievals. Furthermore, the Smoky Joe has a hollow head for additional twitching action and consists of blended quality materials.
OVERVIEW: Our Cotton Cordell Jointed Red Fin fishing experience tells us this lure is quite efficient if you want to catch redfish by the coasts. However, it's pretty expensive, but its V-shaped wakes can allure even the most stubborn fish.
FEATURES: The Cotton Cordell Jointed Red Fin is highly effective for "twitch-twitch-pause" retrievals and it's made from high-quality materials. Furthermore, this is one of the best redfish lure because it's durable and has a perfect weight/length balance.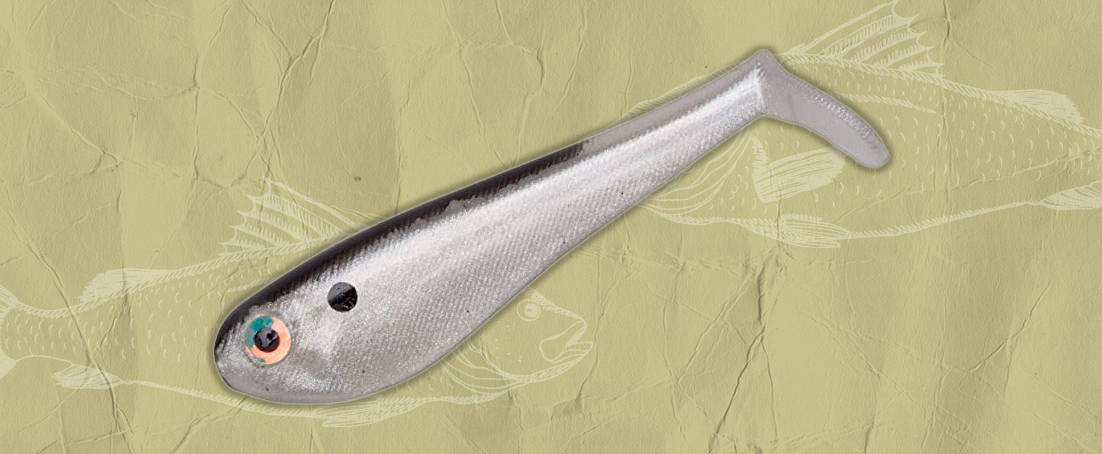 WHY WE LIKE IT: Yum Money Minnow is the right choice if you're looking for effective swimbaits for bass and redfish. It's coated with powder and produces life-like minnow actions that can allure even the most stubborn redfish. The Yum Money Minnow is also quite affordable and comes with three pieces per package.
Color: Crystal Smoke, Fog Light, Foxy Shad, Pearl/Black Back, Hitch, Hologram Shad, Pearl, Olive Oil, River Shad, Tennessee Shad, and Trick
Weight: 0.006 pounds
Length: 3.5 inches and 5 inches (lure), 3 inches and 6 inches (hooks)
OVERVIEW: Our experience shows the Yum Money Minnow gives you a lot of fishing options. For example, we've used the Yum Money Minnow with a jig head, umbrella, and Alabama rig. Moreover, the lure has a hook sloth that allows straightforward and effortless rigging. On top of that, the Yum Money Minnow redfish lures comes in three pieces for a relatively affordable price.
FEATURES: The Yum Money Minnow is special because of two reasons: super-realistic minnow movements and life-like eyes.
Berkley Gulp!® Swimming Mullet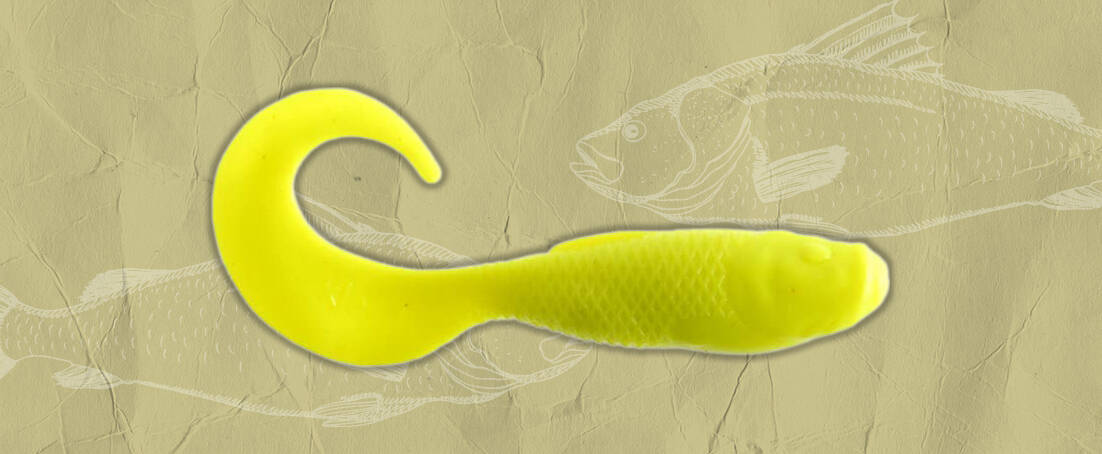 WHY WE LIKE IT: The Berkley Gulp Swimming Mullet is one of the most affordable redfish lures on our ranking list. It's ideal for catching redfish in salt waters and produces a swimming tail movement that is also quite effective in freshwater conditions.
OVERVIEW: We've tested the Berkley Gulp!® Swimming Mullet redfish lures in both saltwater and freshwater conditions, and the results were remarkable – the lure produces perfect finger mullet movements and disperses its scent over great distances.
FEATURES: The Berkley Gulp!® Swimming Mullet is one-of-a-kind for multiple reasons: irresistible tail movements, numerous retrieval options (twitch-twitch-pause, slow rolling, straight and fast retrieves), and it's quite easy to use.
Z-Man Original ChatterBait
WHY WE LIKE IT: The Z-Man Original ChatterBait design contains multiple bait features – the flash of the spinnerbaits and the vibrations of the crankbaits. Moreover, use the Z-Man Original ChatterBait with a proper chatterbait rod, and it can work the whole water column because of the various retrieval rates. We also like the Z-man Original ChatterBait for the wide range of colors and sizes that are effective in both deep and shallow waters.
Color: Perch/Bluegill, Bad Shad Gold, Candy Craw, Chartreuse Sexy Shad, Green Pumpkin Purple, Sexy Shimmer Blue
Weight: 0.02 pounds
Length: 1 inch
OVERVIEW: Each time we were angling with the Z-Man Original ChatterBait, the hook always stayed in an upright position, and it didn't fall on its side during our retrievals. What's even more interesting is that with this bait, we've produced multiple movements like hopping, dragging, casting, and winding.
FEATURES: The Z-man Original ChatterBait is unique because it covers the entire water column and produces intense flashes and vibrations that easily allure the redfish on the needlepoint 5/0 hooks.
Best Shrimp Lures for Redfish
WHY WE LIKE IT: The D.O.A. shrimp bait is one of our most affordable redfish lures. Plus, many saltwater anglers use it to attract redfish in almost all conditions. The D.O.A. shrimp bait also has a perfect level drop rate and vibrating legs that can successfully mimic the shrimp movements. They are also often used for kayak fishing. You can read our kayak fishing rod selection guide, if you don't own one yet.
OVERVIEW: The downside-facing legs constantly vibrate and provide effective slow retrieves for both freshwater and saltwater fishing. Moreover, we noticed that the D.O.A. shrimps effectively mimic the movements of a live shrimp.
FEATURES: These lures have perfect drop-level rates and offer natural vibrating movements to attract game fish. It's the ideal shrimp lure of all time that outperforms many.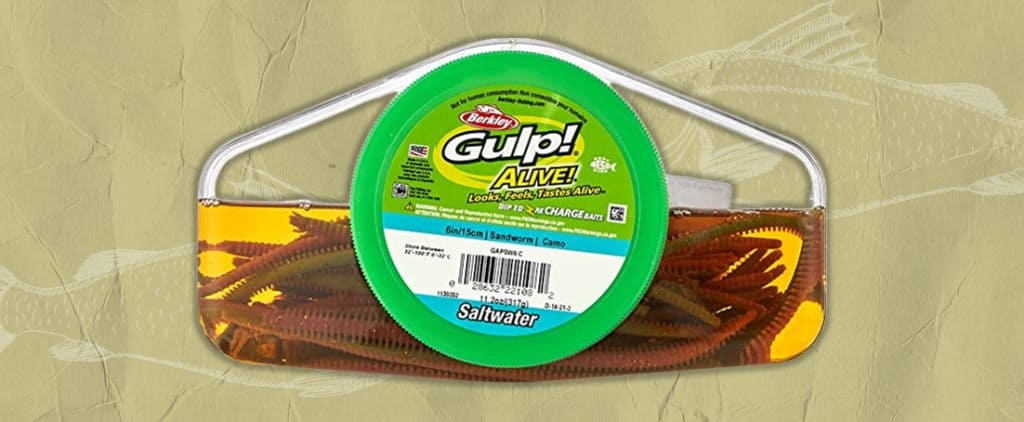 WHY WE LIKE IT: If you're after a live shrimp action, the Berkley Gulp Shrimp redfish lures package will provide you with an 11-ounce container full of live shrimps. The Berkley Gulp Shrimp is great for utilizing the pitching technique in various structure conditions, such as water depths and different bottom contours.
OVERVIEW: We assure you that the Berkley Gulp Shrimp lure will produce life-like scents and cover bigger water areas with every single cast. Furthermore, you can use it with some of the best redfish rods to get the most out of Berkley's secret shrimp sauce.
FEATURES: The Berkley Gulp Shrimp is an incredible alternative for other live baits, and a single container includes four types of shrimps: New Penny, Natural Shrimp, Pearl White, and Molting.
Main Types of Redfish Lures
Topwaters
Redfish is a species that will most certainly hit a topwater lure. To simplify it, a topwater lure is a lure that produces its movements on the surface of the water and thus attracts the fish.
However, redfish have unique preferences when it comes to the way you retrieve the topwater lure. For example, it prefers the "walk-the-dog" technique and slow and continuous retrievals.
Subsurface
The subsurface lures design allows it to skim beneath the water surface and close to the top while imitating injured prey. The paddle tail lures are some of the most effective subsurface redfish lures that effectively mimic the bait fish.
You can swim the subsurface lures on the redfish hunting depth and attract multiple strikes within a single cast. The subsurface lures are usually noisy and work well with a "jerk-jerk-jerk" retrieves.
Spoons
A spoon lure has a concave and oblong design and is made from metals in the form of a spoon or a bowl. The spoon lures are one of the redfish favorites and can initiate many strikes within a few casts. To make the most out of the redfish spoon lures, you should cast it further away and retrieve it with a moderate speed.
Artificial Shrimp
Redfish loves shrimps! That's why you can always use artificial shrimps to mimic the life-like movements of the shrimp and allure the redfish. Even though they can't be effective as the real shrimps, if you rig them correctly, the redfish will love it!
Artificial Crab
Artificial lures for redfish are famous because of artificial crabs, especially blue crabs. These lures work best when you drop them near pilings and produce slow retrievals by dragging them on the bottoms near the structure. You can purchase these in a package of multiple colors and sizes.
Swimbaits
Swimbait is another type of lure you can use the angle for a redfish. They attract redfish in almost all water and temperature conditions because of the exquisite paddle-tail design that imitates the movements of the baitfish.
Jerkbaits
You can use these longish lures designed to imitate the motions of an injured baitfish to attract redfish in almost all conditions. The jerk bait will give you darting actions and straight retrievals, making the redfish go wild. They're great for catching a big bull redfish with 2-3 quick pops and letting the lure sink.
Spinnerbaits
Even though spinner baits are most effective for catching freshwater fish, you can also use them to catch some big saltwater redfish. However, these bigger redfish can sometimes rip the jig head off and bend the wire. For this purpose, you should use sharper hooks and high-quality jig heads to guarantee no sliding off.
Frequently Asked Questions
In most cases and out of our experience, the redfish prefers the golden coloring. However, the fish also likes green, silver, and red.
Yes, redfish hit topwater lures. Nonetheless, they prefer when you retrieve them continuously.
The best time to catch redfish is early in the morning before the sun heats up and in the afternoon – around wrecks and bridges.