We may earn a commission through products purchased using links on this page. Products or services advertised on this page may be offered by an entity that is affiliated with us. Learn more about our process here.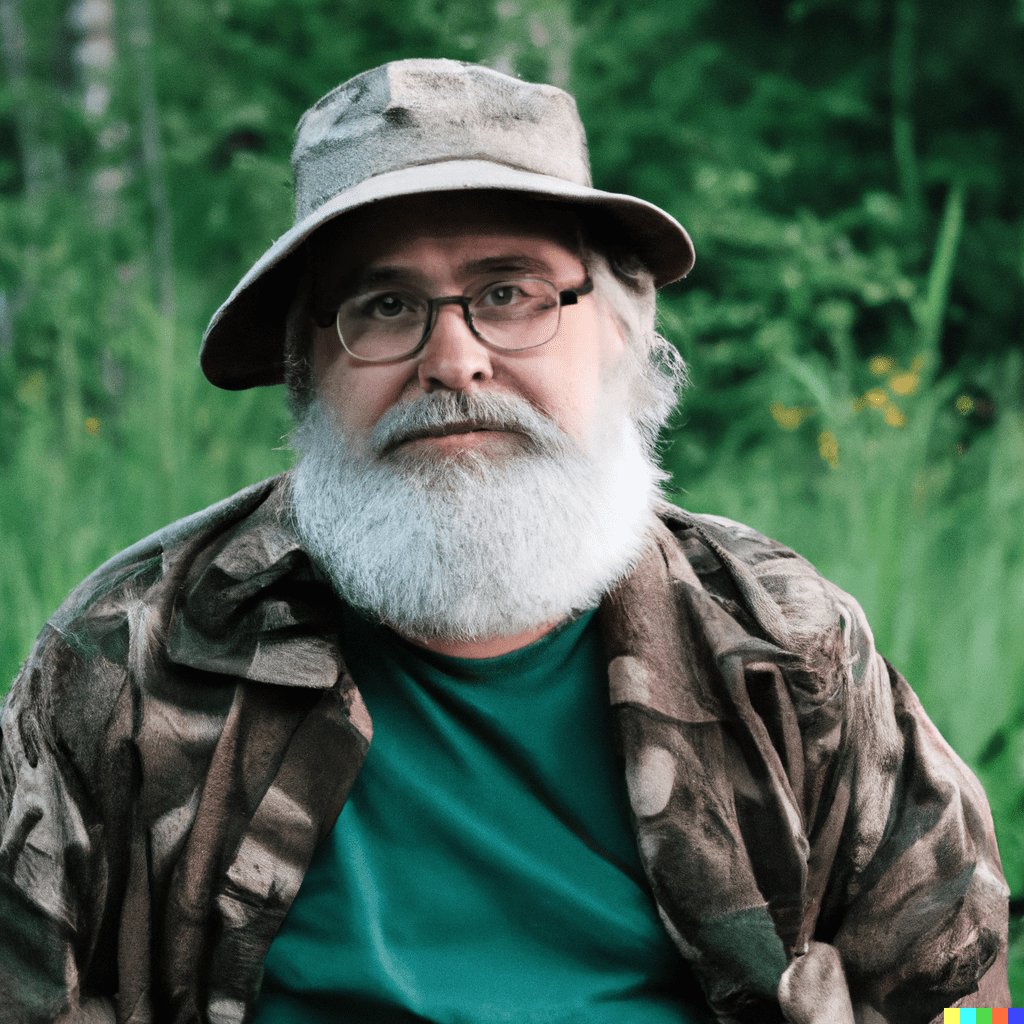 Professional fisherman, who loves to review new fishing gadgets.
We know how frustrating shopping for a new musky rod can be. First, you need a longer rod for muskies, but it must also be strong and durable enough to help you lure in those monster fish. And with countless available information, it's normal to have your doubts.
Luckily, we know plenty about both smaller and bigger fish. With that experience, we can recommend some of the best musky rods currently on the market, helping you choose the right musky rod for you. Because muskies are no joke.
This article's for everyone. From musky anglers on a budget to those looking to invest in a more expensive fishing rod, we've done the research that will help you decide either way! Let's get right into muskies!
St. Croix Premier Musky Casting
Best Musky Rod for Sensitivity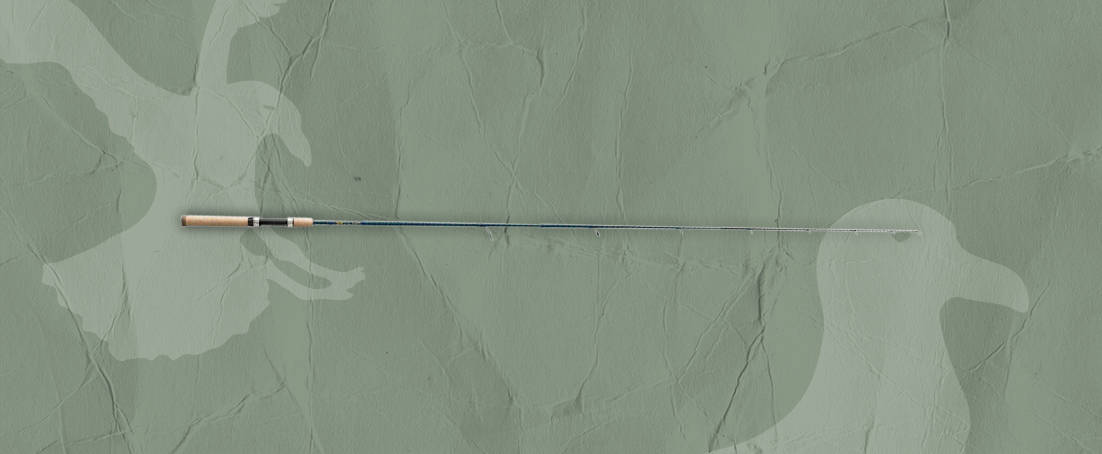 St Croix Triumph Spinning
Best Musky Rod for Large Trophies
Best Musky Rods: Our Recommended Products for Professional Anglers
St Croix Premier Musky Casting
WHY WE LIKE IT: Most anglers are very satisfied with this St Croix musky rod due to its premium quality, outstanding strength, and durability. The rod is perfect for catching musky and other large bait fish. Finally, it carries a 5-year warranty, guaranteeing the rod's high quality.
Length: 7 ft
Material: Blend
Color: Classic Black Pearl
Handle material: Cork
Grip type: Split
Action: Medium-Heavy/Fast
OVERVIEW: The quality of this musky rod is top-notch, especially at such a reasonable price. It's high-performance and outstanding durability are the primary reasons this rod made it to the top of our list for muskies.
FEATURES: The size of this rod is perfect for musky fishing, as trying a shorter rod couldn't provide the same results. Furthermore, its premium-grade cork handle will give you the much-needed firm grip for catching musky.
Musky Rod for Sensitivity
St Croix Triumph Spinning Muskie Rod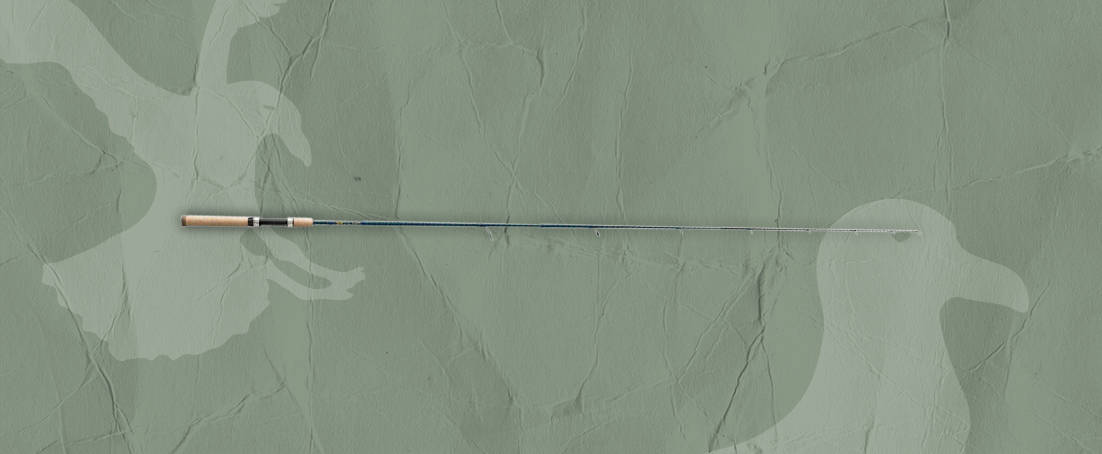 WHY WE LIKE IT: The key selling point of St Croix musky rods is their durability. Of course, the durability of every fishing rod depends on how you treat it, what type of equipment you pair it with, and whether you maintain it properly. Many anglers will agree that this rod is strong and sensitive, perfect for muskie fishing. It has enough strength even for biggest muskies.
Length: 6 ft, 6 inches
Color: Deep Run Blue
Handle material: Cork
Grip type: Split
Action: Medium/Fast
OVERVIEW: While it's a pretty durable muskie rod, you need to be extra careful when pairing it with the correct fishing line. Sometimes the result may be breaking the rod. Although it's a relatively lightweight fishing rod, it still has a decent amount of backbone for catching muskies.
FEATURES: Most anglers will agree that this rod, providing unparalleled durability and strength, is one of the best options for muskie fishing. The premium-grade cork handle definitely gives you the firm grip needed to catch a musky.
Daiwa Accudepth Trolling Muskie Rod
WHY WE LIKE IT: The Daiwa Accudepth Trolling musky rod is incredibly well-made and offers a great backbone. If you're into freshwater fishing, this muskie rod will do wonders for you when used correctly, and it will be extremely effective for muskies.
Length: 8 ft, 6 inches
Material: Blend
Color: Black
Handle material: Ethylene Vinyl Acetate
Grip type: Split
Action: Fast
OVERVIEW: The Daiwa Accudepth Trolling musky rod is a good way to go if you're just starting out. For a reasonable price, this rod offers excellent castability, which is crucial for trolling rods. Furthermore, you can also use this rod for other fish, not just musky. To get the most use of your trolling rod, you can check out the best trolling lures for trout.
FEATURES: The Graphite Composite blank construction makes it the best musky rod because of a powerful and resilient materials that are important for muskie fishing. Also, since the fishing guide material is vital when choosing the right rod, you'll be happy to know that this one comes with cut-proof aluminum oxide guides which is perfect for muskies.
Abu Garcia Veritas Musky Rod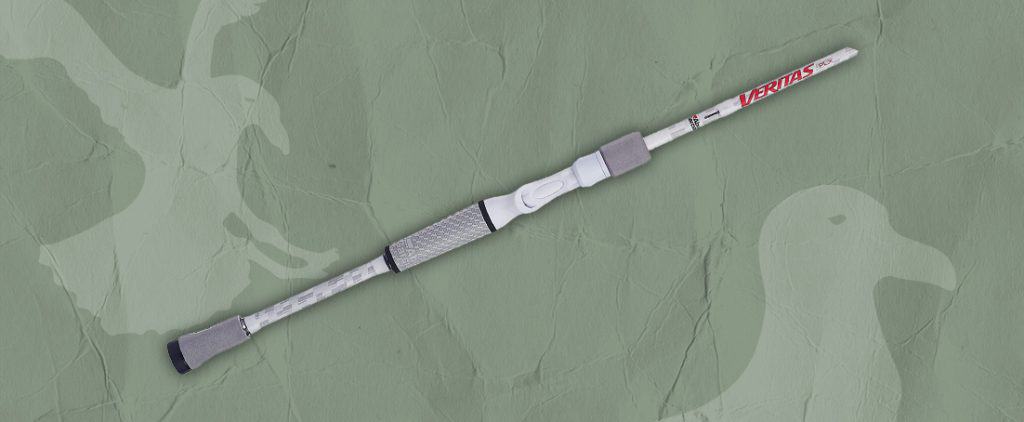 WHY WE LIKE IT: The Abu Garcia Veritas is a very lightweight fishing rod with respectable strength. Due to the rod's ROCS guide train, you'll be able to cast lighter lures a good distance that is really important for catching muskies. The rod's sensitivity is also impressive, as you can feel what's happening on the other side of the fishing line.
Length: 6 ft, 6 inches
Material: Powerlux
Color: White
Handle material: Ethylene Vinyl Acetate
Grip type: Split
Action: Medium-Heavy
OVERVIEW: If you prefer lightweight rods, the Abu Garcia Veritas musky rod will provide you with great sensitivity and balance for the price. When purchasing this rod, you get a limited 3-year warranty, which you can avoid using by maintaining it correctly.
FEATURES: Besides being a 15% stronger and 5% lighter Powerlux rod, it also contains Titanium alloy guides, resulting in a well-balanced and lightweight rod. Furthermore, the rod comes with Closed Cell EVA grips and an Ergonomic Abu-designed reel seat which makes it one of the best musky rods from Abu Garcia.
Ugly Stik GX2 Casting Rod for Musky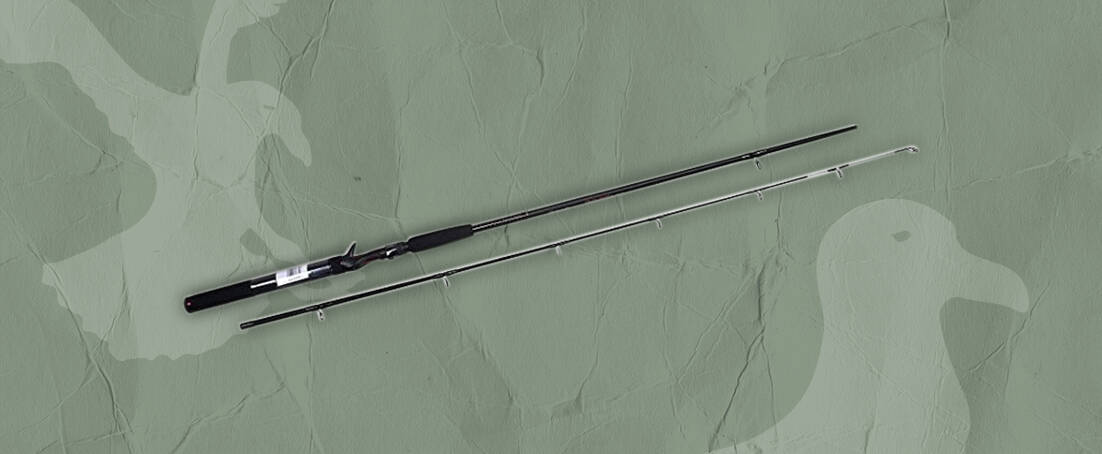 WHY WE LIKE IT: The Ugly Stik GX2 casting rod is your solution if you're shopping on a budget. The combination of graphite and fiberglass creates a strong, sensitive, and well-balanced musky rod, which is great for freshwater fishing. Even for a lower price tag, this rod is highly effective for muskies.
Length: 5 ft, 6 inches – 7 ft
Material: Graphite
Color: Black
Handle material: Ethylene Vinyl Acetate
OVERVIEW: Although the rod exceeds most anglers' expectations, some beginners may need to get used to the rod weight. Also, the musky rod alone is not always enough to catch muskies, as you must also ensure you're using the best muskie lures.
FEATURES: A greatly sensitive and balanced rod, this product is favored for being relatively cheap for muskies. It has stainless steel guides, ensuring you can use any fishing line without a problem. The clear tip design on this model provides anglers with extra sensitivity, while the EVA grips will surely make the rod last longer.
Compact Musky Rod on The Go
KastKing Valiant Eagle Musky Rod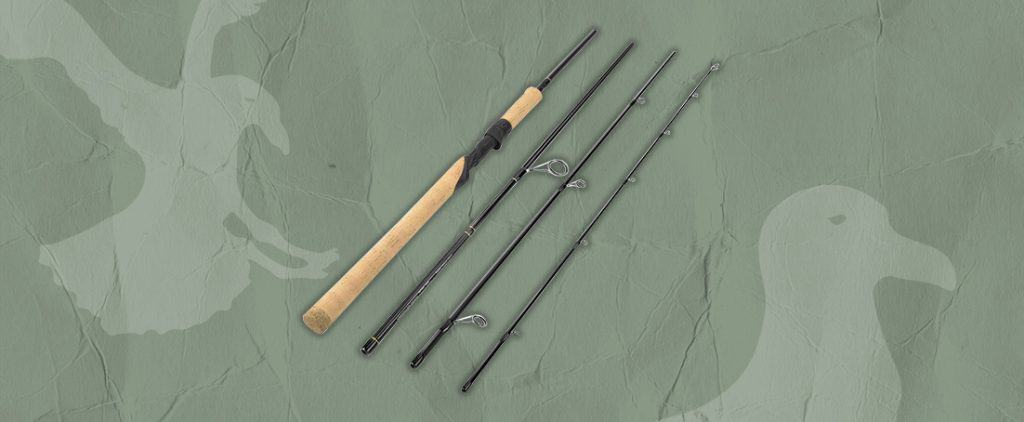 WHY WE LIKE IT: If you enjoy going on fishing trips, KastKing Valiant Eagle musky rods are the answer to your prayers. It's a compact rod you can dismantle to take up minimal space in your car. The rod is very lightweight and sensitive, making it a good investment for travelers. Or for anglers who just like beating big muskies.
Length: 5 ft, 6 inches – 8 ft, 6 inches
Material: Stainless Steel, Graphite
Color: Beige, Black
Handle material: Cork
Action: Fast
OVERVIEW: While it may be the perfect musky rod for traveling, if you're more of a local angler, transportation may not be the key selling point for you. However, you still get a lightweight, comfortable product with good rod action.
FEATURES: With KastKing Valiant Eagle, you get a compact rod that is super easy to set up. The sensitivity on this model is great, the musky rod allows you to cast lures quite far, and the cork handle gives you a good grip.
Musky Rod Tournament Champions
St. Croix Rods Legend Tournament Musky Rod
WHY WE LIKE IT: Thanks to the exotic carbon fiber material, this rod presents you with the incredible strength necessary for luring in musky with larger bait. This rod is among the longer ones for musky fishing, making it easier for you to complete longer casts.
Length: 7 ft, 9 inches
Material: Blend
Color: Tournament Blue Pearl
Handle material: Cork
Grip type: Split
Action: Heavy/Mod-Fast
OVERVIEW: If you're ready to invest in a muskie rod, this is the choice. The 15-year transferrable warranty speaks for itself, as the manufacturer is sure of this product's quality.
FEATURES: This rod will allow you smoother actions and higher sensitivity and strength. Furthermore, the tangle-free guides will save you a lot of trouble from muskies, and the same goes for the rod's super comfortable grip.
Musky Rod Comparison Table
| Product | St Croix Premier Musky | St Croix Triumph Spinning | Daiwa Accudepth Trolling | Abu Garcia Veritas | Ugly Stik GX2 Casting | KastKing Valiant Eagle | St. Croix Rods Legend Tournament |
| --- | --- | --- | --- | --- | --- | --- | --- |
| How it looks? | | | | | | | |
| Pros | Outstanding strength | Perfect for ultra-light lures | Super sensitive | Lightweight and well-balanced | Good sensitivity | Compact | Comfortable grip |
| #1 | Great rod sensitivity | Great sensitivity | Good backbone | Good for lighter lures | Clear tip design | Lightweight and comfortable | Strong and sensitive |
| #2 | 5-year warranty | Strong backbone | Pretty affordable | The warranty is limited to 3 years | Durable and lightweight EVA grips | Sensitive | Lightweight |
| #3 | Durable | Solid build | Great castability | Great sensitivity | Pretty strong | Casts a good distance | 15-year transferable warranty |
| #4 | n/a | Good balance | n/a | Strong and precise | 7-year warranty | Sensitive | Tangle-free guides |
| Cons | Does not cast light lures very far | Not very flexible | Rod can sometimes break | Not very flexible | Two pieces are not very secure | Small guides | Not very affordable |
| #1 | Not great if you're on a budget | Not great for heavy lures | The length needs getting used to | Questionable durability | The rod tip can break | Pretty thin rod | More suitable for experts |
| #2 | Quite a low number of guides | Rod can sometimes break | May not be very durable | It can break when setting the hook | Poor hand grip | Not the most durable | Not meant for smaller fish |
The Ultimate Guide for Selecting the Best Musky Rods
Type & Style of Reel
Catching musky, often referred to as the elusive "fish of a thousand casts," is undeniably a challenging task that demands not only skill and patience but also the right tools for the job. An essential aspect of this endeavor revolves around investing in the appropriate equipment, wherein the rod takes center stage. The choice of a musky rod can significantly influence your chances of successfully landing this prized predator.
When navigating the realm of musky fishing, the importance of a well-suited rod cannot be overstated. The musky rod, often specifically designed for the pursuit of this formidable species, becomes your ultimate companion in the quest for these remarkable fish. An adept angler understands that various factors come into play when selecting a musky rod – length, power, action, and overall build are intricately interwoven attributes that collectively determine the rod's effectiveness in tackling muskies.
The array of available rods tailored for musky fishing is extensive, ranging from versatile options to those meticulously crafted for distinct techniques and preferences. Musky rods can be found in an assortment of lengths and power ratings, catering to diverse fishing conditions and individual strengths. Whether you prefer a shorter, stout rod for precise casts or a longer rod for increased casting distance, there's a musky rod suited to your specific approach.
Muskie Gear Ratio
When it comes to musky fishing, one crucial factor that demands your attention is the gear ratio between your reel and musky rod. This numeric representation, denoting the number of times the spool revolves with each complete turn of the handle, can vary across a wide spectrum, spanning from 4.6:1 to 8.1:1 and even beyond. However, in the pursuit of achieving the ideal harmony between these two vital components, a specific range emerges as the golden ratio for muskie anglers – between 5:1 and 5.7:1.
The synchronization between the gear ratio of your reel and the characteristics of your musky rod is a nuanced dance that can significantly influence your success on the water. This convergence of numbers creates a dynamic synergy that defines the pace at which you retrieve your line, potentially dictating the effectiveness of your musky-catching endeavors. As you delve into the world of muskie fishing, understanding this balance becomes paramount.
Rod Length
Having a powerful musky rod is a must in the musky fishing world. As for length, the longer the fishing rod is, the more power it provides. Ultimately, it all comes down to preference, but the optimal muskie rod length is between 7 to 9 feet.
The optimal musky rod length finds itself nestled within the range of 7 to 9 feet, a sweet spot that encapsulates the essence of power, precision, and versatility. The selection of a musky rod within this spectrum resonates with experienced anglers and novices alike, as it strikes a delicate balance between maneuverability and dominance. A 7 to 9-foot musky rod is akin to a symphony's conductor's baton, allowing you to orchestrate every movement and interaction with the water, as well as with the elusive muskie itself.
Muskie Rod Power
You'll need at least a medium-heavy power rod to catch a big musky. Then again, if you wish to bag monster muskies, you have to invest in a heavy power rod.
However, for those who aspire to claim the title of a true muskie conqueror and seek to wrestle with monster muskies, the journey demands a further commitment. The investment in a heavy power rod becomes an imperative, a symbolic gesture of readiness to confront the unparalleled might of these elusive beasts. A heavy musky rod transcends the conventional, ushering you into the realm of the extraordinary, where the line between angler and angler becomes blurred in the face of raw, untamed power.
Rod Action
Use a moderate action rod if you're going musky fishing with heavier lures. If you like fishing with lighter muskie lures, fast-action muskie rods are for you.
In the dialogue between angler and muskie , the choice of musky rod is a language all its own. Each cast, each twitch, and each retrieve reverberates with the nuances of this choice. Whether you find yourself drawn to the deliberate elegance of the moderate action musky rod or the dynamic responsiveness of the fast-action counterpart, your rod becomes the medium through which your intentions flow into the water, forging a connection with the elusive muskie.
Muskie Line Weight
Having the best musky rod is not always enough. When going musky fishing, carefully choose the right line weight and, when it comes to line weight, decide between mono or braid. While chances are you'll always pick a braided line because of its quality and strength, it's a bit more pricey due to its required rod resistance for catching big musky.
In this intricate web of decisions, the amalgamation of the right musky rod, line weight, and type culminates in a symphony of angling prowess. Each choice intertwines with the next, creating a narrative of strategy and skill that resonates through every cast and retrieve. As you stand at the threshold of your musky fishing endeavor, remember that your equipment is not merely a collection of tools. It is an ensemble of elements that coalesce to form a masterpiece, a masterpiece in which the muskie rod stands as the maestro, orchestrating the pursuit with finesse and precision.
Muskie Lure Weight
While people believe that only big lures catch musky, many anglers disagree. Catching musky with small, medium, and big lures is normal for them. On the other hand, the perfect lure weight for musky fishing should be between 1 ounce to 6 ounces and it should also be paired with a proper rod.
However, the tale doesn't conclude with the lure's weight alone. To unleash the full potential of these artful lures, a partnership with a proper rod becomes paramount. The musky rod, tailored to the nuanced demands of these captivating giants, completes the equation, acting as the bridge between the angler's intent and the muskie's response. The synergy between lure and rod unfurls in a choreography of grace, where each movement, each twitch, is imbued with intention and purpose.
Durability
Fishing for musky, a relatively large fish, requires good and strong rods. No matter your fishing level or skill, you must get a powerful muskie rod if you want to bag this type of fish. Getting a medium-heavy power musky rod, at least, is sure to do the job. Select well-built equipment made of quality materials to ensure its durability.
In the grand symphony of angling, the musky rod stands as the conductor's baton, guiding your actions and intentions with the precision and authority befitting the pursuit of such an extraordinary quarry. The muskie, renowned for its imposing stature and spirited resistance, demands an equal measure of strength and strategy. As you stand poised to cast your line into the unknown waters, the choice of musky rod becomes the fulcrum upon which the success of your endeavor hinges.
Warranty
All fishing rods have at least a one-year warranty. This number can go up to 5 or 15 years for some musky rods, while others are guaranteed to last us a lifetime. The number of warranty years depends on the manufacturer's assurance of the product's quality.
Musky Rod Material
When choosing the best musky rod, you need to consider the rod length, power, weight, and in most cases, rod material. Since muskie fishing rods should be strong and powerful, the rod's material needs to be comfortable for the angler.
When talking about comfort, having an EVA or cork handle goes a long way. As for musky rods, you can choose between premium SCII Carbon construction, Powerlux, Graphite, and Fiberglass rods.
Construction
All fishing rods include components such as a handle, reel seats, rod blank, guides, and ferrules. This determines the quality of your fishing rod. When it comes to musky fishing, you're looking for a more sensitive rod. So, the more vibrations these components send from the bait to your hand, the more muskie you'll catch.
Reel seats, often deemed the rod's heart, securely cradle the reel, forming an essential link between your equipment and the rod blank. This rod blank, akin to a sculptor's raw material, embodies the essence of the rod's potential. Crafted from a carefully selected amalgamation of materials, the rod blank holds the key to its sensitivity, strength, and responsiveness.
In conclusion, the construction of a musky rod is an artistry in itself, where every component plays a role in shaping the rod's identity and efficacy. The harmony between handle, reel seats, rod blank, guides, and ferrules creates a vessel through which your intentions flow, culminating in the pursuit of the elusive muskie. Sensitivity, a whispering thread connecting you to the underwater world, transforms your rod into a medium of communication, enabling you to decipher the mysteries that lie beneath and forge an intimate connection with the captivating realm of musky fishing.
Frequently Asked Questions
While other fish require lighter rods of 9wt as the most common, the preferred weight for a musky rod is between 10wt, 11wt, or even 12wt. Musky fishing requires massive rods but be prepared that it won't be easy.
The rod length for musky fishing should be 7 to 9ft since anglers use shorter rods for smaller fish. In essence, longer rods are more powerful and a shorter musky rod will not be sturdy.
Musky rods should be strong, so even though using a bass rod might work, it probably won't work best with heavy lures. This is because musky rods are used for heavy lures which the bass rod or reels won't hold. Sometimes it's not about the musky rod, but about playing the fish smartly.
To choose the best musky rod, prioritize a reel that matches your experience level. Bottom-tier reels suit beginners with affordability, while mid-tier reels last longer and are ideal with proper maintenance. High-tier reels are pricier but offer easier musky-catching for experienced anglers. Optimal gear ratio falls within 5:1 to 5.7:1 for the strength and precision needed due to musky's size. A rod length of 7 to 9 feet provides power, with medium-heavy or heavy power recommended for large musky. For lure choice, versatility is key – a lure weight of 1 to 6 ounces, paired with the right rod, proves effective. Look for well-constructed, comfortable rods with materials like SCII Carbon, Powerlux, Graphite, or Fiberglass. Lastly, consider warranties and component quality, aiming for sensitivity to detect more musky through transmitted vibrations.
In summary, the ideal musky rod selection involves considering reel tiers based on your skill level, targeting gear ratios between 5:1 and 5.7:1 for effective retrieval, opting for a rod length of 7 to 9 feet with suitable power, and selecting lures between 1 to 6 ounces. Prioritize well-built, comfortable rods crafted from materials like SCII Carbon or Powerlux. Component quality and sensitivity to vibrations matter for successful musky fishing.