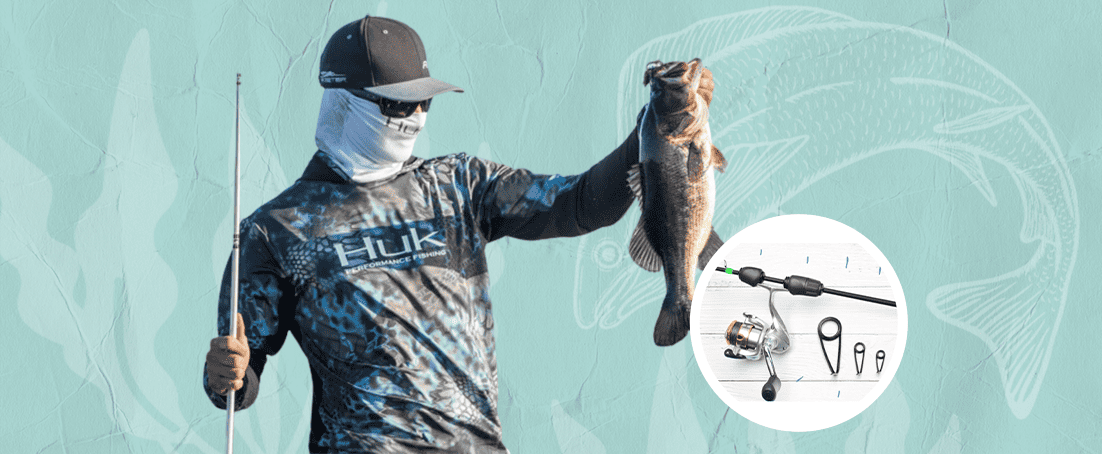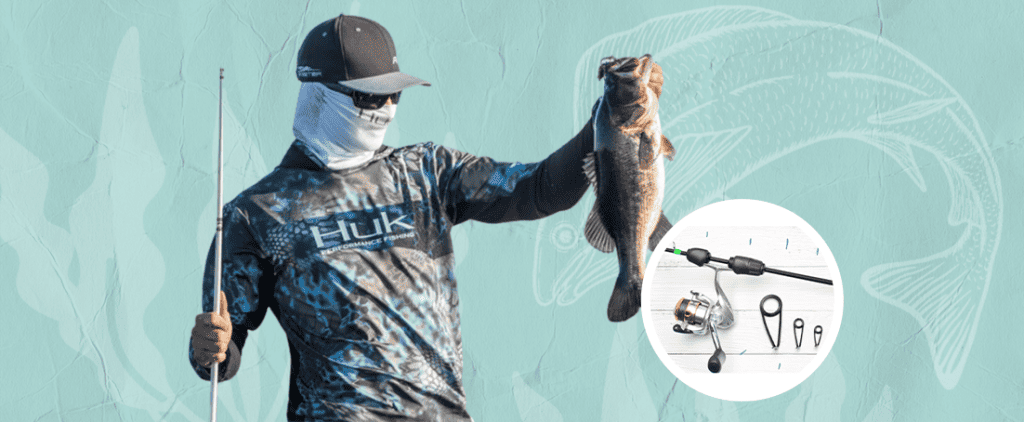 Ultralight fishing has gained popularity among sport anglers because it's fun and uses light tackles. When doing ultralight fishing, you must use ultralight fishing rods and reels. Ultralight gear is typically smaller than regular action gear.
As a beginner, you might be wondering what ultralight fishing entails. Ultralight fishing is when anglers use smaller than usual fishing gear with specific setup rules. This fishing technique requires more patience when fighting with a fish. Here is everything you need to know about ultralight fishing.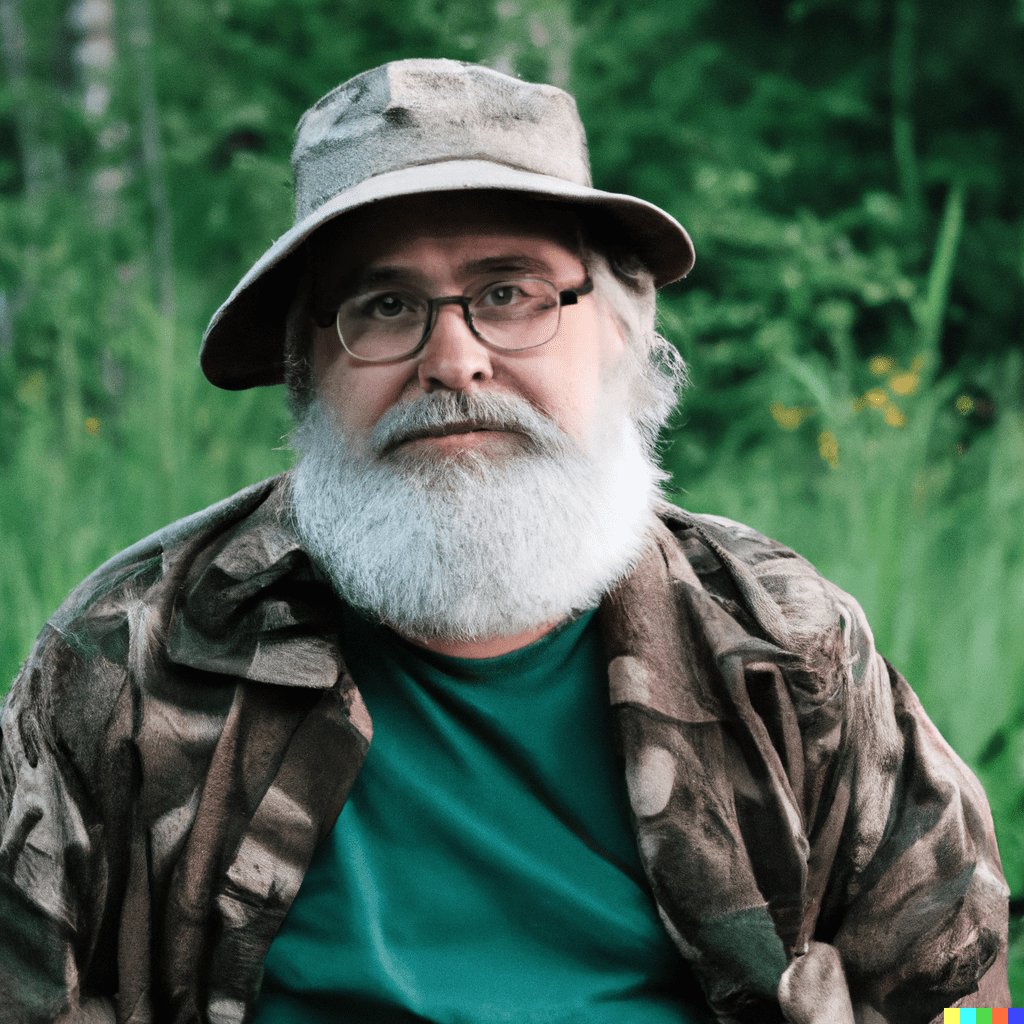 Professional fisherman, who loves to review new fishing gadgets.
Ultralight Fishing Rod
Ultralight fishing rods are lightweight and can measure up to 8'0″ in length. However, there are smaller options, and the size you choose depends on your fishing style and preferences.
Ideally, choose a rod within the 5'0″ and 6'0″ range because they provide good casting distance. Additionally, rods within this range cushion the force on your ultralight line fighting with a fish.
Remember, the longer the rod, the greater the casting distance. However, longer rods are not ideal for anglers whose primary focus is control and accuracy.
Nowadays, there are good ultralight rods that weigh up to 6 lbs. At the ultralight tackle shop, rods are listed in different categories. You can find rods that weigh 1-3lb, 1-6lb, 3-6lb, 1-4lb, and 4-6lb. All these sizes meet different fishing needs, so only choose one that suits your needs.
It's advisable to choose an ultralight rod made of graphite. This material makes your rods to offer accurate casting distance. They also give you enough power to fight with a big fish.
However, be careful when using graphite rods because the rod tip is thin and can break easily. Choose an ultralight casting rod strong enough to handle a big fish.
The tip action of ultralight rods varies depending on the intended use. The tip action can be very slow or fast. Choose a slow to extra-fast fishing rod if you target fish that require flexibility.
Ultralight Fishing Reel
Spinning reels are the most preferred reels for ultralight fishing. Unlike baitcasting reels, these reels are easy to cast and pair well with ultralight lines.
The fishing reels are balanced to the rod and should weigh less than 10 ounces. Although they have lightweight nature, most ultralight spinning reels can hold a large amount of line, thus giving enough room to fight with big largemouth bass.
Additionally, ultralight fishing reels make managing lighter lines easier, especially when using smaller lures. When choosing your ultralight reel, ensure it has high-quality components and the drag system is okay.
Nowadays, reels come with various specifications, but ensure the reel you use chooses provides a drag system of up to 6 lb.
Since you'll be doing ultralight fishing, you must choose a reel within the 1000 to 2500 size range. If fishing with a baitcasting reel, select one within the 50-1000 size range. Ensure the reel you choose matches your ultralight fishing rod.
Ultralight Fishing Line
Anglers must pair their light gear with an ultralight fishing line. The line range you choose depends on your reel but ensure it is not more than 6lb. The smallest line should be 1 lb., while the larger end should have a 6 lb. test.
You achieve more casting distance when an ultralight gear is paired well with the ultralight line. If using lighter fishing lines, ensure you set the correct drag on the reel to prevent the line from becoming too stiff, thus breaking off.
The drag system you set should also enable your line to utilize the rod's parabolic bend. It should also be able to absorb the pressure exerted.
Your drag should be stiff enough to provide an excellent hook set without the line getting too stiff. When using an ultralight line, ensure the lure weighs 1/24th to 1/8th an ounce.
Ultralight fishing is versatile, and you can use mono or fluorocarbon lines. However, the best setup is when the reel gets spooled with a braided line. Your line should also have mono or fluorocarbon leaders to minimize line visibility.
Ultralight Fishing Lures
Ultralight lures are usually smaller than regular lures used in most traditional fishing methods. The lures should be as light as 1/80 ounce and not heavier than 1/8 ounce. Moreover, your lures shouldn't be longer than 2 inches.
The type of lures you use depends on the fish you're targeting. However, lures like crankbait, spinners, jerkbaits, and soft plastic baits are common in ultralight fishing. These lures are small, and you can increase the casting distance when you pair them with ultralight gear.
Ensure your ultralight rod has a sensitive tip when working with ultralight lures. This lets you know when your lure is working correctly. Sensitive tips also help you detect bites.
For example, when using jerkbaits, you will feel pulsing through the rod tip, which will notify you that your light lures are working correctly.
You can use ultralight lures to catch a wide variety of fish species. You can also catch more fish, unlike when using heavier lures and lines. Although ultralight fishing is designed for smaller species, your lure might attract bigger fish.
How to Operate an Ultralight Fishing Rod?
When doing ultralight fishing, you will notice casting with a light rod differs from the regular spinning rod. Since the rod is ultralight, you only need to cast it using a wrist flick. By doing so, your rod will bend and propel the lure accurately.
The rod you're using significantly affects the casting distance. The main aim of using ultralight rods is to improve the distance. You can use some essential ultralight fishing tips to improve the distance.
First, you have to ensure your rod has parabolic action. Anglers who are too aggressive when casting can improve their distance. Instead of powering the casting stroke, you can utilize the smooth motion of parabolic rods.
To utilize the motion, start by moving your rod behind the head and begin to stroke. Next, smoothly pull your rod forward while you pay attention to the lure's weight at the rod tip.
If you're a beginner, start lifting the rod tip while assuming the 12 o'clock position. Ensure your elbow and wrist bend and the casting hand is almost the same level as your chin.
Once the rod is loaded, bend your ultralight rod to fling your lure forward. Ensure the rod tip is at the same angle as your lure's. Doing this helps your fishing line flow freely.
If you struggle to improve the casting distance using your ultralight rod, you can consider attaching an extra split shot in front of your lure. This technique works well, especially if you're fishing during windy days.
The extra weight added to the lure helps you to load the lure easily, thus giving you additional feet on the cast. Experienced anglers can attest to how easier it is to control power and improve accuracy when using ultralight rods with ultralight lures.
Frequently Asked Questions