We may earn a commission through products purchased using links on this page. Products or services advertised on this page may be offered by an entity that is affiliated with us. Learn more about our process here.
While some lures quickly become famous for their ability to draw attention, a hardened core of new and old trusty designs has gained respect for their capacity to perform their job. A topwater hit is a bass fishing spectacle that makes anglers keep returning for more.
The thrill of a bass angler seeing their topwater lures smashed by stripers is priceless. It's the magical excitement all are seeking to experience.
We carefully reviewed previous generations of surface baits and chose the 10 finest fishing topwater bass lures to share with you and to answer your main question: what is the best topwater lure for bass?
Our Favorite Topwater Bass Lures
Best Topwater Bass Lures For Long Distance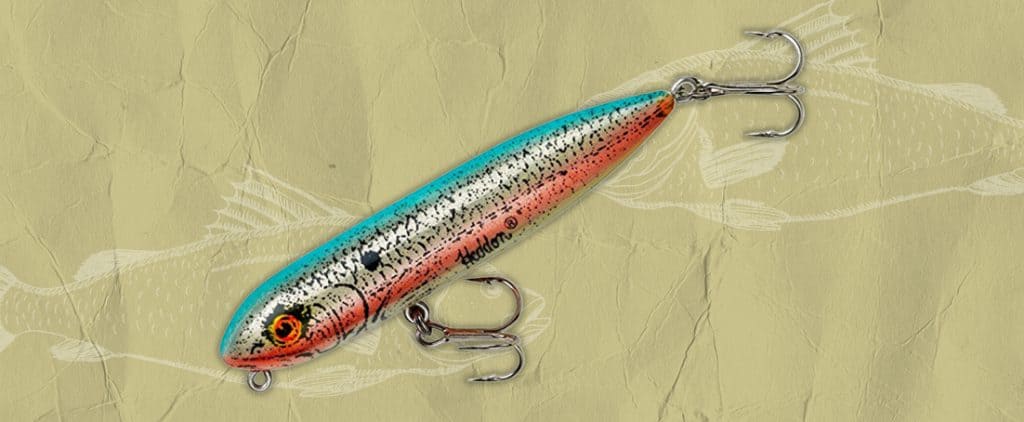 Most Realistic Topwater Bass Lures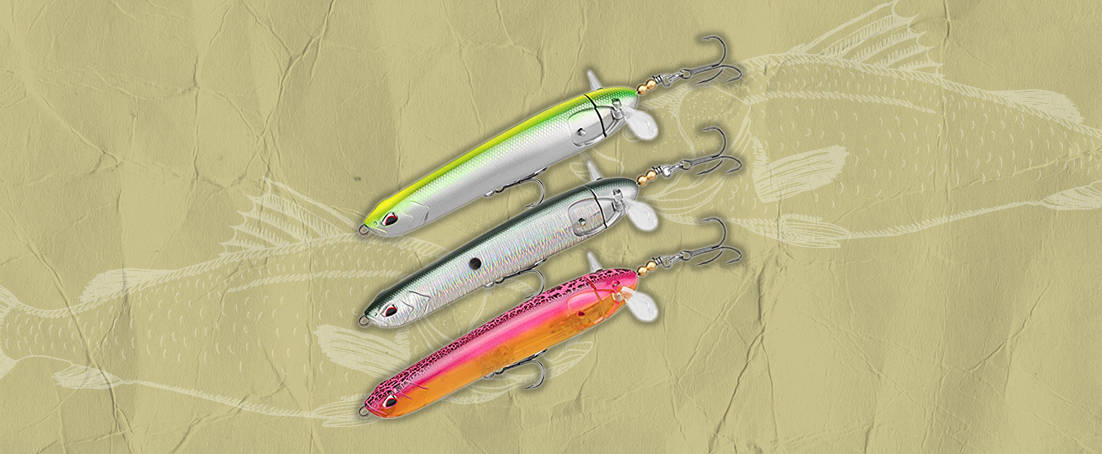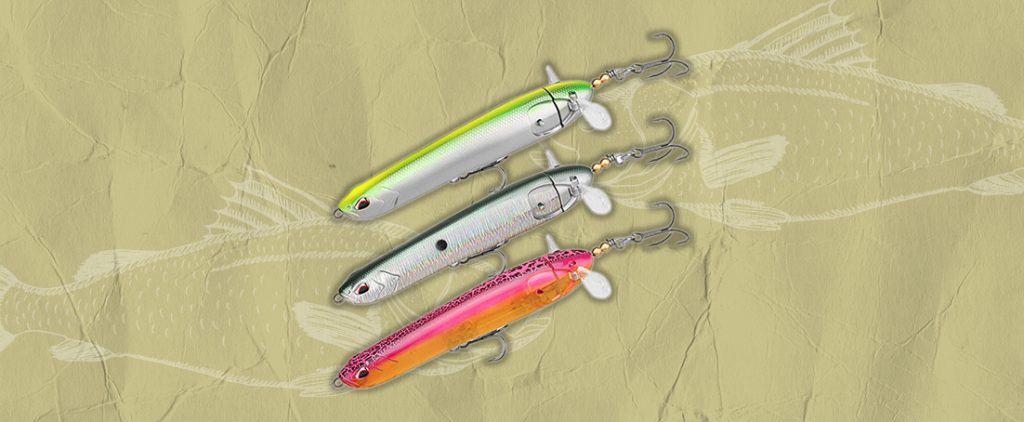 Best Topwater Bass Lures For Big Prey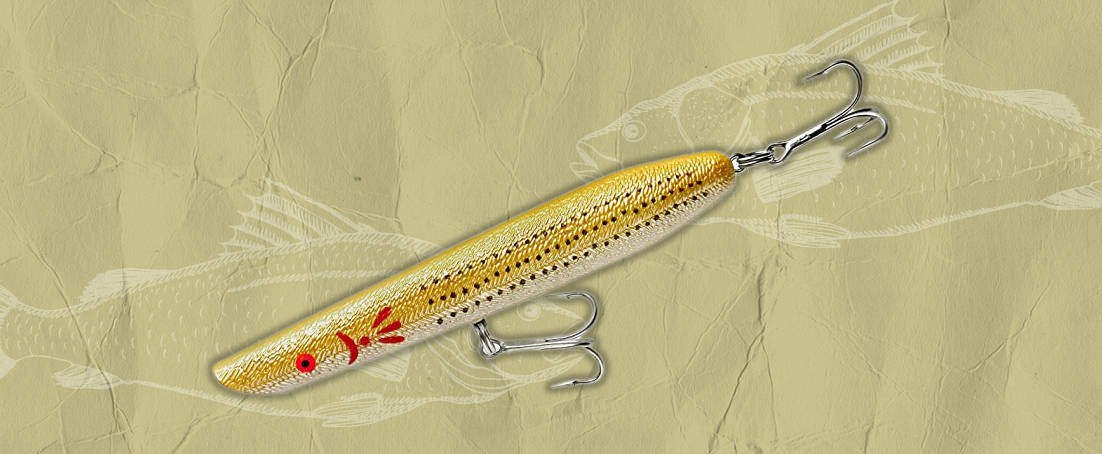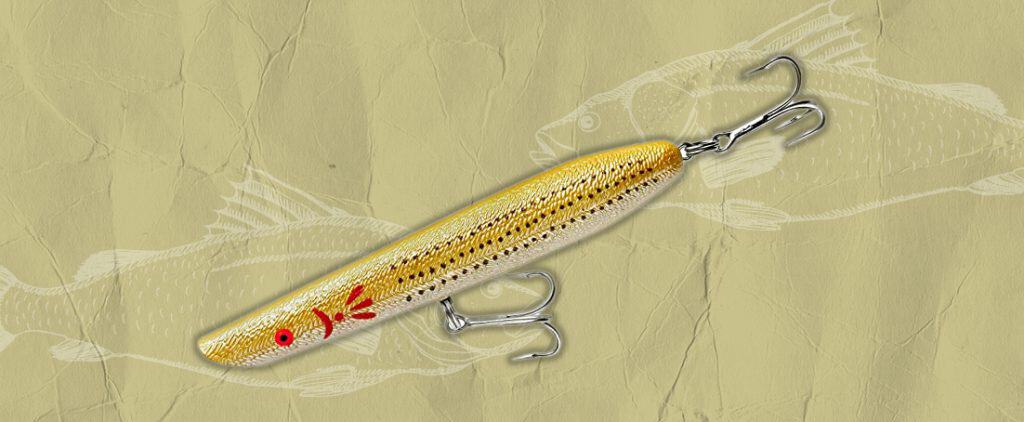 Cotton Cordell Pencil Popper
Best Topwater Lure Overall
Best Topwater Lure Overall - Heddon Zara Spook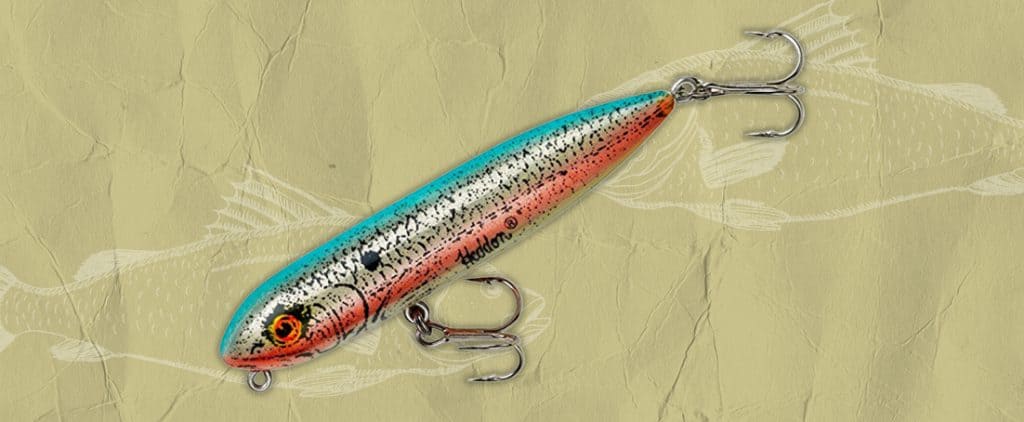 WHY WE LIKE IT: The Heddon Zara Spook offers time-tested top performance and powerful strikes. It's what quickens anglers' heart rates for the better part of a century. This bait is capable of luring fish in from long distances. These are the best topwater lures in our list.
OVERVIEW: The strikes from these topwater lures are vicious and are reputed to draw fish from 20 feet away. Prior to setting the hook, make sure to give the line time to tighten up these baits. Our preferred fishing colors black or natural green back and a white belly.
FEATURES: Zara spooks excels because it allows you to manage the action of the lure. You can accomplish this by slack-lining the rod tip to provide the left-to-right, "walk-the-dog" action that makes these lures so well-known. It attracts different kinds of fish, and that is why we gave it our special attention in the best redfish lures article.
TRUSCEND Topwater Fishing Lures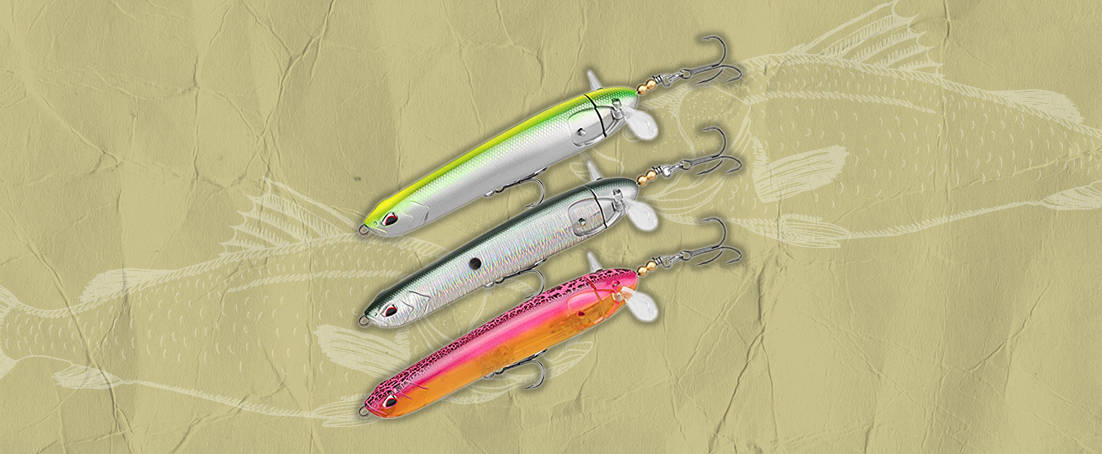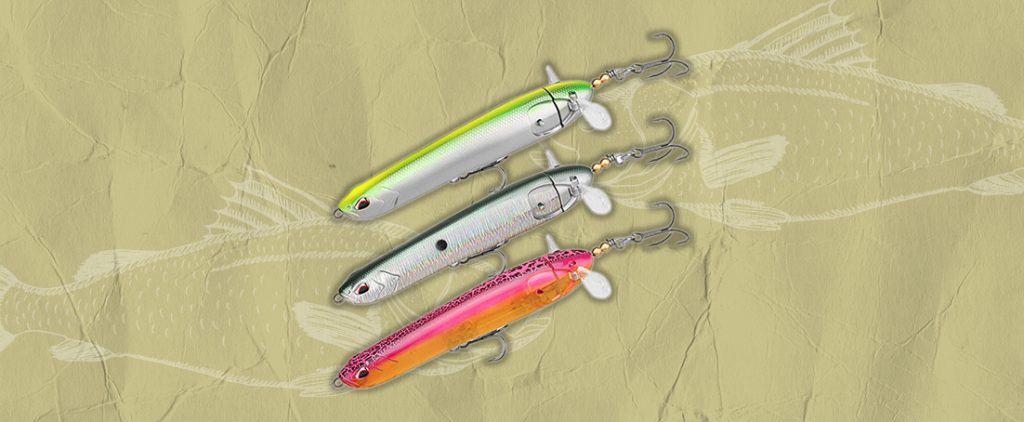 WHY WE LIKE IT: Fish can't ignore the noise and disturbance created by the TRUSCEND Fishing Lure Set's double-blade spinning tail design baits, which generates a strong splutter as it glides across the surface. Additionally, it is "roll resistant" and effective at a various speeds. Another great option included in our best topwater lures list.
OVERVIEW: We put it to the test, and the popper baits give long and bullet-like throws, powerful action, and perfect weighting in the tail region, even when fishing in windy circumstances. The lure may sit tail-down for a splashing, popping movement that predator fish can't resist.
FEATURES: These fishing lures have full hand-coating bodies, 3D holographic eyes, and realistic fish scales, giving them the appearance of genuine fish. These unusual pencil lures generate thrilling topwater strikes, attract predators' attention, and persuade fish to strike with their single knock cadence noise.
Cotton Cordell Pencil Popper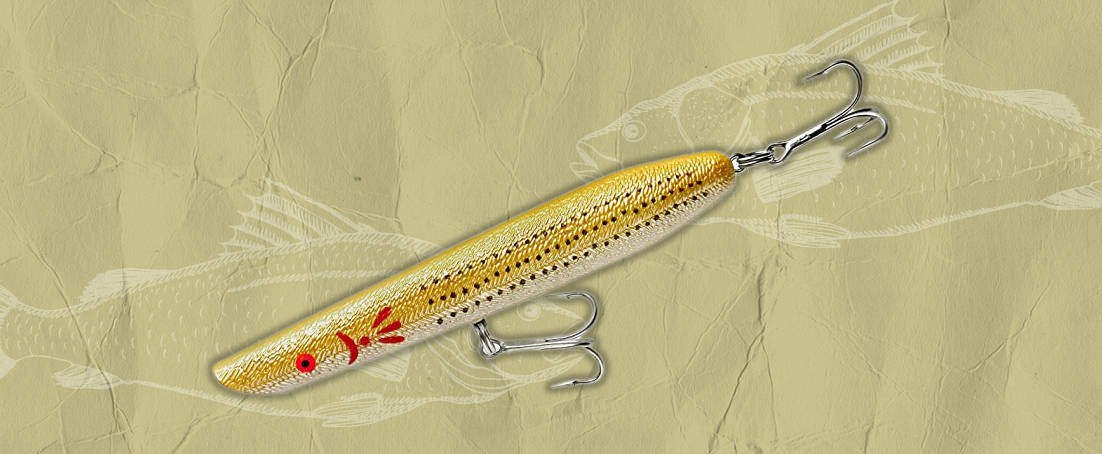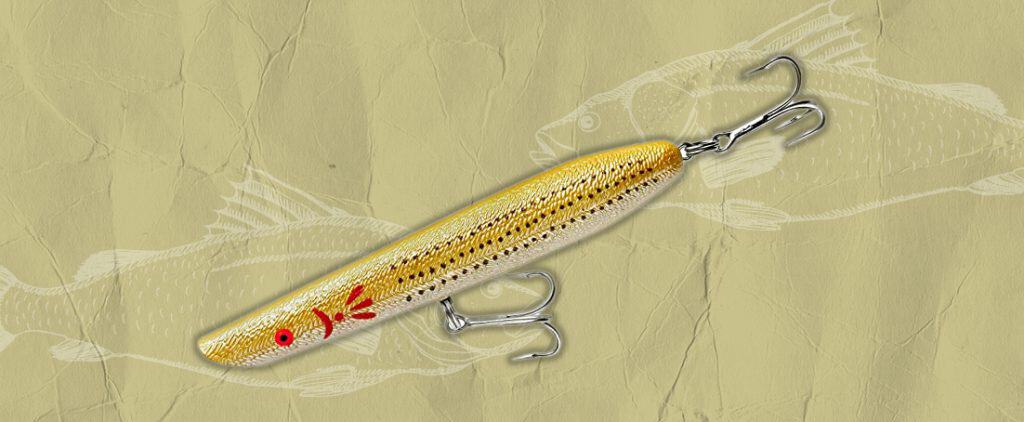 WHY WE LIKE IT: The Cotton Cordell Pencil Popper lure is one of the most underappreciated topwater lures on the market. It is a common fishing gear featuring action and sound that will entice stressed bass to strike.
OVERVIEW: Even though it comes in two sizes, if we have to pick one, we have to go with the larger lure. The large Cotton Cordell Pencil Popper is made strong enough to handle musky waters. By the way, this topwater lure was produced of quality materials which helps to ensure a bigger success while catching heavy fish.
FEATURES: Each Pencil Popper has an additional weight within the tail part, making the lure sit "tail down" and create a bobbing target. All Pencil Poppers have incredibly sturdy, rust-resistant hooks and can handle a pretty hefty line.
Nomad Tackle Design Chug Norris
WHY WE LIKE IT: The Chug Norris lure stands out from the crowd of poppers for a number of reasons. It doesn't tumble when thrown and has a peculiar form that keeps it affixed to the water's surface upon retrieval. These baits creates a loud, booming pop that accomplishes the task at hand. These are the best topwater lures for summer bass.
OVERVIEW: Although the body curves and round bottom design may not be immediately apparent, these small details distinguish this lure from others. In our experience, we found that the cup design achieves the balance between noise, rough water performance, and angler effort.
FEATURES: The Chug Norris generates that wonderful thumping "pop" as the cup contacts the water's surface and was created to require the least amount of effort to produce maximum effects. The Chug Norris has exceptional swimming behavior while submerged, including a massive bubble trail and body wiggle.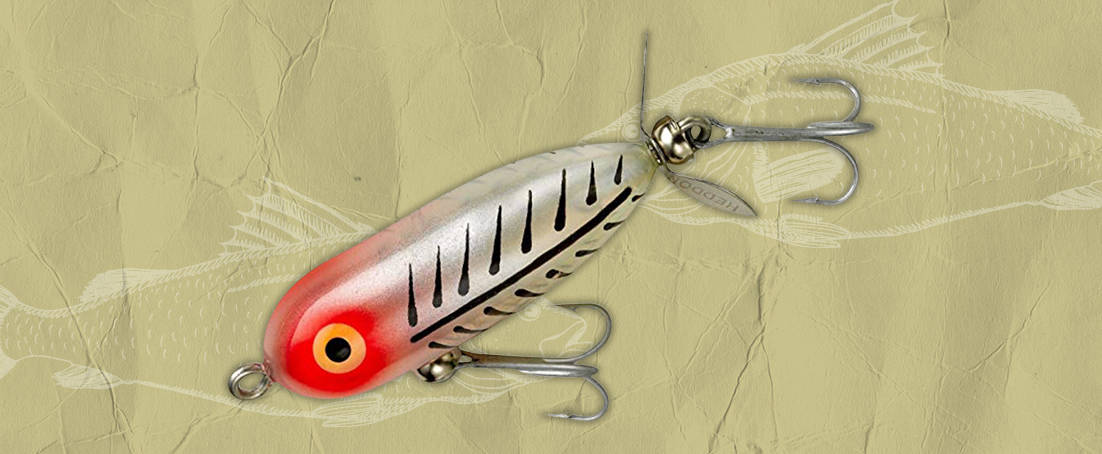 WHY WE LIKE IT: Anglers may cast the Heddon Torpedo Prop as the best lures a bit further than they do many other prop-baits because of their form and weight. They do it to get to specific fish-holding places more quickly and easily.
OVERVIEW: The Torpedo is the ideal bait for schooling fish because it causes a frantic, splashing surface disturbance. We recommend using rapid, brief, and unpredictable twitches to make a Torpedo function at its peak.
FEATURES: An outstanding topwater lure that rattles and moves to draw topwater fish. It also has two extremely sharp hooks used to seize the fish truly.
LUCKY CRAFT Flashminnow 110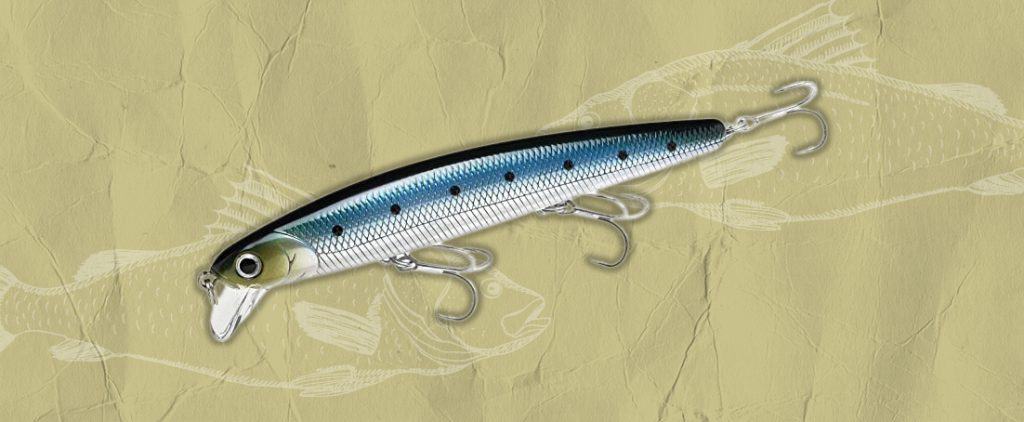 WHY WE LIKE IT: When used over flats as shallow as 2-3 feet, the Flashminnow 110 lure may be successfully operated by jerking, twitching, or sweeping the retrieve. Working points and tiny coves are also great for this incredibly effective jerk bait for an even bigger topwater bite.
OVERVIEW: Anglers like us report catching large halibut, calico bass, barracuda, and other fish because they simply can't resist the Lucky Craft Flash Minnows' profile. We love these baits performance and the characteristics to ratchet up the big strikes whether you're fishing for trophy largemouth bass.
FEATURES: Its weight-shift technology enables precise and far-reaching casts. When the FLASHMINNOW 110 retrieve is halted, the bait stays hung and continues to vibrate, luring strikes. It is available in numerous tested color combinations and includes extremely sharp corrosion-resistant treble hooks.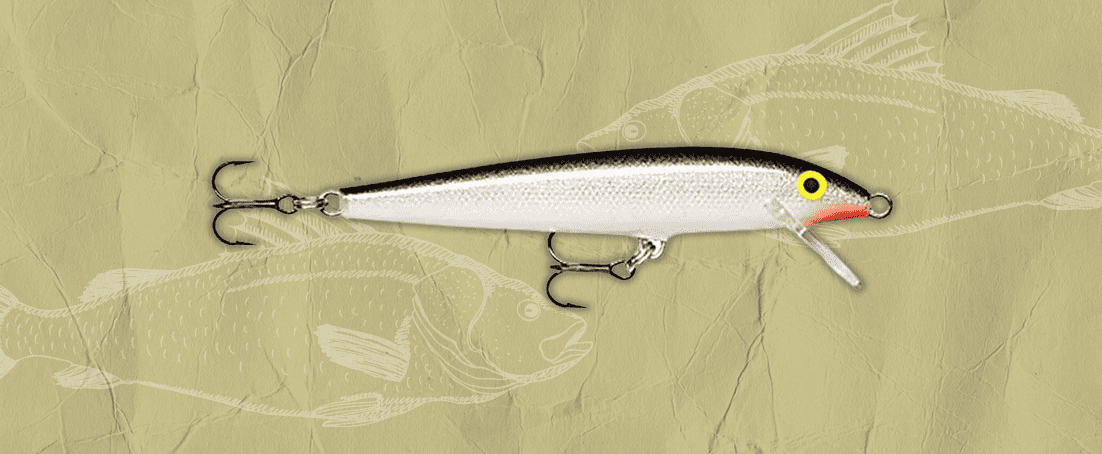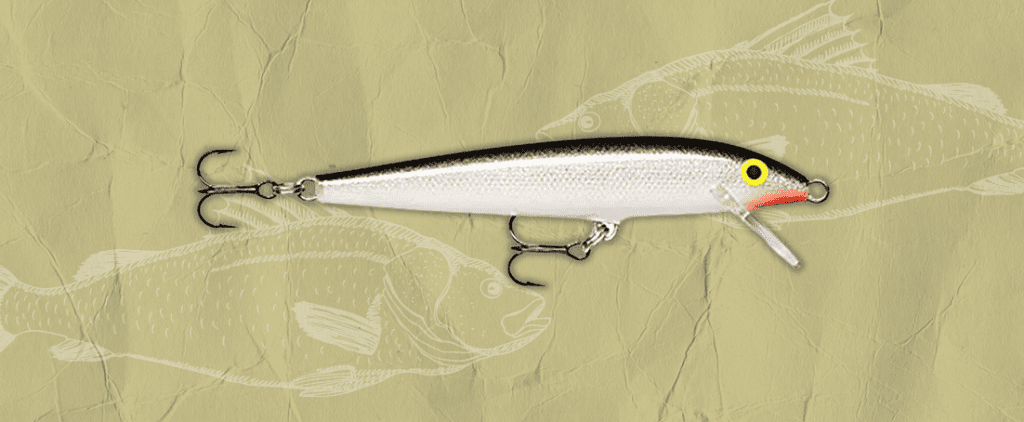 WHY WE LIKE IT: The Rapala Original Floating Minnow Fishing Bait comes in various color schemes. It has long been the most popular big fish bait for trout throughout the open season.
OVERVIEW: The wounded minnow's motion is what attracted us. The shallow diving nature of the Rapala Original Floater topwater lure makes it suitable for shallow lakes, rivers, and streams.
FEATURES: The Rapala Original Floating Minnow Fishing Bait has established itself as the best hard-body lure for trout fishing. It is of the highest caliber available because it is absolutely deadly on trout, bream, and flathead.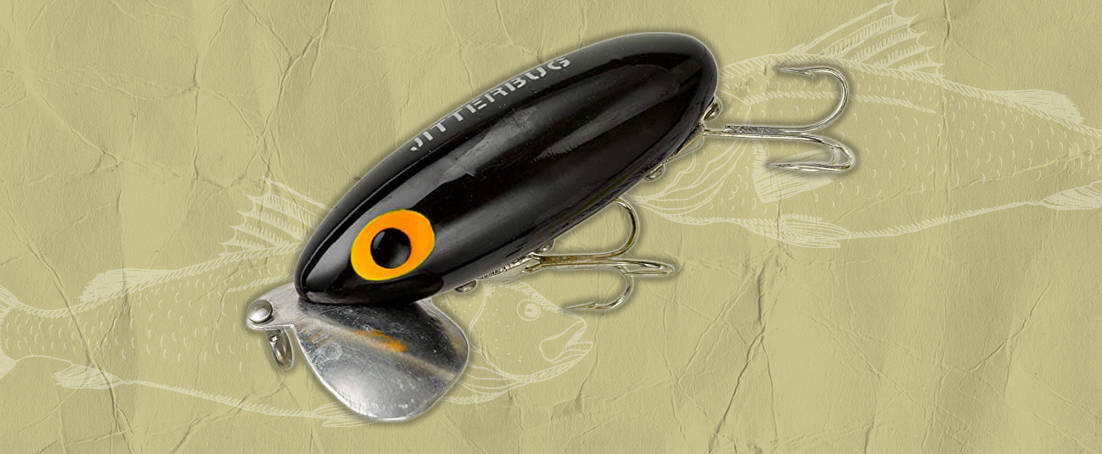 WHY WE LIKE IT: This lure demonstrates that it can trigger powerful attacks from topwater fish. The Arbogast Jitterbug is a renowned top water lure with a sound that is instantly recognizable to millions of fishermen.
OVERVIEW: The Jitterbug is known as the topwater lure for night fishing and has demonstrated its ability to trigger powerful strikes all day. Our advice is to make sure to position it at just the right angle.
FEATURES: Every known surface-feeding fish, notably smallmouth bass, finds a lout, rhythmic, surface-busting sound produced by this device when it is positioned at at the right angle to be irresistible. It's considered one of the best night fishing lures, but it also performs well throughout the day.
WHY WE LIKE IT: The Rebel Pop-R is the benchmark by which all other top water poppers are measured for over three decades. Bass can't resist blowing up on the Rebel Pop-R at certain times of the year, whether you retrieve it swiftly like a skittering shad or slowly chug it over the water's surface. It's among the absolute best poppers for bass.
OVERVIEW: The Pop-R is a favorite of ours and the fishermen worldwide because of its profile and motion. We experimented and tried to twitch it gently to resemble a meal about to die or move fast over the surface to imitate a frantic baitfish.
FEATURES: It is available in various sizes and colors to meet your fishing setting. Each Pop-R has a back treble decorated with hyper-light-attracting glitter filament strands for added flare.
WHY WE LIKE IT: The Lunker City Slug-Go topwater lure expertly mimics a wounded fish's confused swimming. This prompts all predatory fish to attack instinctively, especially Pike, Pike perch, Black-Bass, Perch, Catfish, Bass, and Lieu.
OVERVIEW: Our experience says that this lure gives the benefit of slowly sinking at the slightest halt in a seductive manner. Being light weighted will cause it to move through the busiest areas where black bass or pike are lurking.
FEATURES: This lure has two wide grooves that increase its movement, making it a favorite. Because of the flexible body, swimming while "walking the dog" may be broken down into extremely high amplitude slides (we urge you to "give up your hand" by restoring slack after each pull).
Topwater Lures Comparison Table
| Product: | Heddon Zara Spook | TRUSCEND | Cotton Cordell Pencil | Nomad Tackle Design Chug Norris | Heddon Torpedo Prop-Bait | LUCKY CRAFT Flashminnow 110 | Rapala Original FloateR | Arbogast Jitterbug | Rebel Lures Pop-R | Lunker City Slug-G |
| --- | --- | --- | --- | --- | --- | --- | --- | --- | --- | --- |
| Image: | | | | | | | | | | |
| Color | Available in over 15 colors such as Blue, Black Shore Minnow, and Bullfrog | 14 options of mixed 3 color options per package | Bone, Chrome/Black, Chrome/Blue, Green Mackerel, Pearl Blue, Pearl Red Head, and Pearl Yellow | 3.75-inches, 4.75-inches, 6-inches, 7-inches | 11 colors such as Tiny Torpedo, Baby Torpedo, Bullfrog, and Clea | Metallic Sardine, Jack Smelt, Zebra Sardine, and 25 other attractive color options | Available in 9 Classic & Bleeding Patterns such as Brown Trout and Hot Steel. | Available in Black, Bull Frog, Wounded frog and 12 other color options | Available in 18 color options like Babe Bass, Blue Darter and Bone | Albino Shad, Alewife, Arkansasansas Shiner, Black, Purple |
| Size | 3 – 4.5 inches | Available from 3 – 5.5 inches | 6 and 7 inches options | 0.04 pounds (3.75-inch version), 0.09 pounds (4.75-inch version) | 0.08 – 0.23 inches | 4.5 inches | 7-13 inches | From 2.5 – 4.5 inches | From 2 inches to 3 1/8 inches | 9 inches |
| Weight | 0.015 -0.04 pounds | 0.309 pounds | 0.06 – 0.125 pounds | Available in Black Pink Mackerel, Fusilier, Phantom and 15 other color options | 0.02 pounds | 0.04 pounds | 0.01 pounds | 0.0237 pounds | 0.019 pounds | 0.08 pounds |
| Material: | Hardened Plastic | Copper | Cotton | Acrylonitrile Butadiene Styrene, Plastic | N/A | Plastic | Wooden | Plastic | Blend | Soft plastic |
Types of Topwater Lures that Change the Game
Soft Plastic Frogs
Frog lures are made to look like frogs in general. Various designs are available, including tougher and larger ones. They mimic little hollow-body frogs swimming in the same waterways where bass often live. This little hollow-body frog is the ideal bait to have on your hook because bass are known to eat them while they swim near the surface of the water or rest on lily pads.
Hardbaits
The best topwater lures are usually hardbaits. They are designed to be strong enough to endure the bites and battles that occur with repeated fishing excursions, unlike natural bait or even soft baits. Hard baits are available in an enormous range of colors and sizes, frequently even within the individual lure series, much alone as a tackle category. These choices are tailored to certain predatory fish species, their preferred prey, and possible fishing circumstances.
Fly
In fly fishing, artificial flies are cast using a fly rod and fly line to catch fish. Now almost universally covered in plastic, the fly line is heavy enough to deliver the fly to the intended target. In contrast, to spin or bait fishing, where the weight of the lure or sinker determines casting distance, fly fishing uses the weight of the line to carry the hook through the air.
Topwater Fishing Advice
Choose the right topwater lure
Walking topwater lures capture largemouth bass, and for a good reason, many anglers win competitions using them. A little practice is required to grasp the well-known "walk-the-dog" cadence, but you'll become a far more adaptable fisherman once you do. In open water conditions, walking topwater lures excel. Their rapid surface glide boosts fishing effectiveness, whether throwing to open water or looking for fish.
Fish in the right conditions
Early morning, nighttime, or gloomy days are the greatest times to go topwater bass fishing. Nevertheless, topwater baits can occasionally be just as successful, depending on the environment and weather. In various circumstances, specific topwater lures will frequently be the most productive.
Fish in the right location
Experts also agree to the general rule that the louder the bait, the dirtier the water. However, the bait should seem more natural in shallow water. For murky conditions, they advise buzzbait or larger baits.
Use the right technique
For the bass to notice the lure among the chop, the lure should cause a sufficient surface disturbance. Surprisingly, a popper may attract fish when the water is lightly choppy. A buzzbait with enormous blades or one of the bigger Whopper Ploppers are the other lures we prefer to use when the wind ripples the water.
Be prepared for a strike
The fish is probably already hooked if the rod tip is constantly bobbing. From a full-throttle sweep of the rod to just tightening the line, the trigger strikes can take many different forms. You can draw strikes while reeling can be more efficient, but be careful not to hit too forcefully, especially at close range, where it can challenge your gear and knots. If you are after a particular rod, research the best topwater rods.
Fish with the right tackle
Many artificial variations of organic fishing bait are available for your tackle box. Most fishing gear shops include plastic versions of organic bait, such as worms, crabs, grasshoppers, and minnows. Technology advancements like vibrating water lures, which employ motors managed by microprocessors to generate audible vibrations to catch bass, are also available.
Frequently Asked Questions