We may earn a commission through products purchased using links on this page. Products or services advertised on this page may be offered by an entity that is affiliated with us. Learn more about our process here.
If you are trying to catch big fish, regardless of whether offshore or inshore, you need to invest in some good saltwater lures. But when selecting one you need to consider the type of fish you want to catch. Fish can identify food in three different ways: smell, sound, and movement, so you need to choose a best saltwater lure that will be enticing enough for the fish to feed on.
We know how challenging it may be to find the best saltwater fishing lures, especially since the market is flooded with countless companies advertising their product as "the best". To save you the time and trouble of trying them all out, we've done the work for you and compiled the list of the what are the best lures for saltwater fishing.
Best Saltwater Lure For Large Fish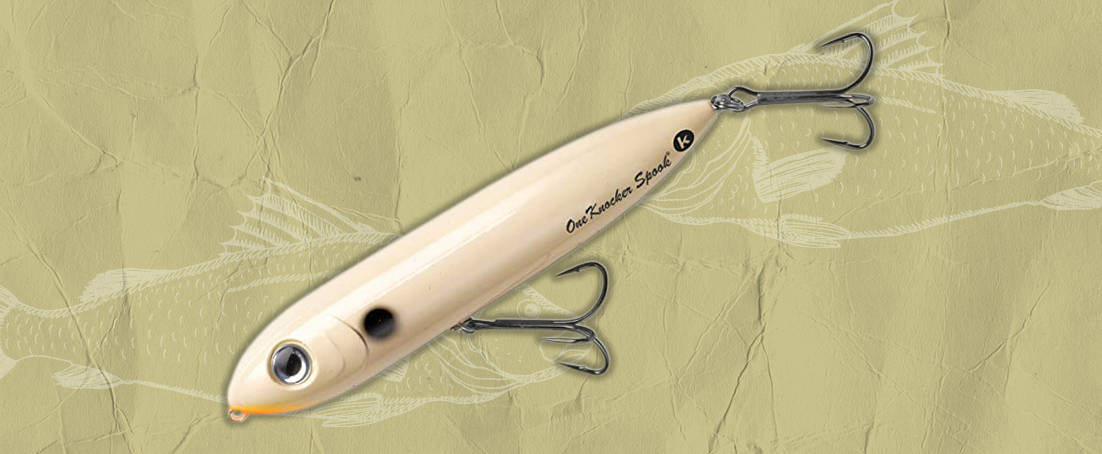 Most Popular Saltwater Lure
Best Quality Saltwater Lure
12 Best Saltwater Lures to Try
Best Saltwater Lures Overall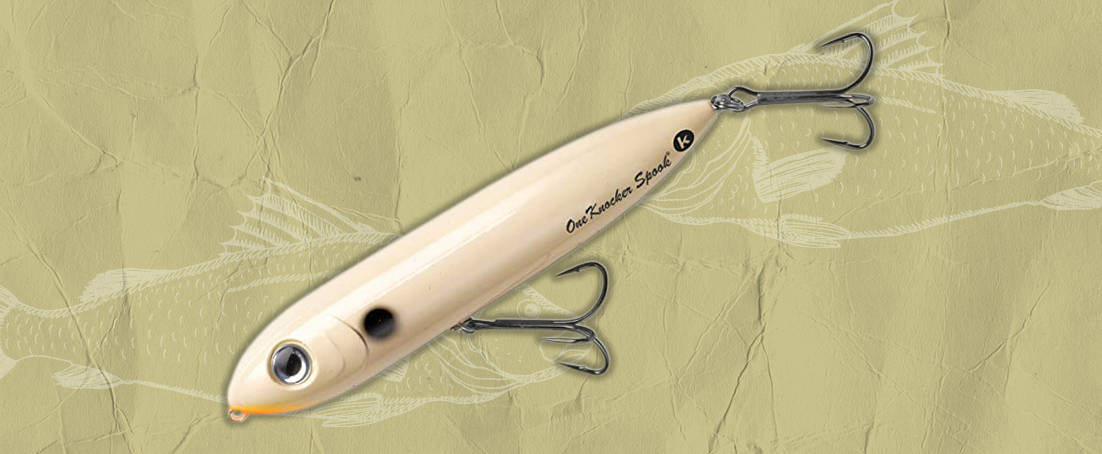 WHY WE LIKE IT: Unlike a cup-faced lure's loud and splashy retrieve, the Heddon Zara Spook has a steady, rhythmic, zig-zag movement that imitates a baitfish moving over the surface. It's been a classic on saltwater rods since its release in 1939!
BUYING ADVICE: Make sure you bring one of these in your tackle box if you're adore fishing large fish. Usually, biggest fish can destroy the bait so you need to replace it. However, once we tried this durable jerkbait it withstand any bite.
FEATURES: The Heddon Zara Spook developed the walk-the-dog retrieve, and despite being imitated hundreds of times, the Zara remains the standard of saltwater fishing lures
RUNCL Swimbaits PaddleSoft Plastics
WHY WE LIKE IT: The RUNCL Paddle Soft Swimbaits include a flat high-action paddle tail that vibrates with a powerful thud, delivering a fish-attracting movement that fish find difficult to resist. Apart from that, this lure is made with highly concentrated natural oils derived from live bait. Not only does the swimbait appear and move like a live bait, but we can also assure you it sure smells like it.
BUYING ADVICE: Because of the superb motion of its soft tail, the lure can draw strikes even with a straight retrieve. It also performs well at varied depth levels. We can only assure that it's one of the best saltwater lures for various water conditions.
FEATURES: The fact that this lure is packed with natural live bait oils is astonishing. Fish have incredible scents meaning they will go absolutely crazy over this lure.
WHY WE LIKE IT: The superior construction, the vivid colors, and the strengthened ring and hooks are just some of the assets that impressed us. The Goture Vertical Saltwater Jigs are surely a flashy stunner, adored by experienced anglers and rookies alike.
BUYING ADVICE: The paint and light reflection are like no other- perfect if you're fishing at a bright spot. The lure targets tuna, speckled trout, yellowtail, snapper, and similar big fish species. They are intended to be fished with a vertical erratic motion, effective on both the fall and the retrieve.
FEATURES: Its superior full-lead construction can withstand most big predator attacks and keep your jigs in good condition, until your next fishing trip. The vertical jigs have a streamlined form that allows them to quickly glide through the water.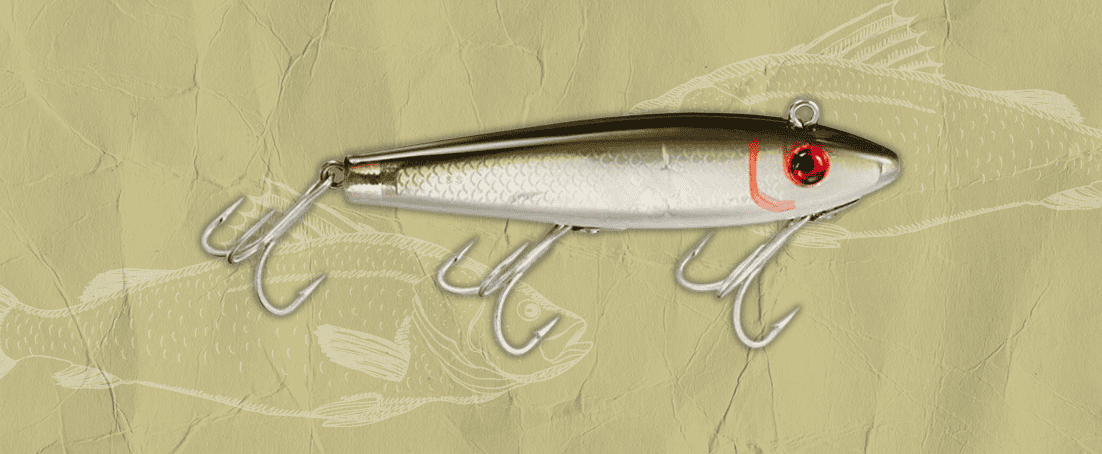 WHY WE LIKE IT: When being reeled in, this MirrOlure 52MR crankbait moves back and forth and creates wobbles to imitate a mullet or other similar baitfish- key for catching the attention of the larger fish you want to bag. We absolutely loved the action on this piece!
BUYING ADVICE: The MirrOlure ought to be a staple in every angler's tackle box. The slow sink rate on this lure as well as the ability to mimic baitfish make this lure a classic. You won't have any trouble controlling it with your inshore rod while waiting to catch fish onto those hooks! We recommend this lure for offshore fishing as well!
FEATURES: The MirrOlure has one of the best lifelike appearances on the market. With its weight distribution, stunning body design, and red 3D eyes, this one of the best saltwater lure is irresistible to big fish.
Durable Soft Plastic Bait
WHY WE LIKE IT: The SPRO Bucktail Jig is a fantastic saltwater fishing bait. The tapered shape, bucktail hair, tinsel skirt, and head shape that mimics baitfish all contribute to the bait's stellar performance. This fishing lure is noteworthy and is one of the best bass jigs on the market.
BUYING ADVICE: The SPRO Bucktail jig is designed to attract most saltwater fish, and be easy to control and reel in despite the size of the fish. We found that, unlike other bucktail jigs, this one almost glides through the water effortlessly.
FEATURES: You won't be able to find a bucktail that's more realistic and at the same time smooth as butter like this one. This saltwater fishing lure glides seamlessly through the water, unlike your usual bucktails that just sink down.
Best Saltwater Crankbaits
WHY WE LIKE IT: Typically used in shallow water with a cast and crank, they are very successful when allowed to drop to the bottom as well. Rat-L-Traps Magnum Force have inner rattles that generate a lot of noise, which tips off fish to your presence.
BUYING ADVICE: Often referred to as one of the best saltwater lures for catching striped bass, the Rat-L-Trap, with its lipless design is known to attract larger fish, while being durable enough to withstand their grip and power. We tried this crankbait out and learned that it has one of the loudest rattles we've heard!
FEATURES: The wobbles and noise that this lure produces are in a league of their own- the flashy and attention-grabbing rattletrap is a lure that sets itself apart when it comes to action in the water.
Hopkins Towing Solutions 550FY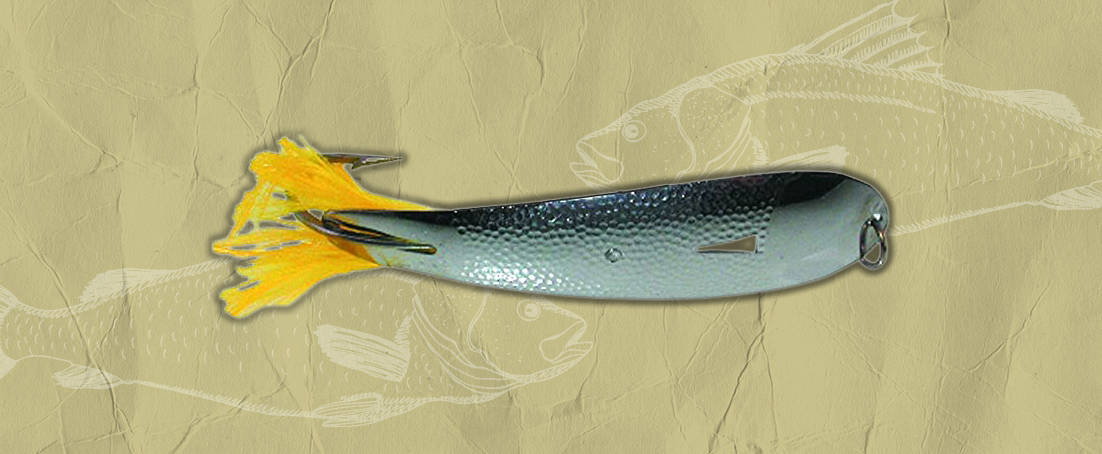 WHY WE LIKE IT: As the name implies already, spoons are concave metal saltwater fishing lures that are normally broader at one end to wobble and flash like a swimming fish. What we liked about this Hopkins Towing Solutions 550FY lure is its hammered design, intended for it to be a shallow water lure. This can be used in a variety of ways, including twitching on the bottom, jigging, and trolling.
BUYING ADVICE: It's an excellent lure for salmon or other saltwater fish like bluefish. Trolling this bait on a deep wireline might result in getting your hands on the catch of your life!
FEATURES: This bait features a realistic swimming movement that will draw your target fish in. To increase durability, the Hopkins 550FY is constructed with stainless steel elements.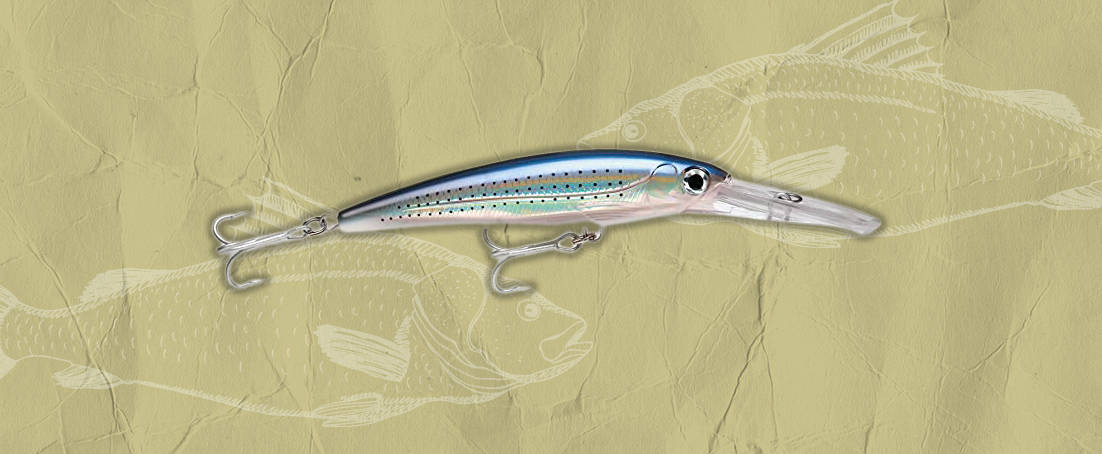 WHY WE LIKE IT: It has the size, shape, and 3D illusion of a minnow. Prominent scales and lateral lines collect and flash light like a beacon. The Rapala X-Rap Magnum lipped plugs are an unbelievably efficient deep lure targeting for snook in both saltwater and fresh water.
BUYING ADVICE: This lipped lure comes primed and ready to go straight out of the packaging. If what you're looking for is a sturdy large fish lure at a good price point- this is the lure for you. We used it right out of the box!
FEATURES: The paint job on the Rapala X-Rap is immaculate and can withstand hundreds of casts. The bill is tightly attached to the body, the eyes remain unharmed, and hook rash is kept to a minimum. A saltwater fishing decoy doesn't get much better than this.
WHY WE LIKE IT: When it comes to attracting fish, a topwater lure like the X-Rap Magnum Xplode may be the best approach. Most predators favor easy-to-capture prey. The sound of a topwater popper invites attention and appears to be an easy meal, which hungry fish can't seem to ignore.
BUYING ADVICE: A topwater lure like the X-Rap Magnum is the most effective approach to attract and catch fish near shallow cover in the water. Because of the resemblance to baitfish, predators are quickly drawn to them, you are nearly guaranteed to make a catch.
FEATURES: The deep-cupped face on this saltwater lure creates a monumental splash, making it irresistible to nearby fish. The noise and action it produces attract fish in both salty and fresh water.
Yo Zuri 3 D Inshore Slow Sinking
WHY WE LIKE IT: With holographic hues and striking eyes, this saltwater Yo Zuri 3D lure has a lot of flash. It's a slow-sinking twitch bait, your ticket to a large catch when fishing in deeper water. The lure twitches and rolls, creating action sure to attract some trophies. We also have inshore fishing rods guide for more in-depth information on how to pair your lure with proper inshore rod.
BUYING ADVICE: If you're searching for high-end twitch bait, this lure is an excellent choice. It has a terrific sound, darting action, and a realistic appearance- perfect for fishing deep and shallow water alike, while targeting big fish.
FEATURES: The distinctive 3D prism finish emits light bursts that can lure fish from a long distance. Even when the transparent, sturdy ABS Resin body is damaged, the inside holographic sheet never fades off and continues to flash making this saltwater fishing lure a hard one to ignore.
WHY WE LIKE IT: The Mackerel Duster Rigs are the most effective method for filling the fish box with loads of Spanish mackerel. This saltwater fishing bait combines two popular trolling lures to increase your chances of success.
BUYING ADVICE: If you want to try something new for your next fishing trip, one of these lures is the way to go. Creating interesting action for larger fish- you're sure to go home satisfied.
FEATURES: The Mackerel Duster Rig combines a 1/8 oz. Duster with a 0RBMS silver spoon to create a rig that entices and drags in catches. It is also outfitted with a 2/0 hook and a 45 lb. black sealon leader to manage the action it elicits.
Hilitchi Soft Shrimp Lures
WHY WE LIKE IT: Saltwater game fish adore shrimp, which is a great benefit for anglers using this lure. Hilitchi's Soft Shrimp Lures are among the best saltwater fishing lures available, and fish will chase it whether you jig it in deep water or use it to fish the grass flats. When in water, we could barely tell the shrimp was artificial.
BUYING ADVICE: Hilitchi introduces a fresh new look to silicone. Each lure features a unique tail design and offers colors that fish can't get enough of. As we tried, all of them are effective, but most saltwater fish prefer to bite on the white-green shrimp.
FEATURES: Aside from the flexible and lifelike design, the hooks on these artificial shrimp lures are like no other. The sharpness guarantees a catch!
Bucktail Jigs
The hair, which is hollow and floats, is essential to the bucktail's success. When you combine this with the decreased sink rate, you have a recipe for success.
Crankbaits
Small beads inside the crankbaits rattle and make noise that signals food to predator fish. This along with the lifelike paint on the lures gives you remarkable results.
Vertical Jigs
Vertical jigs, the most recent addition to jigs, are the best saltwater lures to use when you require a jig that can be moved through the water quickly while jerking the rod tip up and down.
Topwater Poppers
Topwater lures are the most effective approach to attracting and catching fish near shallow cover in the water, like logs, rocks, shrubs, stumps, and vegetation.
Twitchbaits
If your desired catch lurks in the deep, twitch baits are the saltwater fishing lures you need. Grab the attention of predator fish by twitching the rod.
Spoons
While all of the spoons function well in different settings, the classic gold spoon is well-known for attracting strikes from a broad variety of saltwater catches.
Topwater Jerkbaits
Topwater jerkbaits are custom-made for the classic walk-the-dog action on the surface. Practice is required if your goal is to catch saltwater fish.
Clarkspoons
Clarkspoons offers a variety of artificial lures , tackles, jigs, and spoons- everything you might need for the best saltwater fishing experience!
Artificial Shrimp
Artificial shrimp lures may be used in almost every setting, from fishing the grass flats to delving into deeper water. Eye-catching to fish, saltwater anglers swear by them.
Factors to consider when selecting the best fishing lure for saltwater
Action
Noise and action are essential for successful fishing for saltwater fish. The rowdier your lure- the better!
Components
Look out for the components your lure is comprised of. Depending on the target, inshore anglers fishing may need to switch out swivels or split rings.
Versatility
When fishing inshore, choosing the right saltwater lure depends on the catch you want to make! By using soft plastic lures, trolling spoons, artificial baits, and many more, any saltwater angler increases their chance of catching fish.
Frequently Asked Questions
Yes, the topwater lures are known as the best saltwater lure, especially in shallow waters. They can also be one of the most productive inshore strategies, often yielding fish when other methods fail.
When fishing shallow depths, orange, red, and pink should be your only options. Other colors may not be absorbed and get hidden by the color of the water.
It's crucial to pick lures that are visible in the dark while fishing at night. Glow-in-the-dark lures are ideal for night fishing because they allow saltwater anglers to see the lure in the dark. Not to forget, lures with loud rattles can help attract fish in the dark.