We may earn a commission through products purchased using links on this page. Products or services advertised on this page may be offered by an entity that is affiliated with us. Learn more about our process here.
Many anglers choose crankbaits over all other baits because they are incredibly effective at catching all types of fish. They can be paired with several crankbait rods, but choosing the right rod for your baits can be challenging.
As experienced anglers, we have much experience with different rods and baits. Over the years, we have used MANY fishing crankbaits and learned much about what makes a good crankbait rod and what doesn't cut the mustard.
Now, we can say with certainty that we are ready to tell the world which are the best crankbaits on the market and what makes these rods unique.
If you want to learn more about the best crankbait rods and what to consider before buying one, we recommend reading the rest of this review. Let's get right into it!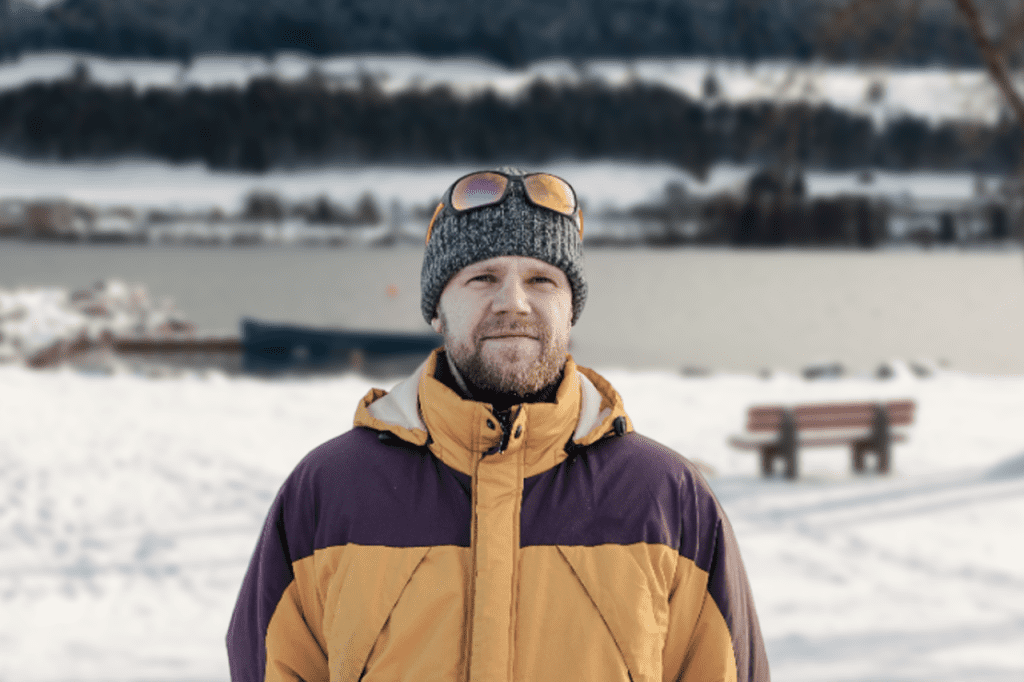 I love to test new fishing gadgets and share my opinion.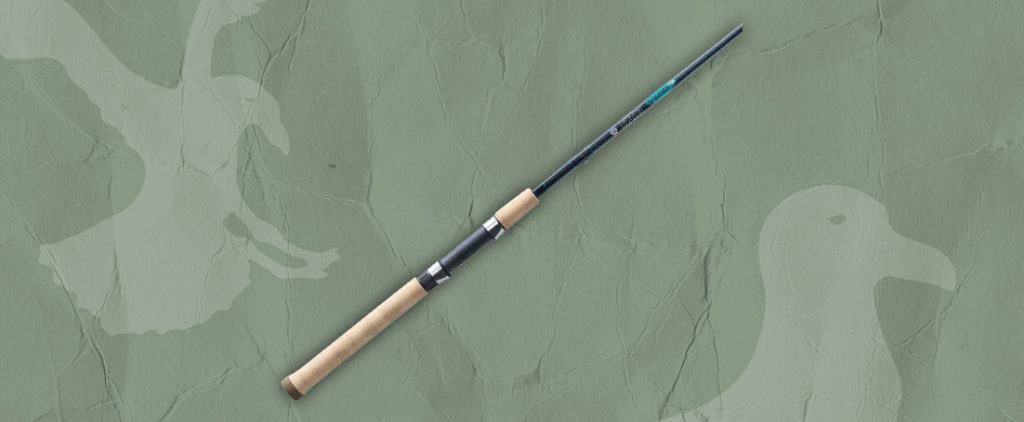 St Croix Premier Spinning Rod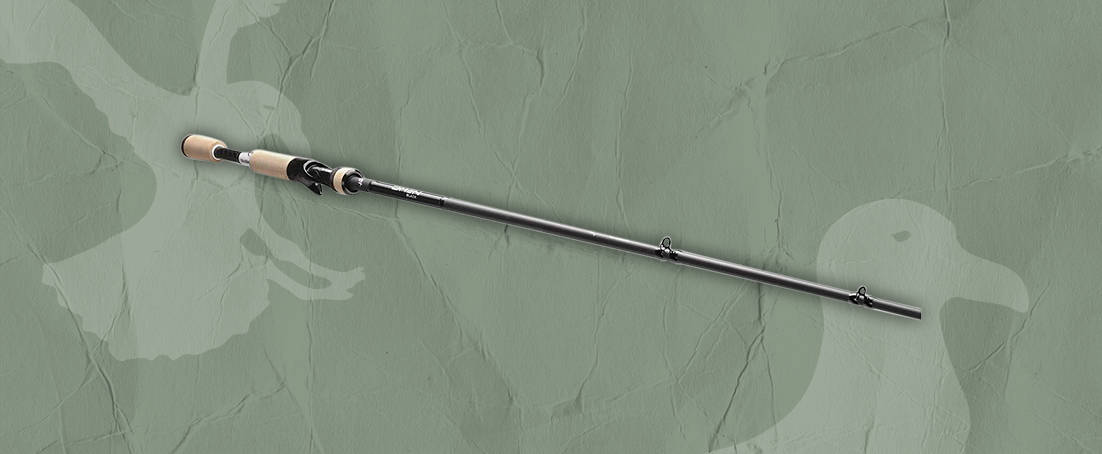 St Croix Mojo Bass Casting
Our Recommendations for the Best Crankbait Rods
St Croix Premier Spinning Rod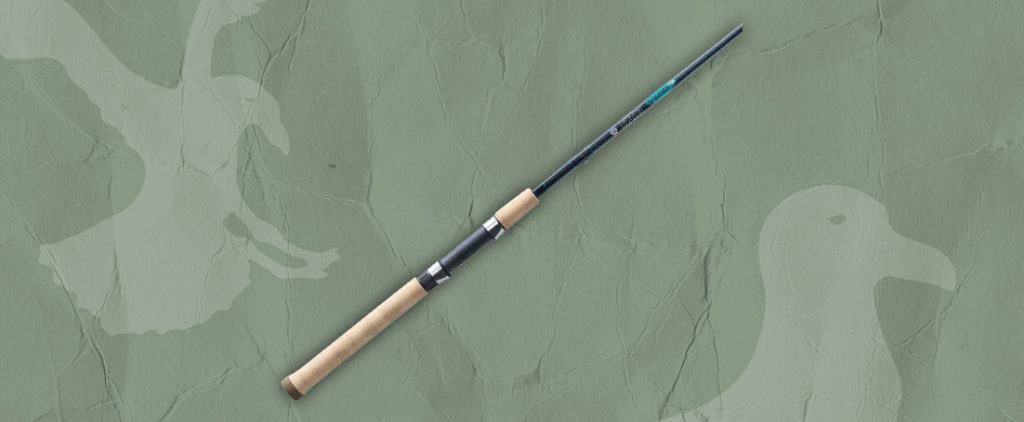 WHY WE LIKE IT: The St Croix Premier is one of the best spinning rods ever made. It has a durable design, quality parts, as well as power and action that are perfect for crankbait fishing. It also comes with an extended 5-year warranty that will get you a free fix in case of a problem. Therefore this is one of the best crankbait rods on the market.
Material: Blend
Item Dimensions: 66 x 3 x 3 inches
Size: 5'6"; 6'0″; 6'6"; 7'0″; 7'6"
Power: From ultra light to extra heavy (depending on the style)
Action: Fast and moderate action
BUYING ADVICE: One of the reasons why we recommend this rod is because it has several high-quality parts that ensure longevity. The Fuji reel seat is one of the best on the market, but so are the 3D aluminum oxide inserts you can use for your fishing line. Finding a rod with such quality parts is rare, so you should look into it more closely.
FEATURES: Only a few rods come in as many variations as this one. Depending on what you need it for, you can get the appropriate length, weight, power, and action. That is more than we can say about some rods that have no versatility whatsoever.
Excellent for Tournaments
13 Fishing Omen Black Crankbait Rod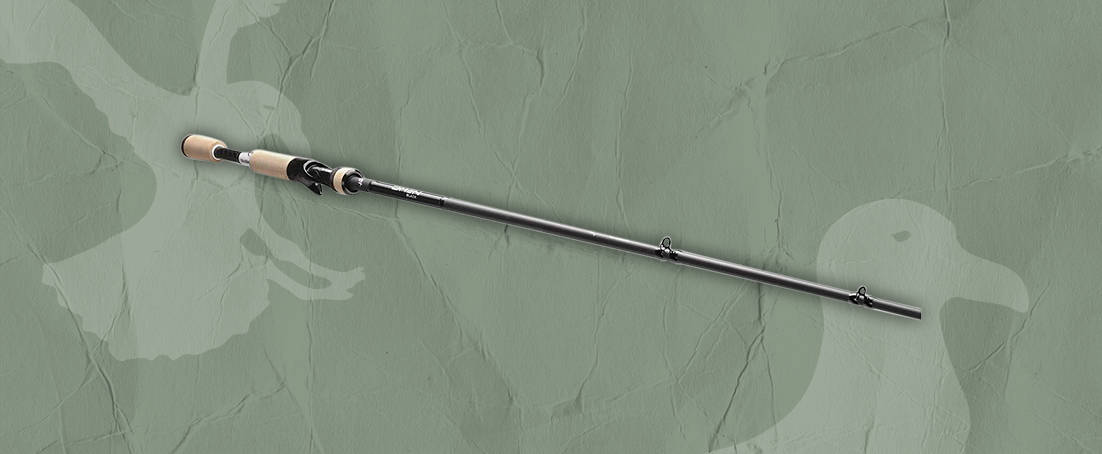 WHY WE LIKE IT: There are many amazing things about this crankbait rod from 13Fishing – from the unique black design to the split handle. It is excellent for fishing tournaments as it comes with quality parts that are durable, flexible, and do not add extra weight to the rod. Therefore this is one of the best crankbait rods.
Item dimensions: 82 x 1.5 x 3 inches
Power: medium to extra heavy
Action: moderate fast to extra fast
Size: 6'7", 6'10", 7'1", 7'2″, 7'3", 7'4", 7'5", 7'6", 7'11", 8'0″
BUYING ADVICE: We recommend that anglers look into this crankbait rod because of the durable design made using high-quality poly vector graphite technology. Graphite is often used for crankbait rods because it is lightweight and sensitive, making them great for catching all kinds of fish.
FEATURES: This great crankbait rod is the best choice for tournament anglers because of the unique Japanese 36-Ton Toray blanks used in many tournament rods and known for their pristine flexibility and lightness.
Best Crankbait for Bass Fishing
St Croix Mojo Bass Casting Rod
WHY WE LIKE IT: This rod from St. Croix has a unique split grip handle and an easily-noticeable black color all over. This crankbait is great for fishing bass, as it can be paired with some of the best crankbaits for bass. There is no challenge too big for this great fishing rod.
Size: 6'8", 7'0″, 7'1", 7'4", 7'6", 7'10", 7'11"
Power: medium to heavy
Action: moderate fast to extra fast
Material: Blend
BUYING ADVICE: This is undoubtedly the best crankbait rod for bass anglers, as it is a part of specific bass rod series from St. Croix, a company known for making quality rods. Even though it is a bit expensive, the investment is worth it for anglers who plan on using the rod often.
FEATURES: Unlike other manufacturers, St. Croix uses premium parts when making its rods. You will not find other rods with 3D guides, aluminum oxide rings, or fuji reel seats. It would be best to look into St. Croix and its excellent rods to get all these features and even more.
Shakespeare Ugly Stik Elite Crankbait Rod
WHY WE LIKE IT: This spinning rod from Ugly Stik is an excellent choice for all fishing trips because it is suitable for catching all kinds of fish. You can pair it with various lures, including almost any crankbait. This rod's versatility, incredible reliability, and strength make it one of the best crankbait rods.
Size: 5'0″, 6'0″, 6'6", 7'0″
Power: ultra-light to medium-heavy
Action: moderate fast to extra fast
Materials: fiberglass and graphite body
BUYING ADVICE: Our favorite thing about this rod is the guides. Their unique no pop-outs design ensures the fishing line cannot move or come out during your fishing adventure.
FEATURES: While similar to other rods in some ways, this Elite crankbait rod has a unique design made with both fiberglass and graphite. The combination of materials gives the rod flexibility and strength, making it an excellent choice for catching various types of fish.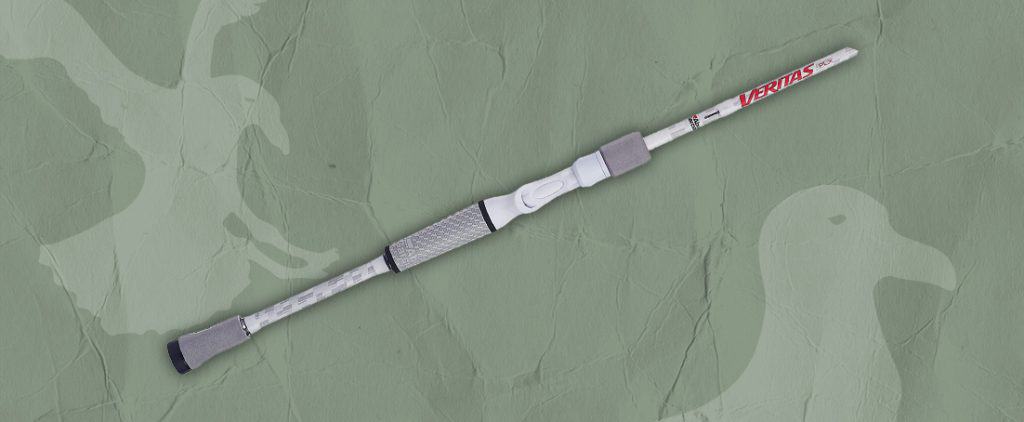 WHY WE LIKE IT: This solid but lightweight Abu Garcia Veritas crankbait rod is perfect for casting lures at a considerable distance. We always use it when we need to go out to open waters and catch fish that might not be nearby. So, we also recommend it to people who like open water and freshwater fishing.
Size: 6'6", 6'9", 6'10", 7'0″, 7'3", 7'6"
Weight: 0.5 to 0.7 pounds
Power: medium-heavy, heavy, and extra-heavy
Action: moderate to extra fast (depending on the size)
BUYING ADVICE: We consider this the best crankbait rod for long-distance casting because of the ROCS guide train. ROCS stands for "Robotically optimized casting system." The system allows the lure to reach a great distance, no matter if it is a heavier or lighter lure.
FEATURES: The rod might be bulky but has the ideal length, power, and action for crankbaits. You can pair it with a lure you like and catch fish even if they are at a considerable distance or depth.
Ugly Stik GX2 Casting Rod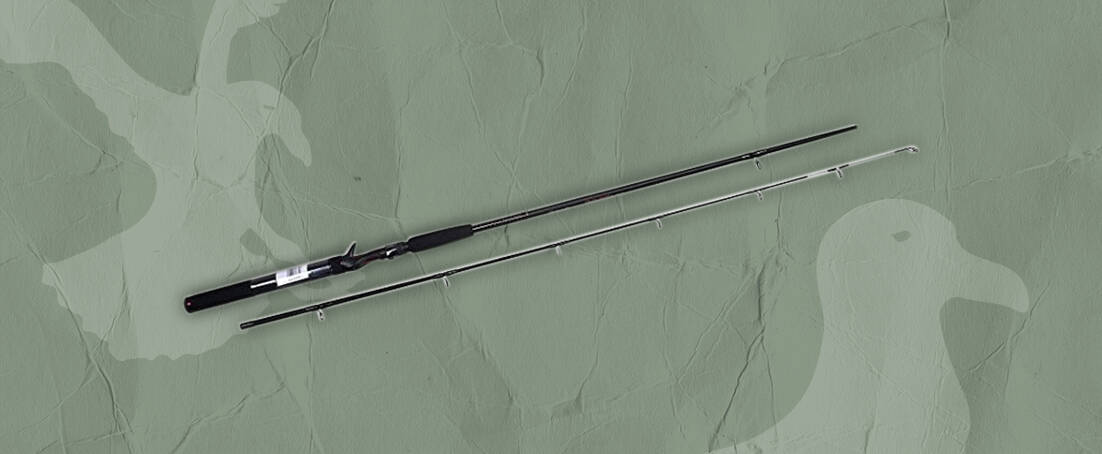 WHY WE LIKE IT: This casting rod from GH2 is one of the best crankbait rods when it comes to lightweight designs and various lengths. You can get a 6′ or 7′ one if you need a shorter , or go for the 9′ if you need a longer one. The rod is quite versatile and comes at a very affordable price.
Size: 5'6", 6'0″, 6'6", 7'0″, 7'6"
Power: medium light, medium, medium heavy, heavy
Materials: graphite and fiberglass construction
Color: Black
BUYING ADVICE: This rod has five different handle designs. You can choose the handle design you like best, depending on what feels most comfortable for you. This separates the rod from others that come with a single-handle design. We found the clear tip design adds to the sensitivity and can be used with all line types.
FEATURES: This is the best crankbait rod for people looking for a lightweight design with excellent ergonomics, a durable tip, stainless steel guides, and a sensitive blank made from fiberglass and graphite. It also has a 7-year warranty, which is more than we could say for other rod manufacturers.
Best Crankbait for the Money
KastKing Perigee II Spinning Rod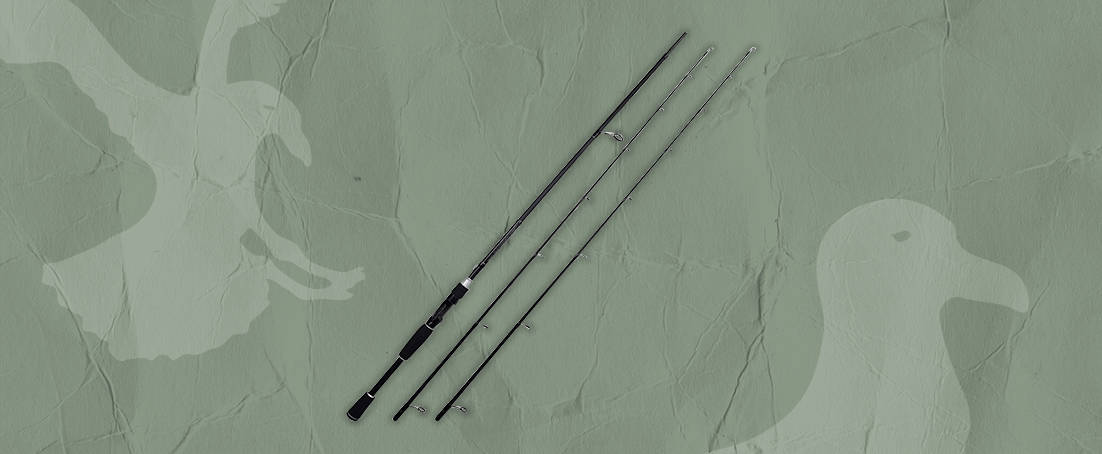 WHY WE LIKE IT: KastKing Perigee was really fun to use. Most good-quality crankbait rods are expensive, but we cannot say the same about this rod. Available in various sizes and versions, it is an excellent option for people looking for quality at a low price.
Size: From 4.6 to 7.4

Power: ultra-light to heavy
Action: fast rod
Material: Graphite, Carbon fiber
Color: Black
BUYING ADVICE: The Pedigree II comes in two versions – a one-piece and a two-piece cranking. The two-piece rod has better durability and is more suitable for beginners who are still trying to adjust. We recommend the one-piece for professional anglers seeking a great pole on a tight budget.
FEATURES: We decided to list this rod among the great crankbait rods because of how many quality parts it comes with and how versatile it is. It has excellent line guides, reel seats, grips, and many other features you might not expect to see on a rod this price. Overall, it offers superb value for your money.
Fishing rods are usually divided into several groups depending on their use. If beginner anglers try looking up, they will come across several categories, such as spinning, trolling, casting, fly, surf, ice rods, etc.
You would rarely come across a separate category for crankbait rods. 
By definition, the crankbait rod is a casting rod that the angler would pair with a crankbait. It is often used for long casts, while it comes with various power and action.
There are many different crankbait rods on the market, but there are twice as many fishing crankbaits! So, before you buy your crankbaits, you will need to think about your ideal action, power, blank, length, the weight of the rod, etc. Read the following section to learn how to choose the best crankbait rod!
Things to Consider Before Buying a Crankbait Rod
Action
Action is a term that refers to where the rod bends when you put weight on it. For example, slow action rods bend throughout their length. Opposite the slow action would be the fast action that bends towards the tip.
If you want a crankbait rod, getting one with slow to moderate action would be best. That means the rod will bend throughout its length but more so towards the tip, giving it a so-called "parabolic" bend. This type of bending is recommended for crankbait fishing rods.
Power
Rod power refers to the rod's resistance to bending under a certain amount of weight. Power is divided into slow, moderate, fast, and extra fast. Depending on what type of fishing you plan to do, you can choose between these four powers.
As for crankbait fishing, we recommend using medium-heavy power rods. A medium power rod and a moderate action will give you the parabolic bend mentioned above. That will ensure you catch fish without difficulties, as there will be no extra bending or added stiffness.
Length
The length of a fishing rod depends mainly on what, or rather where, you will be using it. An extended length works best for fishing in open water. Contrastingly, shorter will work better when fishing in shallow waters, around structures, or near docks. Your fishing location can help you decide on the length you need.
The ideal length of crankbait rods is anywhere from 7 feet to 7 feet 11 inches. Quality crankbait rods come at this length, so you should be able to find one that fits your needs best. Just ensure the size is right for your preferred fishing method and location.
Type of Lure
Of course, the crankbait rods discussed in today's review work best with crankbaits. The crankbait is a bait shaped to look like a crawfish or baitfish. It can come in various sizes and colors, it can make noise or be noiseless, whereas it can also belong to the group of lipless crankbaits.
First, you can choose between a silent and a rattling crankbait. The latter is better for winter fishing when fish like bass lay dormant and need something attention-grabbing to get them to move. The former is suitable for fishing in warmer weather and any water.
Then, you can also choose between a lipless crankbait or a regular one. The best lipless crankbaits are better for winter because they make wobbly movements and can easily capture the fish's attention. If you do not have a lipless crankbait, you can go with heavier crankbaits, square bill crankbaits, sinking crankbaits, or any other type you have available.
Finally, you should know that different crankbaits are suitable for different types of fishing. There are shallow crankbaits, medium crankbaits, deep diving crankbaits, etc. They differ in material and weight, so you should think about the best type of crankbait for your situation before you throw one in the water.
Weight
The weight of fishing rods is also quite important. A lightweight rod can be helpful if you want to catch smaller fish. When fishing for heavier fish, you will need a medium-heavy with a sturdy, but not too stiff, build.
You can pair it with lighter lures like shallow or wake crankbaits or even plastic worms. You can also pair it with heavier crankbaits with treble hooks if necessary. The graphite and carbon fiber rods are ultra-light fishing rods with great flexibility. The type of blank you choose will depend on your preference and needs.
Construction
As for the crankbait rod construction, you can buy a specialized one or try to build one yourself. Using the information above, you should be able to choose high-quality components that will improve your fishing experience.
The construction of the best crankbait rod would include a quality carbon fiber or fiberglass blank that is at least 7 feet long, has medium-heavy power, moderate action, and parabolic bending. Then, you would need a quality reel seat, ergonomic handle, non-slip grip, durable guides with ceramic coating, and a fishing line that has a neutral color.
Frequently Asked Questions