We may earn a commission through products purchased using links on this page. Products or services advertised on this page may be offered by an entity that is affiliated with us. Learn more about our process here.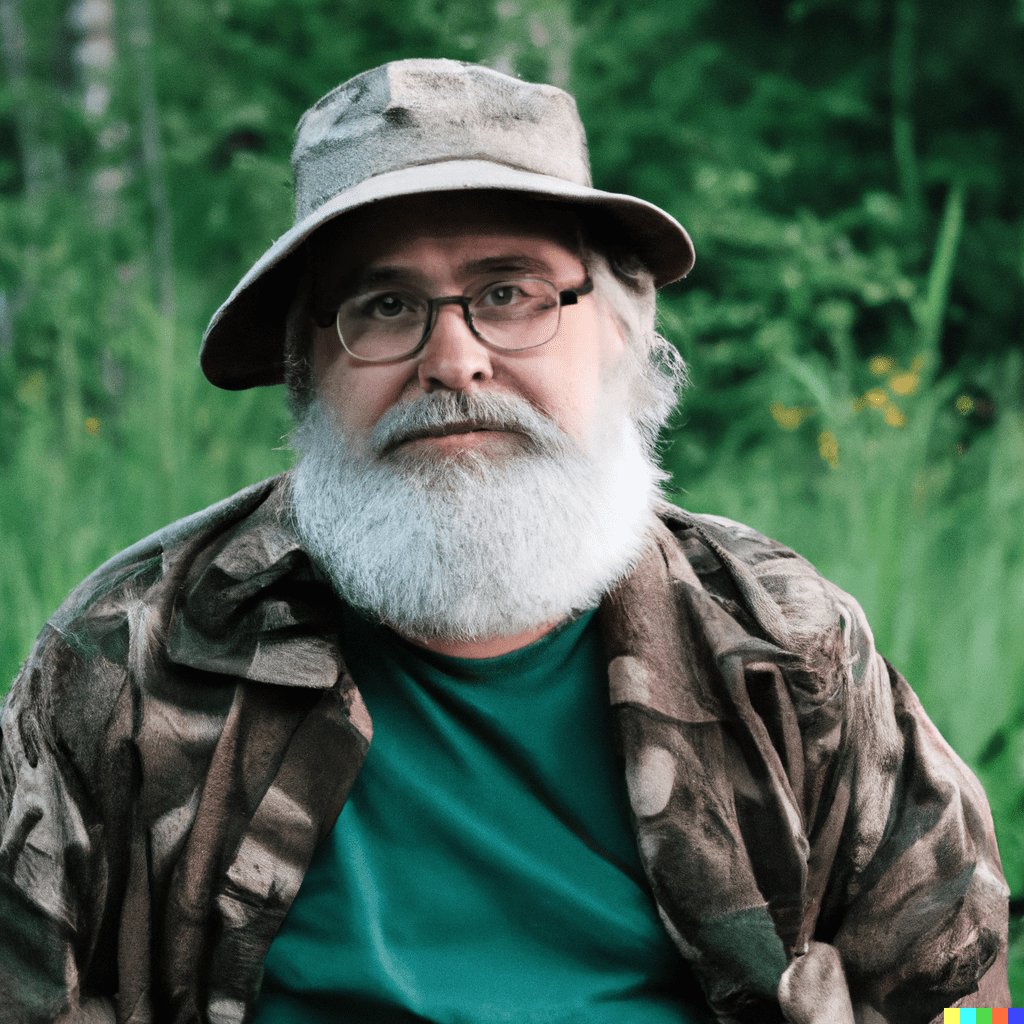 Professional fisherman, who loves to review new fishing gadgets.
The bass can sometimes be a cunning fish! It can rule the pond as the king of the bottoms! That's why every bass fishing enthusiast asks himself a question: what is the best lure for pond fishing?
In this article, we'll elaborate on some of the best lures you can use for catching bass. Even though there're tens – if not hundreds – of different baits, we'll separate the most efficient ones for you individually to decide what to use to catch bass in a pond.
Best Overall Bass Lure for Pond Fishing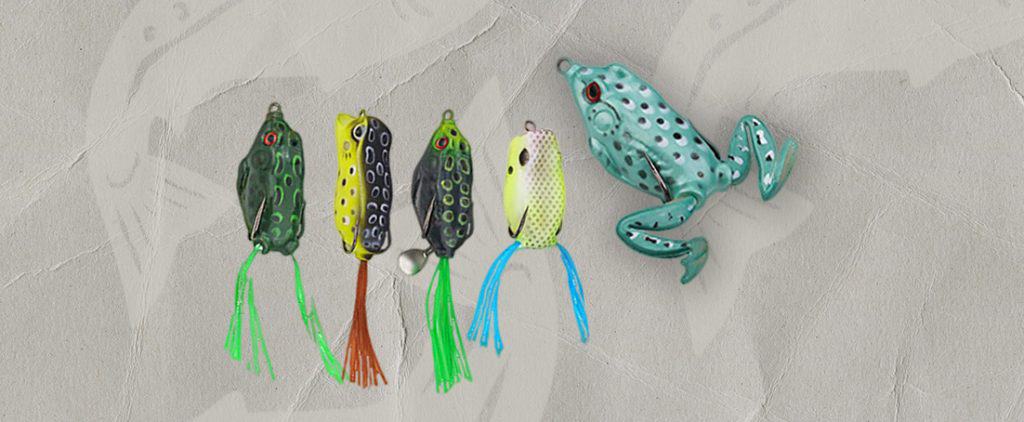 RUNCL Topwater Frog Lures
Best Performance Bass Lure for Pond Fishing
Rapala Original Floater 07
Best Versatility Bass Lure for Pond Fishing
Strike King KVD 1.5 Shallow Square Bill
4 Best Bass Lures for Pond Fishing
Best Overall Bass Lure for Pond Fishing
RUNCL Topwater Frog Lures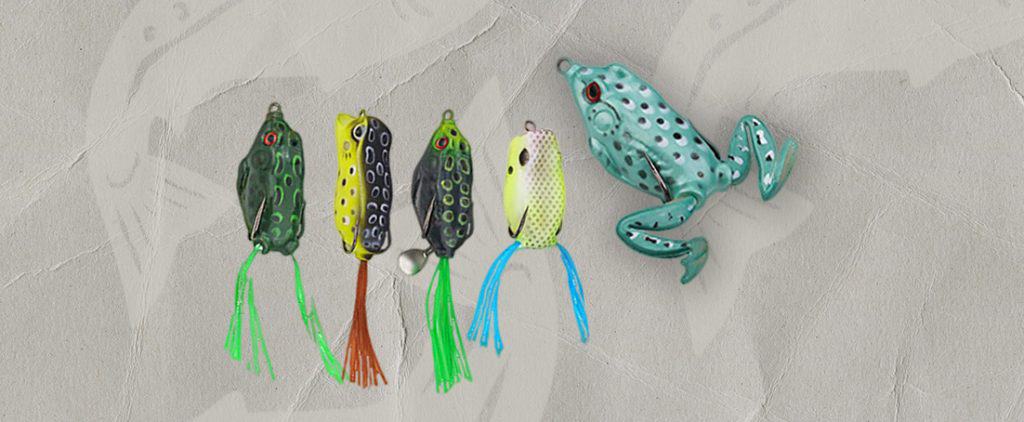 WHY WE LIKE IT: Experts in bass fishing highly recommend the RUNCL Topwater Frog Lure as one of the best topwater baits, especially for pond fishing. RUNCL Frog Topwater lures have gained fame for their remarkable ability to imitate the taste of frogs, a favorite food of bass. This lifelike imitation prevents the fish from spitting out the lure, making it a top choice among bass fishing lures for ponds.. For more alternatives like this, take a look at our article for the best frog lures for bass.
OVERVIEW: Bass ambushes prey in fishing ponds and the bait is usually smaller animals like smaller fish, insects, and frogs. That's why you should consider buying the RUNCL Topwater Frog Lures – because it mimics real prey and it's quite affordable.
FEATURES: The five-piece weedless baits will guarantee you a minimal chance of snagging or fouling.
Rapala Original Floater 07
WHY WE LIKE IT: The Rapala Original Floating bait is great for summer pond fishing and catching bass in shallow water. You can see the uniqueness of this product in its guaranteed efficiency (tested in tanks), availability in classic and blending patterns, and the small fish baits that effectively attract bass. For more great bass lures check out our other articles.
Length: 1.5 – 5.25 inches

Weight: 0.004 – 0.043 pounds
Color: Bleeding Hot Olive, Bleeding Original Shad, Bleeding Pearl, Brook Trout, Brown Trout, Fire Tiger, Silver, Shiner, Rainbow, Gold
OVERVIEW: Firstly, it's made from wood which lasts longer than other bait materials. Secondly, the Rapala Original Floating Bait is affordable and you can also use it in shallow water ponds. When we used it, every penetration was deep and powerful.
FEATURES: The Rapala Original Floating Bait tackles its competition with its VMC hooks that penetrate the mouth in a part of a second.
Strike King KVD 1.5 Shallow Square Bill
WHY WE LIKE IT: The name tells it all – Strike King KVD offers multiple color bait that can help you catch pond to fish almost any time of the year. You can use the Strike King KVD with a soft plastic jerk bait hook or a wake bait.
Length: 1 – 4.5 inches

Weight: 0.031 pounds
Color: Red, Blue, Olive Shad, Chartreuse, Green, and more
OVERVIEW: The key advantages which should prompt you to buy this product are the affordability and the effectiveness of fishing in a small pond where the waters are shallower.
FEATURES: Firstly, they will entice strikes by deflecting off the cover; secondly, the Strike King KVD has no internal rattles and will guarantee you silent luring.
One of the Best Quick Diving Options
WHY WE LIKE IT: The Rapala Jointed Shad Rap is one of the best bass pond fishing lures by the Rapala company. There're some simple reasons for this: a loud and rhythmic rattle that naturally mimics the wounded and helpless bait fish. For other similar bass lures for summer, check out our other article.
Length: 2.75 inches
Weight: 0.01 pounds
Color: Bama Bug, Red Shad, Cranberry, and 42 other color options
OVERVIEW: It doesn't matter if you want to catch more active bass, lethargic bass, or a huge bass, the Rapala Jointed Shad Rap can help you catch them all. What's even more interesting – coming from our experience – is that the nickel hook offers fast, sharp, and unavoidable penetration.
FEATURES: The Rapala Jointed Shad Rap battles its competition with the "distressed minnow" signals which are clear and loud. This pond fishing lure for bass will provide you with great suspension, a high-quality designed lip for quick diving, and VMC black nickel hooks.
Lure Types for Bass Pond Fishing
Crankbaits
Crankbaits are versatile lures that excel in pond fishing. They can cover significant areas of the water column, making them ideal for exploring the depths of ponds. Additionally, crankbaits are highly effective at specific depths, particularly those less than 30 feet. Shallow diving crankbaits are a valuable choice in pond fishing because they can entice bass to move toward shallower areas, increasing your chances of a successful catch.
Jerkbaits
Jerkbaits are versatile lures that excel in pond fishing. They can allure almost any type of bass in any condition. Jerkbaits are most effective when you throw them in cold and clear waters, making them a valuable addition to your pond fishing arsenal. Furthermore, a soft plastic jerk bait can be quite effective in ponds where the bass are finicky and cunning, helping you entice even the most cautious fish.
Spinnerbaits
Spinnerbaits are excellent lures for spring pond fishing and fishing for bass in shallow waters. You can also use heavier spinner bait for fishing in dirty water and in places where the cover is deep. Additionally, you can combine spinnerbaits and bladed jigs to catch the biggest bass.
Finesse Jigs
Finesse jigs are another highly effective lure when fishing for bass in wood-cover ponds. For example, you can use the finesse jigs for catching bass around laydown logs and sparse weeds. The finesse jig is one of the best bass lures for fall pond fishing. You could use them until the grass dies.
Texas Rigged Soft Plastics
Most professional anglers will advise you that plastic worms, blizzards, and frogs are the best baits for catching bass in a pond. They're even more effective when you use them in combination with texas rigs. The texas rigged soft plastics are very effective for catching largemouth bass.
Wacky Rigged Senko Worms
The wacky rigged Senko worms can help you catch pond bass during the whole season. However, they're most effective during the spring season when the pond bass moves from shallow waters to spawn. The wacky rigged Senko works in all water temperatures and it's incredibly effective in slow fishing circumstances.
Ned Rigs
If you have a weedless ned rig, you can call yourself a professional angler catching bass in grassy lakes and ponds. You can use the ned rigs to catch almost all kinds of bass – largemouth bass, smallmouth bass, or even spotted bass. It mimics numerous bass foods and it's great when there's a fishing pressure underwater.
Creature Baits
You can also use all kinds of creature baits to allure the pond bass. For instance, you can use the creature baits – yellow, orange, or chartreuse – to catch bass in both dirty and clear ponds. On top of that, creature baits can come in many different forms: blade baits, chatter baits, spinner baits, and more.
Trick Worm
Trick worms are another great way to catch largemouth bass in ponds and lakes. You should rig the trick worms without the use of weight. They're pretty convenient and alluring prey for largemouth bass, especially in the post-spawn season. The most efficient way to catch pond bass with trick worms is to twitch it beneath the surface, pause, and let it sink.
Chatterbait
Chatterbaits are among the most popular baits for catching bass in a pond. They're most effective when thrown into murky waters or ponds and lakes rich in submerged grass. Simply put, chatter bait has a blade that is attached to the jig head. As it moves to the water, it produces vibration and thus attracts the pond bass.
4 Key Reasons to Start Bass Fishing in Ponds
Gain confidence in new techniques 
Ponds offer a relaxed and ideal environment for gaining confidence and honing your skills in bass fishing. These serene settings allow you to master various techniques and explore the full range of possibilities offered by different lure and bait types, all while targeting bass. Through pond fishing, you'll become proficient in the art of using baits and lures effectively, adapting to different water conditions, temperatures, and spawning scenarios. It's a great place to refine your bass fishing expertise.
Improve fishing efficiency & casting
Once you master the appropriate use of baits and lures, you'll start improving your fishing efficiency and casting. After a series of errors and trials, you'll know when, where, and how to cast. Be it pole and line, spin cast, or bait cast and fly, pond fishing will make you an expert in all of them!
Keeps you sharp
If done regularly, pond fishing can keep your senses and bass fishing skills sharp and ready. It'll boost your confidence, improve your efficiency, and provide you with an effective routine that will lure the bass to strike the hook.
Figuring out a pattern
Regular pond fishing is a great way to figure out a fishing pattern or a bass-striking pattern. You'll get a glimpse into the habits of the small and big bass – how they move, where they feed, how in the summer they go to deeper waters or in the spring to shallow waters, etc.
Pond fishing is a great method to master all the patterns associated with seasons, temperatures, spawning, and different lure types and baits.
Frequently Asked Questions