We may earn a commission through products purchased using links on this page. Products or services advertised on this page may be offered by an entity that is affiliated with us. Learn more about our process here.
Picture this: you're deep in the heart of nature, the soothing sounds of a bubbling brook echoing in your ears, and the crisp mountain air filling your lungs. It's a backpacking trip to remember, but for you, it's more than just a journey through the wilderness. it's an opportunity to cast your line into pristine waters and reel in the catch of a lifetime.
However, to turn this vision into reality, you need to select the perfect backpacking fishing rod. We'll help you to choose the right backpacking rod for your journey.
After passing this initial test, the lightness and toughness of the rods are evaluated, and secondary factors like sensitivity and cost are taken into account after that to make a list of the best backpacking fishing rods.
Whether you're an intrepid backpacker with years of wilderness experience under your belt or a fledgling explorer eager to embrace the great outdoors, the selection of the perfect backpacking fishing rod can transform your adventure into a remarkable and fulfilling outdoor odyssey.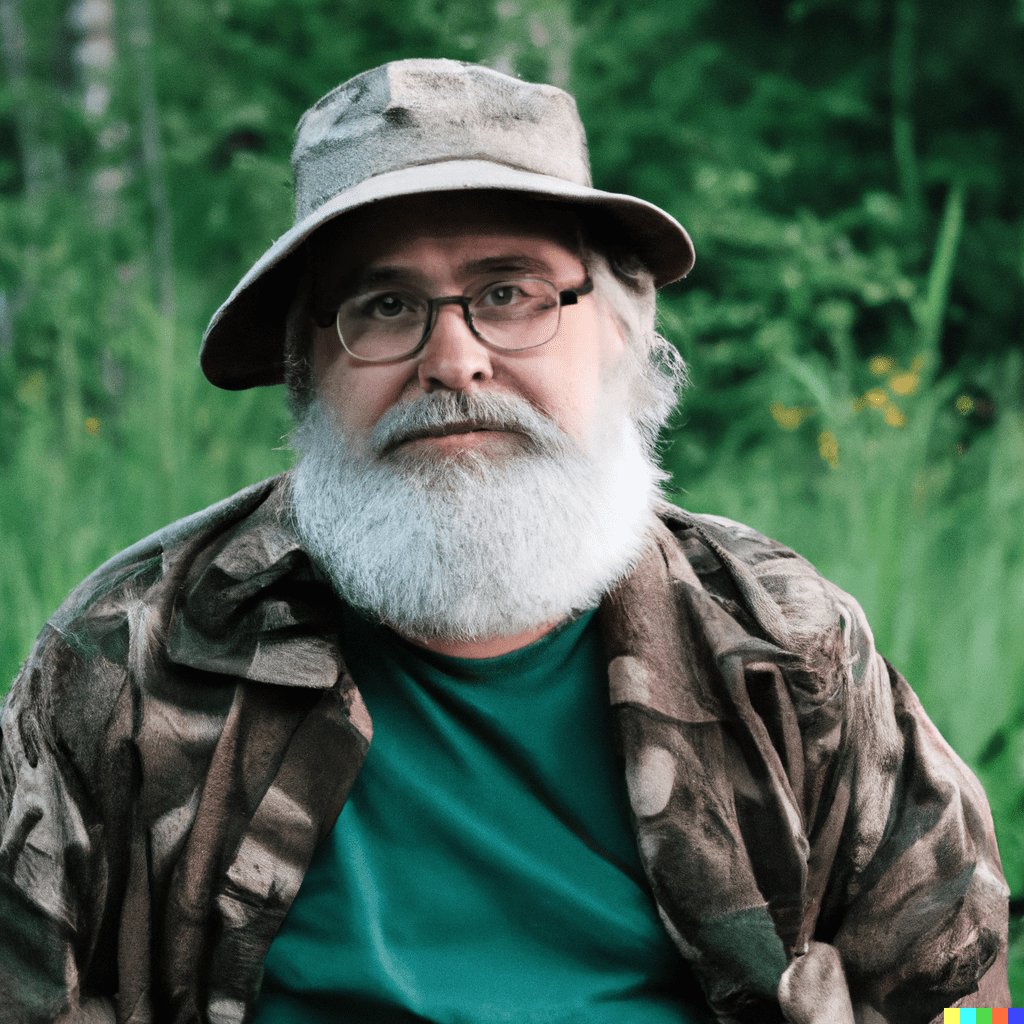 Professional fisherman, who loves to review new fishing gadgets.
Our Top 3 Backpacking Rod Picks
Best Overall Backpacking Fishing Rod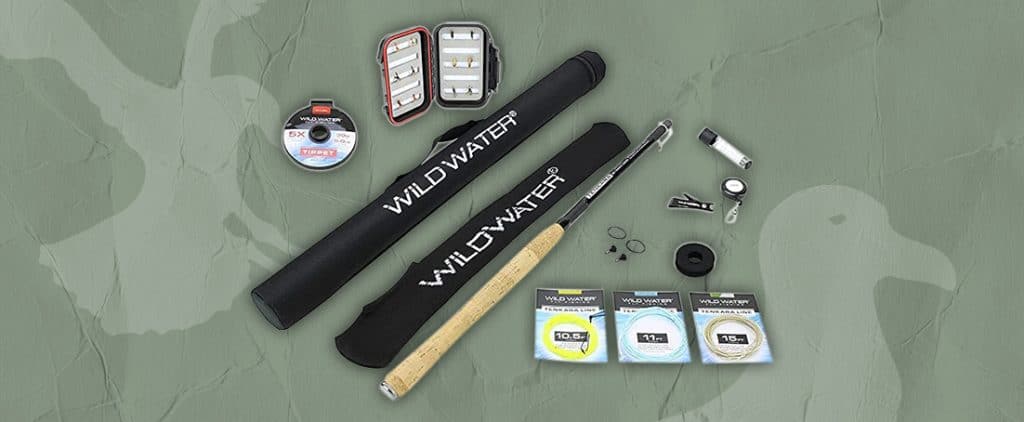 Best Backpacking Fishing Pole for Durability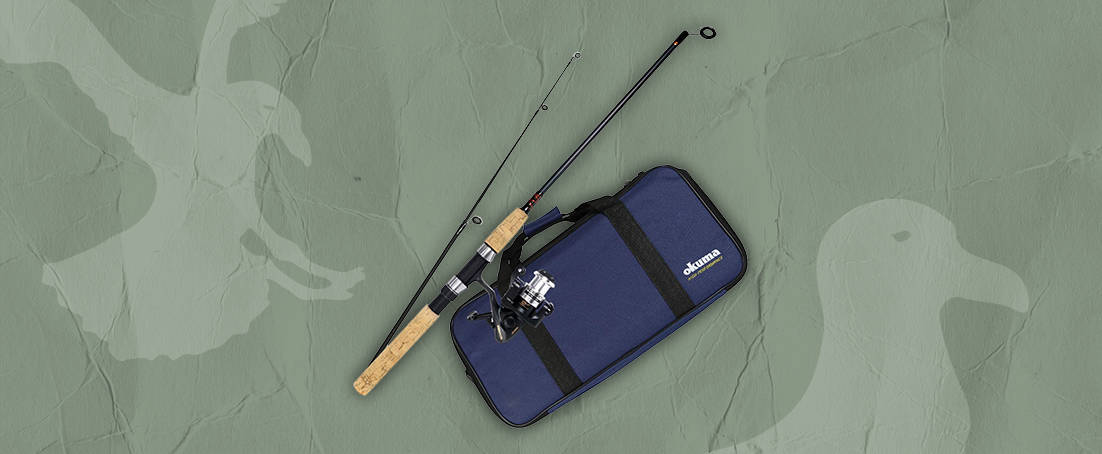 Best Well-Rounded Backpacking Fishing Rod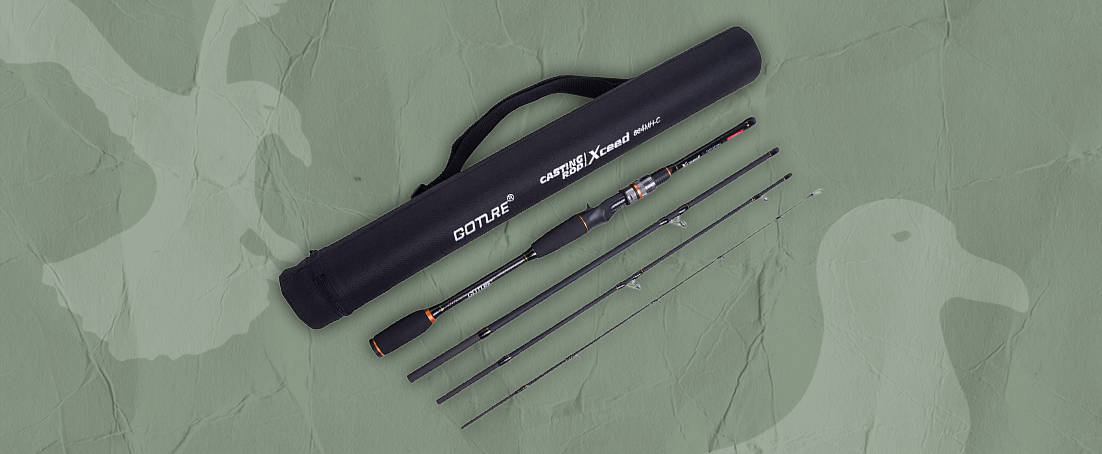 Goture Travel Fishing Rod
Types of Backpacking Fishing Rods
When gearing up for my next backpacking adventure, having the right fishing rod can make all the difference. There are several types of backpacking fishing rods to choose from, each catering to different preferences and needs. Let's explore the main categories:
Telescopic Rods
Telescopic rods are my personal favorites. They're designed to collapse into a compact size, making them incredibly portable. These rods are ideal for those like me who want to save on space and weight without compromising on performance. Most telescopic rods can extend to various lengths, providing versatility in my fishing endeavors.
Backpacking Rod and Reel Sets
If I prefer the convenience of a matching rod and reel, backpacking rod and reel sets are a fantastic choice. These combos are often designed to work seamlessly together, ensuring I have a balanced setup for my adventures. They're an excellent option for anglers who want a hassle-free fishing experience.
Choosing the right type of backpacking fishing rod depends on my specific requirements and preferences. Whether I opt for the portability of telescopic rods, the convenience of rod and reel sets, or the all-inclusive nature of fishing kits, there's a perfect rod waiting to accompany me on my backpacking expeditions. So, let's dive deeper into these options to help me make an informed choice for my next adventure.
5 Best Backpacking Fishing Rods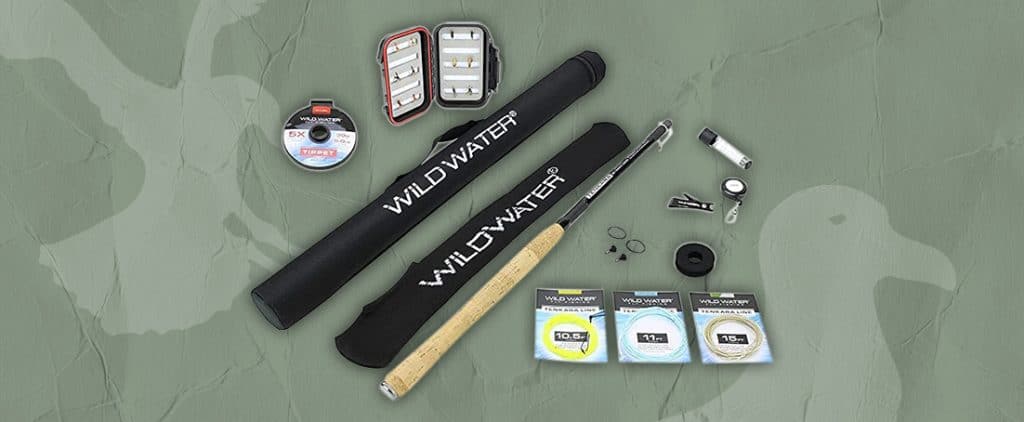 WHY WE LIKE IT: When I stumbled upon the Wild Water Tenkara, a remarkable 12′-13′ fly fishing rod that quickly became my go-to choice for small to medium-sized streams and ponds.
First and foremost, the Wild Water Tenkara is impressively lightweight, tipping the scales at just 3.6 ounces. When you're on the trail, every ounce counts, and this rod certainly won't weigh you down.
Rod Length: Available in six sizes ranging from 6ft to 14/16 ft (9pcs)
Rod Weight: 1,85 lb
Rod Material: IM8 Graphite
Rod Color: Black
Handle: Cork
Fishing technique: Fly fishing
Case: 22 in PVC tube and soft rod sock
Accessories: fly box, lines, and more
FEATURES:
Versatile Rod Action: The rod boasts a 6:4 action, making it flexible enough to handle a variety of fishing scenarios. Whether you're targeting trout or panfish, this rod adapts with ease, offering you the finesse and control you need for a successful catch.
Durable Build: Constructed with care, the Wild Water Tenkara features nine sections made of durable IM8 graphite. This ensures both strength and longevity, even in rugged outdoor conditions. Plus, its 11 1/4" cork handle is comfortable to hold for extended periods, and a wooden plug at the end adds protection during storage.
Adaptable Length: One of the standout features is its adjustable length, extending from 12′ to 13′. Need that extra reach to cast your line where the fish are biting? This rod has you covered.
Bonus Fly Box and Lines: The Wild Water Tenkara starter package doesn't stop at just the rod. It includes a rugged plastic fly box that can house up to 372 flies, making it perfect for the angler who loves variety. Additionally, the package comes with various Tenkara fishing lines, ensuring you have the right line for the job.
OVERVIEW:For backpackers like me, the Wild Water Tenkara understands the importance of portability. It comes with a durable nylon carrying case and a soft, stretchy rod sock, making it a breeze to transport and store. The case even features a 23.5-inch PVC rod tube and a carrying strap for added convenience. 
While my experience with the Wild Water Tenkara has been overwhelmingly positive, it's worth noting a few helpful tips. Some users found that the final three extension elements of the rod could be initially "stuck," but a simple fix is included in the package. The kit also provides various lines, allowing you to find your preferred style.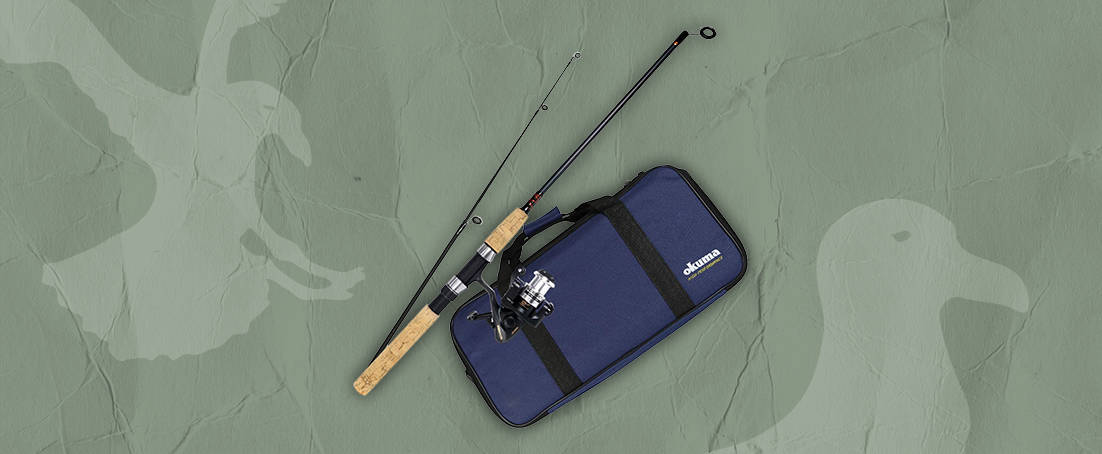 WHY WE LIKE IT: This 5-piece wonder has become my trusted companion for exploring the hidden gems of small ponds, creeks, and rivers that dot the landscapes I encounter on my travels.
The beauty of the Voyager Travel Combo lies in its ability to unlock the secrets of seemingly ordinary bodies of water. With a 6-foot fishing rod, a 20-size spinning reel, a compact tackle box, and a padded travel case, this combo is an embodiment of compact convenience. It's a real space-saver, fitting snugly under a vehicle seat, in the trunk, or even in a backpack.
Rod Length: 6 ft (5 pcs)
Rod Weight: 1,55 lb
Rod Material: Synthetic
Rod Color: Blue
Handle: Cork
Fishing technique: Spinning
Case: 17x9x3 in PVC travel bag with foam insert
Accessories: tackle box and spinning reel
FEATURES:
Light Action, Heavy on Potential: Don't be fooled by its compact size, this combo packs a punch. Its light-action design is perfect for targeting a variety of species, from trout and panfish to bass, catfish, and walleye.
Okuma Quality: As an angler who values quality, I was initially drawn to the Okuma name, and this combo didn't disappoint. The 20-size spinning reel boasts a ball-bearing drive and an aluminum spool, ensuring smooth performance and durability.
User-Friendly Experience: While my experience with the Voyager Travel Combo has been overwhelmingly positive, it's worth noting some considerations from fellow anglers.
Versatile and Portable: One of the standout features of the Okuma VS-605-20 Voyager is its assembly. Instead of telescoping, it's a series of pieces that fit together securely through pressure. This system offers an excellent balance of portability and usability.
OVERVIEW: In my journey back to fishing, the Okuma VS-605-20 Voyager has emerged as a trusty partner for my on-the-go fishing endeavors. Its compact design, light action, and Okuma quality have won me over. You can target bass, walleye or catfish, but we found this is one of the best spinning rods for trout in this category.  
Just remember to put it to the test within the return window to ensure a smooth experience. With the Voyager Travel Combo by your side, you're always ready to cast your line into the unknown and discover the hidden fishing treasures waiting beneath the surface.
Best Backpacking Rod for Professionals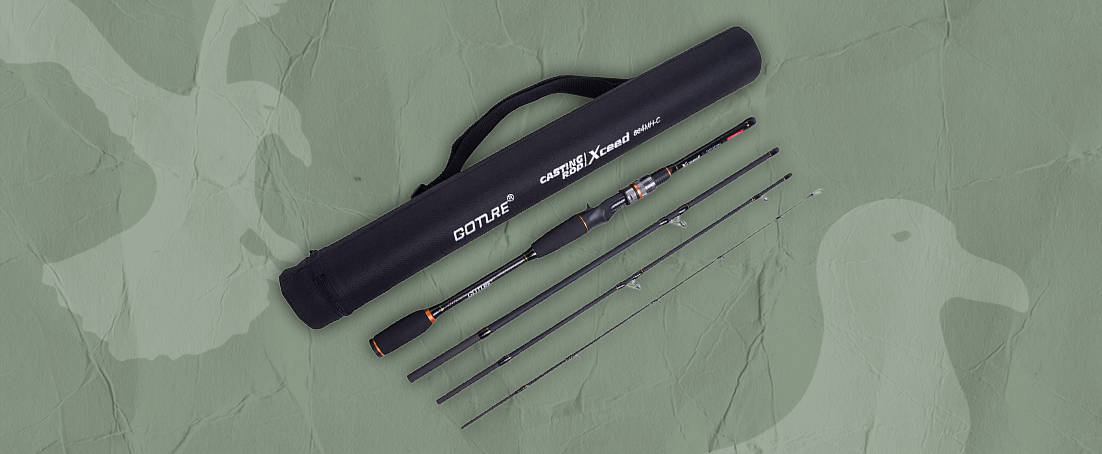 WHY WE LIKE IT: When it comes to my angling adventures, I'm always on the lookout for gear that can keep up with my wanderlust. Enter the Goture Travel Fishing Rod, a true game-changer in the world of travel-friendly fishing equipment for professionals.
Rod Length: Available in eight sizes ranging from 6 ft 6 in to 12 ft (2psc and 4 pcs)
Rod Weight: 1,4 lb – 1,8 lb
Rod Material: Carbon Fiber
Rod Color: Black
Handle: EVA
Fishing technique: Spinning/Casting
Case: PVC tube
Accessories: Tackle box and spinning reel
FEATURES:
Engineering Excellence: One of the standout features of this rod is its engineering marvel. The Goture XCEED travel fishing rod takes innovation to a whole new level with its new O guide ring. These rings are not only smoother and tougher than the SiC guides but also boast better fracture resistance. This translates to a fishing rod that's not only robust but also incredibly sensitive.
Strength and Sensitivity in Harmony: Thanks to its 30-ton carbon matrix design, this rod strikes the perfect balance between sensitivity, strength, and power.
Travel-Friendly Design: The Goture Travel Fishing Rod is built for adventurers like me. Its 4-piece rod design makes it a breeze to carry, whether you're embarking on air travel or backpacking through the wilderness. It's lightweight and well-balanced, ensuring that you can carry it with ease and fish comfortably for extended periods.
Comfort and Assurance: The rod's reel seats are crafted from high-quality ABS material, while the EVA split grips provide all-day comfort, even during those marathon fishing sessions. But what truly sets Goture apart is their commitment to customer satisfaction.
They offer a one-year warranty and a promise that if, for any reason, you happen to break your fishing rod on the first use, they'll provide free replacement parts or even a free replacement rod. That's peace of mind every angler can appreciate.
OVERVIEW:
Despite my initial skepticism about multi-piece rods, the Goture Travel Fishing Rod has converted me. Its compact design doesn't compromise on performance. In fact, it stands shoulder to shoulder with my two-piece and even one-piece rods.
It's slightly heavier and bulkier, but the convenience of travel more than makes up for it. In conclusion, the Goture Travel Fishing Rod performance make it a top choice for anglers on the move. It's also the best travel fishing rod to take on your next adventure.
St Croix Triumph Spinning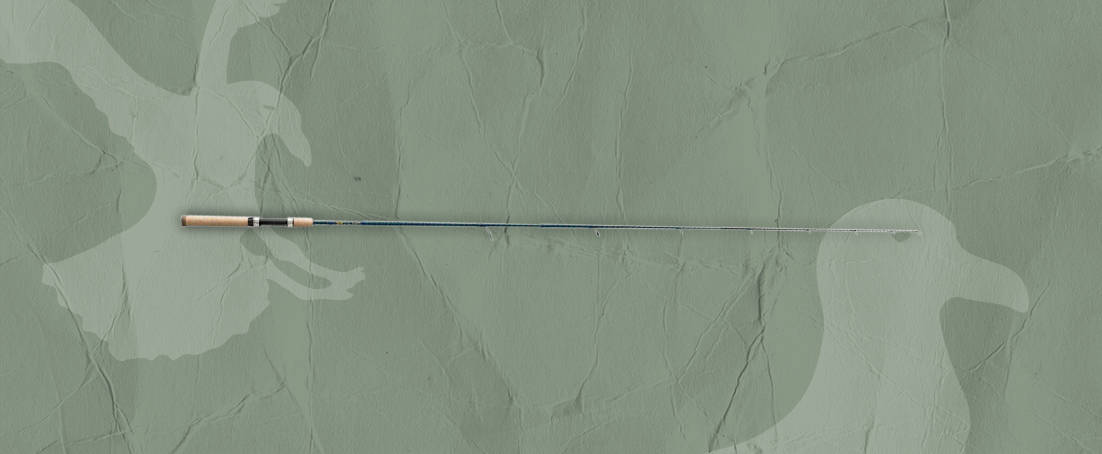 WHY WE LIKE IT: We recommend using this spinning rod because of its hook-setting power and durability that every angler seeks. The Triumph offers excellent quality and comfort; it's suitable for fishing enthusiasts and pro anglers, so we also included it in our article for best spinning rods.
Rod Length: Available in six sizes ranging from 5 ft to 7 ft 6 in 6 ft 6 in + 5 other sizes PLEASE NAME SIZES or ADD SIZE RANGE – or:
Rod Weight: 2.1 oz to 5.8 oz
Rod Material: SCIII Carbon
Rod Color: Deep Run Pool
Handle: Cork
OVERVIEW: The Triumph is a versatile ultralight rod, so you can take it on different fishing trips. It has a sensitive tip and a sturdy pole backbone that allows you to tackle larger fish. However, you need to be mindful of the weight of the line and lure so as not to overburden it.
FEATURES: The superb blanks of the St. Croix Triumph Spinning Rods are excellently complemented by the Sea Guide XDPS reel seat and premium-grade cork grips for a lightweight and cozy feel.
Best Carbon Fiber Backpacking Rod
Daiwa Megaforce Telescopic Rod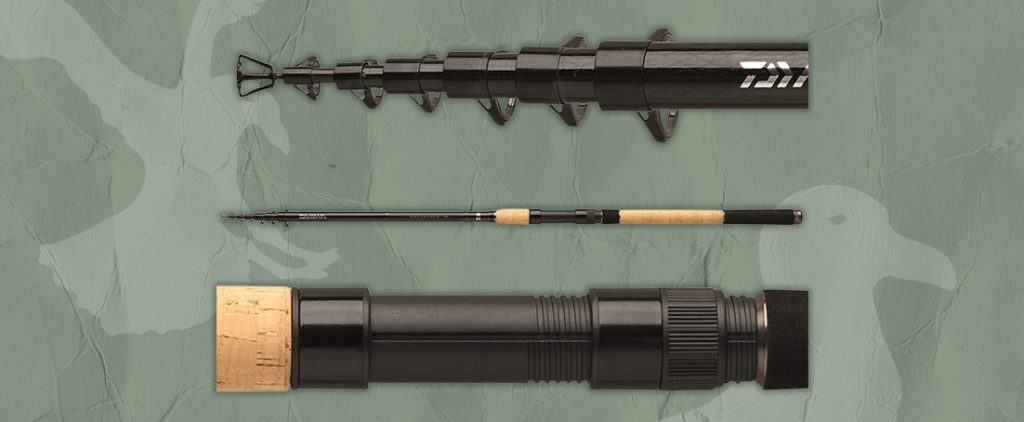 WHY WE LIKE IT: The Daiwa Megaforce rods closes down to a convenient size so you can pack it in your suitcase and take it on a trip around the world. It's resilient, balanced, and very light, ensuring excellent casting and fighting performance.
Full Rod Length: 7.87 ft, 8.86 ft, 9.84 ft, 11.81 ft
Closed Rod Length: 29 in
Blank material: Carbon Fiber
Color: Black
Handle: EVA/Cork
OVERVIEW: Ideally, this collapsible fishing rod is carried in a suitcase or backpack for travel. It has great action, and longer models demonstrate motions that mirror the bending curves of detachable backpacker rods. So, if you are looking for a portable rod, look no further, as this is the best telescopic fishing rod we have tried so far.
FEATURES: This backpacker rod is very versatile. It allows you to apply different fishing techniques and reach a good casting distance, especially with the longer versions. The high-quality titanium oxide guides with enhanced inlays further ensure the rod's durability and smooth performance.
| | Wild Water Tenkara | Okuma VS-605-20 Voyager | Goture Travel Fishing | Plusinno Fishing Backpacking Rod And Reel Combo | St Croix Triumph Spinning | Sougayilang Trout Fishing Kit | Daiwa Megaforce Telescopic Rod |
| --- | --- | --- | --- | --- | --- | --- | --- |
| Brand | | | | | | | |
| Rod Material | IM8 Graphite | Synthetic | Carbon Fiber | Carbon Fiber, Fiberglass | SCIII Carbon | Carbon Fiber | Carbon Fiber |
| Handle | Cork | Cork | EVA | EVA | Cork | EVA | EVA/Cork |
| Suitable for | Fly fishing | Spinning | Spinning/Casting | Fly Fishing | Fly Fishing | Fly Fishing | Fly Fishing |
| Rod Length | 6ft to 14/16 ft | 6 ft | 6 ft 6 in to 12 ft | 5.91 ft -8.86 ft | 5 ft to 7 ft 6 in 6 ft 6 in + 5 other sizes | 5.91 ft, 6.89 ft, 7.87 ft | 7.87 ft, 8.86 ft, 9.84 ft, 11.81 ft |
| Pole Weight | 1,85 lb | 1,55 lb | 1,4 lb – 1,8 lb | N/A | 2.1 oz to 5.8 oz | 5.29 oz, 6.88 oz, 7.94 oz | N/A |
| Color | Black | Blue | Black | Black/Gold | Black | Black | Black |
Frequently Asked Questions
As an angler, it's essential to align your selection with your specific needs and preferences. If you prioritize portability above all else, telescopic rods might be your go-to choice. On the other hand, if you desire a more comprehensive setup, a backpacking rod and reel set could be your ideal companion.